The CHS Office will be open Monday, Wednesday, and Friday for students to pick up educational materials.

The yearbook staff is still working online during the Governor's Stay at Home Executive Order. The yearbook will include pictures of daily activities. Just think when you tell your grandkids about the pandemic someday - you can use the yearbook as proof. We hope to see you soon.
From Mrs. Sharp: Some members of the CHS Performing Arts Club Facebook page doing their best Mary Poppins pose.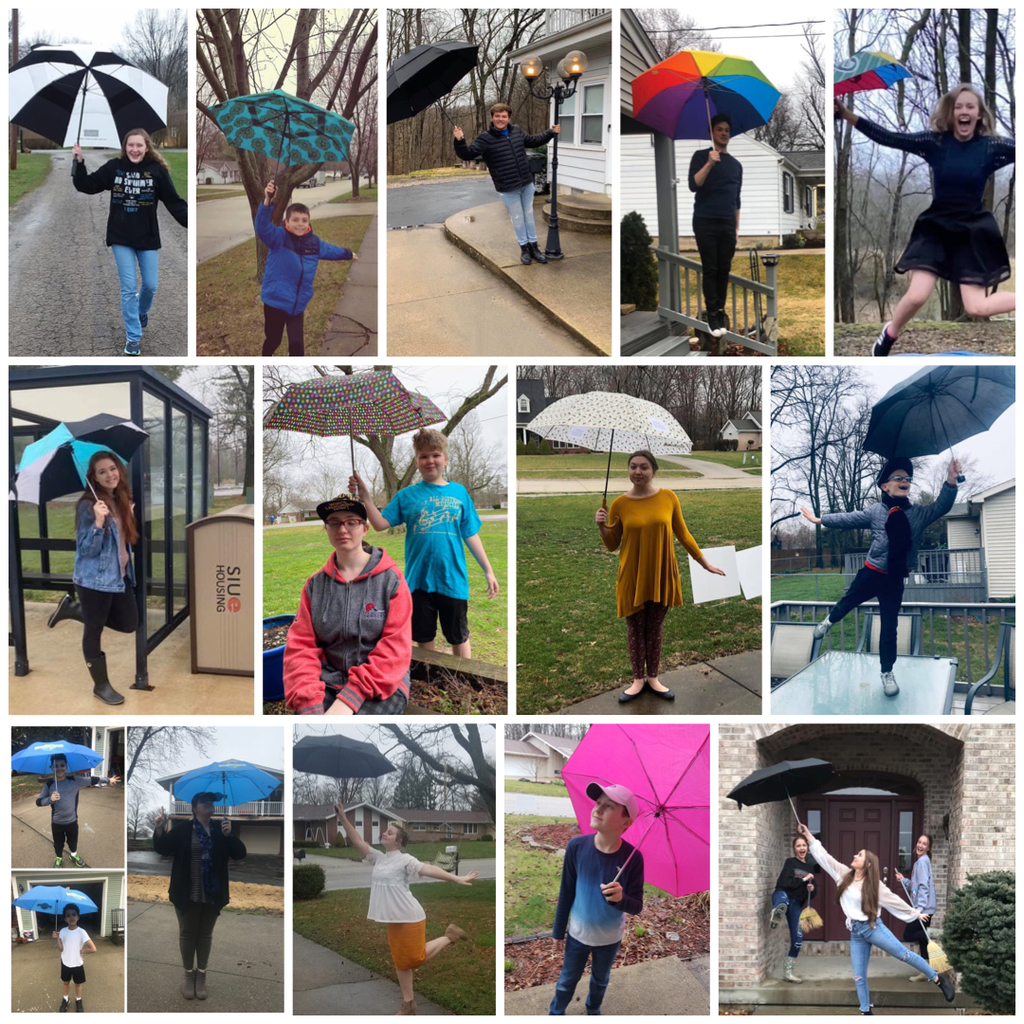 From CHS art teacher Mrs. Siegel: Students in Drawing & Painting engaged in peer critiques of their apple practice paintings. They learned how to use oil paints following along w/a YouTube video tutorial after Mrs. Siegel taught them techniques using watercolor & acrylic paints. Students will now plan and complete 4 original paintings.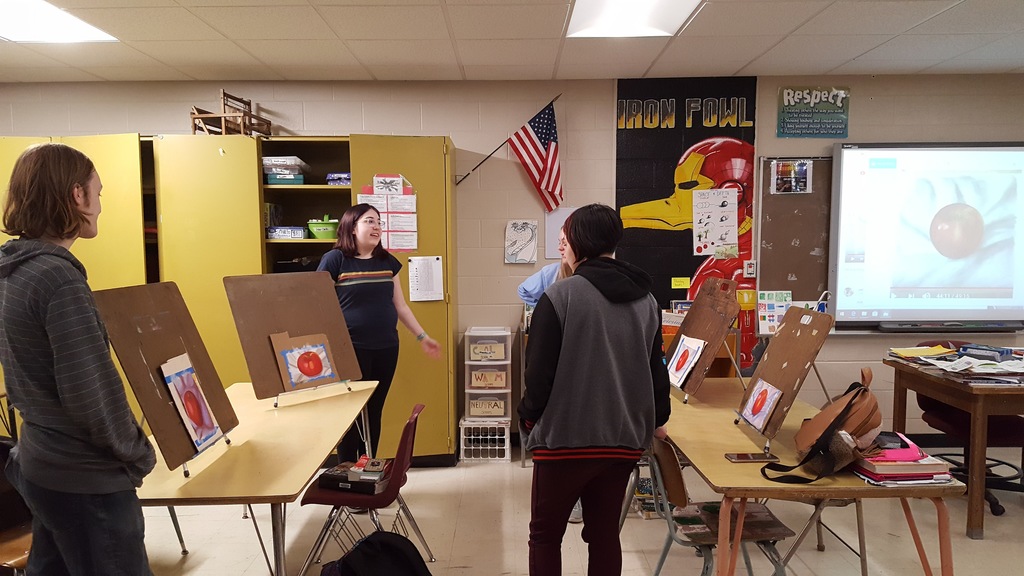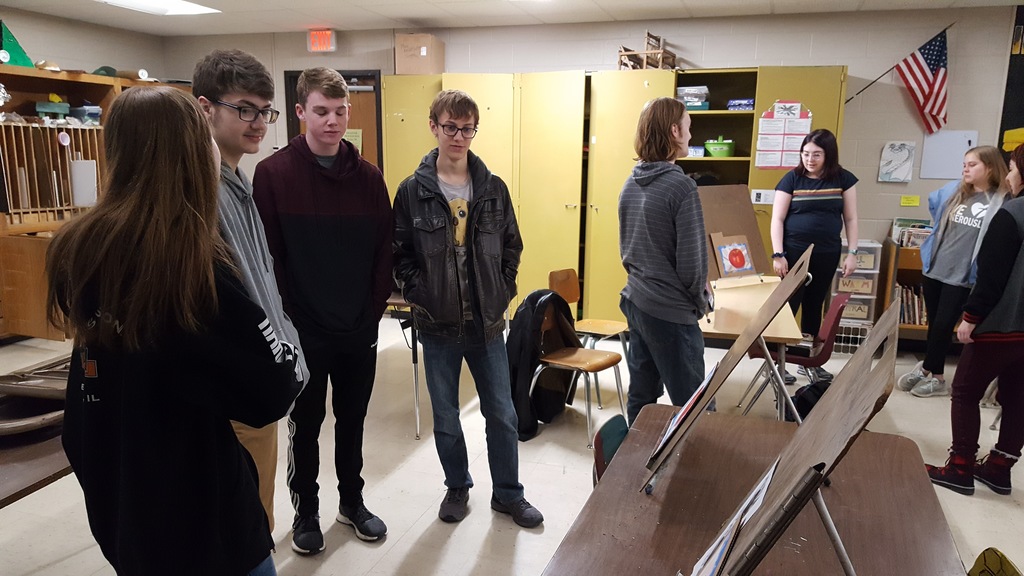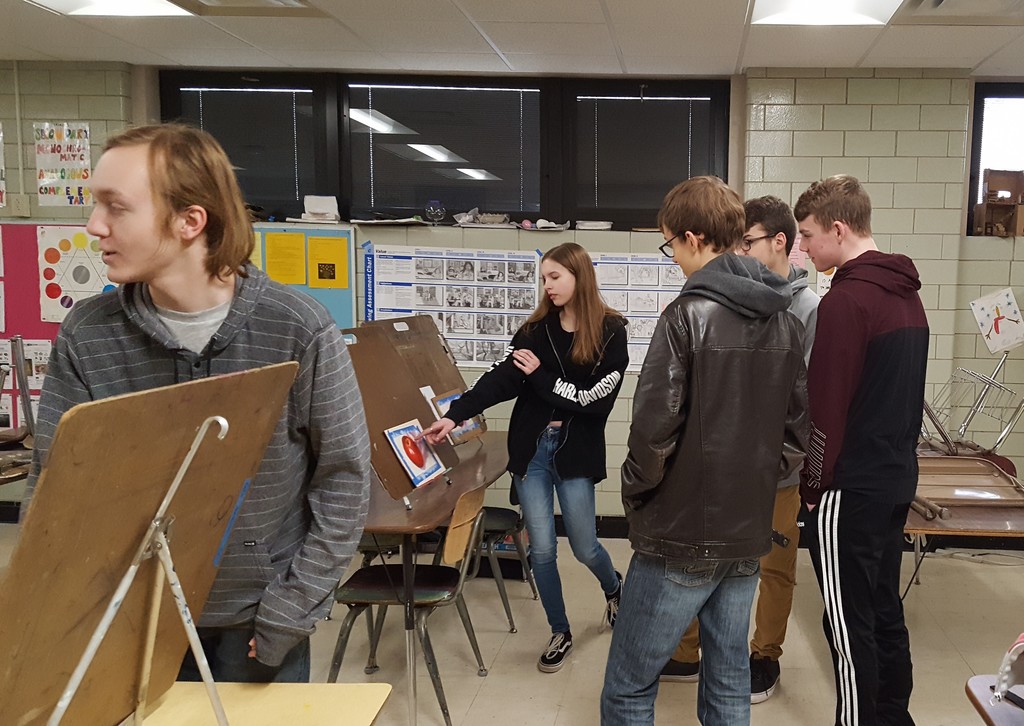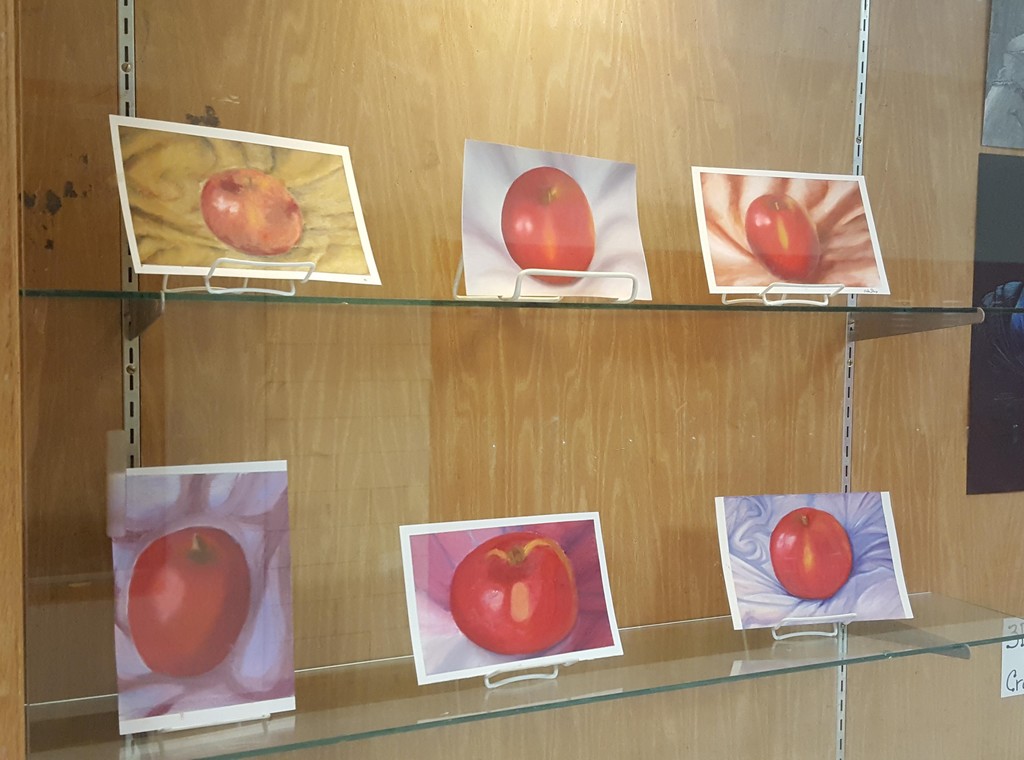 From CHS art teacher Mrs. Siegel: Photos of some students enrolled in 3D Art and Craft, creating sculptures using plaster gauze and papier mâché. Some students used pre-existing molds, and others opted to cast their own face or hand.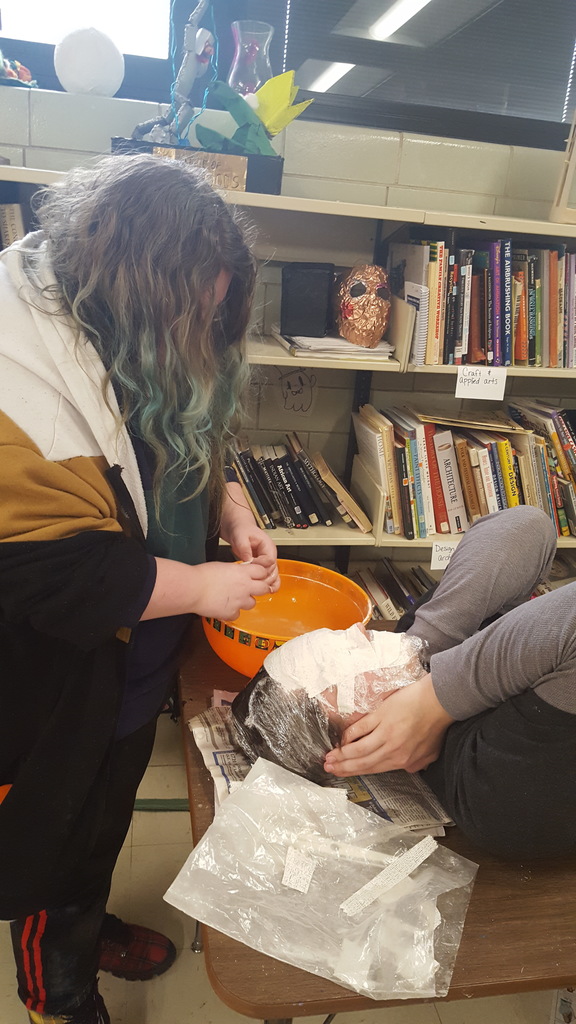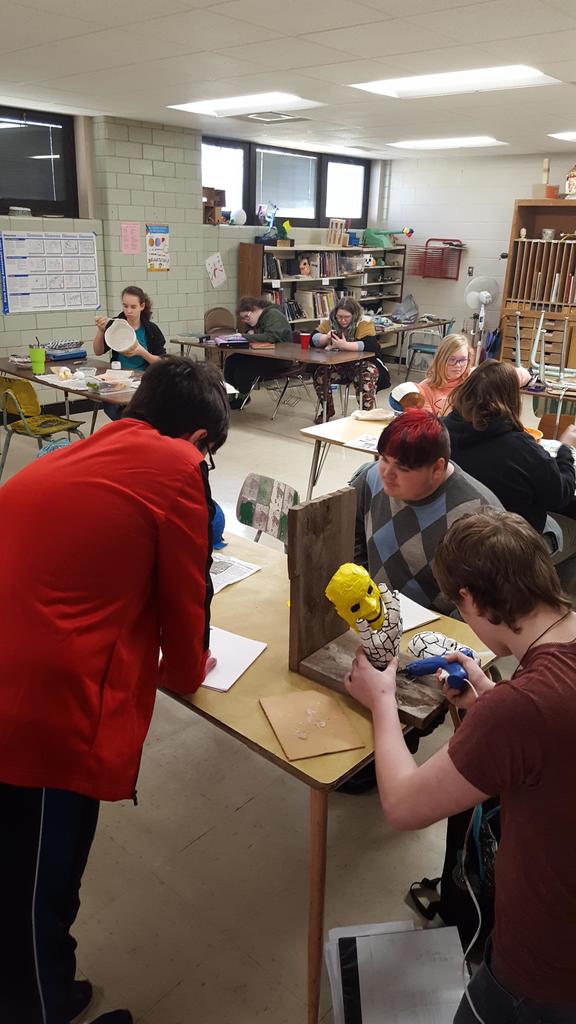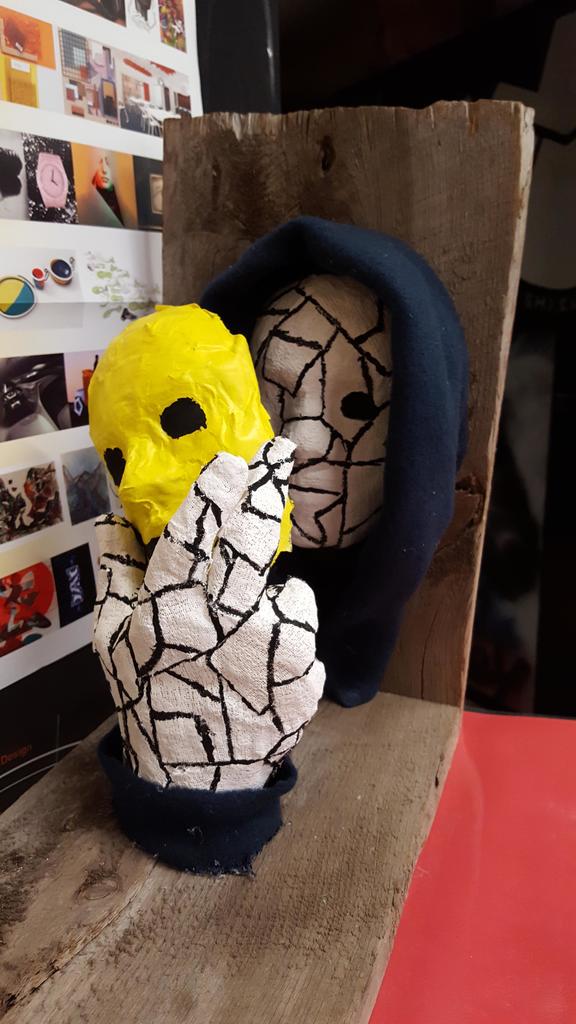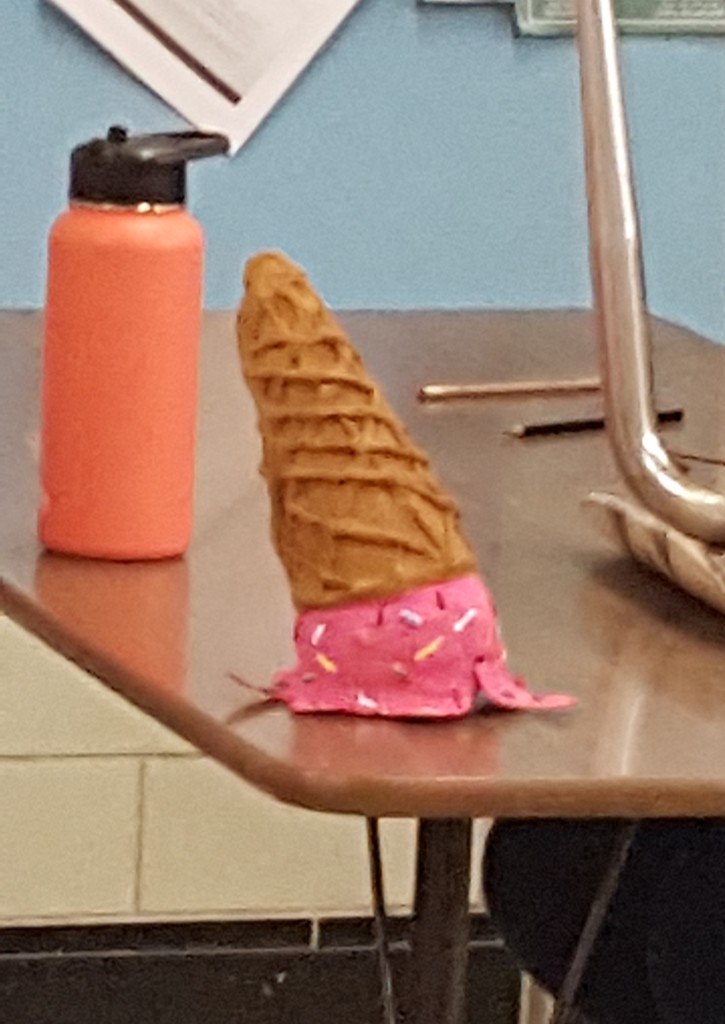 Due to public health concerns, both CHS indoor track meets at EIU that were scheduled for March 14th and March 21st have been cancelled.
From Ms. Hernandez: Twelve CHS students competed in the Environthon at Lake Land College today (March 12th). They placed 4th in Soils. Congratulations to the team!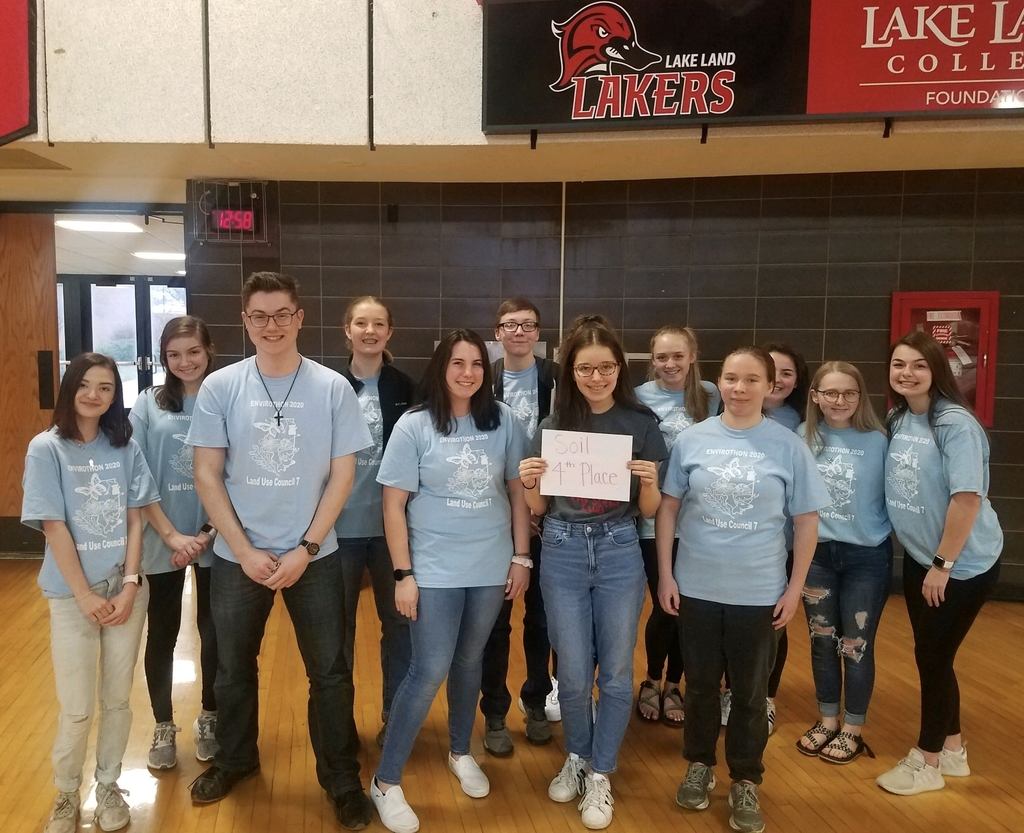 Special schedule for March 12 and March 13 at CHS

Charleston Musical Booster Cheesecake Fundraiser and money are due Tuesday, March 10 to either Mrs. Sharp or Mr. Wengerski at CHS. Thank you.
SAT Preparation Schedules
Ms. Hernandez's Biology students were excited to discover their blood types today. Thanks to Community Blood Services.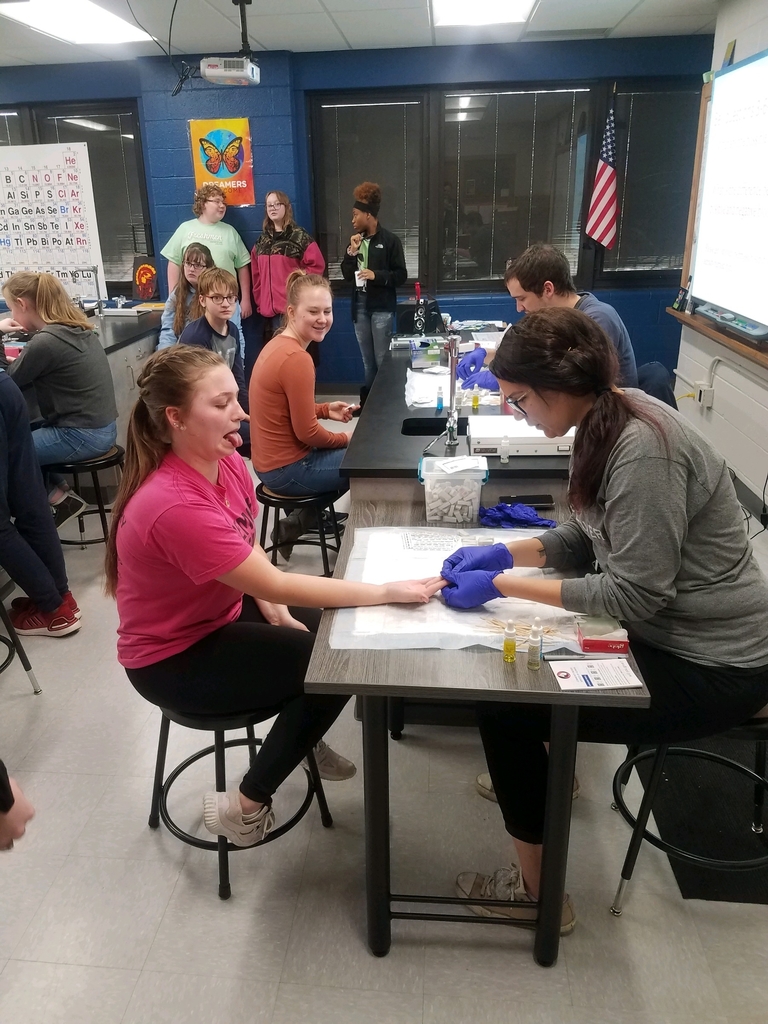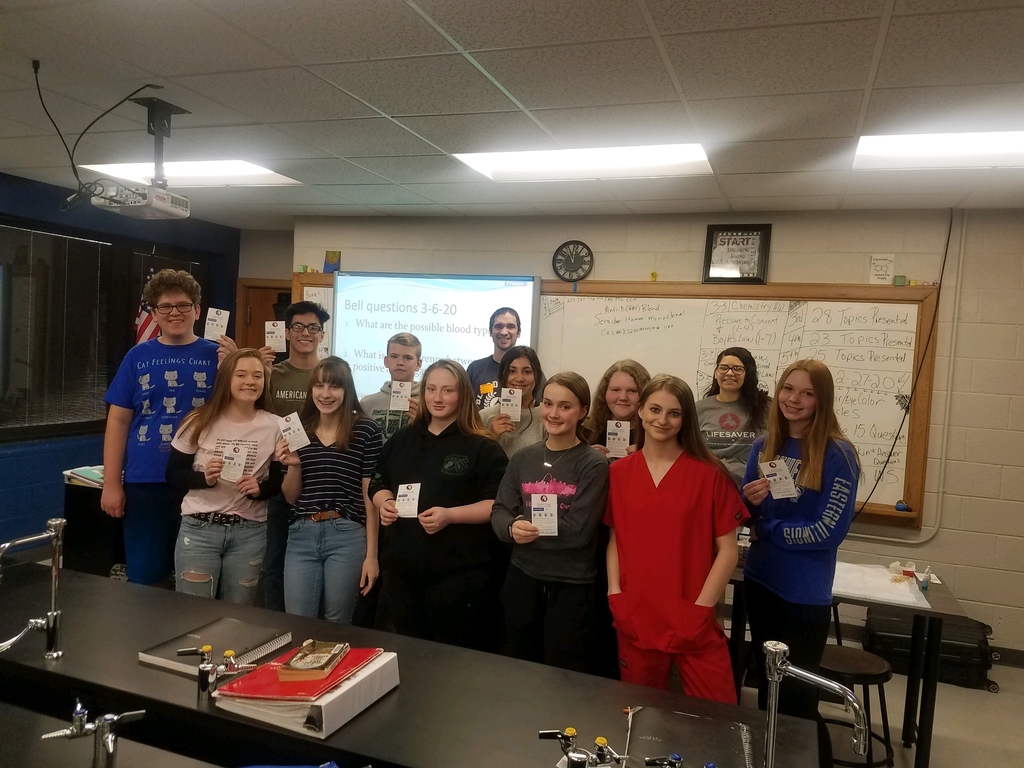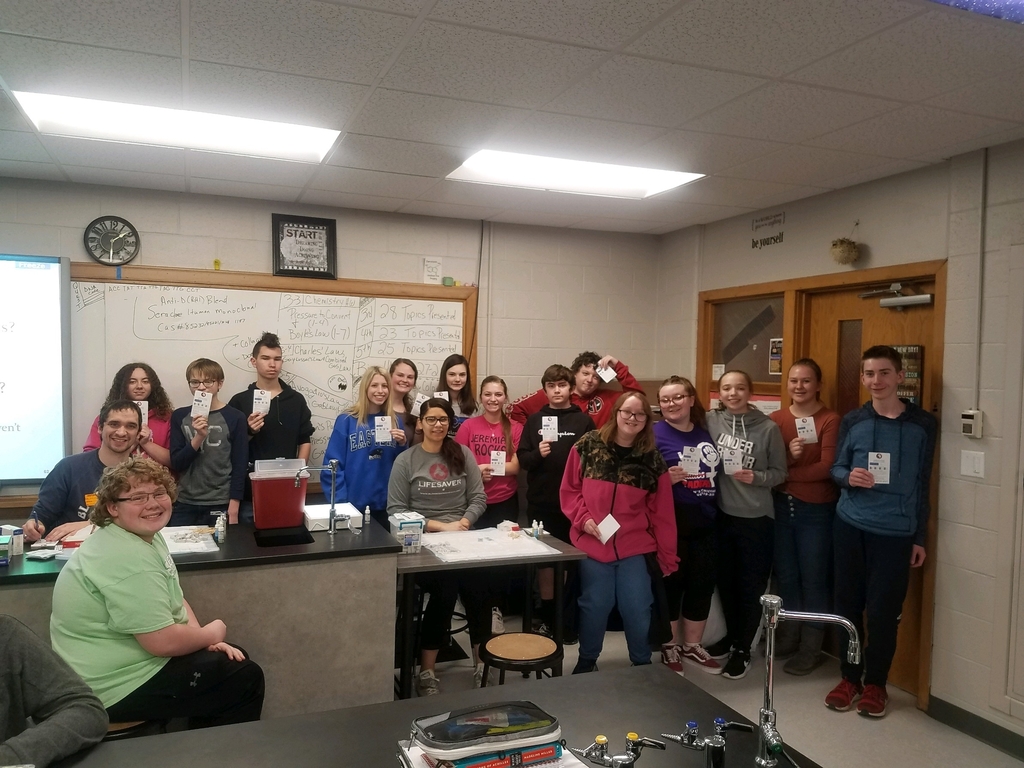 Mrs. Neal's Advanced Foods courses had some surprise judges for their Hamburger Throw Down Competition today. Students were given only 30 minutes to cook and assemble their culinary creations. They were judged on their Plating Abilities, Creativity, and Overall Flavor Profile. The winning burgers were a Spicy Pepperoni and Bacon burger from 2nd hour, and a Stuffed Bacon and Cheese burger from 3rd hour.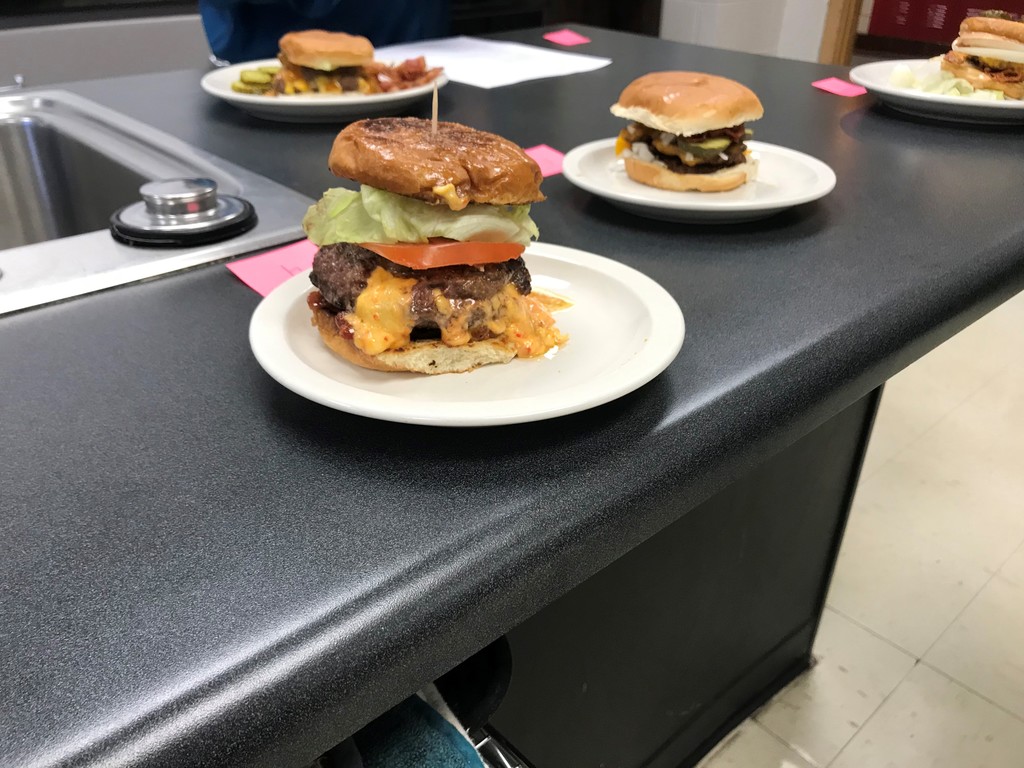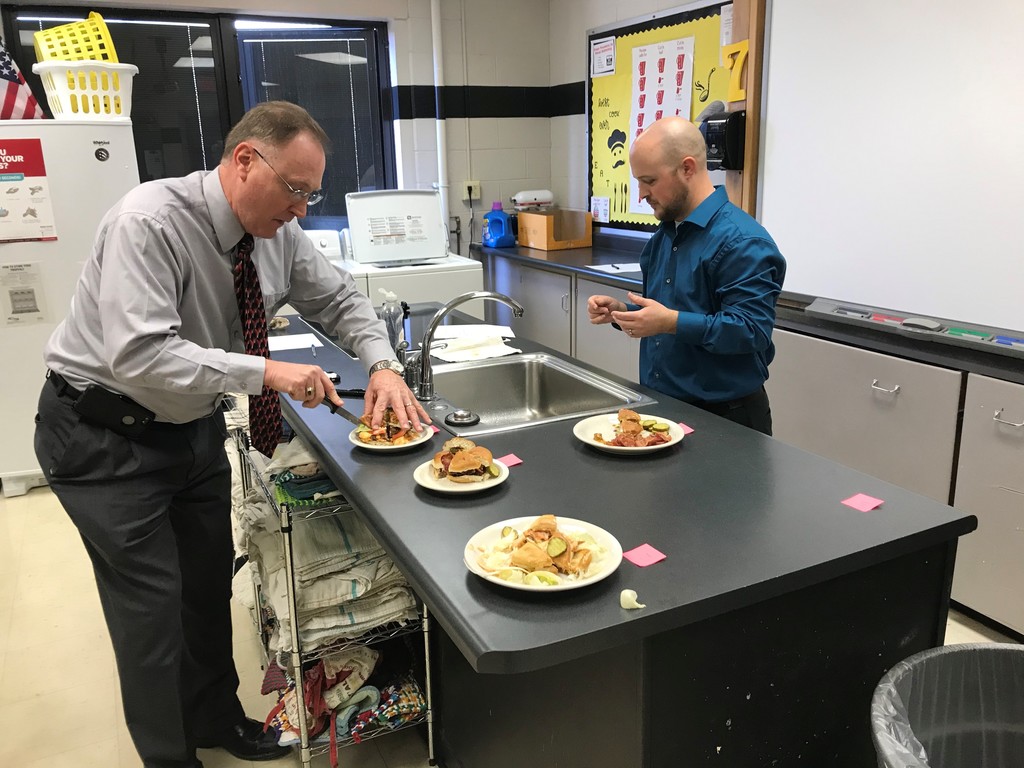 FFA strawberry crew.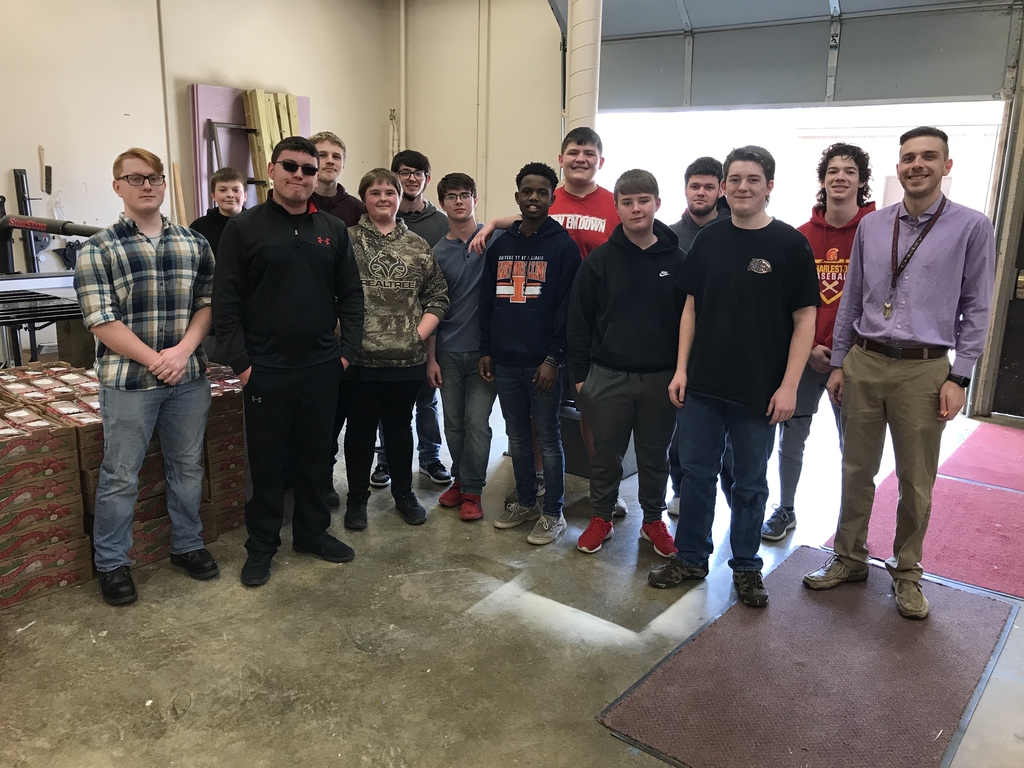 Strawberries have arrived for CHS FFA!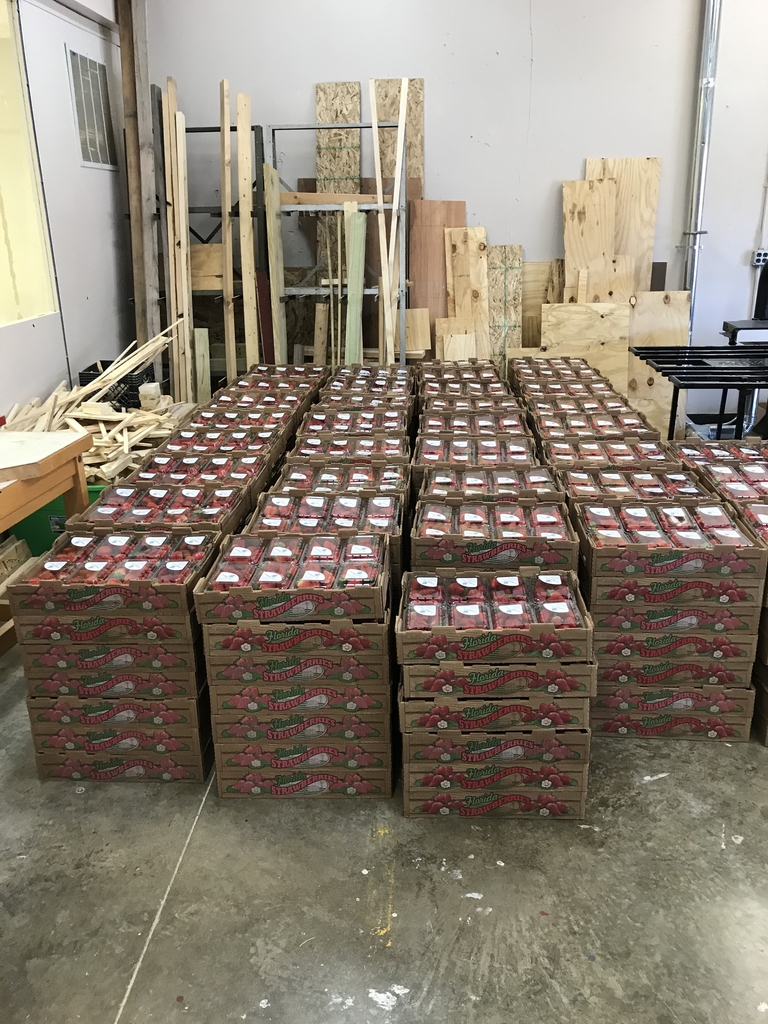 15 CHS students were part of the 2020 Apollo Conference Honor Band tonight at Mt. Zion
There are new scholarships available!!!! Check them out on the webpage or stop by the guidance department for more information!