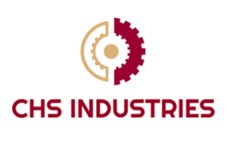 What is CHS Industries?
A school-based enterprise, consisting of multiple subsidiaries, created to provide more opportunities for students to learn and develop career-specific skills while creating, marketing, and selling student-made products and services to the CHS students, faculty, and community.
Subsidiaries include the Trojan Build Center, Trojan Brew, Trojan Design Center, Trojan Detailing Center, and The Greenhouse.
Mission Statement
To provide learning opportunities beyond the classroom that will prepare CHS students with the career readiness skills and competencies needed to be successful in a variety of career fields.
| | |
| --- | --- |
| | Students in the Department of Agriculture and Industrial Technology have been busy putting their new skills to work. Throughout the year, students will be working on project designs for resale to the CUSD #1 Community. Pre-order sales will be conducted for most items. In the Spring of 2022, the current agriculture and industrial technology building will be under construction. |
| Trojan Brew | The Trojan Brew will conduct a soft launch in the Spring of 2022, operating one day a week until the permanent site is remodeled. Coffees and pastries will be offered to faculty and staff. In the Fall of 2022, the new Entrepreneurship classes will operate the coffee shop. |
| Trojan Design Center (Coming Soon) | In the Fall of 2022, the new Entrepreneurship class will operate an apparel store. The main focus will be on creating t-shirt designs for our CHS clubs, organizations, and sports teams. |
| Trojan Detailing Center (Coming Soon) | Once the new agriculture and industrial technology building is renovated, a car detailing center is planned. Our functional skills students will clean and detail cars for the community. |
| The Greenhouse (Coming Soon) | Students in the Horticulture class are starting to propagate plants in the classroom using grow lights. These plant starts will eventually be used in the greenhouse as stock plants to propagate plants for sale to the public. The greenhouse will be an extension of the newly renovated building. |