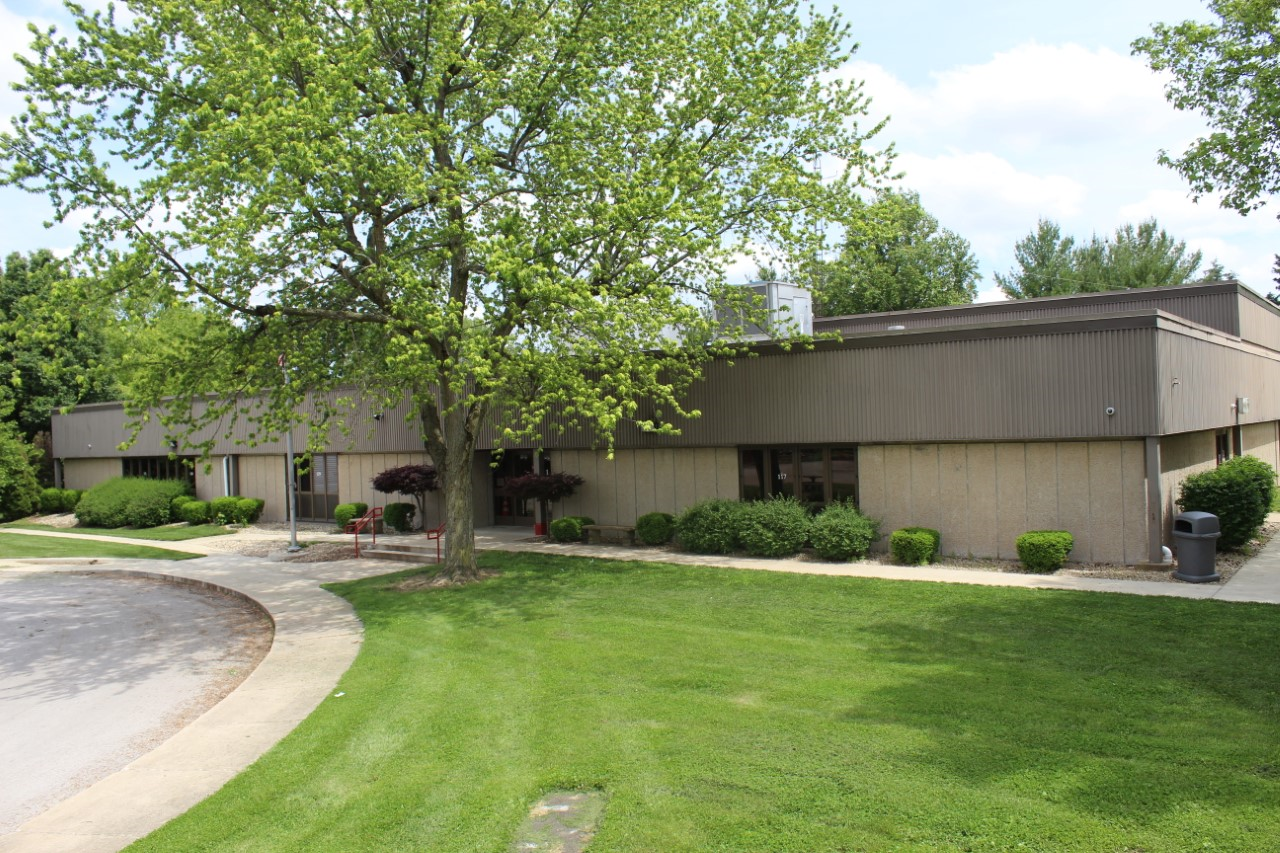 Welcome to Ashmore Elementary School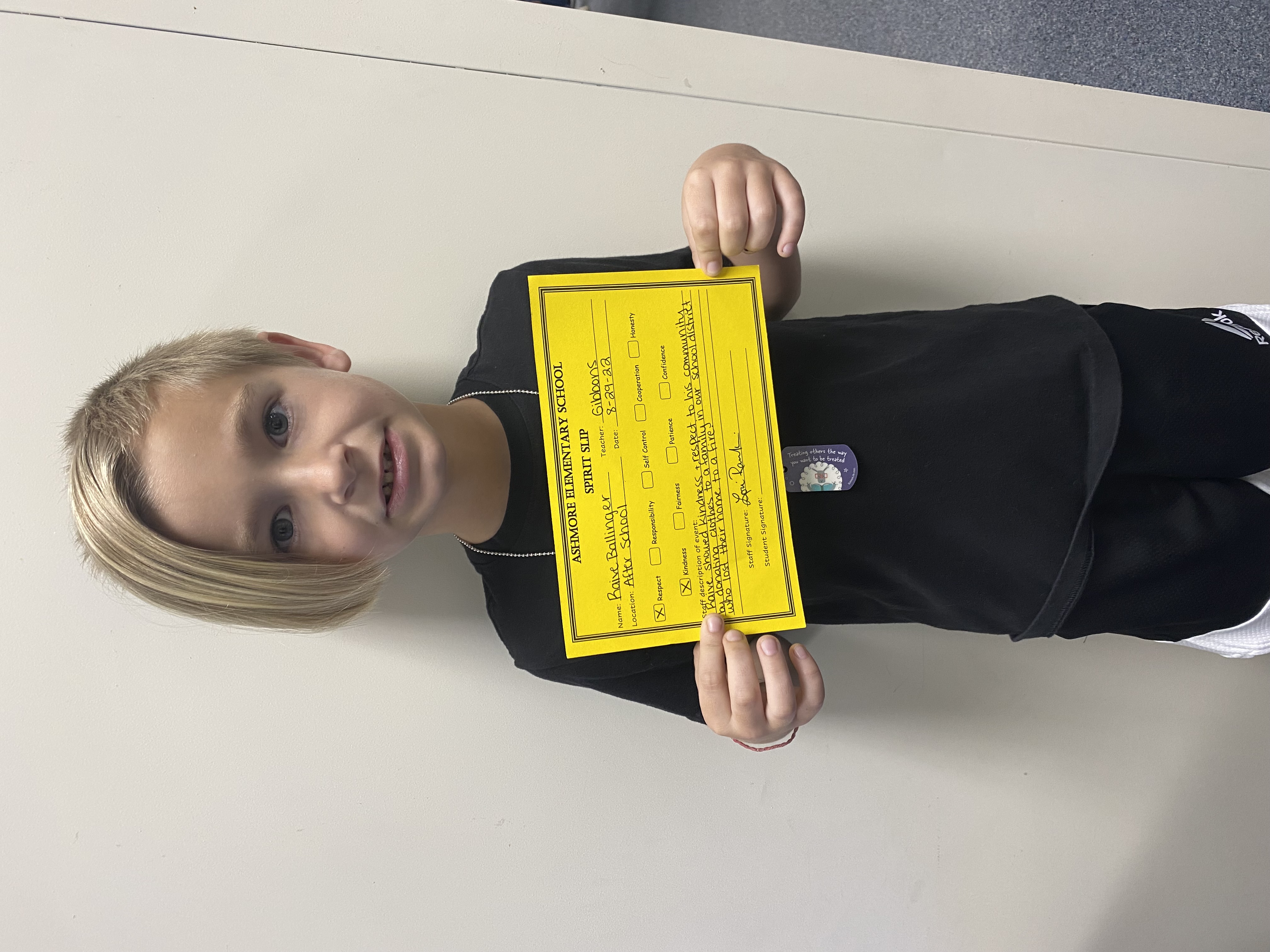 Raive showed kindness and respect to his community by donating clothes to a family in our school district who lost their home to a fire.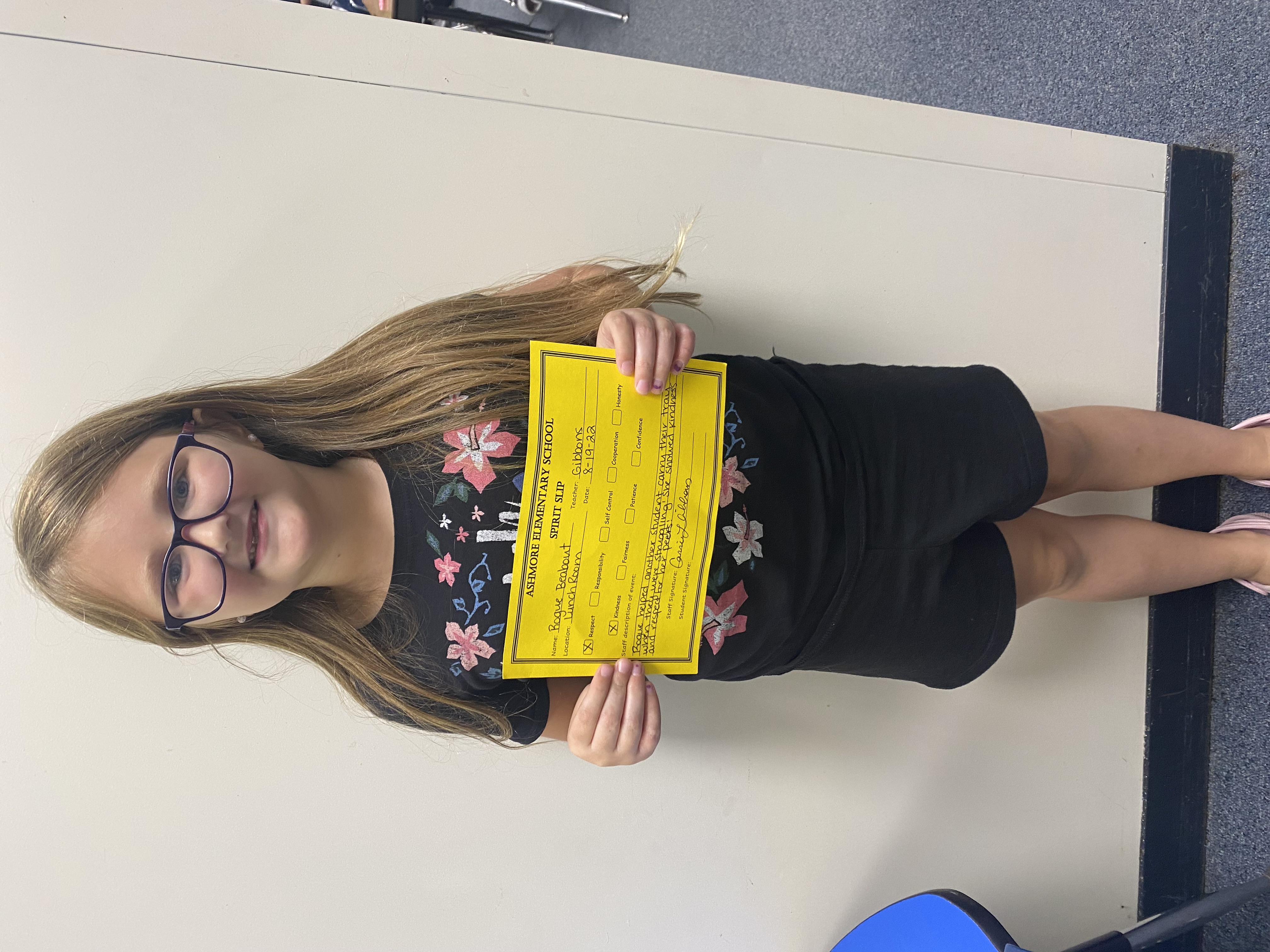 Rogue showed kindness and respect when she helped another student carry their tray when they were struggling.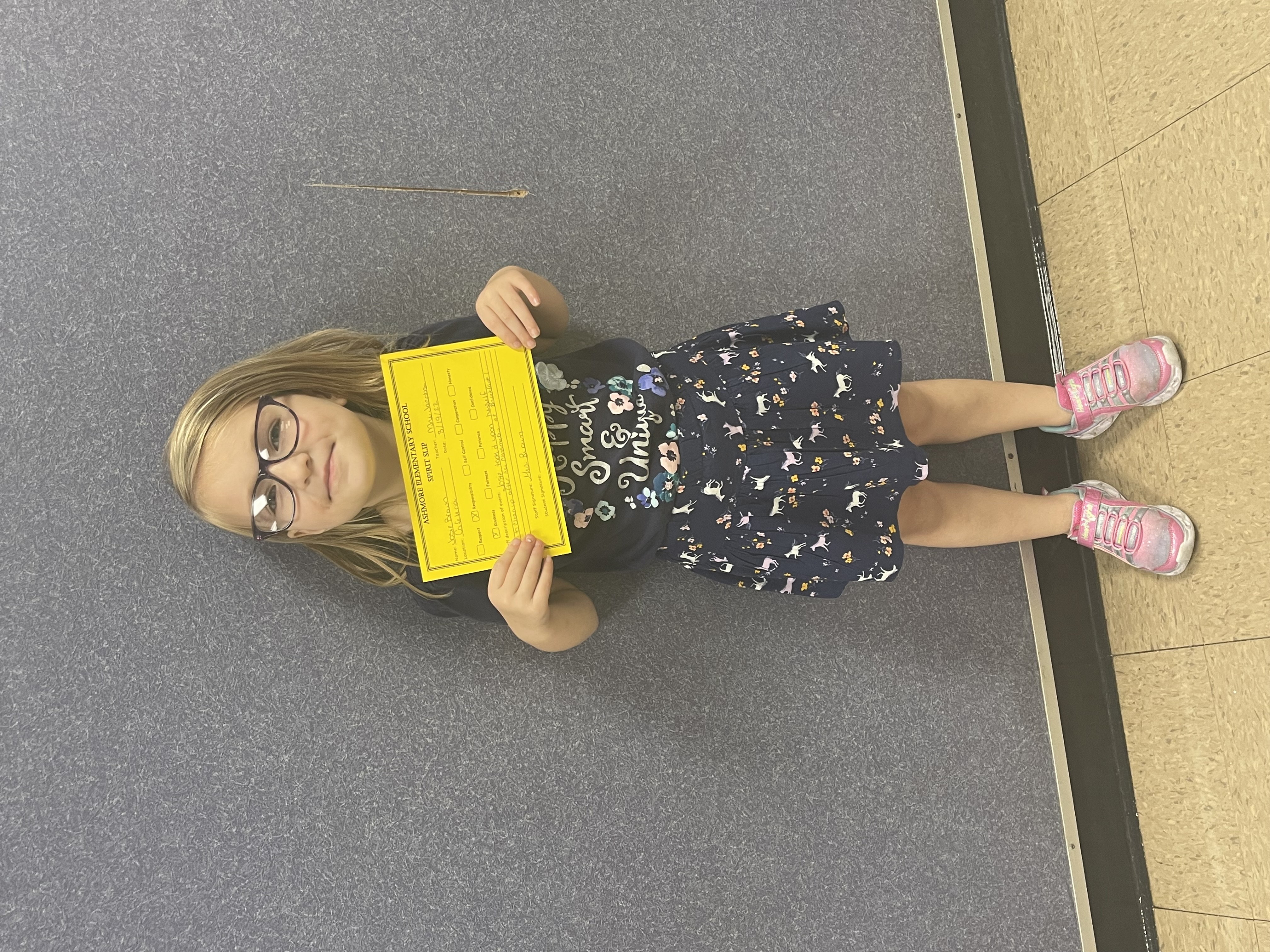 Josie showed responsibility and kindness when she took it upon herself to clean up after her classmates at breakfast.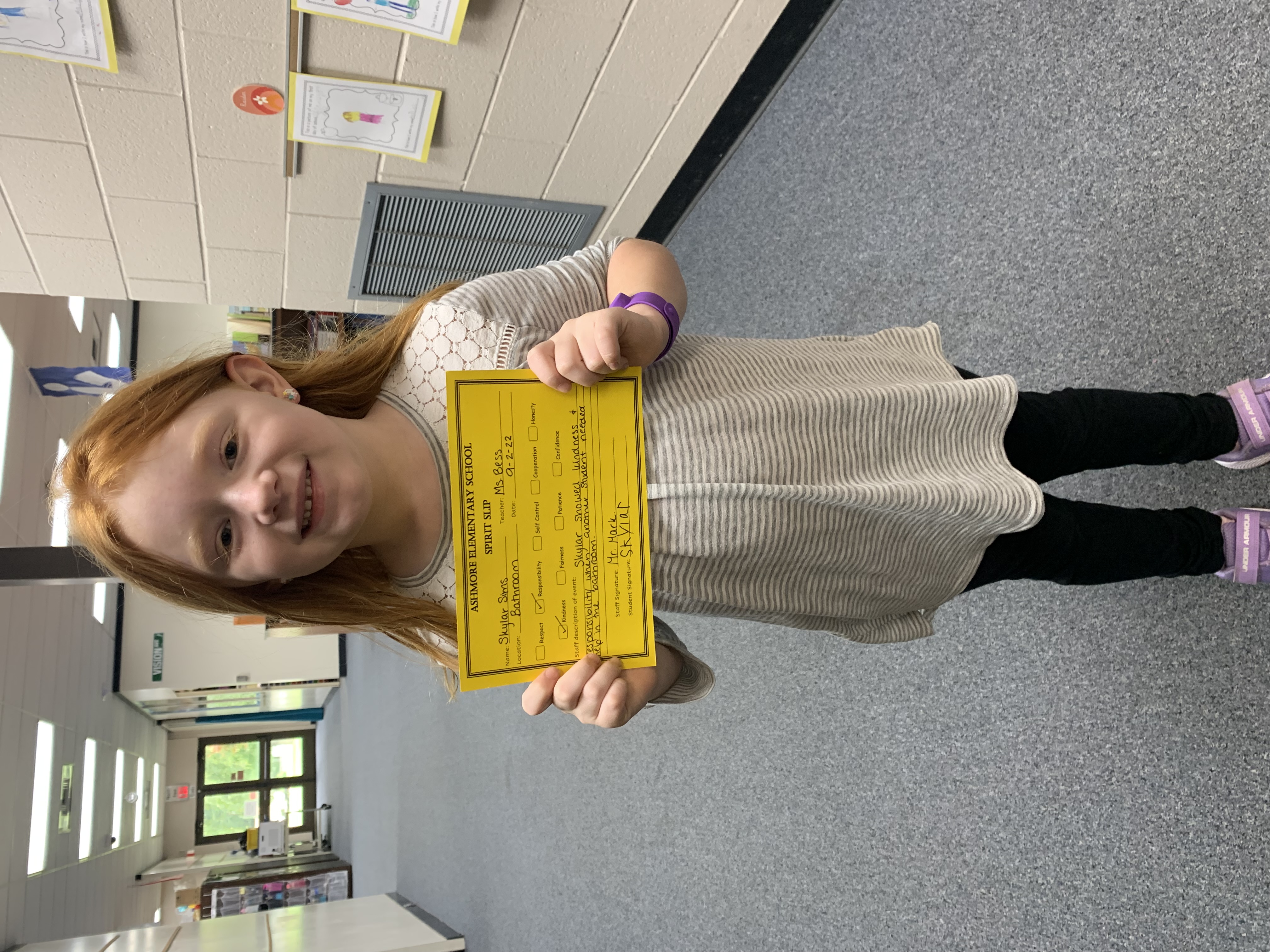 Skylar showed responsibility and kindness when she helped a friend find the bathroom.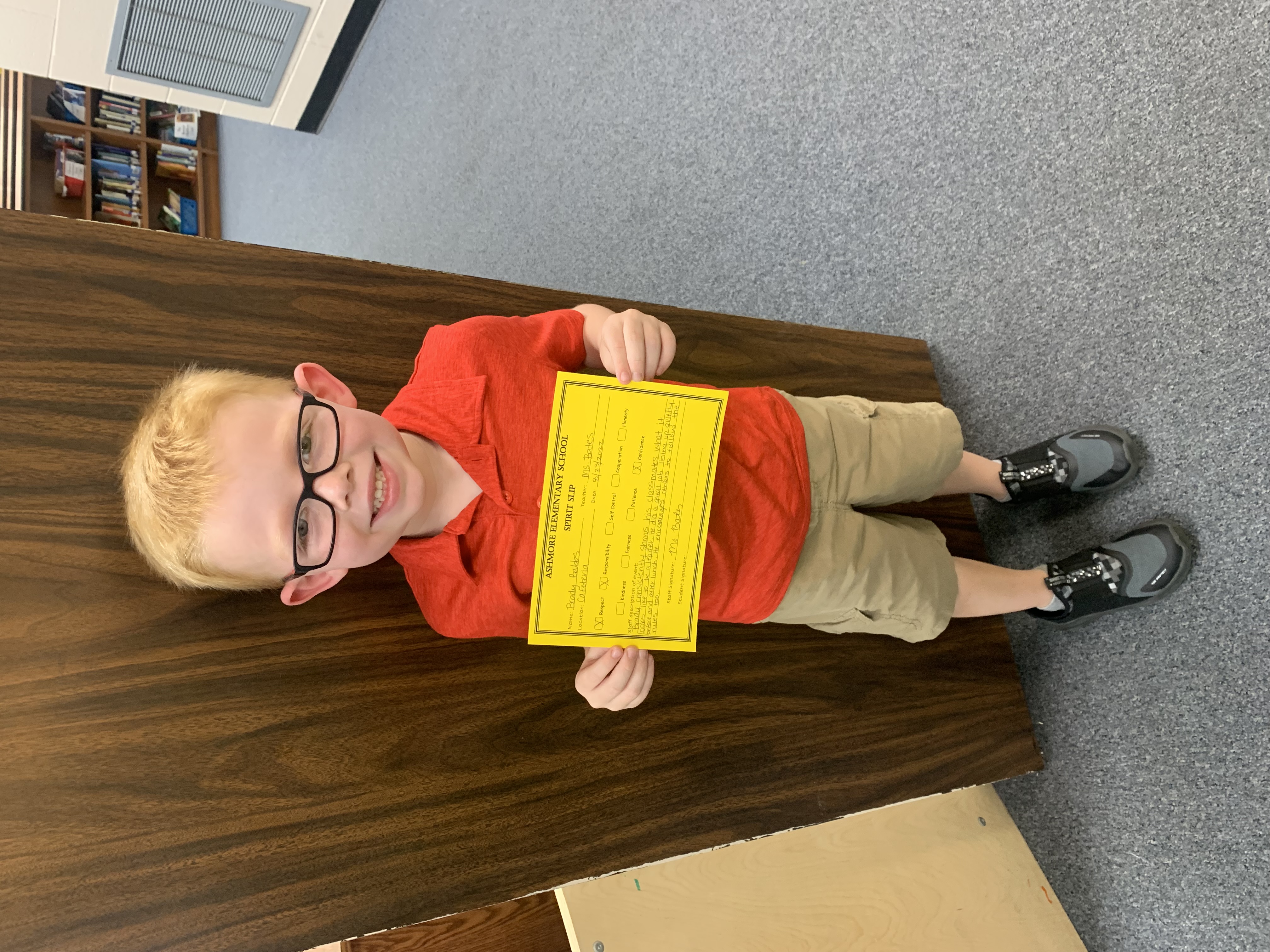 Brady consistently shows his peers what it looks like to be a leader. He encourages others to follow the rules too.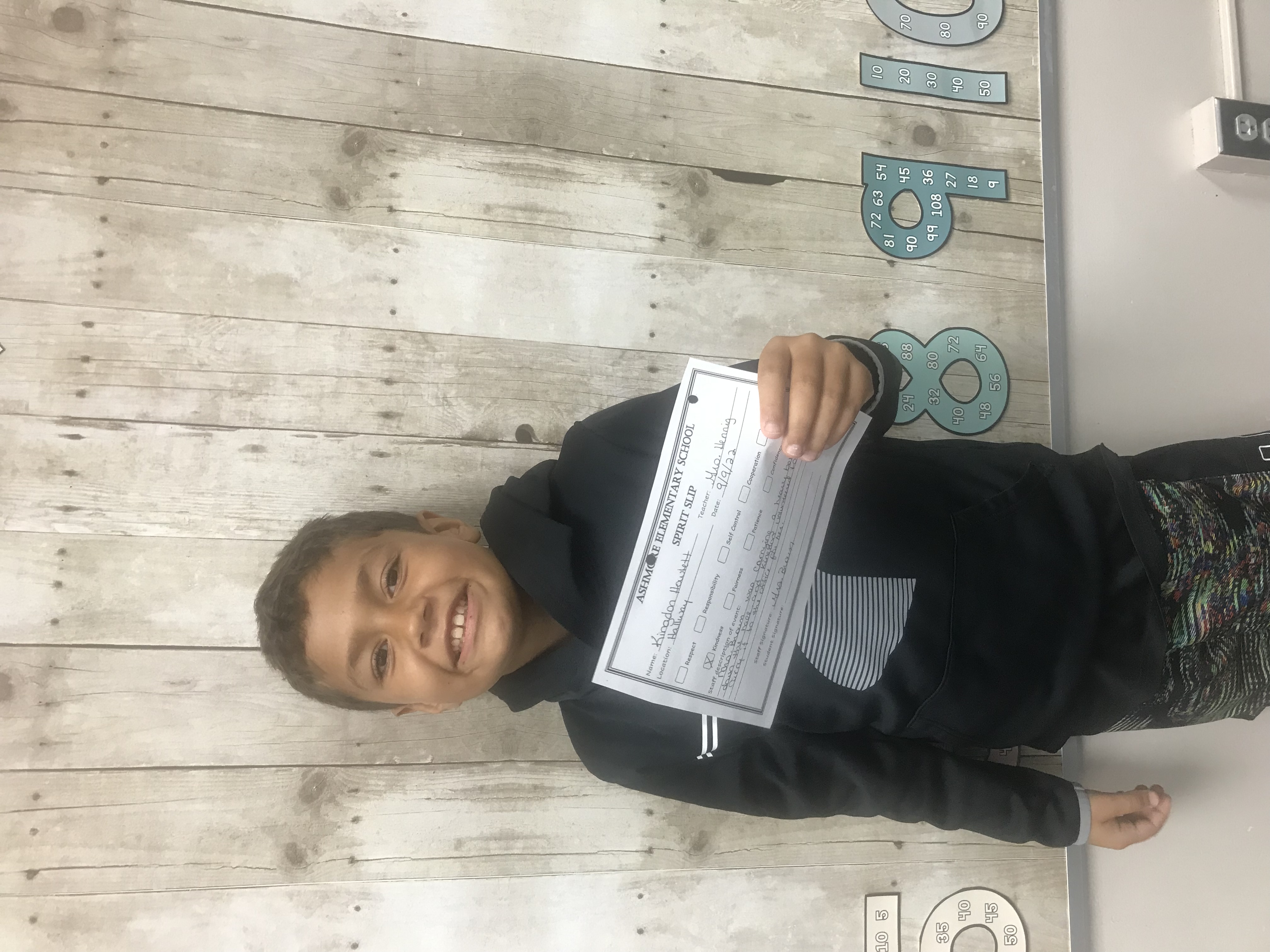 Kingden showed kindness when Mrs. Brown was carrying a heavy box down the hall and he volunteered to carry it for her.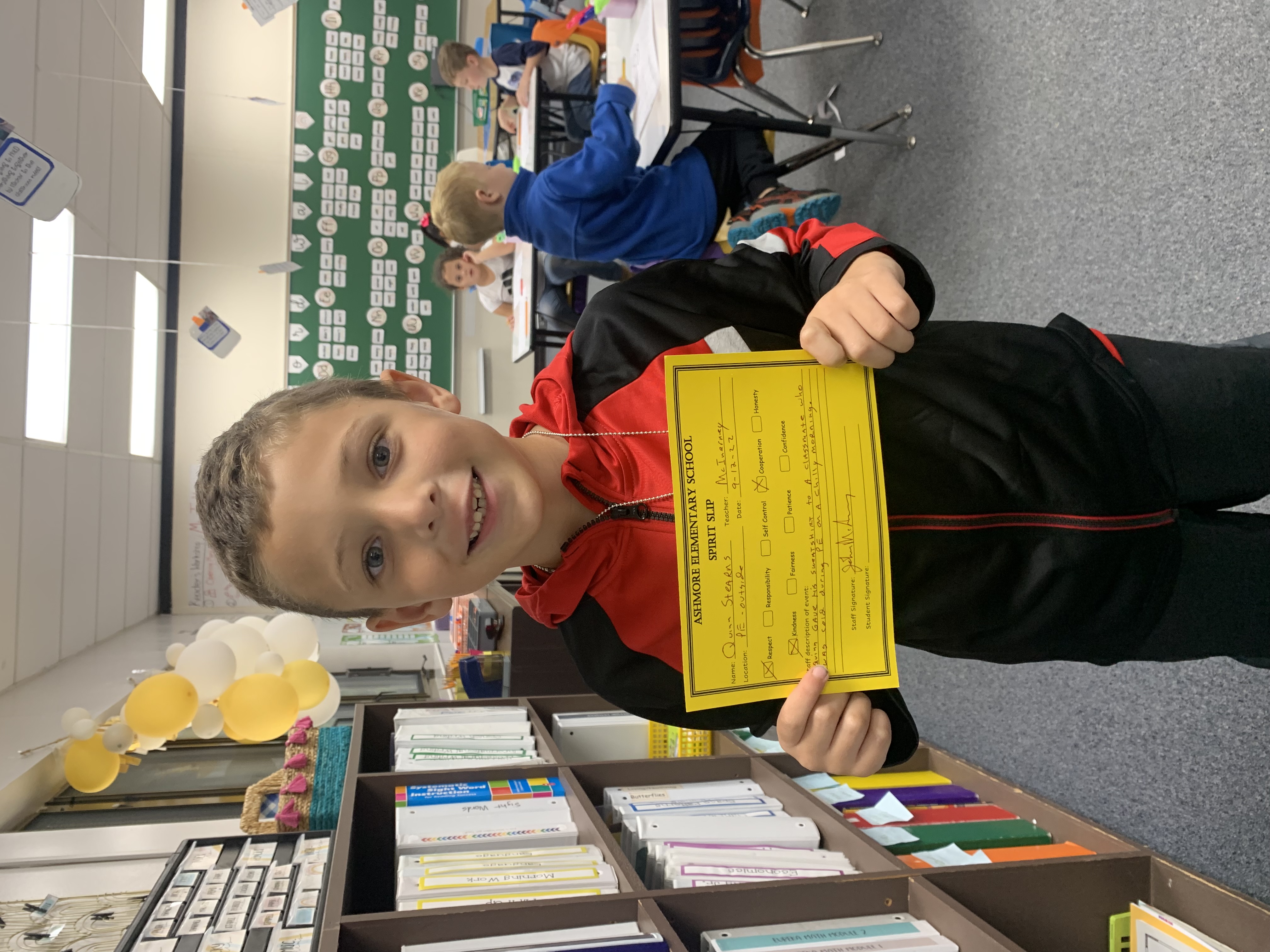 Quinn showed kindness and respect when he gave his sweatshirt to a classmate who was cold during P.E. on a chilly morning.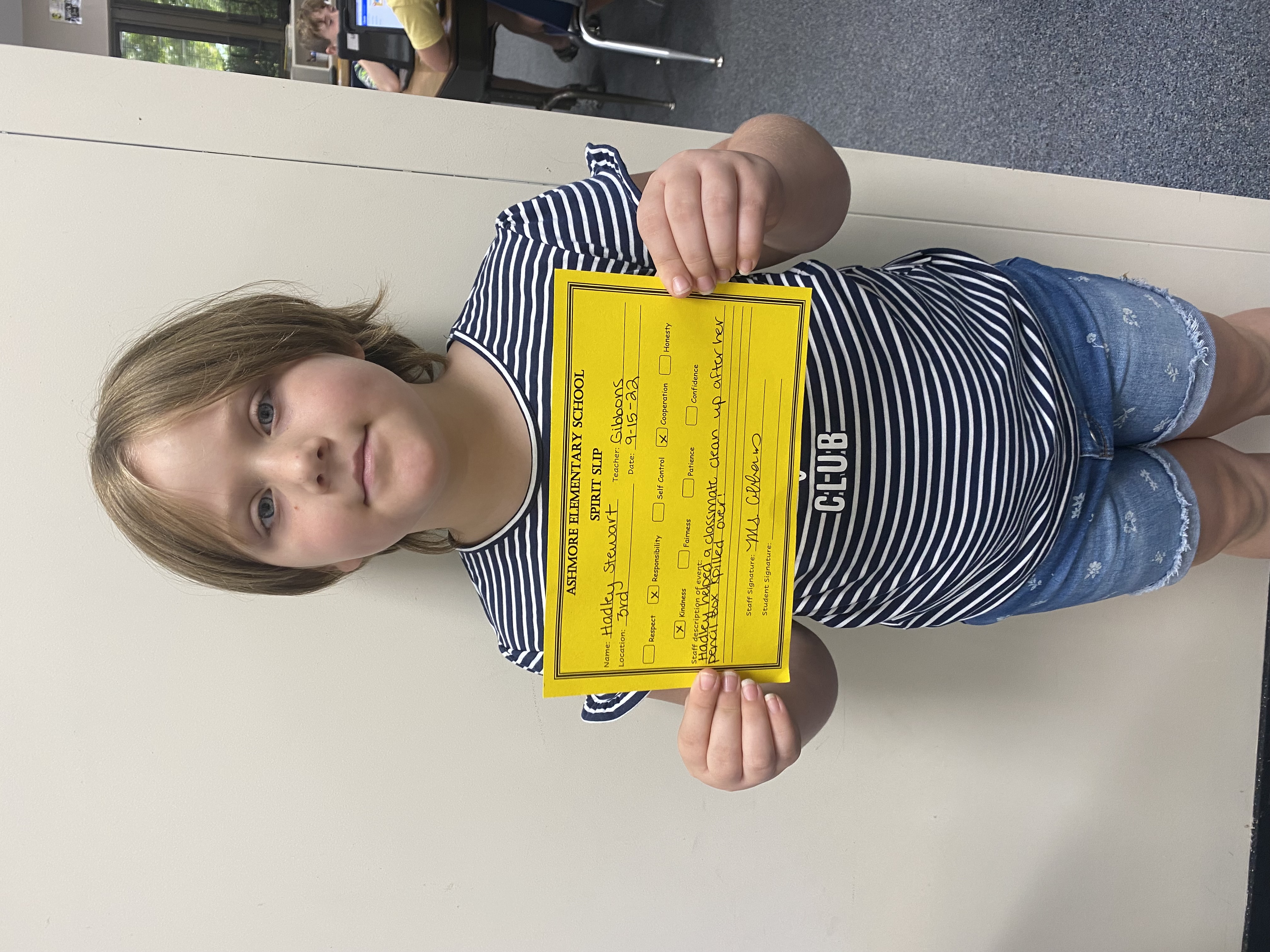 Hadley showed kindness and responsibility when she helped a classmate clean up after their pencil box spilled over.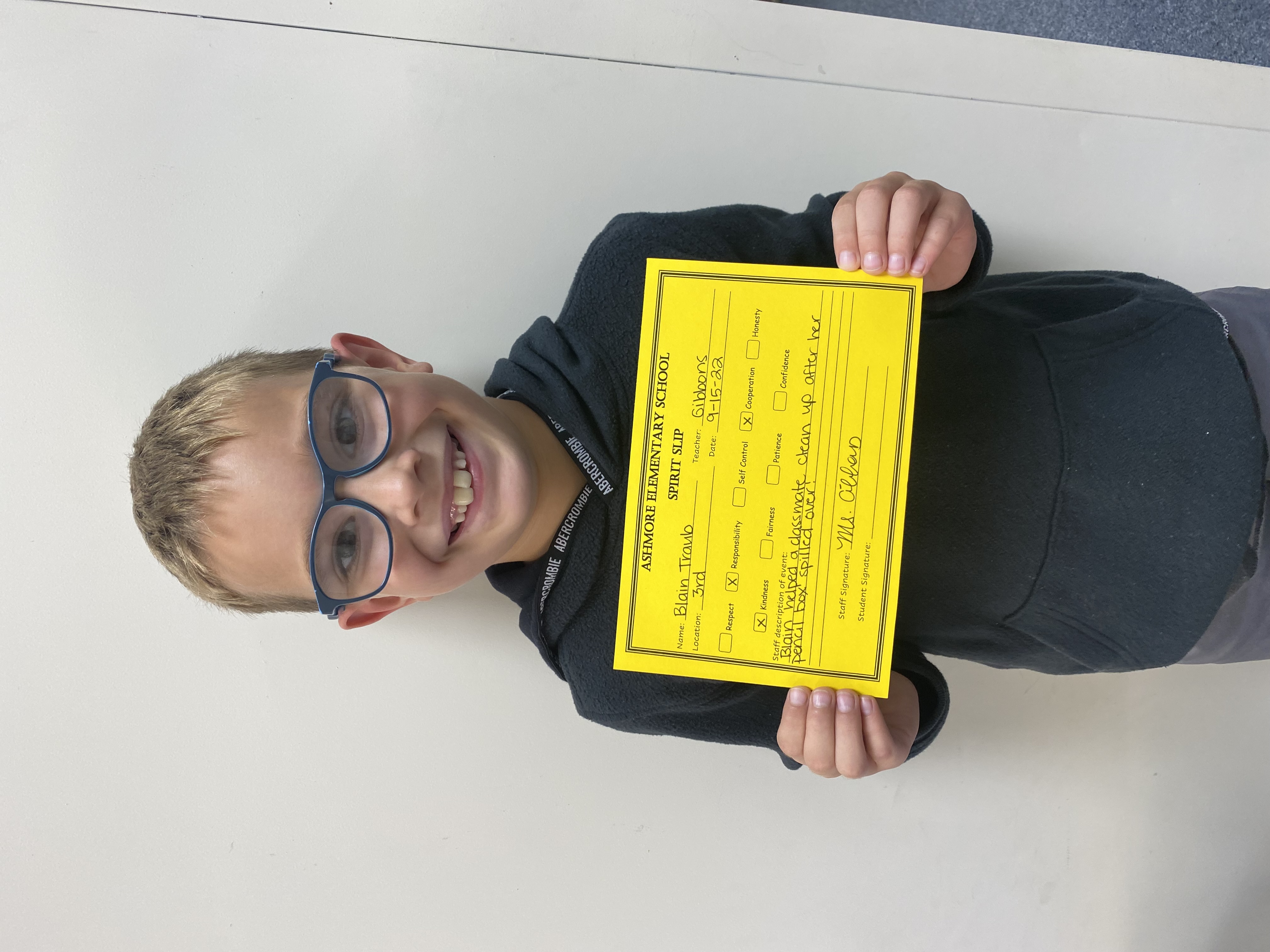 Blaine helped a classmate clean up after their pencil box spilled over. He showed kindness and cooperation.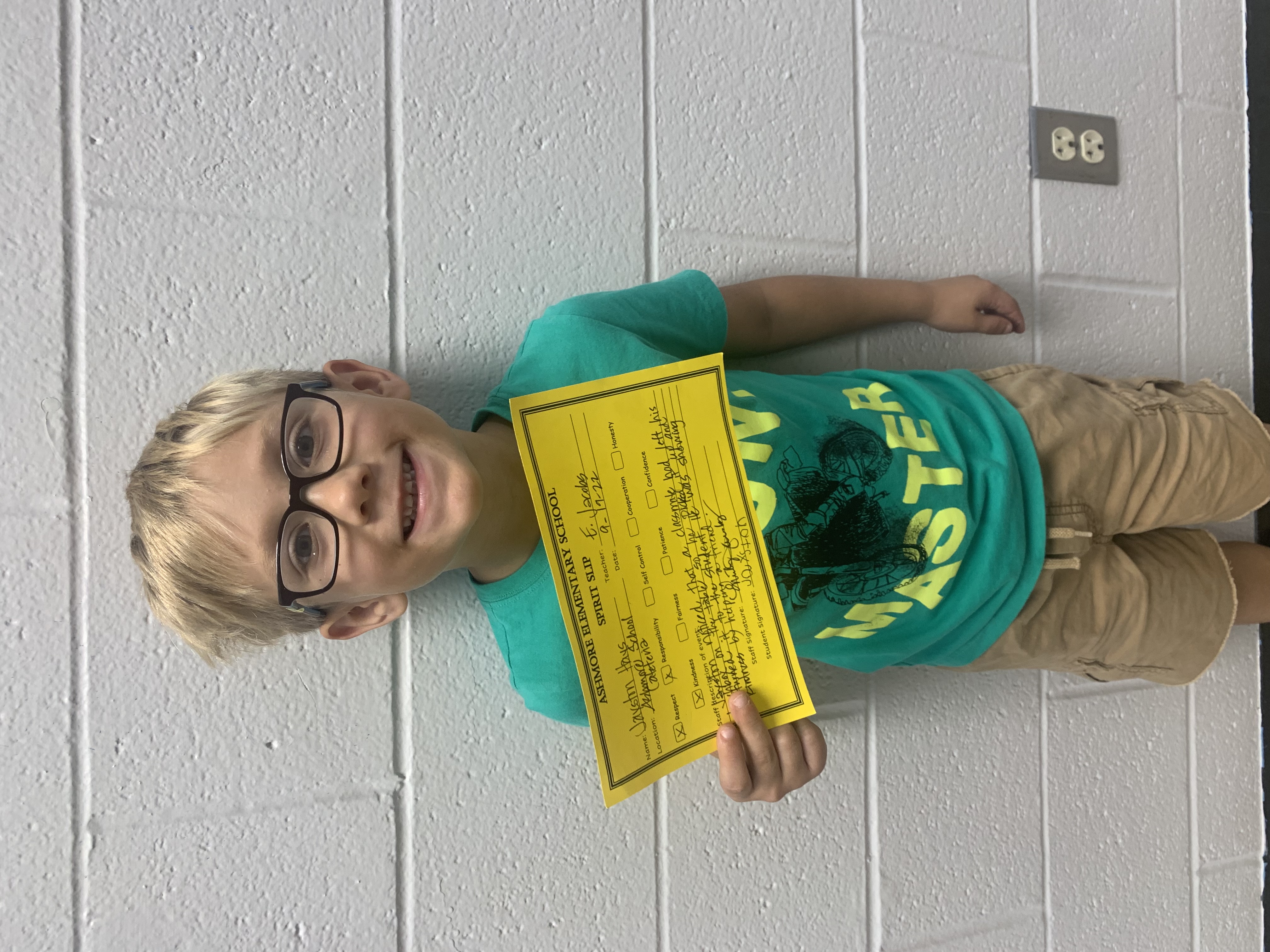 Jaxston noticed that a classmate had left his lunch box on the table so he picked it up and returned it to the student. He was showing kindness by helping a friend.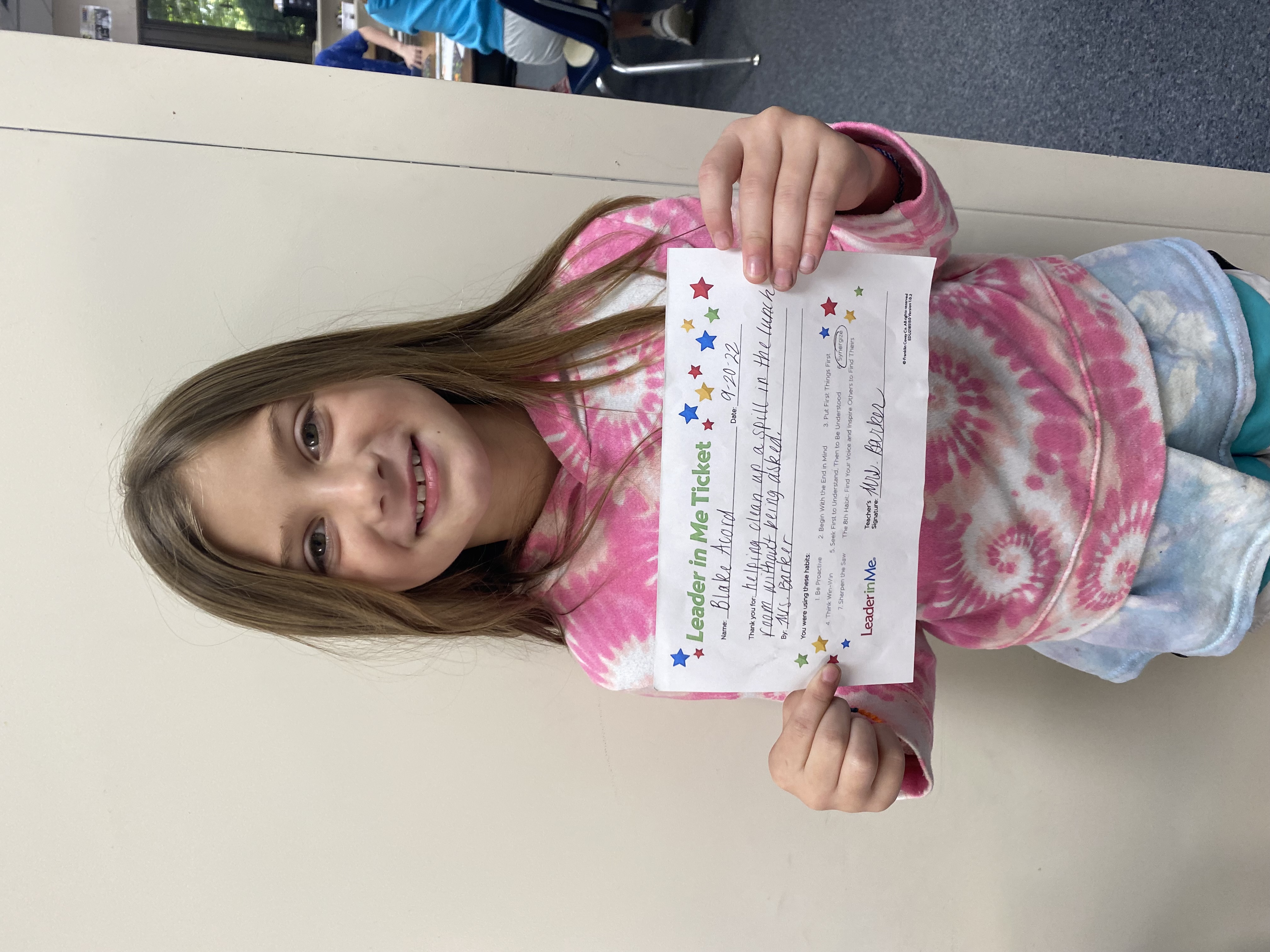 Blake synergized by helping clean up a spill in the lunch room without being asked.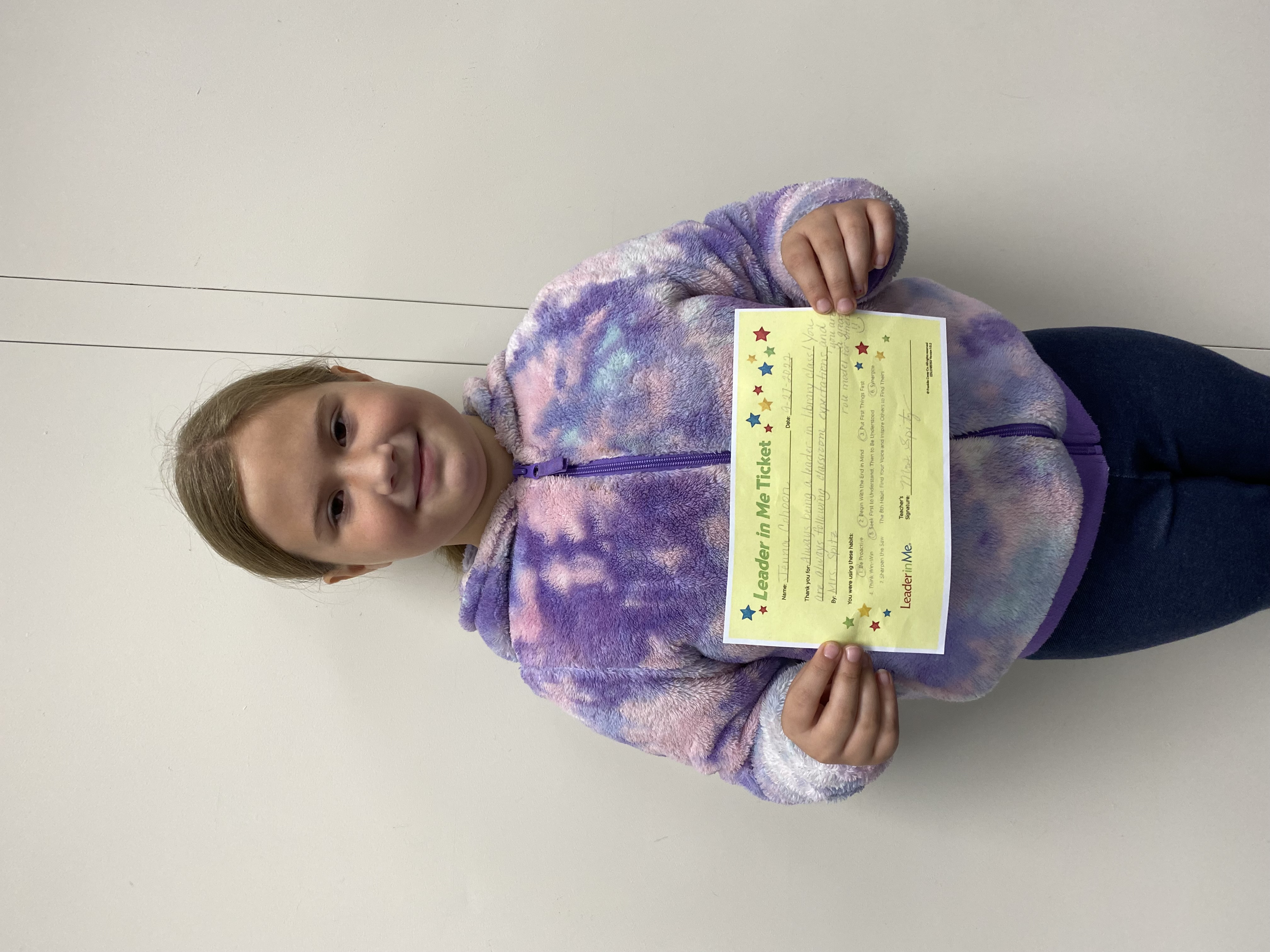 Jenna is always following the classroom expectations and is a great role model for her peers! Way to be a transition leader!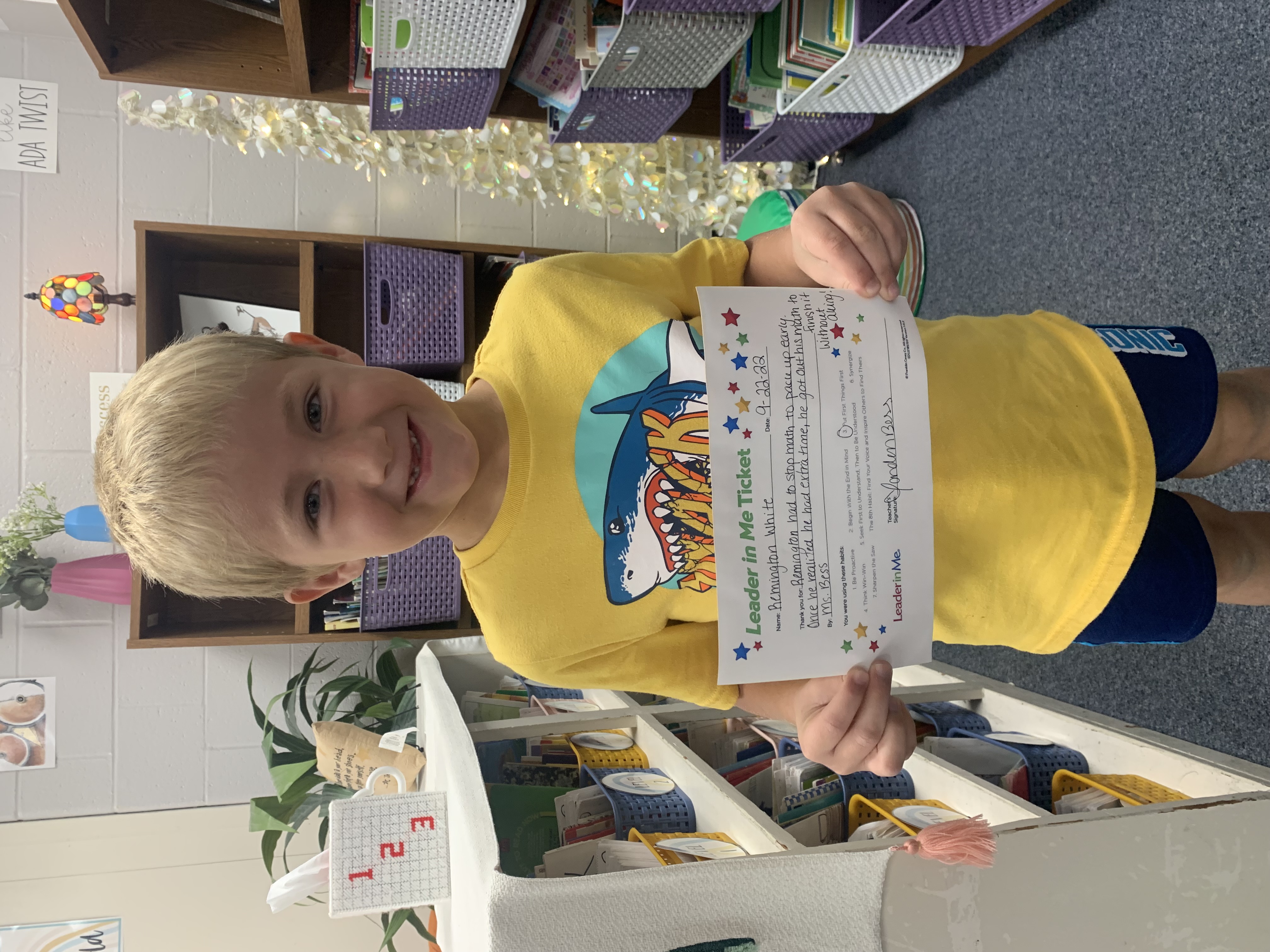 Remington put first things first when he had to stop math to pack up early. He realized that he had extra time and got back out his math to finish it, without asking!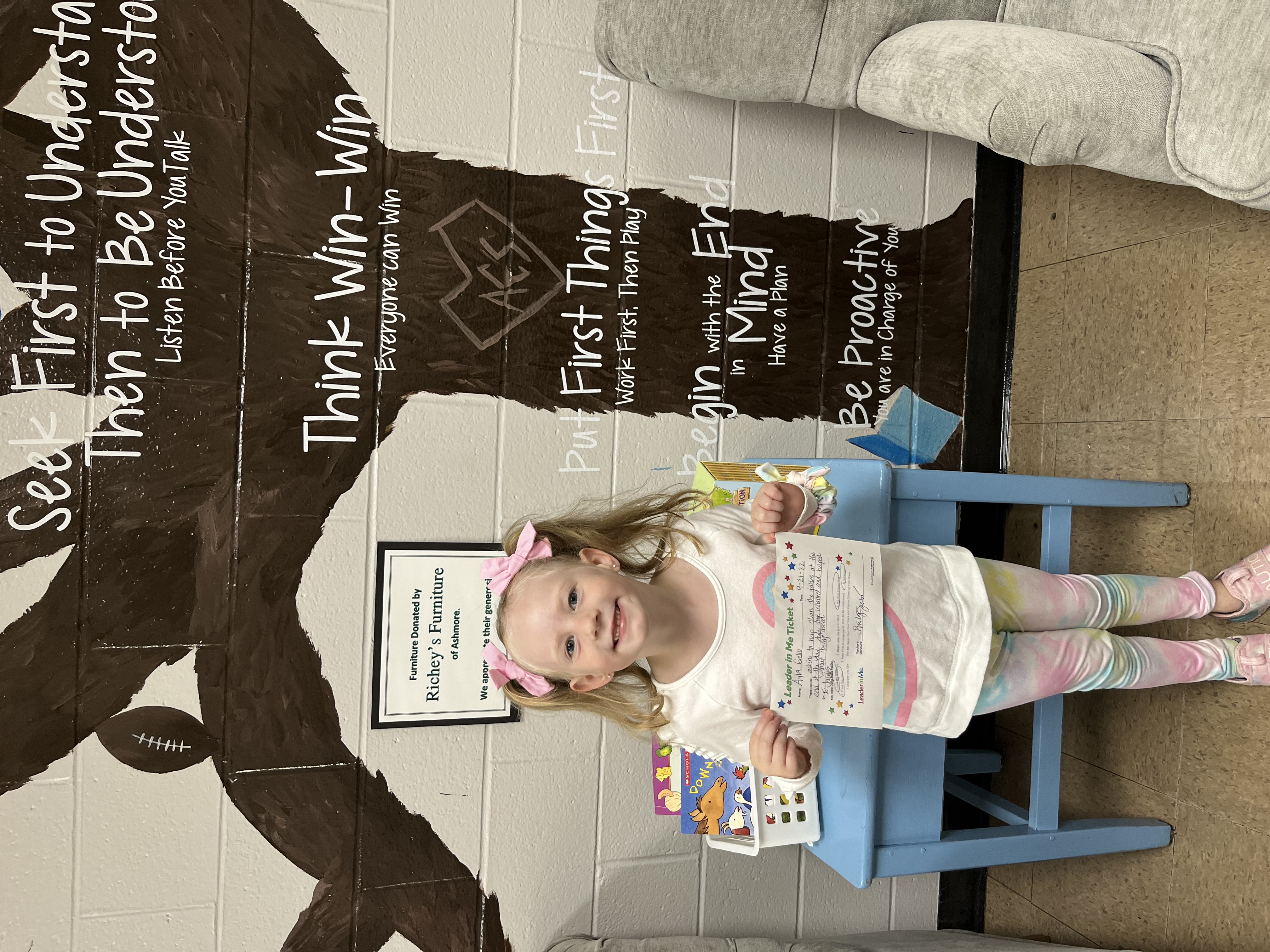 Ayla asked to help clean the tables at the end of the day. Ayla took initiative and helped without asking.
Paeton was proactive in helping a friend with his work when he was having trouble.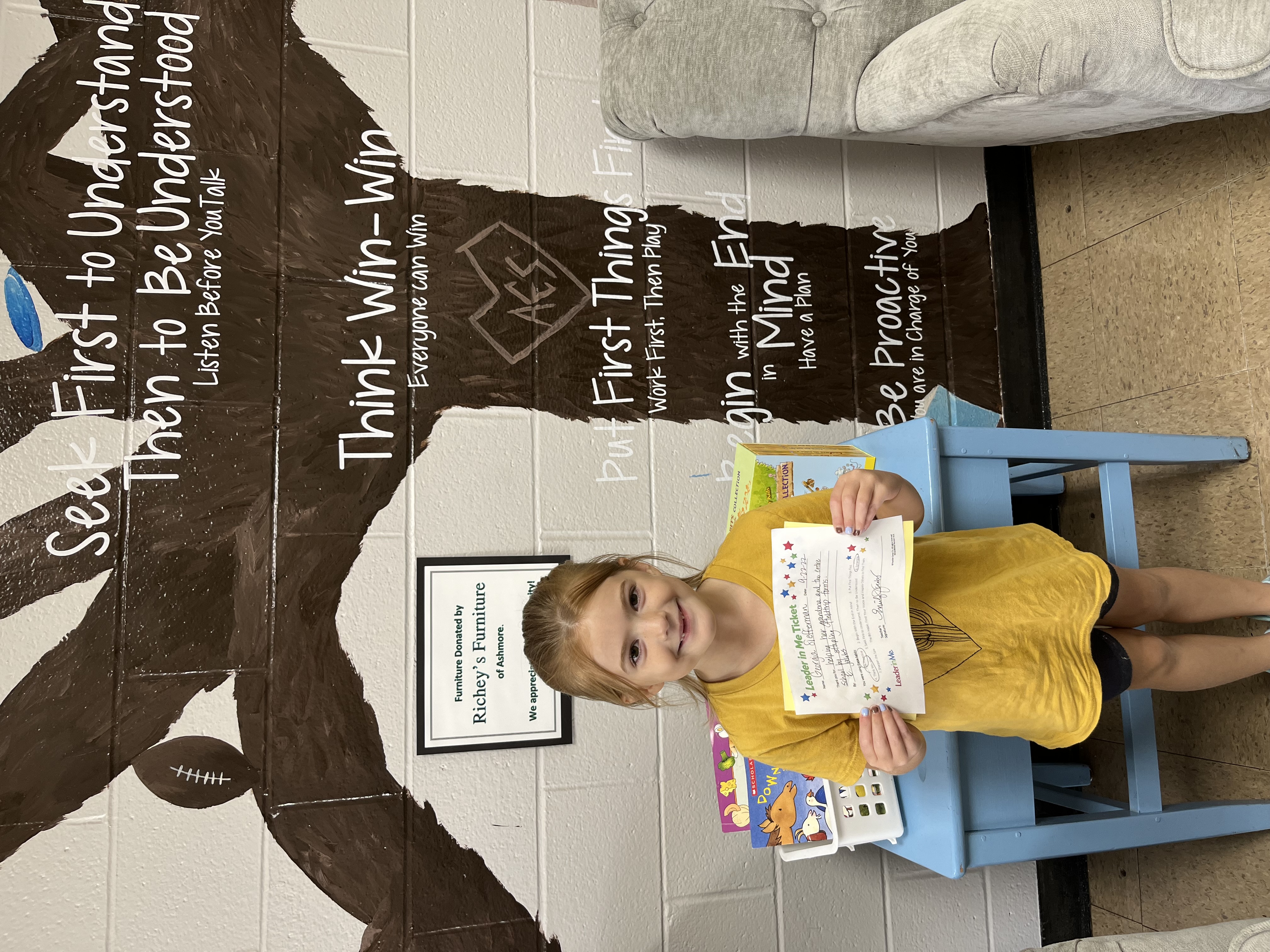 Georgia was proactive and stapled field trip forms for every class. Thank you, Georgia!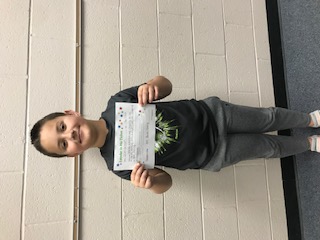 Collin was proactive by taking initiative and choosing to be kind by working with a student who was struggling.