It's that time of year again for CHS Cheer! Kiddie Clinic is here! All CUSD #1 schools will receive their forms to go home with kiddos next week! Forms are due Friday, September 2nd!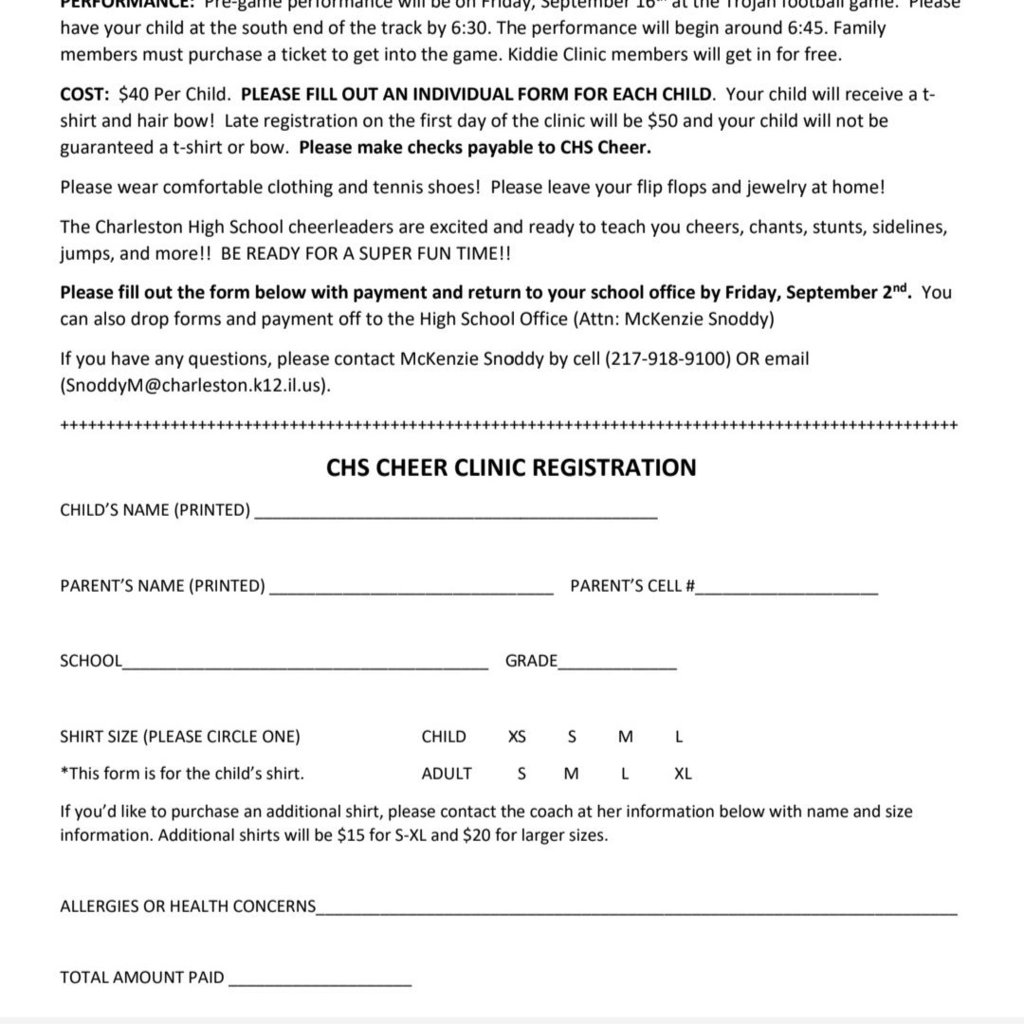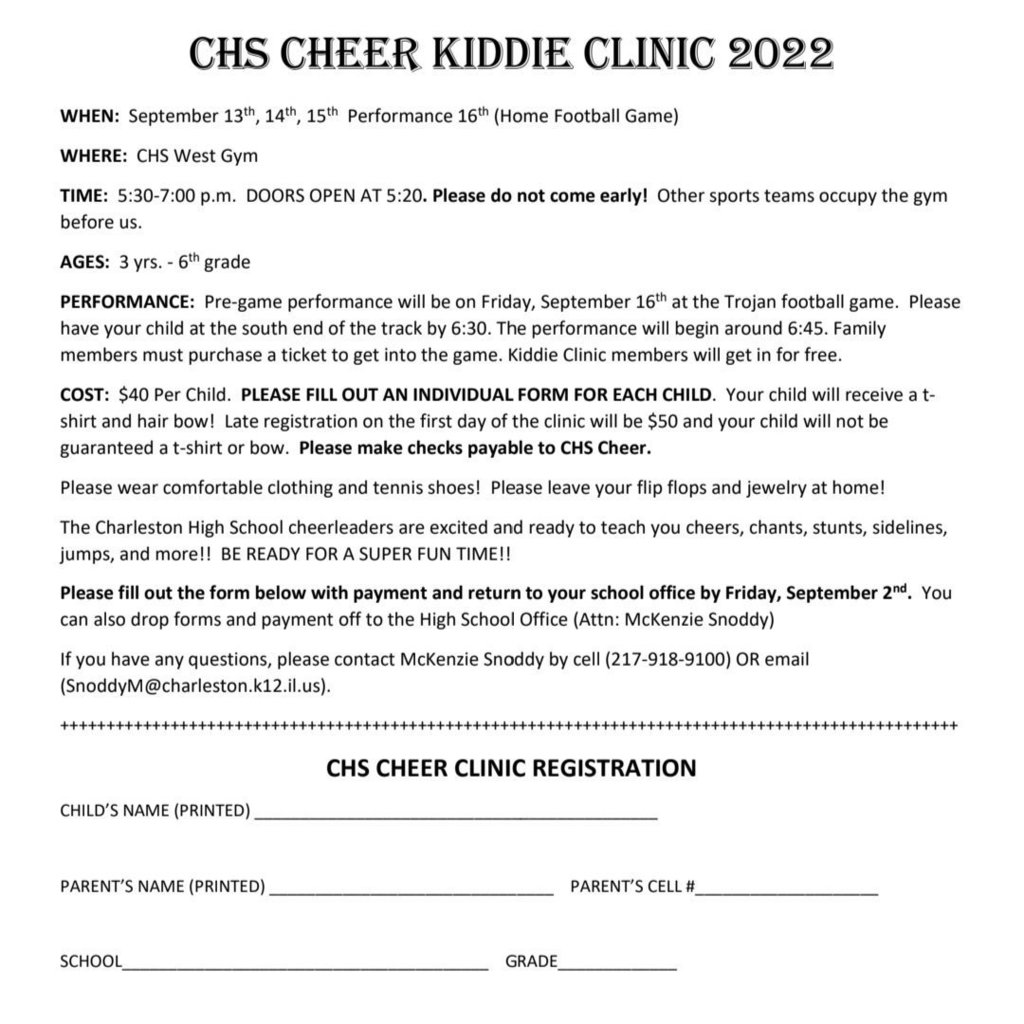 Students and Families, We are looking forward to Freshmen and new student orientation on August 17th from 5:30 pm-7:30 pm. We will begin the evening in Baker Gym at 5:30 for a brief presentation. Beginning at 5:45 students will follow their entire bell schedule and change classes every 10 minutes. At 7:05 there will be an activity fair in the cafeteria. Parents are welcome to attend. We look forward to seeing you there! CHS Freshmen and New Student Orientation AUGUST 17, 2022 Scarlet PERIOD 1 5:45 Scarlet PERIOD 3 5:55 Scarlet PERIOD 5 6:05 Scarlet PERIOD 7 6:15 Gold PERIOD 2 6:25 Gold PERIOD 4 6:35 Gold PERIOD 6 6:45 Gold PERIOD 8 6:55 7:05 to 7:30 Clubs and Organization displays in the cafeteria Parents may walk through the building and visit with teachers. Teachers, please do not dismiss students until the announcement. Thank You!

Girls' Tennis will be practicing from 5:00 - 7:00 pm @ EIU Darling Courts through Wednesday Aug. 17th. There will be a parent meeting Wednesday, August 10, 2022 at 7:00 pm on EIU Darling Courts.
First CHS Fall Sports Practice Start 8/8! Reminder all students need to have a physical prior to participation. #CHSCUSD1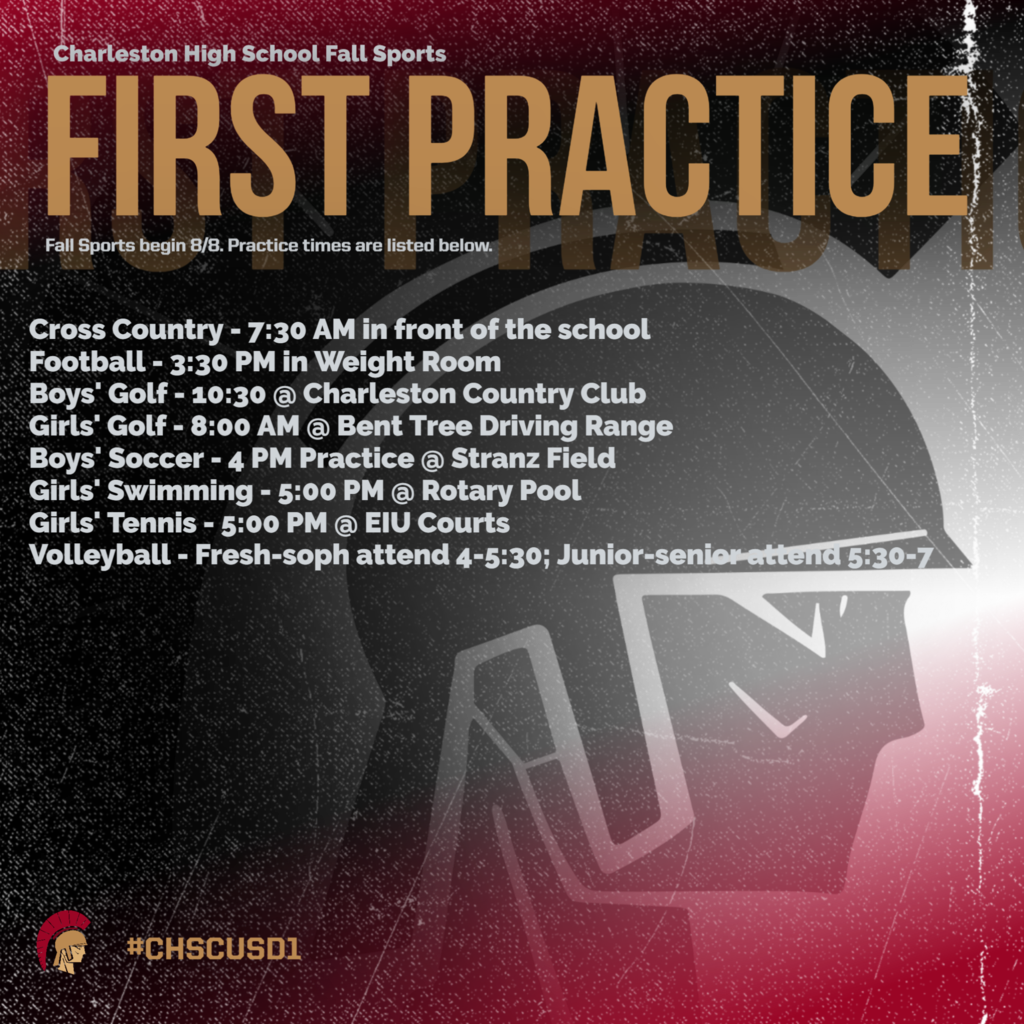 CHS Athletes and families: We have been made aware of an issue with Final Forms. We are investigating. More information to come.
Just a reminder. All CHS students participating in fall sports need to have all forms finished on Final Forms, including a physical uploaded or turned in to the school, before their practice or tryout on Monday!
https://charleston-il.finalforms.com/
#CHSCUSD1
Anyone interested in CHS XC should join us on the lawn in front of the office at 7:30am Monday 8/8 for practice! There will be a parent meeting at 6pm on Tuesday 8/9 at the Morton Park East Pavilion.

Interested in participating in boys' or girls' golf this fall? There will be an informational meeting, held at the Charleston Carnegie Public Library, on August 4th at 4:30 pm.
Athletic Registration for CHS Athletes is now open. Parents, please click this link and set up your new account on our new registration program, Final Forms.
https://charleston-il.finalforms.com/
#CHSCUSD1

Please visit the links below for more information on our Kermit's Cove Preschool program for the 2022-23' school year. REGISTER TODAY!!! Kermit's Cover Flyer:
https://5il.co/1crri
Preschool Registration Form
https://5il.co/1crru

2nd - 5th grade participants in the CHS basketball camp this week worked very hard and had a great time too!
A little more than a month to go before XC season starts and runners begin to approach the starting lines. Start preparing now for a fun season ahead! Anyone interested is welcome to join us for summer running Mon/Wed/Fri mornings. Message us for more information!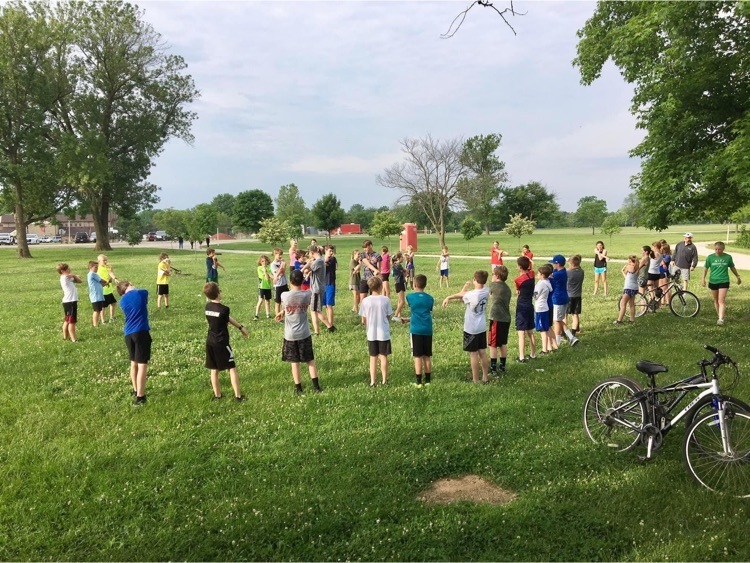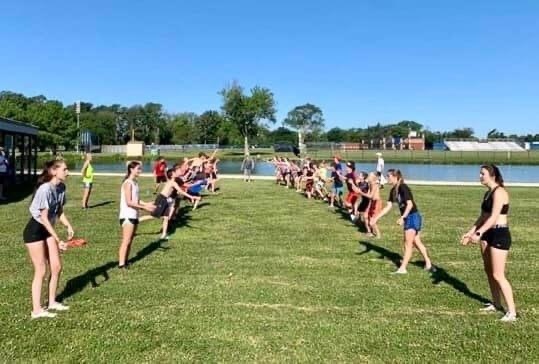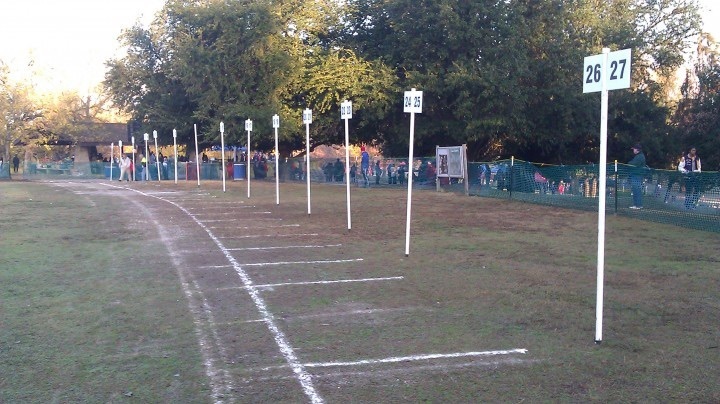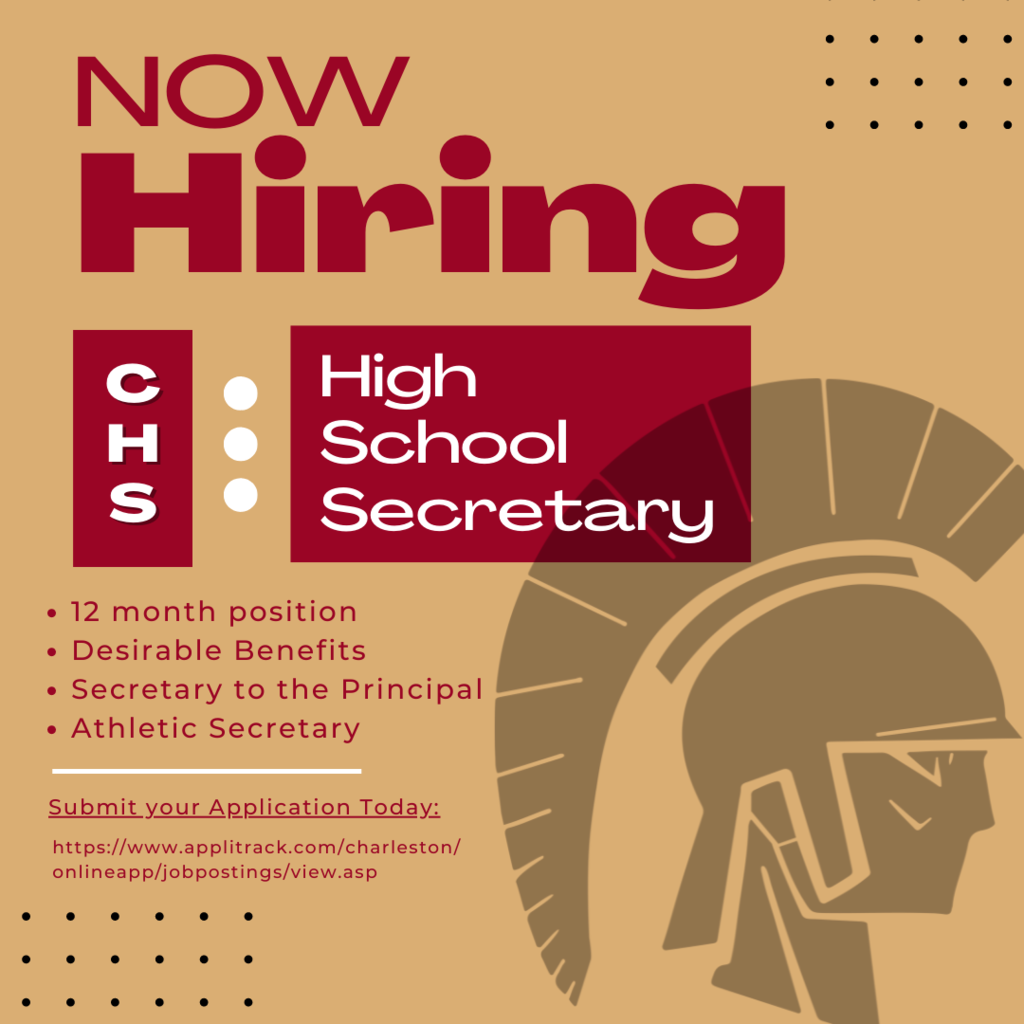 #CHSCUSD1 Athletes, here is a calendar for scheduled Open Gyms and weight room sessions. Any great athlete will tell you success is built in the off season. Summer open gyms are also a great chance to try your hand at a new sport in a relaxed environment. Research shows that multisport athletes have fewer injuries and perform at a higher level in all of their sports. In fact, 96% of the players in Superbowl LII were multisport athletes! 35% even played 3 or more sports in high school. Enjoy your summer! Click here to view the full PDF version of the attached image
https://5il.co/1bqx6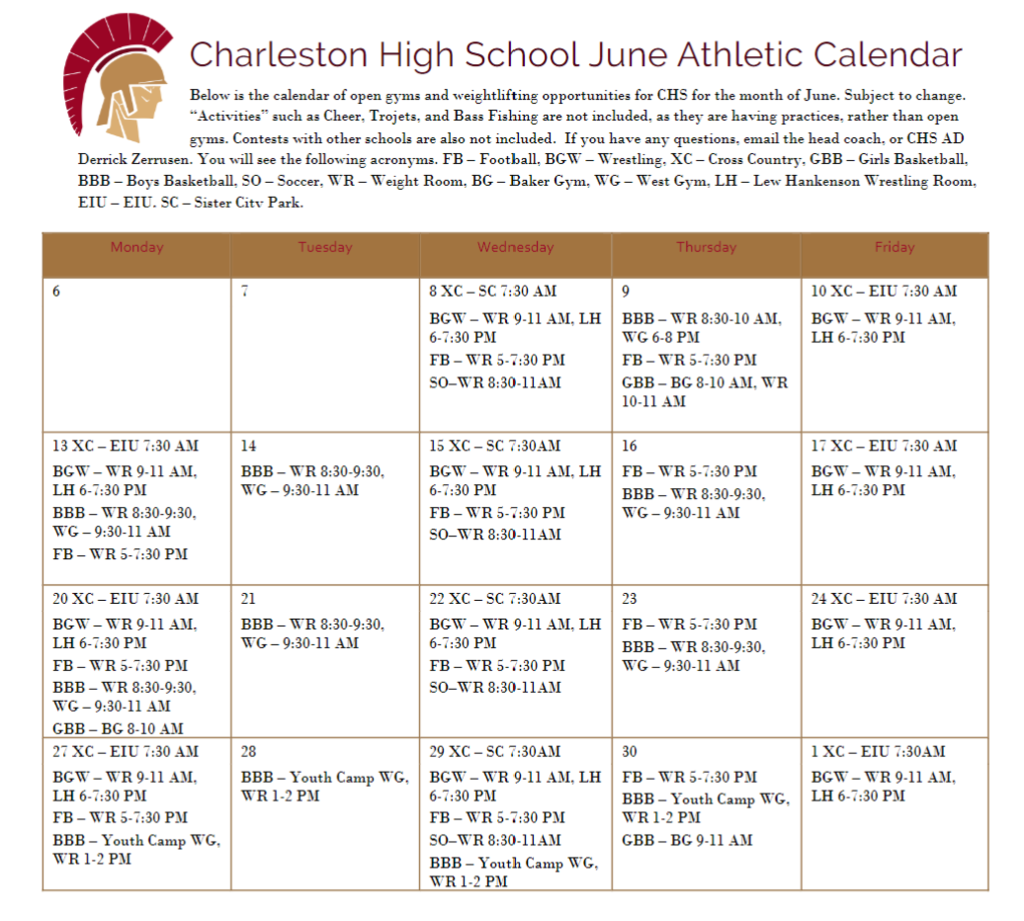 CHS Color Guard Info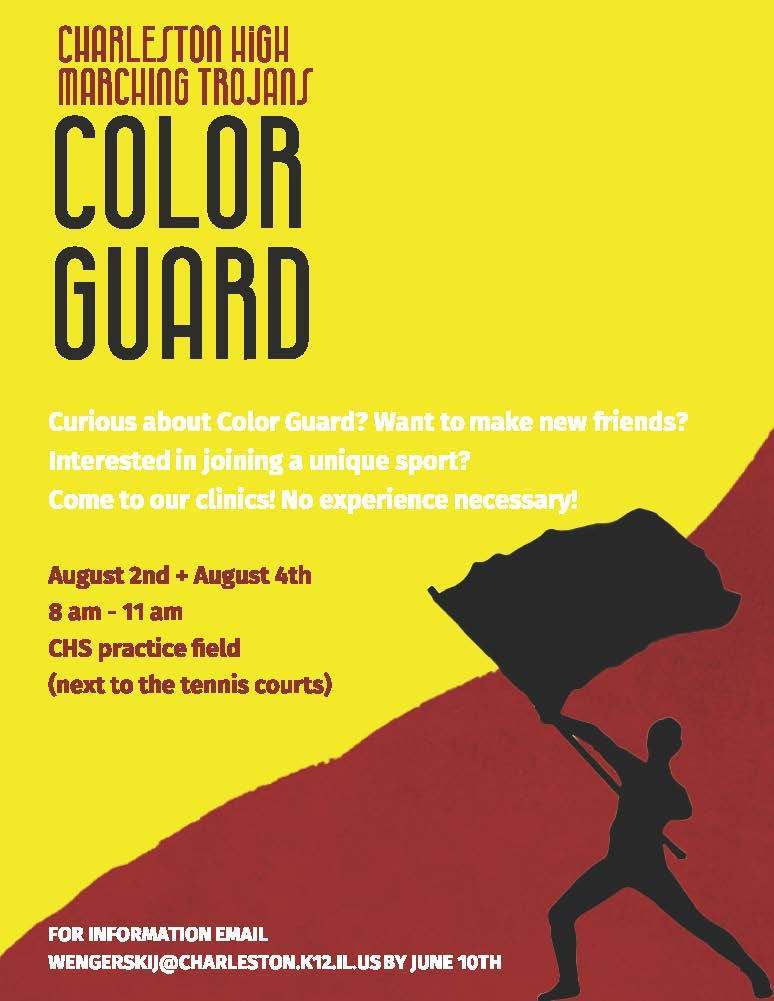 Come see us at the CHS Cheer Car Wash June 17th and 18th from 10:30 a.m. to 5:30 p.m.!
Come see us at the CHS Cheer Car Wash June 17th and 18th from 10:30 a.m. to 5:30 p.m.!
Due to weather possibilities, today's #CHSCUSD1 Baseball Regional game will be played at Effingham's Evergreen Park.
The Charleston Boys Basketball Youth Basketball Camp is coming up! Click the link to download the form at the link below and return to the CHS Office.
https://5il.co/1b4nf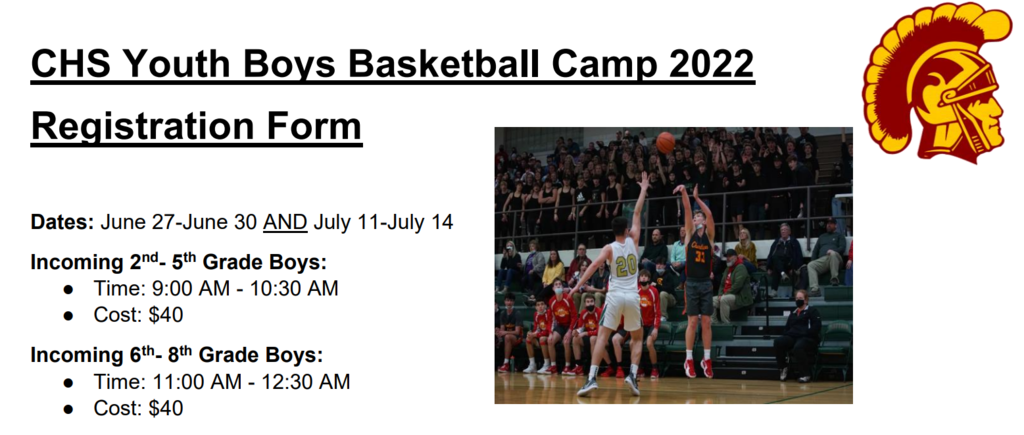 Congratulations to #CHSCUSD1 Track & Field Athletes Makenna McBride, Zac Stout, Alex Stout, and Wyatt Strader on advancing to state! Makenna will compete in the state finals tomorrow at 4:05, while the boys will see O'Brien Stadium next Friday!