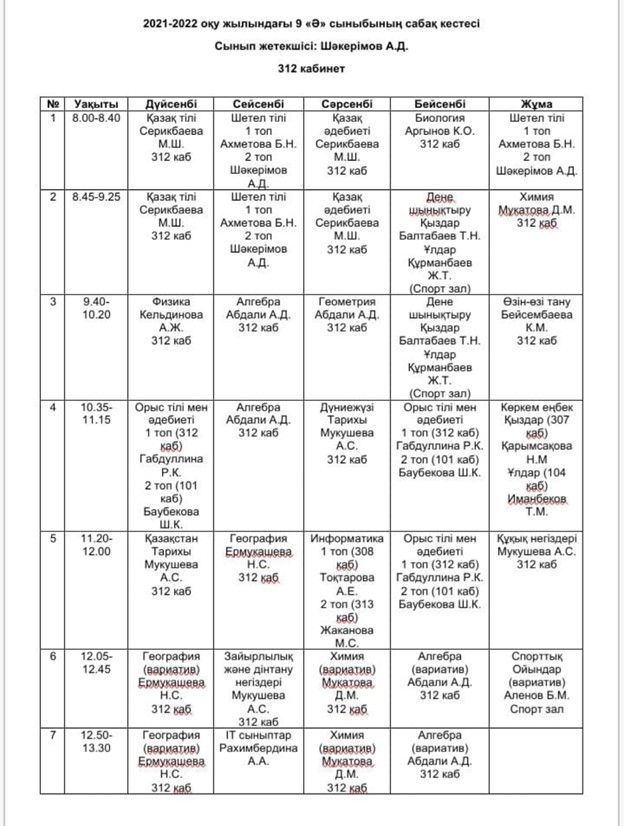 The school system in Kazakhstan
The school education system is different everywhere. For example, U.S. private schools have uniforms, some don't. For Kazakhstan schools, the dress code is pretty much the same at all schools with some exceptions as. Students are required to have black pants or skirts and white shirts. They also have to have different clothes for physical education. Schools have two shifts. Some grades go to school in the morning from 8 am to 2 pm, and the others go from 2 pm to 7 pm other grades go to school. All students study in the same building but at different times. For example, when I was in 1st and 2nd grades, the school day was 8am – 12pm. Then I moved and at my new school elementary students attend from 2pm – 7pm. Last year my school year was 8am – 1:30pm. Students usually have from 18 to 20 subjects. The subjects change every day and that way they all can fit in the schedule. They can't choose their classes and they are required to take all the classes. Students with the same classmates for each class period until the graduation. Students don't have lockers, so they carry their books. In general, schools are focused on science and math more than in music and art. Usually, the school year ends on May 25 and starts on September 1. Like in the U.S., Students have fall break, winter and spring break. Schools don't get cancelled because of the snow in the winter because it might snow every day in Kazakhstan. Schools can get canceled if the temperature is below -9.4 Fahrenheit for grades 1-4 in rural schools and -13 for urban areas; grades 5-9 in rural schools cancel at a temperature of -23 and for urban -16.6. For juniors and seniors it is -22 and -25.6 and below. Most of the schools have 11 years of education. While SAT is required to get into the U.S. universities, Ulttyk Biringay Testileu (National Unifies Testing) is a test you have to complete to get into Kazakhstan universities.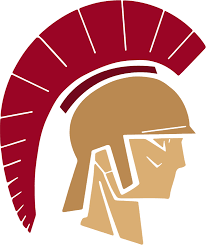 Charleston High School Clubs Survey
Students were asked about the clubs they wish to have at CHS. The purpose of the survey was to determine students' interests and, according to that information, find out the way to support their interests by providing new clubs. The most desired club was book club. 20% of all participants said that they want a book club where they could discuss books they read and share their experience. I talked to Mrs. Runyon, our librarian, and she said, "It's certainly something I'd be willing to do but it would need to wait until next school year." Another 20% said that they wish CHS had chess club. CHS used to have chess team, but the sponsor was a community member and it ended with the covid shut down. Currently, there is always a crowd of students playing chess in the library during lunch. Maybe it's time to make it more official. The third most requested club by 12.5% of students is connected with food: baking club, cooking club, or food critic club, where students could try food and share their thoughts about it. Other clubs mentioned were crafting club, foreign language club, study group. Each one of these clubs had one vote: music improvisation, cat club, business club, sign language club, debate club, calligraphy club, song writers club, politics club, sports watching club, UNO club, FCS club, badminton club, fencing club.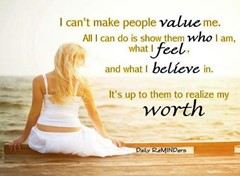 Every Person is a Person of Worth Day
Every year, March 24th is National Every Person is A Person of Worth Day. The day was established by Dr. Mary Jo Podgurski. Dr. Podgurski is the founder of the Academy for Adolescent Health Inc., and she created this day to acknowledge the worth of every person, and to offer a possibility of hope, empowerment, and confidence.
Dr. Podgurski encourages everyone to recognize and celebrate what role they play in life. She also encourages parents to empower their children and tell them affirmations, and their children could pass it on to others. Self-worth is the internal sense of being good enough and worthy of love and belonging from others. Having a healthy view of yourself can contribute to your work, relationships, school, motivation, what choices you make in life, and your overall well-being. Realizing your worth can improve your life in so many ways.
Everyone in the world has at least something they are insecure about. It is impossible to achieve full confidence in life, but here are some ways you can start to accept yourself. Recognizing what you're good at is a big step in creating self-esteem. When you finally congratulate yourself for all that you do and can do, it feels good. Being kind to yourself is the most important thing a person can do. Next time you mess up on something or you just feel like criticizing yourself, try to be gentler. Everybody makes mistakes in life, and you wouldn't be that angry at anyone else if they did that. Recognizing what causes your low self-esteem is also important. Finding what the root is and trying to improve it can help long-term. School or work, social media, or exhausting relationships can cause a lot of confidence issues. Surrounding yourself around people who make you feel good about yourself is essential in life.
Self-esteem is the most important thing to have in life, but also one of the hardest. Just know that all of you are worthy of love and acceptance and happiness, no matter how hard it can be to believe that. More importantly, March 24th is not the only day to realize your worth. Try today to improve your self-confidence or help someone else to feel hopeful and empowered.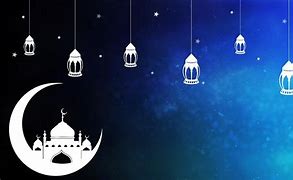 Ramadan
Ramadan is the ninth month of the Islamic calendar. Muslims all over the world use this time to fast, pray, reflect, and focus on community. Ramadan last from March 22nd to April 20th this year but it varies each year according to the Islamic calendar. Fasting is one of the five fundamental principles of Islam. Each day during Ramadan, Muslims do not eat or drink from dawn to sunset. They are also supposed to avoid impure thoughts and bad behavior. Fasting can last up to 11 to 16 hours a day. Muslims break their daily fasts by sharing meals with family and friends, and the end of Ramadan is celebrated with a three-day festival known as Eid al-Fitr, one of Islam's major holidays. They can break their fasts at sundown. Muslims will also avoid negative acts during Ramadan. Fasting is one of the five pillars of Islam, so all Muslims who have reached puberty are expected to fast. There are some exceptions, however, such as women who are menstruating or pregnant and those suffering from illness. During Ramadan, Muslims are encouraged to pray at least five times a day and read the Qur'an. The Qur'an or Koran is the Holy book for Muslims. Along with fasting and praying, Muslims must also abstain from bad habits and sins such as smoking, swearing, arguing, fighting and/or being disrespectful.
Some ways to acknowledge those who observe Ramadan, in school or even outside of school, is to be mindful to their beliefs. Don't make them do something that goes against their religion. If they are not comfortable being as active in P.E. or other classes, be respectful. If they want or need you could let them go to a quiet place to pray or reflect. If you are not someone who participates in Ramadan; be respectful, don't make a big deal about it, and don't make them feel outcasted, excluded or different. We are all people, and we are entitled to our own beliefs, no one should be treated differently.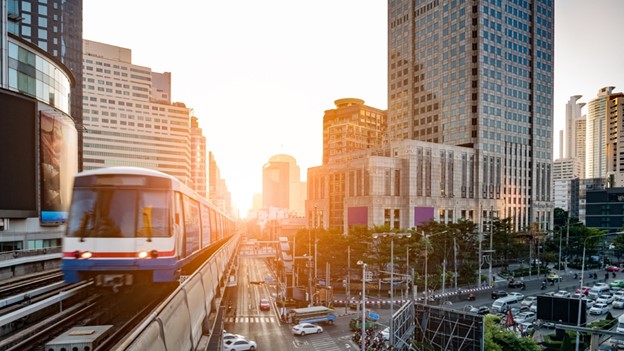 Rural and city areas
I'm used to living in a large city with 300000 people in Kazakhstan. When I came to the U.S. as an exchange student, I was placed in a village with barely 600 people. There was nothing but Dollar General. Then, I was moved to Charleston, and I would like to tell about differences between city and rural areas. First, you know everybody in your town. I've seen my teachers in Walmart even if I don't go there every day. However, I don't remember if I have ever seen my teachers in the store in Kazakhstan. Second, I really miss public transportation. In my city I could go anywhere and I didn't have to have a car for it. Third, in large cities everyone always hurries somewhere, but in rural areas people are more relaxed. Also, the air is fresher because Charleston doesn't produce lots of polluion as my city Semey does.
I asked Tun, an exchange student from Thailand, about her city. She lives in Bangkok, which is a city with over 10 million people! What are the differences between Charleston and Bangkok? She said "My city is absolutely much bigger and denser than Charleston because it is a capital city. We have many convenience stores to shop at. We also have a public transportation like bus, motorcycle, skytrain and subway. What would you like to have in Charleston? She said "I would like to have public transportation here. Because I can go somewhere in town much more easier, and I don't have to ask someone to give me a ride, too." Do you like city or rural areas better? She said: "I really like peaceful and quiet, so, I prefer rural areas more. And from my experience living in the city, it's good to have many facilities around, but there is way too much to think about: timing, traffic, pollution, etc."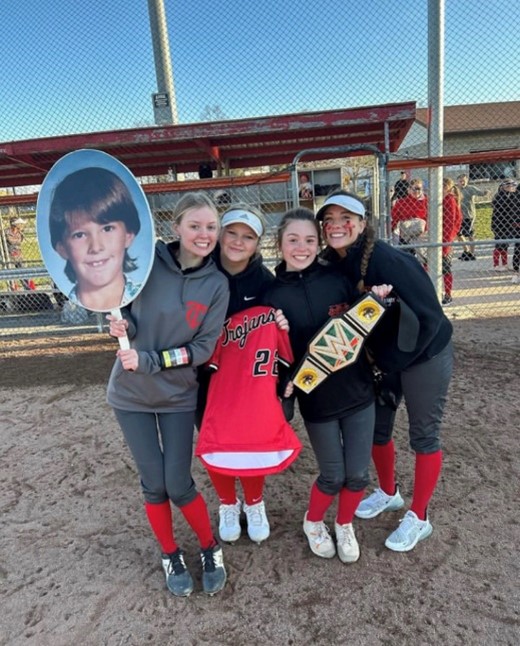 First CHS Softball Game
By: Avery Beals
Charleston High School Softball held their first game at home on Monday, March 20th, against Villa Grove High School. The game was rescheduled from a few days before. They were supposed to play Villa Grove in a tournament on Saturday, March 18th, but it got canceled due to cold weather. The game got off to a slow start, still tied at 0 after the first inning. But it didn't take long for the CHS girls to pull ahead. They held Villa Grove at 0 and scored 6 in the second inning. The inning was highlighted by a 2-out grand slam from senior Kailyn Wilson. They had another big inning in the third, scoring 9 and allowing 0. Senior Karah Moore pitched the complete game allowing 1 hit and striking out 4. The game came to a close in the fourth inning with a final score of 17-2 and a Trojan victory to start off the season. Karah Moore said, "It has been fun. I love playing with all of the girls and our energy was overwhelming on Monday. I hope for the team that we can continue to build off of that performance."
CHS has a strong softball team this year. After a disappointing post-season last year, the girls are working hard to come back better than ever. The first game was a good opportunity for the team to get an idea of what to expect this season. Kailyn Wilson said, "The energy has felt really good being back on the field. From cheering and being loud in the dugout to having good at bats." The main focus of the team seems to be having good energy and playing together as a team. Moore explained, "I want to focus this season on encouraging the team to have energy every game. Last year we had issues where we would have zero energy and it would lead to us playing badly. I hope this year we can minimize the amount of those days." The girls know that in order to be successful they have to be good teammates. The team makes an effort to play as more than just a group of individual athletes and it definitely shows through in their performance. Wilson said, "My ultimate goal for the team is that we focus on being a family. Things will get rough, and we will have our bad days, but family pick each other back up."
Nauryz – one of the oldest holidays on earth by Aya Kaliyeva (March 20, 2023)
Nauryz is an important holiday for Kazakhs, which marks the beginning of a new year. Even if we celebrate New Year, Nauryz is something really special for us. It is celebrated several days starting from 21st of March, the day of the spring equinox. My dad and I are used to go the square on 22nd of March. Our last time on Nauryz was really interesting. When we cane t the square, we saw many food courts. There were all sorts of things: barbeque, baursak (tastes like a donut with no glaze), kymyz which is basically a horse milk and Nauryz kozhe. Nauryz kozhe is a traditional dish. Nauryz kozhe is a Kazakh drink of milk, horse meat, salt, kashk and grains. On Nauryz, Kazakh start the new year with this drink for good luck because it is considered a symbol of wealth and richness in the coming year. Then, we went to a concert, where people in national costum danced and sang. My dad and I love watching Kazakh games like lifting an alive lamb. The lamb is awarded to the one who lifts it higher than the others. Then we went to the food court and waited to get food for a long time since there were so many people. Nauryz is one of the holidays I really enjoy. Nauryz means 'new day', it is celebrated in the Great Steppes from ancient times. Nauryz symbolizes goodness and wealth, happiness and love and a great friendship day, since this holiday is common for many nations. During Nauryz celebrations, past offences are forgiven and forgotten and everybody makes a wish to leave all badness behind and bring renewal in the New Year. I love celebrating Nauryz and can't wait to go to the square next year!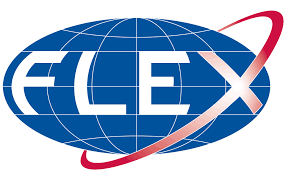 Future Leaders Exchange Program by Aya Kaliyeva (March 20, 2023)
Future Leaders Exchange is a scholarship student exchange program administered by the U.S. Department of State through funding from the Freedom Support Act. It's for short called FLEX. FLEX is a highly competitive, merit-based scholarship program funded by the U.S. Department of State that operates in Armenia, Azerbaijan, the Czech Republic, Estonia, Georgia, Greece, Hungary, Kazakhstan, Kyrgyzstan, Latvia, Lithuania, Moldova, Mongolia, Montenegro, Poland, Romania, Serbia, Slovakia, Tajikistan, Turkmenistan, Ukraine, and Uzbekistan. Over 35,000 students compete annually in multiple rounds of testing to earn a FLEX scholarship, which provides for them to spend an academic year in the United States living with a volunteer host family and attending a U.S. high school. This year, the program started sending students from the U.S. to Kazakhstan, Georgia and Poland. Every U.S. citizen age 15 to 18 can apply to the program for free. If you get into the program, you will have a chance to go any of those countries absolutely for free and spend a year in High School. When I applied to the program on September 2021, I was 14. I completed the first and second round, where I had to write three essays and did my English test. Then, I waited for the results until December. Coordinators from FLEX called me and said that I was a semi-finalist. The most complicated part started after that. In the third round I was interviewed by American Council staff, wrote three essays in 40 minutes, and my mom and I dealt with all the documents. Then, I waited until April. April 13th , 2022, I received a call, and they told me that I am a finalist. We went to a parents conference in our capital city and the American Council answered the questions we had. In July I had my pre-department orientation, and in August I flew to the U.S. I am so thankful for all the things that program gave me. I highly recommend all of you to go abroad because it an amazing thing to do. If you have an interest in that but think that it takes lots of money, you should try to apply for FLEX scholarship. More information is available at discoverflex.org.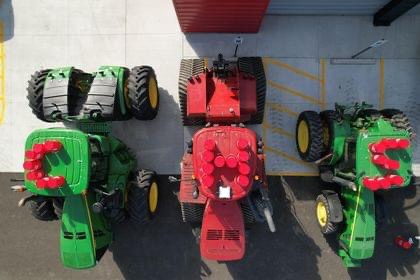 2023 National FFA Week
By: LeeAnn Parker
2023 National FFA Week was Saturday, February 18th, to Friday, February 25th. National FFA Week is an annual holiday celebrated all around the nation. The week-long holiday celebrates agriculture and the impact the FFA has on members' everyday lives. The FFA Board of Trustees decided to create National FFA Week in July of 1947. It runs from Saturday to Sunday in the month of February, on the week of President George Washington's birthday, on February 22nd, 1732.
Charleston, Illinois FFA members came up with daily themes to celebrate throughout the week. School was not in attendance on Monday, but after that they held: Dress Like a Teacher Tuesday, Blue and Gold Wednesday, America Wear and Anything but a Backpack Thursday, and Dress Like a Farmer plus Bring a Tractor to School Friday. During FFA Week, plenty of students got involved in the activities.
Multiple people participated dressing up as their favorite teacher. Including FFA Officer, Vice President Parker Pounds dressed up as our FFA Advisor Mr. Oakley. On Tuesday, not only did students dress like a teacher, but the FFA also held a lunch for the teachers. Multiple teachers stopped by the teachers' lounge during their lunch period to eat some food prepared by the FFA Officers and Greenhand Officers. The teachers' lunch was potluck themed, with meals including volcano dip, meatballs, chips and salsa, pulled pork/BBQ, chicken dip, veggie trays, muffins, and sweet tea.
On Wednesday, for Blue and Gold wear, most students wore their Charleston FFA shirts and hoodies. Others wore blue or yellow shirts. At the end of the night, Charleston FFA held a dodgeball tournament in Baker Gym. The tournament was held at six o'clock in the in the evening with a large group of students who created teams for a double elimination tournament. The games ended around seven-thirty at night.
On Thursday, for America Wear and Anything but a Backpack, some people wore red, white, and blue or American Flag t-shirts. Others participated in not bringing a backpack to class by carrying their school supplies with out of the ordinary objects. One student, Preston Pollard, brought a 5-gallon bucket to carry his supplies.
On Friday, during Dress Like a Farmer and Bring a Tractor to School, several students brought their tractors to the Trojan A&M center parking lot. These students then drove their tractors in a parade around town past all the elementary school buildings. Lots of people around town came out to support the FFA Members.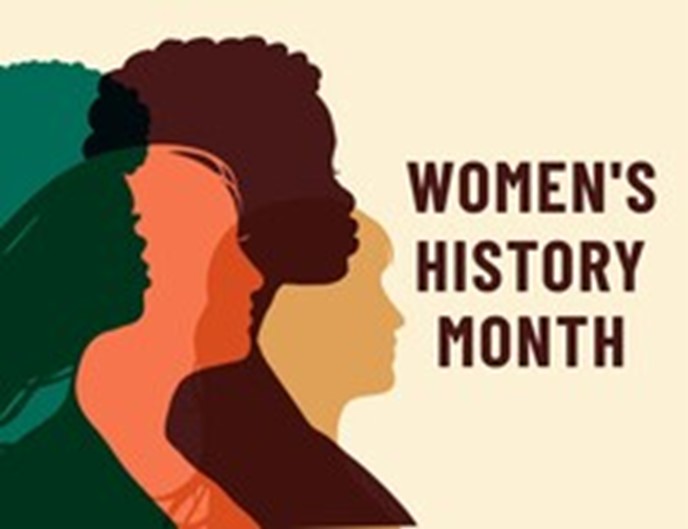 Women's History Month
By: Kaitlyn Gill
This month is March, and that means we should be celebrating Women's History Month! Women's History Month is a celebration of women's contributions to history and our nation. Since March 1987 our country has observed Women's History month annually.
Women from our country and all over the world have achieved countless accomplishments that have impacted our history. Specifically, women from Illinois have made an impact. One example is Illinois' current senator, Tammy Duckworth. When Duckworth's helicopter was attacked while she was serving in Iraq, she lost both of her legs. In 2006, she was appointed head of the Illinois Department of Veterans' Affairs. She was appointed assistant secretary of Veteran's Affairs by Barack Obama three years later. She was voted to serve in Congress in 2012 and four years later was chosen to serve as a senator, becoming the first woman with a disability and the second Asian American woman to serve in the Senate.
Another accomplished woman who was originally from Illinois was Jane Addams. American peace activist and founder of the settlement house movement, Jane Addams was one of the most notable of the first generation of college-educated women from Illinois. She chose a lifetime of service to the underprivileged and social reform over the 'typical' life meant for a woman to live. In 1889, Addams co-founded and moved into the Hull-House, which remained her residence for the rest of her life. Hull House was a settlement house, a place where educated women could share their knowledge and skills with immigrants and residents from the surrounding working-class communities.
One more influential women from Illinois was Betty Friedan, a journalist, activist, and co-founder of the National Organization for Women. Friedan was a pioneer in the 1960s and 1970s women's rights movement. Her best-selling book from 1963, The Feminine Mystique, helped mobilize a large public movement for gender equality by giving voice to the concerns of millions of American women frustrated by restrictive gender roles.
This March, remember the women who have helped to write our history. And be sure to thank the women who are influential in your own life.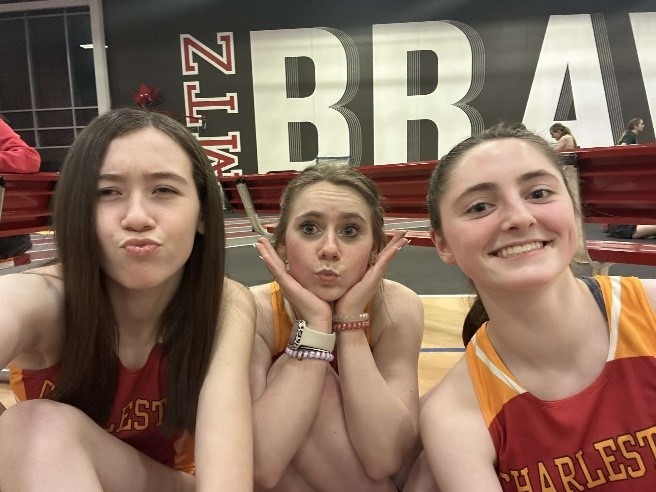 First Girls' Track Meets
By: Avery Beals
Spring sports have started at Charleston High School and girls' track is taking the lead. The team attended their first two meets on Wednesday, March 1st, and Friday, March 3rd.
The March 1st meet was held indoors at Mt. Zion. Coach Chris Hawk said, "The girls were a huge mix of excitement and nerves going into our first meet!" The team started the season off strong with several personal records. Junior Olivia Conn took first place in the long jump with a jump of 5 meters (over 16 feet). Freshman Sydney Livingston took second place in the high jump with a jump of 1.45 meters (about 4 feet 9 inches). Coach Hawk said, "Our underclassmen are proving themselves to be huge additions to our team so far, with 4 of our 5 athletes scoring points so far being freshmen." CHS took 9th place out of 16 teams at Mt. Zion, scoring 15 points.
Friday's meet was held at EIU on their indoor track. It was a huge meet with 52 teams competing. Hawk said, "The atmosphere was a little more intense at EIU for the second meet. The nerves were much better, though, with mostly our more experienced girls competing as well." Charleston took 32nd place with 3 points. This meet was a different level of competition with only top athletes competing for each team. It was an intimidating scene for the CHS girls, but they handled it well.
The team will be back in Mt. Zion on Saturday, March 11th. This will be the unofficial indoor Apollo Conference meet. Thirteen teams are scheduled to compete. These first several meets are mostly experimental. The athletes are still falling into place and preparing for a successful season ahead. Coach Hawk said, "We are looking forward to continuing to try out new combinations in our relays and starting to work on improving our performances." With a long season to come, the CHS girls are working hard and excited for the rest of the year.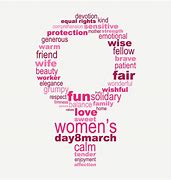 International Women's Day
By: Gracie Cowman
March 8th is International Women's Day. This day is set aside to appreciate women all around the world, and to celebrate equality in all forms for women. That can be fighting for their rights, reinforcing key commitments, and about celebrating success and achievement. It was actually started by the Socialist Party in the United States in 1909 and was observed in New York, but it wasn't until Clara Zetkin, a German feminist, pushed for it to be a holiday in 1910 that it really took off across Europe. It was celebrated in Germany, Austria, and Switzerland in 1911, and became an important day for pacifist protests during World War I.
Here are some women who made an impact trying to inch towards women equality: Sojourner Truth who fought for gender and racial equality; Susan B. Anthony who was a powerful social activist; Simone de Beauvoir who opened the way for modern feminism; and Audre Lorde who was a revolutionary poet and feminist. These wonderful, brave, and powerful women, and many others, should be recognized and appreciated. It took a lot to get where we are now, and it was not easy.
One way to celebrate International Women's Day is to donate and fundraise to female- focused charities such as Girl Scouts & The World Association of Girl Guides, Catalyst, Dress for Success, Womenkind Worldwide, and so many more.
A lot of this information can be found at this website, you can also click on it to learn more! https://www.internationalwomensday.com/About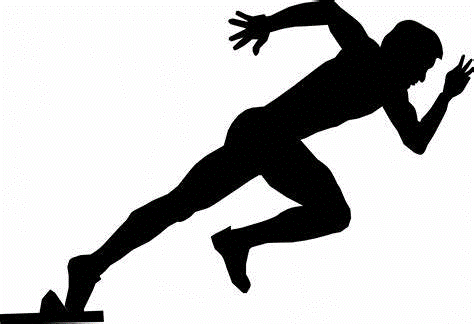 Boys' Track and Field
By: Hayden Bradford
Boy's Track and Field officially started with the first meet of the year taking place last Saturday on 3/4/22. The first meet was held indoors at the EIU indoor track. The team was very excited to come out and compete but there were also a lot of nerves with everyone. Multiple relays and runners placed first in their respective events. This was a good beginning to the year and to show everyone where they started. When freshman Tyler Oakley was asked how he felt about his first high school meet he said, "I feel like it got all the nerves out and it showed me where I'm at, so next meet it can go out and compete and not have the nerves or first-time jitters in the way, I can just focus on running my race."
Practice has also been in full swing at the track every day after school with the team working hard every day to get better. The next track meet is on Saturday 3/11/22. With everyone having run in a meet already this year most of the nerves of competing for the first time in the year will be gone. Everyone is much less nervous about it and more excited to compete. The team is very dedicated and wants to work hard, which will make for a much better team. Along with coach Koebele who pushes all the athletes to be the absolute best they can be, the track team has a bright season ahead of them.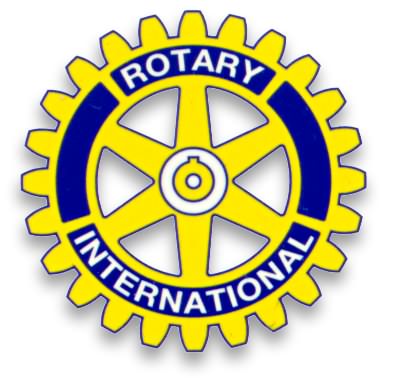 Experiences of an Exchange Student
By: Kaitlyn Gill
Tunchanok Sonthisawat is an exchange student this year at Charleston High School. She is originally from Thailand and is presently a senior. She arrived here last August and will be staying until June. Back at home, Tun attends high school as a regular student, although she states she doesn't like her high school too much. Tun became an exchange student because she "wants to explore new things. I want to learn to adapt and become more flexible." She also wanted to be an exchange student because there are more opportunities here in America.
Tun's high school in Thailand is very different from Charleston High School. Students don't change rooms in between classes, she attends an all-girls school, and she says there are a lot more tests there. Her school in Thailand does not allow students to choose their own classes, and they don't have extra curriculars such as choir or band. The thing that she likes best about Charleston High School is the friends. Tun states that everyone is America is so friendly. While here, random people come up and start talking to you, which is not considered the norm in other countries. People are more reserved in Thailand. Tun considers the hardest thing about being an exchange student to be the language barrier. Tun has been studying English for a very long time now, almost nine years, so she speaks very well. However, in her school they study English from textbooks, so it is difficult to get hands-on experience speaking with a native speaker.
When Tun arrives back home, the first thing she'll do is eat Thai food. She thinks that American food is rather salty and dislikes the big portions. She mostly misses her friends and the weather in Thailand. It doesn't snow in Thailand, so cold weather is relatively new to her. Tun's advice to someone who is considering being an exchange student is to focus on the experience of being an exchange student and to not miss home too much.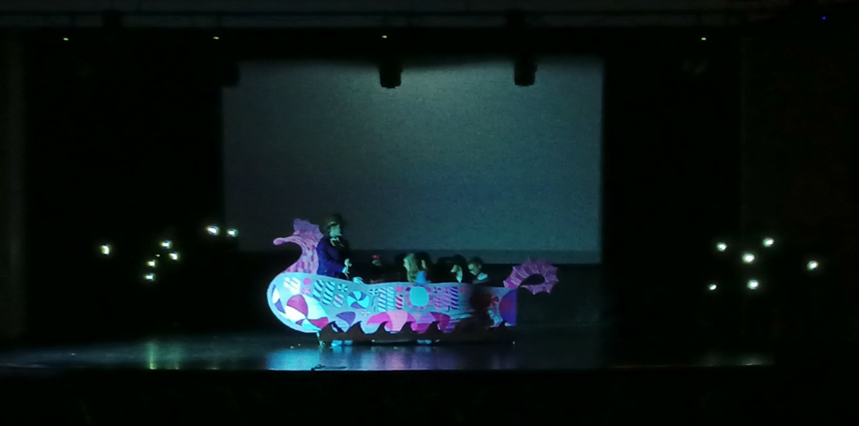 CMS Performs Willy Wonka Jr.!
By: Allison Gonzalez
This year, Charleston Middle School performed Willy Wonka Jr. The show times for this musical were Friday, March 3rd, and Saturday, March 4th at 7:00pm in the CHS auditorium. However, due to the storm on Friday, the show was pushed back to Sunday, March 5th, at 2:00 pm. The director of this musical was Mr. Michael Mellott, and the Artistic Director, Mr. Mellott's "partner in crime," Mrs. Jessica Rodriguez who helped with costumes, sets, and much more. The musical's choreographer was Mandy White, the set designer was Darbie Thompson, and there were many crew members such as stage manager Kenna Campbell, who helped make sets and move things around for different scenes. Students from CHS's Theatre Technology course also helped with lighting, sound, and backstage.
The musical was very enjoyable and amusing all throughout. The sets were very well-made, and the cast members were incredibly talented. The Oompa-Loompas were hilarious and there were many funny scenes throughout the show. I could tell how much hard work was put into this show, and how much effort and dedication these students put into this production. Emsley White, an 8th grader at CMS who played Ms. Willy Wonka had this to say about the show: "I loved playing Willy. It is an experience I will never forget, and I really got to show off my personality here and there. It was also a very new experience getting to play a crazy, chocolate-loving person. I now understand why all the 8th graders cried last year because our musical family was the joy in my life every day."
The cast of Willy Wonka Jr. consisted of Emsley White as Willy Wonka; Jack Sharp as Charlie Bucket; Noah Northrop as Grandpa Joe; Owen Davis and Marlie Ward as Augustus Gloop and Mrs. Gloop; Ellie Shaw and Sam Bates as Veruca Salt and Mr. Salt; Madi Entrican and Shelbie Pollard as Violet Beauregarde and Mrs. Beauregarde; and Eli Heise and Sabrina White as Mike Teavee and Mrs. Teavee. The Oompa-Loompas were played by Lizzie Snyder, Faith Ogle, Lauren Wahls, Jacky McKibben, Maliyah Harrison, Brynn Symonds, Brant Denson, Callie Lawrence, Riley Lester, Ember Addams, and Candice McNutt.
The musical season is always the best time of year, and if you didn't go to see this musical, be sure to see the next one! CHS's production of Cinderella will be shown in April, and the next CMS production in 2024!
International Concert
By: Ayazhan Kaliyeva
On February 23, 2023, an international concert took place in Swickard Auditorium. There were performances by Concert Choir, Advanced Chorus, international students, and Band students. "The Star-Spangled Banner", "Spanish Dance No. 5: Andaluza, "Shalom: Two Hebrew Folk Songs", and "Neapolitan Folk Song" were four compositions done by band students. All four of them were excellent, and John Wengerski, the director of bands, and the students did a fantastic job! Following that, international students showcased their nations. I, Ayazhan Kaliyeva, and Tunchanok Sonthisawat, an exchange student from Thailand, spoke about our experiences. Afterwards, Michael Heise, a host father, and Ambrie Zanton, CHS exchange student to Thailand in 2023–2024, discussed their perspectives on exchanging and hosting. German song "Ein Hen Lein Weiss" was performed by Concert Choir as its opening number. "Shoshone Love" was the next beautiful song they sung. Concert Choir girls then gave a performance of the lovely song "Ngam sang Duan," which Tunchanok Sonthisawat, a Thai exchange student, had taught them. When I asked her how she felt about the concert, Tun responded, " I feel so glad that I have a chance to talk about my experience and to encourage people to get out from their comfort zone." I asked Elliot Bennett, a concert choir student, about his thoughts about the international concert "It felt pretty cool learning about different pronunciation and grammar." As a foreign exchange student from Kazakhstan, I presented Abai Kunanbaiyev – a Kazakh poet and composer and then sang a graceful song called "Erkem ai" which is about a love from a parent to a child. Combined Bass Ensemble sang a song called "Son de Camaguey" and did an amazing job! After that Advanced Chorus students did "The Kerry Dance" and "J'entends le moulin" with a guest pianist Dr. Victor Cayres from Eastern Illinois University and gave a tremendous performance! I asked the opinion of an Advanced chorus student: "I really liked Concert Choir, and your performance was my favorite," said Andrew Pearson. There were so many people in the concert and I think they all enjoyed it. Every single of those students and everyone who participated in creating this concert an incredible job!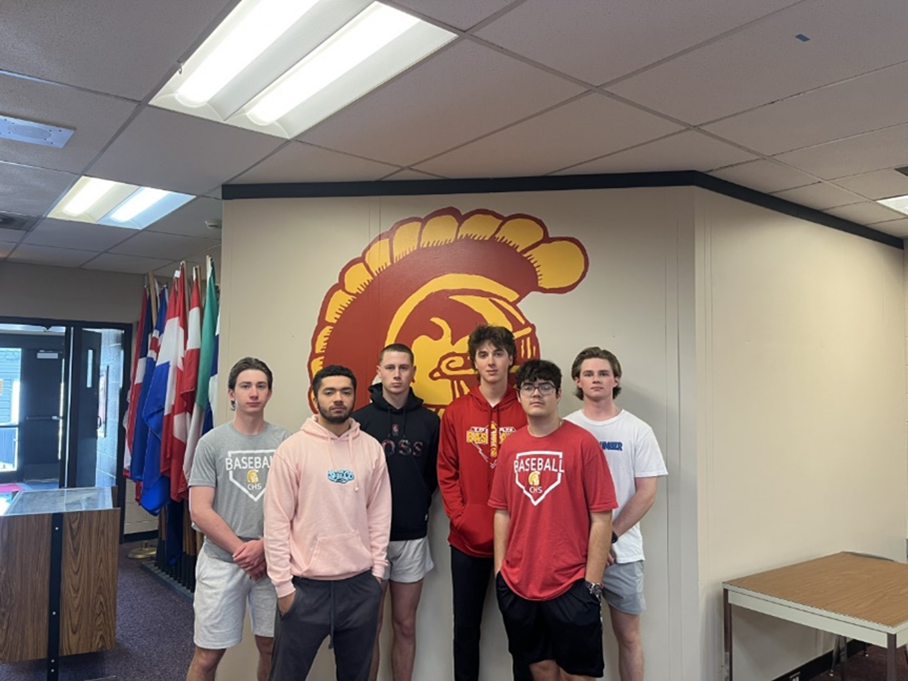 Boys' Baseball Pre-Season 2023
By: Blake Moore
Boys' baseball is right around the corner and players are getting ready. The team started open gyms at the end of January and went through February. They had tryouts February 27th and 28th. Senior, Jacob Morrisey is a catcher for CHS varsity boys' baseball. Jacob said, "The best part of playing baseball at CHS is getting to win games and play ball with my friends." Some struggle Jacob faced in his high school baseball career was in his junior year he tore his UCL and had to recover from his injury. He knew that he wanted to play baseball at CHS after developing his love of the game. Playing in front of his community means a lot to him, especially for a team that has such a winning and deep tradition in baseball. Jacob has been playing baseball since he was 4- years old when he played T-ball. The JV and V boys will match up against our Mattoon rivals, on Saturday, April 1, 2023 in Mattoon. Another senior, Josh Sipes pitches and plays second base. Josh's favorite part about playing baseball at CHS is getting to play sports with his closest friends every day. The toughest thing Josh has delt with has been the mental side of things on the field, "The toughest part of baseball is the mental side of the game. Baseball is a sport where even the greatest professionals fail more than they succeed when hitting. Succeeding four out of ten times will put you in the hall of fame. It's important to not get caught up in all the stats and keep a good mental approach each and every game". Josh knows a lot about the game and how to have a good mindset about all of it just like Jacob. Both these young men play the game for the love of the game and because they enjoy it and enjoy playing with passion and the other senior players are William Applegate Eoin Dahllce, James Hess and Alec Sellers. Varsity has 30 games scheduled with first game on Friday March 17th at Westville high school and the first home game on Friday March 24th against Newton. JV has 27 games with the first being on March 20th at Champaign central and the first home game on Thursday March 23rd against Robinson, 2023 JV Both teams have a very good group this year.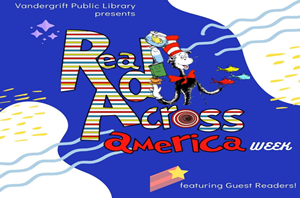 National Read Across America Week
National Read Across America Week starts on March 2nd and ends on March 6th. It starts on March 2nd for Dr. Seuss's birthday, and it is all about inspiring and encouraging children to read books. It is estimated that 45 million people in the U.S. cannot read above a 5th grade level according to Literacy Project Foundation – Believe – Dream – Soar. If you read just one book a day to your child, they will have read 1825 books by their 5th birthday. Read Across America week is trying to help with that issue by showing kids that reading is fun.
The entire month of March is actually dedicated to reading. The National Education Association (NEA) works to encourage people to read and show us the benefits of reading, especially in children and young adults. The NEA started Read Across America in 1998 as an all-year program to spread excitement about reading.
Reading benefits us in many ways according to Benefits of Reading Books: For Your Physical and Mental Health (healthline.com) Reading literally changes our brains by creating stronger complex networks in our brains. It helps us with our ability to empathize by showing us how to understand the feelings that others experience. It widens our vocabulary, which is very beneficial for writing essays or applications in the future. Reading also is a huge stress reducer. Reading for 30 minutes calms us down as much as doing yoga or watching a funny video would. Reading can also help alleviate depression. Most people with depression may feel lonely or isolated from everyone. Reading can help lessen those feelings and bring your mind somewhere else for a little while. Reading also helps with aging. Research shows that people who engage in mentally stimulating activities were less likely to develop dementia later in life.
Not only does reading have endless benefits, it is also a wonderful way to pass time. Reading might not be for everyone, but it doesn't hurt to maybe open that new book you bought or pick up where you left off on an old story.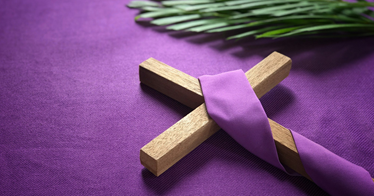 Lent
Lent is a Catholic observance that is about the preparation before Easter. It is to reflect on Jesus Christ and the obstacles in His life before death and resurrection. Lent starts on Ash Wednesday, 6 weeks before Easter Sunday. This year, Lent started on February 22nd, and will end on April 8th. During these six weeks, people will think about themselves as believers and work on being better.
Catholic or Christian believers who are working on their faith will usually either give up a bad habit that they do or fast. They may give up alcohol, sweets, spending money, junk food, swearing, etc. Some believers may not eat meat on Fridays either and usually eat fish instead. They also don't eat meat on Ash Wednesday or Good Friday. This is a form of self-punishment or repentance from sinning. While many people choose to give up bad habits during lent, they may also work on forming good habits to strengthen their relationship with God.
According to Learn Religions - Guide to the Beliefs and Religions of the World, Lent is chosen to be celebrated for 40 days because of the significance of 40 days in the Bible. These mentions of 40 days include the 40 days of the Israelites being in the wilderness and the temptation of Jesus after he spent 40 days fasting out in the wilderness. This also includes the flood where it poured for 40 days and 40 nights, when Moses fasted on the mountain for 40 days before God gave the 10 commandments, when the twelve spies when to explore Canaan for 40 days before Jesus gave Canaan to the Israelis, and when the prophet Elijah traveled for 40 days to the mountain of God in Sinai. Technically, Lent lasts for 46 days, but Sundays are not counted during Lent. Every Sunday is seen as a mini-Easter.
Lent is celebrated differently in Christian religions. For Catholics, Ash Wednesday marks the beginning of Lent and it is known as the Day of Ashes. The priest will mark a worshippers' forehead, making a cross shape with ashes and many people keep it on their forehead for the entire day. In the Great Orthodox religion, preparations begin with the Great Lent. Instead of Ash Wednesday, Clean Monday marks the beginning of the 40 days and it includes Sundays. Clean Monday is a day seen as being cleansed from sins through the Lenten fast. Great Lent for the Greek Orthodox ends on Lazarus Saturday, which occurs eight days before Easter Sunday. Not all Christians observe Lent.
Even if you don't believe in certain religions, it is still nice to learn about them and know how other people live and celebrate their lives through whatever they believe in. Many people might not have known what Lent was about before reading this and I encourage you to learn about other religions.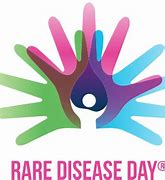 Rare Disease Day
February 28th is a day to recognize those who have a rare disease and to make them feel appreciated and not alone. There are over 7000 rare diseases and each one of those individuals are just as important as you and me. In America any disorder, disease, or illness that affects fewer than 200,000 is considered rare. Some of the people who have one of those rare diseases might feel left out and this day is to make them more included and feel special. Some rare diseases include Goodpasture syndrome, agammaglobulinemia, Schnitzler syndrome, Ewing sarcoma and so many more. These diseases greatly affect the person, their family, and others who they're around. It's a difficult thing to live with but most grow accustomed to it; some have it harder than others but they're all important and have people supporting them while they go through it. One thing to keep in mind if you are encountered with someone with a rare disease is to not treat them differently, be kind, include them, and be considerate. If you have question think before you speak and ask them gently. If you don't want to ask them directly you could ask the parents nicely or get educated by doing some research. If you are the person with the rare disease remember that you are not alone.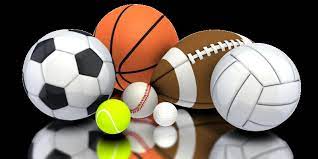 Spring Sports Pre-Season
By: Avery Beals
As February comes to an end, spring sports are getting ready to begin. Charleston High School spring sports include baseball, boys' tennis, girls' soccer, softball, and track. They can hold tryouts or official practices beginning on Monday, February 27th. The coaches have lots of hope for all their upcoming seasons could hold.
Varsity baseball is coached by Daniel Bennett. Bennett says one of their main goals for the season is to win the Apollo Conference. He said, "The conference is loaded with great talent this year, but I think we have the athletes that will help us compete every Saturday." The baseball team finished last season with a record of 17-10. Bennett expects 30-35 athletes this year. His boys have been working hard in the offseason attending open gyms. They have been working heavily on offense as well as getting their pitchers ready for the season. The team is hoping to make a good post season run after getting knocked out in the first round of regionals last year.
Girls' track is coached by Chris Hawk and boys' track by Alexander Koebele. Last year, they had a couple of athletes qualify for state. Since then, the seniors have graduated, and this year's athletes are hungry to see what they can bring to the table. The coaches are hoping to have over 30 athletes this season. They have been working hard in the weight room and running in the halls during the off season. Hawk explained, "I'm hoping that together we can establish a fun environment where we work hard and compete to the best of our abilities. If we can move up in our conference and sectional placing at the end of the year, that will be the icing on top."
Softball had a competitive season last year finishing 25-9 and winning the Apollo conference title with coach Blain Mayhall. There were no seniors on the team last year, so the team is expecting to keep moving forward from there. The girls have been working out since October. Mayhall is expecting 21-24 girls and hopes to compete for another conference title and competitive post season.
Ben Tresslar is the assistant coach for girls' soccer. Head coach Ali Gowin is currently on maternity leave. They finished last season with a record of 5-11-2. Tresslar expects around 25-30 girls this year. He says his athletes have improved a lot during the offseason and he's hoping for a winning record this year. "A lot of our players have been playing other sports as well and have improved a ton as athletes, so we're really excited to see how they progress as we get started with practice next week," Tresslar added.
CHS is looking forward so several successful seasons this spring. Coach Bennett explained, "There are so many athletic and hard-working students in the Charleston School District and I hope students realize the value and the satisfaction of being able to compete for their home town team." Charleston athletics are on the rise and our athletes and coaches can't wait to get started.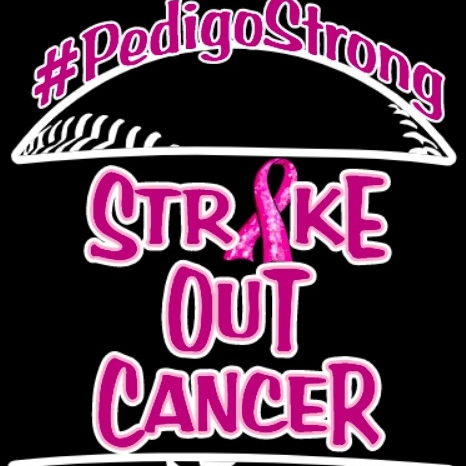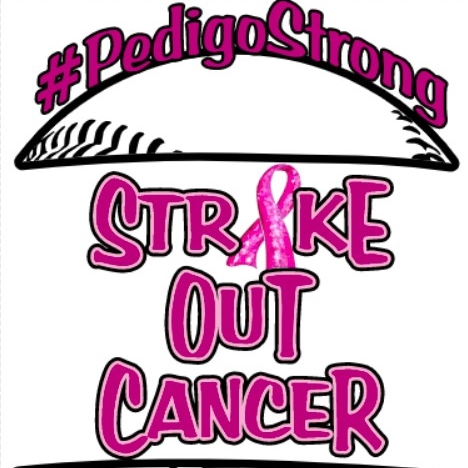 Strike Out Cancer Shirt Pre-Order
By: Avery Beals (2/21/23)
Charleston High School is hosting this year's annual Strike Out Cancer softball game between Mattoon and Charleston. Each year both teams work together selling shirts to raise money for a certain individual to help them with their fight against cancer. This year the teams are supporting the Pedigo family. Mrs. Rhonda Pedigo has worked in the Charleton school district for 21 years as a nurse at Carl Sandburg.
Kailyn Wilson, a Charleston senior softball player, is taking on lots of responsibility with this project. She has had the help of CHS business teacher, Mrs. Snoddy. Kailyn spoke about all the work that goes into a fundraiser like this. She has to make posts, keep track of orders, handle money, help make the shirts, and plan for distribution. Kailyn said, "It's been stressful, but what's helped me is just telling myself that I'm doing it for a good cause and someone who's helped us in a lot of ways and someone who's just an amazing person." Her goal between Charleston and Mattoon is to sell 350 shirts, which would turn a profit of about $3,000 to give to the Pedigo family.
The Charleston pre-order, payment, and donation forms are linked below. Charleston shirts will be black, and Mattoon is white. The deadline to pre-order is March 3rd. Shirts can be picked up at the school, the game, or you can order through a player and ask them to deliver it. Any extra shirts will be available for purchase at the game. All profits will go directly to the Pedigo family. Order one to support this great cause and we hope to see you at the game!
Charleston Order Form: Charleston Strike Out Cancer T-Shirt Pre-Order Form (office.com)
Charleston Payment Link: Charleston - Strike Out Cancer T-Shirt 2023 | CHS Industries (square.site)
Donation Link: Donation - Strike Out Cancer 2023 | CHS Industries (square.site)

CHS Teachers and High school Sports
By: Blake Moore (2/21/23)
Mr. Hanner is a mathematics teacher at CHS he is also the assistant football coach here at CHS. Mr. Hanner played 4 years of high school football and 1 year of high school baseball. Mr. Hanner said he began playing baseball when he was 4 or 5 and he also started playing flag football in the 5th grade "I began playing baseball when I was 4 or 5. I began playing flag football in 5th grade". Mr. Hanner loved football from the get-go. He always thought that football was a sport where all kinds of different athletes can find a place to play. That's what made Mr. Hanner want to play football. Mr. Hanner played football until his senior of high school. Mr. Hanner's Dad was a big part of his football journey. He remembers playing catch with his dad or his dad teaching him to make a layup with his left hand. Mr. Hanner has been helping coaching football since 2003. He still loves the game and trying to help young men reach their potential. He is grateful to give back to the sport that gave him so many memories and so much fun.
Another teacher who played high school sports is Mrs. Warman. Mrs. Warman was in the CHS color guard 1981-1985. She also did baton twirling and loved it. She participated in color guard all four years of high school and really enjoyed it. What drove Mrs. Warman to be in the color guard is that she wanted to be involved in a school event. She loved preforming at football games and band competitions. Mrs. Warman was the Winter and Fall color guard coach but is no longer involved with color guard at this time.
Mrs. Hackett also played sports in high school. She was a cheerleader for all 4 years of high school, she also played basketball and volleyball. As soon as Mrs. Hackett could be involved in school sports, she was on it. Mrs. Hackett stated, "I wanted to play sports because I loved the team loyalty and that I was playing with some of my best friends". Mrs. Hackett loved the team and their chemistry and how they worked together and some of her best friends from high school. Mrs. Hackett was inspired to play sports by her brother and his football and basketball teams. The teams made it all the way to regionals and all the way to state one year. She loved how the town rallied around the team and all the support. Mrs. Hackett's greatest moment was when she got to serve the whole volleyball game and the score ended in a 15-0 deficit. Mrs. Hackett is no longer involved in any of the sports she played in high school.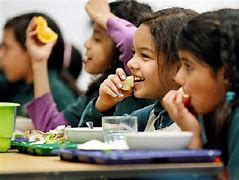 National No One Eats Alone Day
By: Kaitlyn Gill
Every year on the third Friday of February, National No One Eats Alone Day is practiced. This year the holiday falls on February 17th. This day encourages kids to make new friends during lunch and to ensure that nobody has to eat alone. National No One Eats Alone Day was started by the organization Beyond Differences, which was founded by Laura and Ace Smith. Laura and Ace Smith were the parents of Lili Smith, a human rights activist and advocate for children with special needs. Lili had a facial anomaly and physical challenges but impacted the lives of many others before passing away at the young age of 15. After her death her parents founded the organization Beyond Differences, which is a student-led social justice movement that empowers students to advocate for change.
The purpose of this holiday is to include everyone, create a sense of belonging in every child, and reduce social isolation. But, most importantly, this day can demonstrate how wonderful it can be to make someone else's day by sitting and simply interacting with them. There are many negative effects of loneliness and social isolation for both kids and adults. Growing up lonely has serious mental and physical effects, including increased emotional and physical stress, which can lead to high blood pressure and challenges with learning and memory. It also increases the likelihood of depression, cardiovascular disease, and metabolic diseases in adulthood. So, for these many reasons, be sure to make a new friend during lunch this Friday!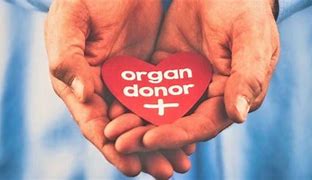 Organ Donor Day
By: Gracie Cowman
On February 14th not only is it Valentine's day but it is also Organ Donor day! Signing up as an organ donor is one very important choice you will eventually have to make if you haven't already. When you turn 16 and you are about to get your driver's license you are asked this question. What will you choose? If you say "yes," some places will put a small, red heart or symbol on your license to indicate you are a donor. Here in Illinois, you will get a small red Illinois state shape on your card. Before you make your decision, talk to your guardians or maybe even your doctor. If you are already signed up, make sure they know. Unfortunately, some people are not able to donate their organs: those who have cancer throughout their body, active cancer in a specific organ, have heart disease, or are HIV positive. If you can donate, it's a wonderful decision. Signing up as a donor does not mean they'll ask you to donate at random times; it's mainly important for after you pass away. However, you may choose to donate an organ to save life while you're alive, such as an organ you can live without, like one of your two kidneys. Even a part of your liver because yours can grow back! Organ donation is so great because its saved so many people's lives. More the 28,000 lives are saved a year due to an organ transplant. Over 107,000 people are still waiting. Sign up and save a life.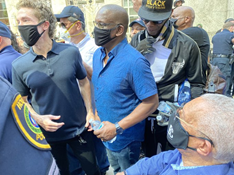 Black History Month
By: Ally Gonzalez
Black History Month was created in 1926 by Carter G. Woodson. Woodson was an American historian, scholar, educator, author, journalist, and the founder of the Association for the Study of African American Life and History (ASALH). Black History Month first began as "Negro History Week." It became a month long in 1976. The month of February was chosen because both Abraham Lincoln and Frederick Douglass's birthdays are in February. There are many Black people who made history in the world. More than we ever learned growing up.
Reverend William "Bill" Lawson is one of them. Rev. Bill Lawson made a huge impact in the Civil Rights Movement. He helped lead the fight to end segregation in Houston, Texas, and organized one of the very first protests against segregated schools. Lawson helped lead local sit-ins and marches to integrate Houston. He has never stopped fighting for equality since the Civil Rights Movement. In 2020, after the murder of George Floyd, Lawson's daughter said he insisted on going to a march in honor of Floyd in June. She said that he felt it was important and he went in person to march despite Covid and the fact that he was 91 at the time. Lawson said, "I believe in bringing people to the table together. Even if we don't all agree, at least we're able to hear one another."
Ovide Duncantell is another Civil Rights activist. Duncantell was a founder of the first MLK Jr. Parade and the Black Heritage Society. He fought for equal rights for years in Houston. He was willing to die for what is right and was a very strong leader. He dedicated his life to protecting the legacy of Martin Luther King Jr. He once chained himself to a tree he planted years ago in honor of MLK Jr. He also worked hard for the renaming of South Park Boulevard to Martin Luther King Boulevard and to have a statue of him created.
Marsha P. Johnson was a self-identified transgender drag queen and played a huge role in the Stonewall Rebellion in 1969. When asked about her gender, she would say the "P" in her middle name stands for "Pay it No Mind." She also founded an organization that helped homeless transgender youth called the Street Transvestite Action Revolutionaries (STAR). (At the time, the term transgender hadn't been used and instead, the term transvestite was used to define someone who dressed as the opposite sex instead of someone who identified as the opposite sex.) She fought for trans rights even though she was going through her own mental issues that required hospitalizations. Then, on July 6th, 1992, Marsha was found dead in the Hudson River at only 46 years old. Police ruled it as a suicide but none of her friends believed that. In August 2020, officials approved the making of a monument dedicated to Johnson. Then, nobody ended up putting a monument up, so activists did it themselves in Christopher Park, home of the Stonewall National Monument. It is the first monument in the country made in honor of a transgender person.
"History isn't something you look back at and say it was inevitable, it happens because people make decisions that are sometimes very impulsive and of the moment, but those moments are cumulative realities." - Marsha P. Johnson
There are hundreds of more black people in the world that have made history. It's very important to educate ourselves on our country's history, and what better way to do it than during Black History Month? There's so much more information out there, not just what we've learned in school. Here are a couple other websites you can check out to learn more about Black history: 14 People Who Broke Barriers to Make Black History (nbcnews.com)
29 influential and notable African Americans who helped change Philadelphia and the United States - Black History Month 2020 - 6abc Philadelphia
Black people in history: Little-known figures to know (cnn.com)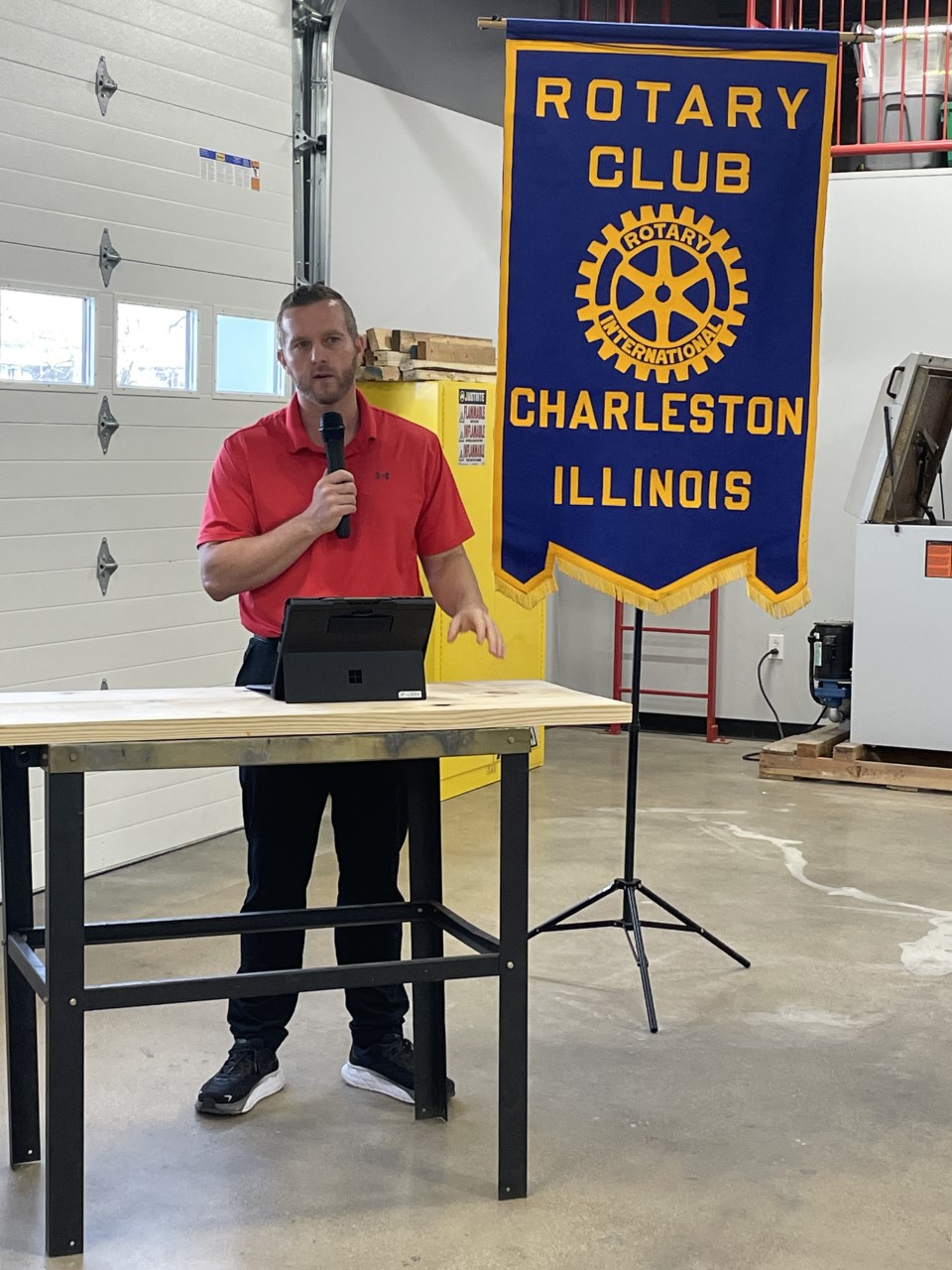 Rotary Meets at Trojan A&M
By: Avery Beals
After all the hard work that has gone into the full remodel of the Trojan A&M Center (Trojan Agriculture and Mechanics), we are starting to see the payoffs. The Charleston Rotary Club held their monthly meeting in the new building on January 24th. During this meeting, Mr. Oakley and Mr. Williams spoke and students gave tours of the new building. Dr. Vilardo, Mr. Lock, and Mrs. Niebrugge attended the meeting as well. It was a great opportunity to share the building with more of the community. Mr. Oakley said, "Anytime we can open our doors and invite people in to see what is happening in our school, we need to capitalize on those opportunities."
So much effort has gone into this building and with good reason. Dr. Vilardo explained, "Years ago, the building was bustling with student 'hands on' learning activities, but the accountability movement and state revenue losses wilted the programming. We had a window of opportunity to resurrect and renew career and technical education services for students, and we took it." The building was opened to the community shortly after it was completed. But Oakley explained, "It was even more satisfying this time because we have had the opportunity to get settled into the space and utilize a majority of our new tools." This remodel has already proved to be providing a great experience for CHS students. Students are currently working towards getting products on sale. These products will include cutting boards, plants, picnic tables, and bags boards, which are predicted to be available in March or April.
Current EIU Provost and future EIU President Jay Gatrell spoke on behalf of the Rotary members saying, "Rotary had the privilege of visiting the new facility at CHS and came away impressed by the school leaders, faculty, and most importantly the amazing students. We are so appreciative of the opportunity to learn about the new Trojan A&M Center, enhanced programs, and engaged student learning that happens there every day." We look forward to seeing all the ways this building will provide new opportunities for our CHS students to get hands-on experience to learn new skills.
CHS Teachers and College Sports
Lots of our CHS teachers were very talented athletes and some even went on to play in college. For example, Mrs. Doughty swam at Eastern Illinois University (EIU), on a scholarship. Mrs. Doughty said, "When I was a sophomore in high school, I started to get recruitment calls. Sports wasn't my first focus; I was more interested in college academics." She is the head swimming coach of the Charleston swimming club. She also serves on the board and doe volunteer coaching when her schedule permits. Mrs. Doughty got involved in swimming at the age of 5 years old, and joined her first swim team during that time. Her swimming lessons teacher told her parents it would be a good idea to put her in summer swimming league because of how good of a swimmer she was. She continued to stay in the league until the age of 12. Then she joined the year-round program on a scholarship to EIU.
Another teacher who played college sports is Mr. Payne. In fourth grade, Mr. Payne wanted to start playing football because all his friends were playing, and he wanted to join them. He first started thinking about college sports his junior year, he thought there might be a chance he could play in college. He was a walk on at Missouri State, "When I went, it was called South West Missouri State but now it is just Missouri State," Mr. Payne stated. He played one year before he injured his knee. He is still involved in football today. He was the coach during the 2022 football season for our Trojans. He just stepped down from his position.
Mrs. Watson also played college sports. She went to a small Catholic grade school where everybody took part in sports. Mrs. Watson knew she wanted to play college sports when colleges started showing interest during her sophomore year. Mrs. Watson played at the University of Wisconsin Milwaukee where she played Division 1 basketball for two years. She also went to North Central College, in Naperville Illinois, for two years. She used to coach when she got in the district. Now she enjoys keeping the score book for the CHS boys' and girls' basketball games and running the clock. She also coaches her son's 2nd grade basketball team.
Some more of our teachers here at CHS were and still are very talented athletes. They are great role models leading our students toward success. They were some of the best and they are trying to teach the best.
EIU Care Game
CHS is partnering with EIU Women's Basketball Team to raise funds for the 6th annual care game. The goal for the care game is to raise funds for local cancer patients.  It also aims to educate the community about early detection and prevention of cancer.  The care game will be taking place on Saturday February 4th with the tipoff being at 1pm. The student council and interact club have placed donation buckets in the media center and in the office for students and staff to donate money to help the care game cause. Donations for the care game are going to be closed on February 1st.
In previous years of the CHS care game the school has raised over 12,000 dollars in funds for the care game. CHS isn't just the only school raising funds for the care game. All of the schools in the district are raising funds for the care game. Donations to the EIU care game will also be counted towards the class cup at CHS.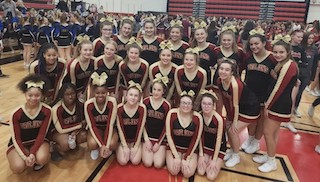 CHS Cheer Competitions
By: Allison Gonzalez
For the past two months, the CHS cheer team has had many competitions. The team was split into two competition divisions, IHSA and ICCA, and they have been practicing their routines every week to prepare and have improved immensely. This was their first year competing again after 5 years.
The team started their competition season early in the season and hired choreographers to create a cheer dance and select music for them. The other division was led by Bentley Gough and the middle school cheer coach, Kelsey Smitley, and they created and organized all the group's cheers and stunts. The team's first competition was on December 3rd in Waterloo, Il. Their divisions were a small team game day group (ICCA) and medium varsity group (IHSA). Each division got to report to a warm-up room to work on their routine and then did their routine in front of judges all around the mat and an audience. After they compete, awards are handed out and a judge hands them their score sheet and feedback from the routine. After every competition, the team changed their routines and worked hard for the next one.
After each competition, the routines got better, and the Game Day division on the cheer team placed first in their competition in Peoria. Both groups qualified for the ICCA Championships in Springfield. "It was such a cool experience to compete there. There were huge screens next to the floor where we competed that live streamed us like we were famous. The place was huge, and it was fun to watch all the other teams compete," Ally Gonzalez, a freshman on the CHS cheer team said.
After the ICCA Championships, the IHSA division on the cheer team had their sectionals in O'Fallon on January 28th. The team worked very hard for these sectionals and changed a lot in their routine the week before. This competition was to decide if they were going to make it to state the following weekend. The top 5 groups in every division would make it to state. Unfortunately, the group did not qualify for state but overall, still had an awesome experience at every competition and still came very far as a team. One of the new coaches, Coach Abby Garcia, had some wonderful things to say about her experience coaching these girls: "This year has been great and definitely a good learning experience! From when I met the girls in July to today, I have seen these girls work hard, learn how to work together, and overcome obstacles that they didn't know they were going to run into. I enjoyed watching them learn, cheer, and compete! They have so much ahead of them, and I can't wait for the future seasons and competitions to see them progress even more. It has been a fun season and although it didn't end the way we would've liked it to, I hope the girls recognize how far they have come and how proud the other coaches and I are of them!"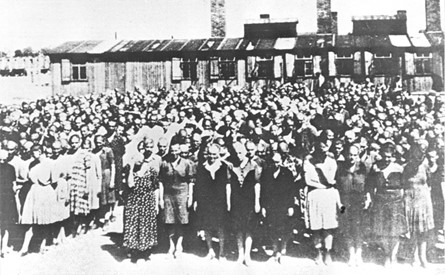 Remember The Holocaust
By: Kaitlyn Gill
Friday, January 27th is International Holocaust Remembrance Day. This holiday honors the victims of the Holocaust. Defined by the United Nations, this holiday "highlights the humanity of the Holocaust victims and survivors, who had their home and sense of belonging ripped from them by the perpetrators of the Holocaust" (https://media.un.org/en/asset/k1j/k1jjl8fwc5).
The Holocaust, spanning from 1933 to 1945, was the murder of six million European Jews as well as at least five million Soviet prisoners of war, Romany, Jehovah's Witnesses, homosexuals, and other victims, by the Nazi German regime and its allies. The Holocaust began in January 1933 when Adolf Hitler first rose to power in Germany. The Nazis, or Hitler's followers, did not begin committing mass murder as soon as they took control of Germany. However, they soon started to target and expel Jews from German society by manipulating the government. The Nazi German government established discriminatory laws and orchestrated violence against Germany's Jews. The "Final Solution to the Jewish Question" was the product of this radicalization by Nazi leaders. The "Final Solution" involved the planned and methodical mass extermination of Jews in Europe. The Holocaust ended when the Nazi Party was defeated by the allied powers in World War II.
It is important to learn about and remember the atrocities of the Holocaust and the humanity and resilience of its survivors on this day and to make sure such horrors never happen again.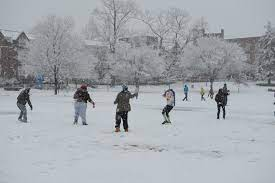 E-Learning Days Vs. Snow Days
By: Sarah Bender
It's the time of year when snow days pop up on the occasion. However, the growth of remote learning over the pandemic made people ask: are snow days necessary anymore? With virtual learning, students no longer need to worry about snow days cutting into their summer break.
But you could argue that every child should be able to have the memory of snow days for the rest of their lives. Waking up in the morning to the tap of your mom, telling you school is canceled. Looking outside to see the white snow falling from the sky. Texting your friends to hang out because you're so eager to dive into the white pillows of snow.
Some schools have built in snow days which allow a school to get in the minimum number of hours or days. In the case that we have a snow day, the day missed would have to be added to the end of the year. The emergency days we have are May 26th-June 2nd. Rather than using one of those days, on January 25th, when school was closed for the weather, CHS instituted an E-Learning Day. When it comes to instituting a remote learning day, it will be announced prior to 8 o'clock the night before, teachers will add instructional materials and resources to Empower by 9:00am, and student attendance will be based on evidence of student participation, engagement, and task completion.
While some students like Rayonna Weller thought that our day of E-Learning was, "good, and easy. It was just like doing homework," most interviewed students did not participate and chose to look at it as a day off. Katana Tibbs even said that she and her brother went sledding instead of being there: "I don't think people took it very seriously. There was snow everywhere!"
Although E-Learning is a good method to stay on track, kids just cannot resist the opportunity to go out and play in the snow.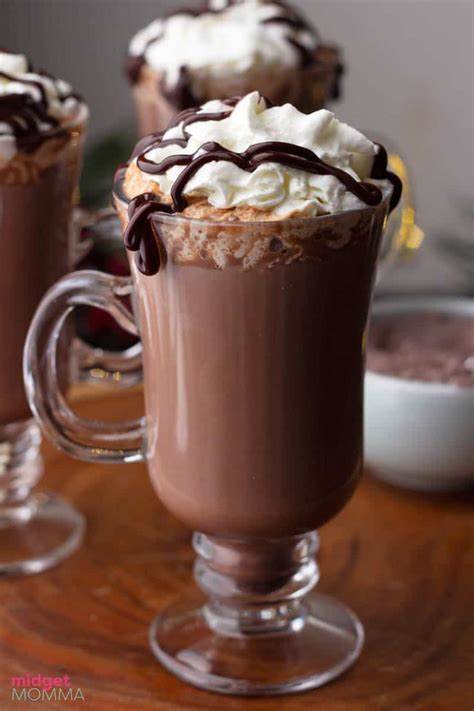 National Hot Chocolate Day
By: Allison Gonzalez
National Hot Chocolate Day is celebrated every year on January 31st. Invented first by the Mayans around 2,500-3,000 years ago, hot chocolate has become a major drink in the world and a perfect way to warm up on a cold winter day.
There are many ways to make hot chocolate, whether it be with water, milk, white chocolate, peppermint, gingerbread, etc. Some toppings for it include whipped cream, a candy cane, sprinkles, chocolate, caramel, or maple syrup, powdered peanut butter, chocolate chips, a scoop of ice cream, cinnamon, orange zest, frothed milk, and a million more toppings that would take up three more pages. The most common way to make it is by just heating up milk or water in the microwave and adding hot cocoa mix and marshmallows to a mug, but there is a large variety of recipes out there to make amazing hot chocolate. Next time you have a cup of hot chocolate, maybe try a new recipe!
Hot chocolate is also proven to have many health benefits. Cocoa powder is a great source of iron and fiber, they have antioxidants that can reduce inflammation, cocoa can lower your risk for a heart attack, fight off Alzheimer's, and release endorphins that make you happier. Hot chocolate is not only a great way to warm up, but also gives wonderful health benefits! Celebrate National Hot Chocolate Day by drinking a cup of delicious hot chocolate on the 31st!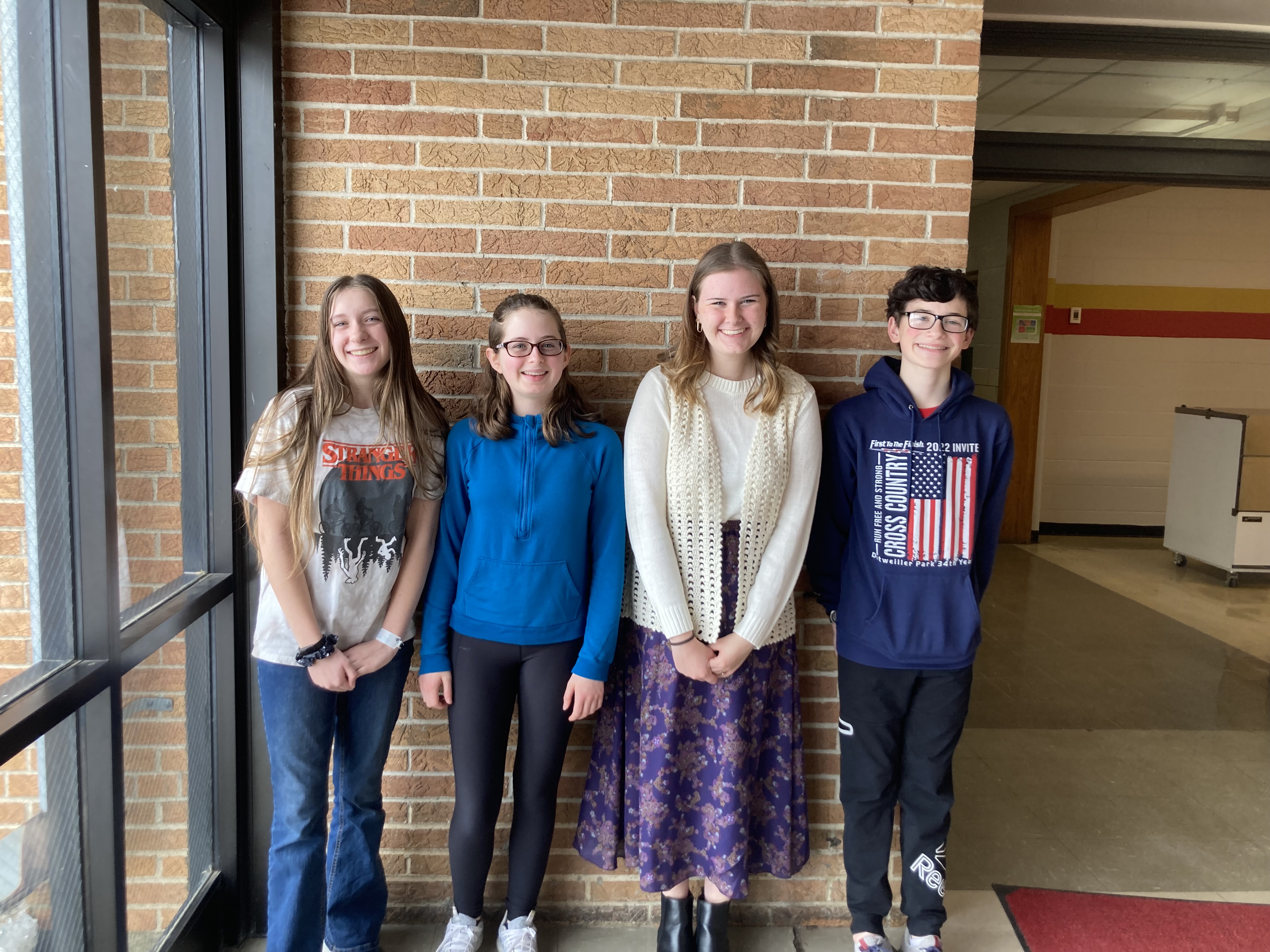 Youth Alive Club at CHS
By: Avery Beals (1/30/23)
4 students recently started a Youth Alive Club at Charleston High School. The club was started by Taryn Cole, Jonathan Brown, Eleanor Allison, and Mady Bettinger. Taryn, Jonathan, and Eleanor all go to church together, which is where the idea started. Once they knew they wanted to start the club, they reached out to the Youth Alive directors for Illinois. These directors then walked them through the whole process to get the ball rolling. The directors also connected them with Mady. Mady runs the CHS Prayer Table, which is affiliated with Youth Alive, and had come to the directors around the same time wanting to start a club. Once they found a sponsor, Mrs. Bales, they set up a meeting with Mr. Lock, who approved the club.
At Youth Alive meetings, there is prayer, devotionals, games, fellowship, and occasional food. "It's not something that's specific to a certain group, where people are going to be judged for being there," explained Mady. She continues, "It's just an open space where people can come and ask questions or learn more about Christianity as a whole." Moving forward, the leaders would like to involve more people to speak and be a bigger part of the group. They would also like to gather people to help around the school doing service projects. "We just want to be able to serve the school in whatever capacity necessary," said Mady.
Youth Alive Club meets Thursdays during WIN A in Mrs. Bales' room and is open to anyone. "Youth Alive is not a youth group or a church group for specific people. It's students reaching students with the love of Christ," said Mady. "No one should feel wrong for being there, we're just trying to love people as Jesus would," she explained. So, come out to Youth Alive Club on Thursdays and invite your friends. It is a great way to connect with new people and learn more about Christianity. The leaders would love to see you there.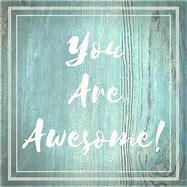 World Compliment Day (1/23)
By: Gracie Cowman
World Compliment Day is celebrated on January 24. This is a day to spread kindness, joy, and to put smiles on peoples' faces. This great idea came from Hans Poortvliet, who created this day in the early 2000s. His goal was to spread positivity, and he was successful. This day is known to be the most positive day in the world. It started out in the Netherlands as National Compliment Day, but as it got more popular around the globe it became World Compliment Day.
Here at CHS, we'd love to participate! Go around and tell your best friend their hair looks nice, your teacher you like their outfit, or a random classmate you love their shoes! Spreading positivity is such an amazing thing and so easy to do. One compliment makes a bigger impact than you'd think. Imagine how great it would be if everyone did it all the time! And just because World Compliment day is coming up, that doesn't mean you have to wait for the 24th and never do it do it again until the next one comes around. You could do it every day! Make sure it's genuine, kind, and most importantly truthful. Go brighten someone's day with a good compliment.
And by the way, I love that shirt on you😉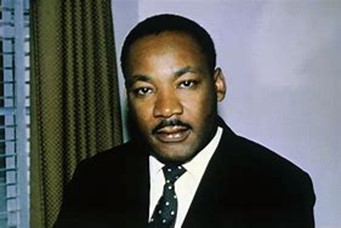 Martin Luther King Jr.: Who was He?
1/19/23
Martin Luther King Jr. was born Michael Luther King, Jr. on January 15, 1929, and was raised in a middle-class family immersed in Southern Black ministry. Both his father and grandfather were Baptist preachers. His parents had both attended college and King was well-educated. Although he was well-educated, King still encountered the prejudices that were prevalent at the time in the South. He stated that he would never forget the time when one of his white friends told him that his parents would no longer allow him to play with King because the pair was now attending segregated schools.
At the age of 15, King enrolled at Atlanta's Morehouse College as part of a special wartime program designed to increase enrollment by accepting deserving high school students. However, before starting college King spent the summer in Connecticut working on a tobacco farm. It was his first significant experience living outside of the segregated South. He was astounded at how harmoniously people of different races coexisted in the North. King's resentment of racial segregation only grew as a result of his summertime in the North.
During his time at Morehouse, King studied law and medicine but in his final year he decided to follow his father's advice and go into the ministry. He graduated from Morehouse in 1948. King spent the following three years studying at Crozer Theological Seminary in Chester, Pennsylvania. In 1951, he graduated with a Bachelor of Divinity degree. After leaving Crozer, King enrolled at Boston University where he earned a doctorate in 1955.
While he was in Boston, King met Coretta Scott who was attending the New England Conservatory of Music. Four children were born to them after their wedding in 1953. King was a pastor at a church in Montgomery, Alabama when Rosa Parks was arrested there for refusing to give up her bus seat to a white person. After this King decided to challenge racial segregation on Montgomery's public bus system. To do this, activists established the Montgomery Improvement Association and named King as their leader.
King and his family faced many threats but eventually succeeded in desegregating the Montgomery bus system. After this King got to work forming the Southern Christian Leadership Conference, which offered him a base of operations and a national platform to share his ideas about civil rights more widely. King gave speeches across the nation and engaged in discussions about racial issues with international religious and civil rights leaders. He grew more convinced that nonviolent resistance was the most effective tool for oppressed people in their struggle for freedom. In 1960 King and his family relocated to Atlanta, where he co-pastored the Ebenezer Baptist church with his father. In October of that year, he was arrested with 33 young people for protesting segregation at the lunch counter in an Atlanta Department store.
The height of King's influence was between 1960 and 1965. King quickly attracted the attention of the news media with his determination and message of social change. His well-publicized active nonviolent tactics inspired many African Americans and liberal whites across the nation, as well as the support of Presidents Kennedy and Lyndon B. Johnson. King was arrested again in 1963 in Birmingham, Alabama during a protest to end segregation at lunch counters and in hiring practices. While imprisoned in the Birmingham jail, King wrote the famous Letter from the Birmingham Jail, outlining his nonviolent ideology. Shortly after Birmingham, King joined other civil rights leaders in organizing the historic March on Washington. On August 28, 1963, almost 200,000 people of all races peacefully congregated at the Lincoln Memorial to demand equal justice for all people before the law. Here, King delivered his famous "I Have a Dream" speech. As King had hoped, the rising tide of civil rights activism had a significant impact on public opinion and led to the Civil Rights Act of 1964. King received the Nobel Peace Prize in December of that year.
Martin Luther King, Jr. was assassinated on April 4, 1968 in Memphis, Tennessee. Scholars point out that his impact on the American Civil Rights Movement was so powerful because he was able to connect the hopes and goals of Black Americans to the broadly shared democratic ideals of freedom and liberty shared by all Americans. He was able to build support for the Civil Rights Movement among a wide swath of the population by focusing on nonviolent cooperation of all people, regardless of color or creed.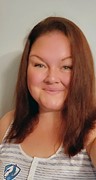 Welcome new teacher Ms. Mckee!
1/19/23
Ms. Kathryn McKee is a new staff member this semester at Charleston High School. She attended and graduated from this high school as a teenager, class of 2007. Some of the teachers that work at CHS today she also had as a student, "Some of which still intimidate me when I see them in the halls," Ms. McKee said in this interview.
After high school, she went on to work full time at CCAR Industries until 2017. Then she decided to attend college at Lake Land majorin g in special education. Eventually, she transferred to EIU. The decision to attend college after ten years came from her work with the kids at CCAR Industries. She really enjoyed working with them, and to her "it seemed like the logical next move."
At the present time working as a math teacher, Ms. McKee teaches two sections of algebra 1, one section of geometry, one section of transitional algebra, and one section of pre-algebra. Math has always been her favorite subject and, she loves doing it.
She was a student teacher in Charleston school district last semester. On the first day of the second semester, she started as a teacher. Ms. McKee has said that she loves it here and so far, she has enjoyed getting to know her students. A lot of them she knew from student teaching last semester, but about half of them she didn't know until a couple of weeks ago. They have been reviewing what they learned last semester when she wasn't here and she has just been getting to know them, her favorite part about teaching so far.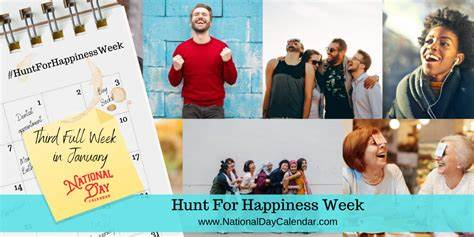 Hunt for Happiness Week
1/17/23
Hunt For Happiness Week takes place in the third week of January every year. The Society of Happy People started on this week in 2001. This year, Hunt for Happiness Week is from January 15th – 21st. Hunt for Happiness Week is all about celebrating the little things in life. It's not about constantly being happy, but more about making the best of situations and noticing the good parts of life that we tend to look over.
In honor of Hunt for Happiness Week, here are some things we can do to make ourselves, and others, happy. We can recognize what we are thankful for that we usually take for granted, spend time with family and friends, and focus on our mental health. You can consider what may be causing stress or anxious thoughts and see what you can do to improve your mindset. You can also try to just smile. Researchers found that when people smile, the brain releases dopamine, which makes them happier. Also, giving someone a compliment can not only brighten their mood, but also your own.
However, just because this upcoming week is all about finding happiness, that doesn't mean we should just ignore or block out every bad thought we have. Being happy every second of the day is an unattainable goal. Things happen that are out of our control, and it is normal to not have positive feelings all the time. Acknowledge those feelings and understand that you can't control everything that happens in life, but you can control what you do about it or how you recover from the experience. Hunt for Happiness Week is also about finding long-term happiness. We can't live a truly happy life if we ignore how we really feel.
If you or anyone you know is going through a hard time or having bad thoughts, there are resources available.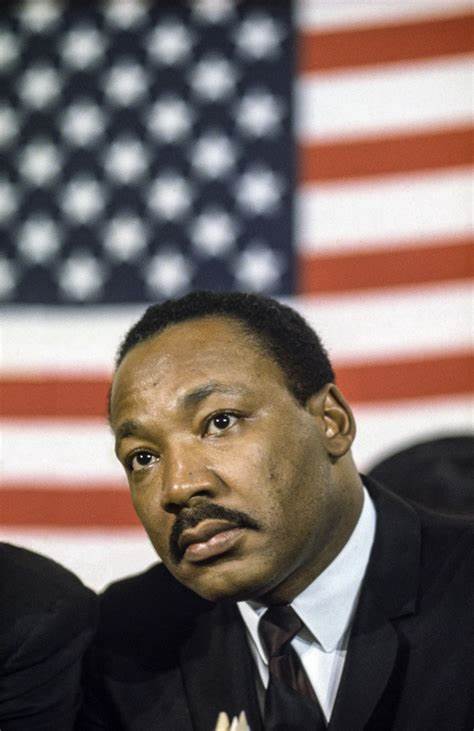 Martin Luther King Jr. Day Celebrations
1/17/23
Martin Luther King Jr. Day is celebrated around the world. MLK day became a federal holiday in 1983 and was first observed in 1986. MLK day has been celebrated for years but not all the states picked up on the holiday right away. All around the world this special day is celebrated to remember Martin Luther King Jr., Some have parades and festivals, schools are taking the day off and having no student attendance. In Champaign, IL They celebrate by starting off with the Martin Luther King Jr. Annual Unity Breakfast on Monday, January 16 from 8:30- 9:30 at the Vineyard Church. After that in Normal, IL Normal Public Library is hoisting a Celebrate MLK Day on January 16, from 10:00- 10:30, where There will be stories about Mr. King with games and bubbles and all are welcome. Then in Peoria, IL at the Peoria Civic Center they will be having there 31st Annual Dr. Martin Luther King Jr. Celebration Luncheon on Monday, January 16th. They will have there guest speaker who is a Former U.S. Attorney General Eric Holder. Tickets are $60 per person and tables of 10 are $600 and can be purchased on their website www.mlkluncheon.com . You can also purchase tickets at Peoria City Hall, Room 401. MLK day isn't about getting a day off school or getting to chill out on a day off and hang with friends, its about getting to celebrate and honor and amazing human being who did so much for our country and civil rights. Dr. Martin Luther King Jr. was a husband, father, preacher and civil rights activist who wanted nothing more then peace, balance and equal respect for all of man. The work that Dr. King did changed our world and that is why we celebrate Dr. Martin Luther King Jr. day.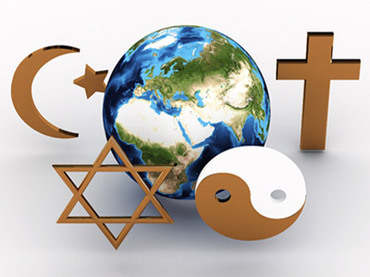 World Religion Day
1/17/23
celebrated on January 15th, World Religion Day is a day where people all over the world with different beliefs have a reminder for the needed harmony and understanding between each other. This day takes place every year on the third Sunday of January. With there being over 4,000 religions, everyone needs recognition, to show respect and be respected, and for everyone to embrace what they believe in.
World Religion Day began in Maine in the United States for a day of World Peace. It became World Religion in October as of 1947. The event started being celebrated in other places in 1949. And around the United States by 1950. The Spiritual Assembly of the Bahai Faith who are the ones who started this day, and it has become popular and well known throughout the world. We all need to remember to not treat anyone differently based on what they believe, we need to respect others, and to treat each other how you want to be treated. Here at Charleston High School, we have a variety of students who have different religions, and we try to make everyone feel as welcome as possible. We encourage our students to do so as well.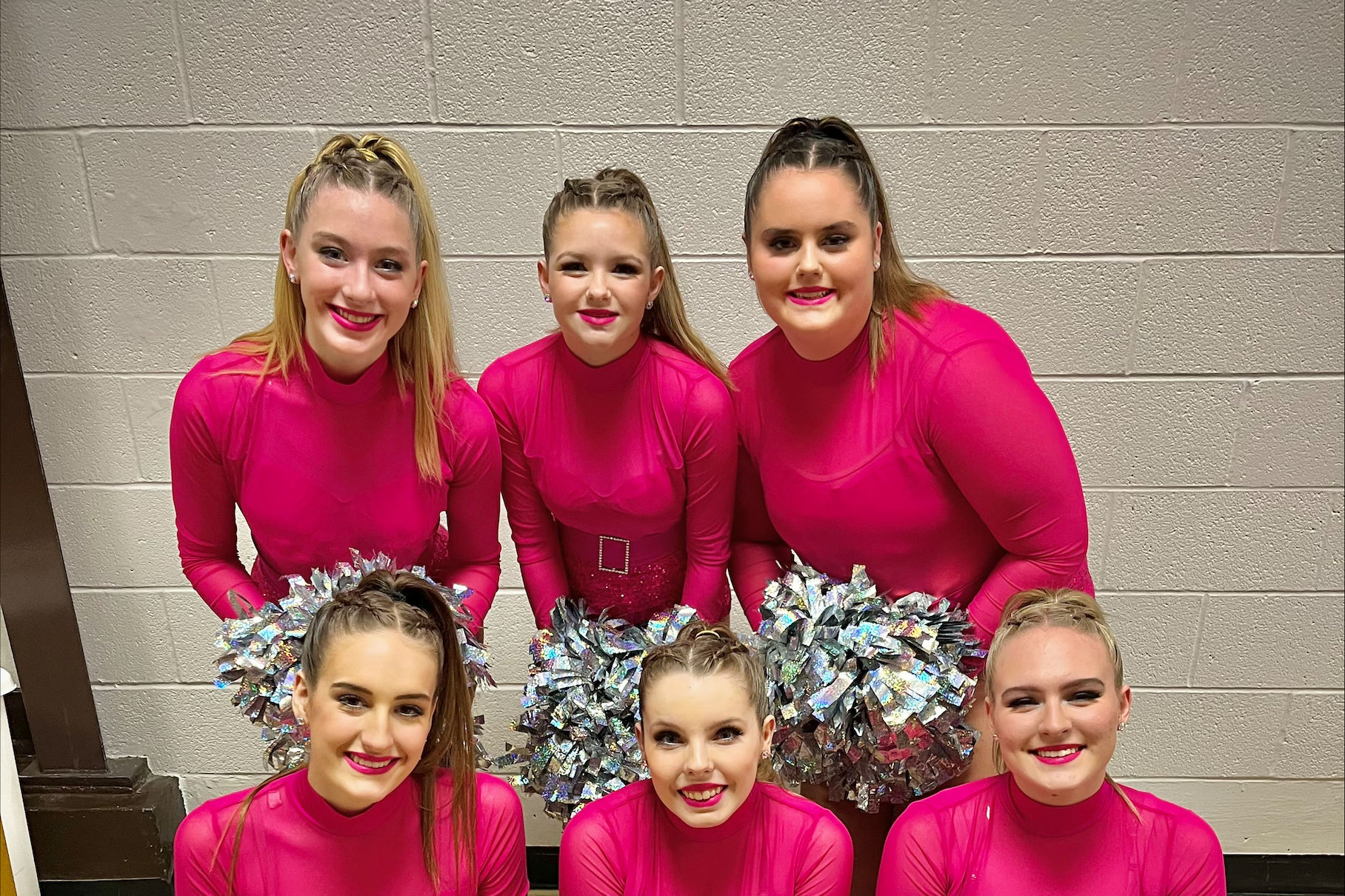 Trojets Kick Off Competition Season with a Home Competition
By: Avery Beals (1/9/23)
CHS Trojets hosted and competed in their first competition of the season on January 7. There were about 35-40 teams competing, with about 300-400 participants and coaches. In a competition, there are multiple different categories of dances. Teams are also broken up by middle school, JV, varsity, and school size. Competing against similar groups makes it so their routines are more comparable. The judges will watch each routine, take notes, and score the routine based off a rubric.
The Trojets are under new coaching this year, with Katherine Gallaher taking over for long time coach, Mary Buchar. "It's definitely a lot of pressure. Mary held the Trojets to a very high standard, everybody knew that," Gallaher explained. "But the girls have been awesome to work with. It's been cool to see the traditions they've had and add some new traditions for them." Not only is it her first year coaching, but it was also the team's first competition. "It's very chaotic. There is a lot of different pieces that go into it. But I'm excited to work with all the different coaches, see all the routines, and see what everybody brings to the table," said Gallaher.
The Trojets have below average numbers of just 8 girls. Coach Gallaher is chalking it up to the new coaching and changes in interest. "Hopefully this year is just a transition year and next year we will continue to grow," she added. The team competed in the Hip Hop category for the first time in a few years. Gallaher had confidence in her team saying, "They're a little nervous about Hip Hop, but I think they're going to be good. Their pom routine has been hitting really well too." With a smaller team, it is easier to clean the routine for competition, but the judges can also pick out the mistakes easier. "It can be kind of a win lose situation at times. The most positive thing that's come from having a small team is they're closer knit and just feed off each other better." Gallaher explained. Coach Gallaher's confidence was backed up by a first place win for the team in the AA Hip Hop division.
Dance competitions are full of new ideas, themes, and hard-working athletes. This home competition was a great start to the season for Coach Gallaher and her Trojets.