The district will be utilizing its final two remote learning planning days on June 3rd & 4th, making June 2nd our last student attendance day for this school year. Our 2021 school calendar has been updated to reflect this change:
https://5il.co/dd8x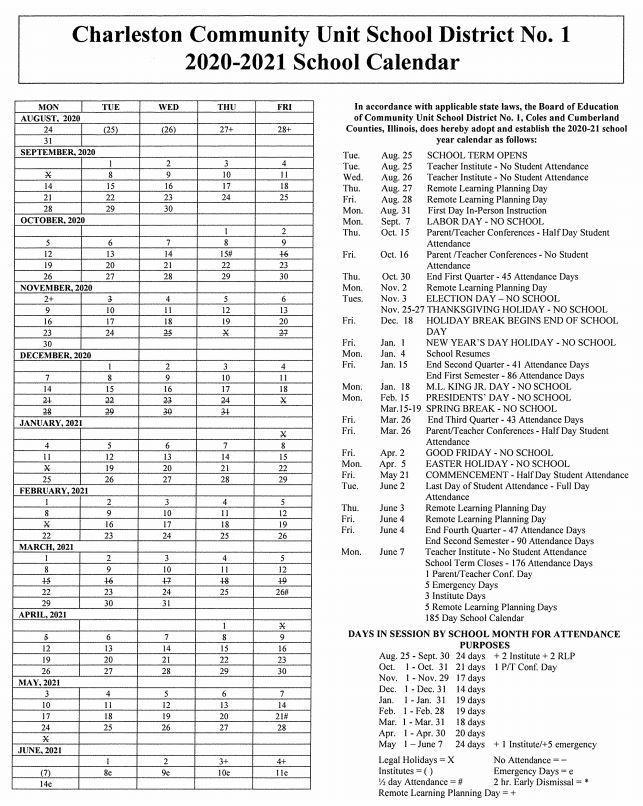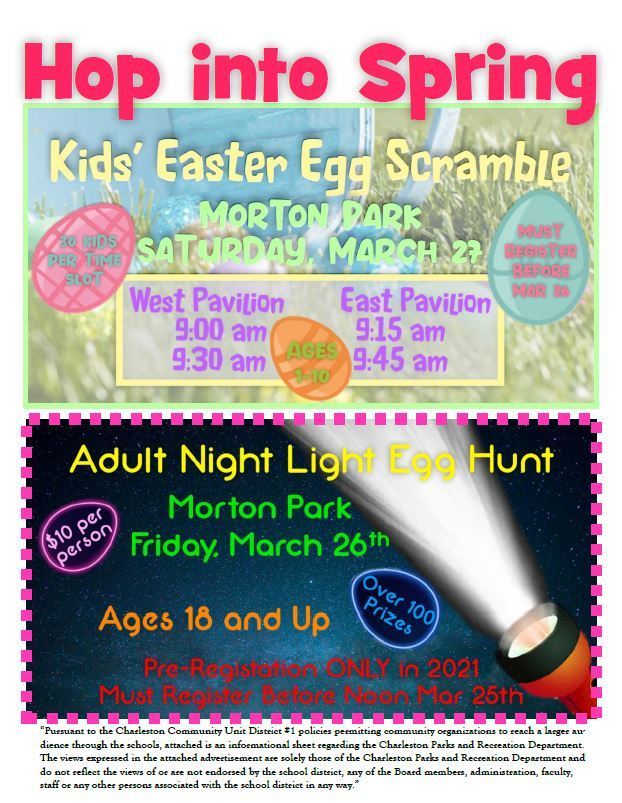 The GEM Project is seeking school supplies for foster children in our community.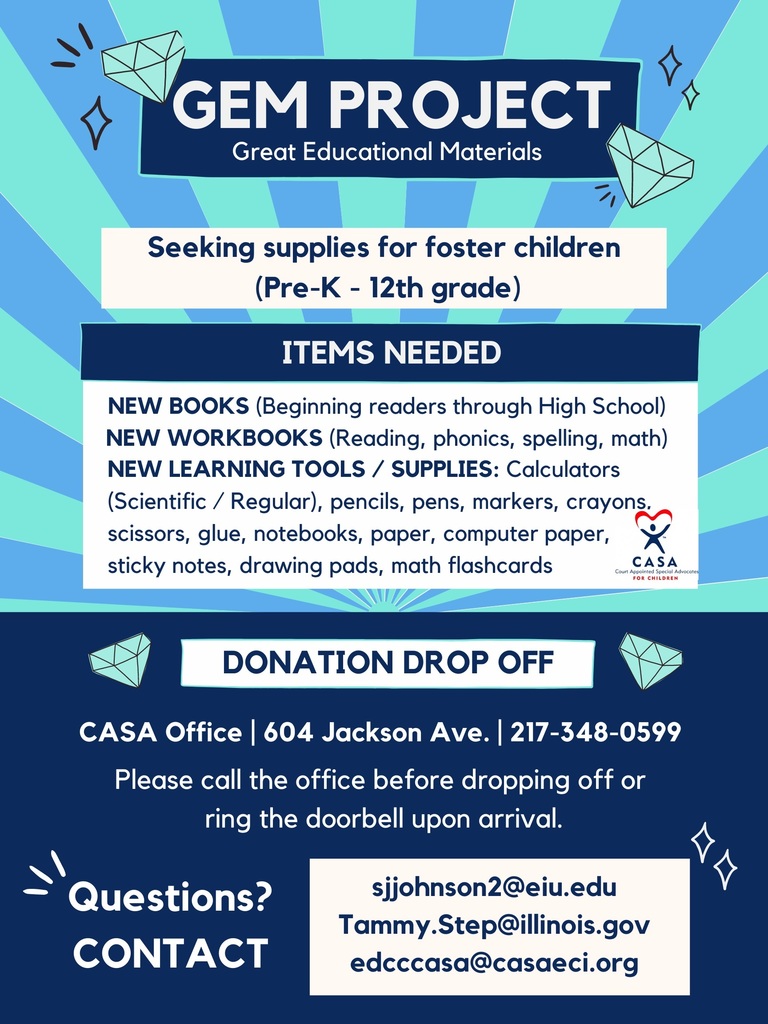 Those wishing to attend tonight's School Board meeting via mobile device can do so by dialing 1-415-655-0001 and entering the following password (1826259470# and/or 79855972#).

Just before noon today, we received updated IDPH/ISBE guidance on re-opening schools that reduces many of the mitigation strategies and requirements for keeping schools opening during the pandemic. The new guidance was released after announcing our 4th quarter opening plans were announced, so we now have much work to do in considering how our current protocols can be revised to fit this new guidance. As such, we are meeting with our district's re-opening planning team this afternoon to share this news and to start the planning process to re-align our protocols with the new guidance. The process of re-tooling our plans and implementing any potential changes in our schools will take some time. Thank you for your patience during this new phase of planning. In the coming weeks, be expecting additional announcements about any changes to our opening status plans, including the possibility of utilizing full-day schedules, for the remainder of this school year.

Our school district's 4th Quarter opening status announcement is now posted to our district's website and can also be accessed through the following link:
https://5il.co/q99v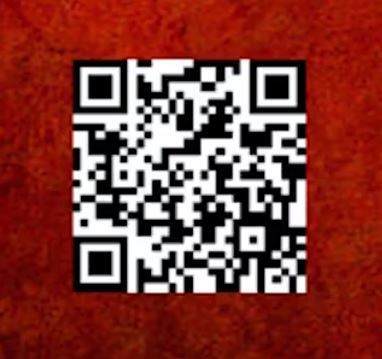 Our district's "opening status planning team" met this Tuesday to review input on 4th Quarter opening status ideas and identify advantages and drawbacks of each idea. Thank you to everyone who participated! Considering social distancing and remote learning option requirements, data and cost, multiple constituent perspectives and innovative ideas, we continue to weigh options and still plan on making an announcement prior to our March 15 Spring Break. Understanding that no option will be suited for everyone, our collaborative of principals, educators, Board members, students and parents are striving to arrive at an opening status that focuses on health and safety for all and is best suited for our #1 priority: students.

Our district is hosting another "opening status planning team" meeting tomorrow at 2:00. Representatives include district staff, students, parents and Board members. We have valued our past collaboration in achieving our best collective thinking and decision making about opening schools during the pandemic. While we do not anticipate many school-specific protocol changes at this point in the year, we do project a focus on whether our fourth quarter will consist of full-day (as formerly utilized) or early dismissal schedules (as currently utilized). Our aim is to listen closely to advantages and drawbacks and to decide on a 4th quarter opening status to announce prior to our March 15 Spring Break. Your input, which will be shared with the planning team, can be sent to
fourthquarter@charleston.k12.il.us
before 12:00 noon tomorrow. Thank you for engaging in our school community!

Having driven area roads from 1:00-1:30a.m and 4:35-5:25 this morning, a small, retreating snowfall warrants some extra caution during today's travel to schools. Road crews are out, which will improve conditions prior to travel. Busses will run usual routes; however, bus drivers will be exercising caution as well, so please anticipate delays in pick-up times. As always, parents who determine that travel to school is unsafe for their children can keep their students home and call the school to report the excused absence.

Roads, walks and busses are more accessible this evening than this morning, but forecasts show some small snowfall tomorrow after school arrival times. As of now, we plan to hold in-person instruction tomorrow. If that decision changes to remote learning, an announcement will be made prior to 8:00 tonight. Otherwise, if that decision changes after 8:00 tonight, an emergency day (commonly known as a "snow day") with no instructional activities would be announced tomorrow morning and "made up" at the end of the school year. Stay safe and warm, Charleston school community!

Due to drifting snow on roads around the northern parts of our school district, uncleared sidewalks which would force kids to walk to school in the streets, and some inaccessible busses, Charleston schools will utilize a remote learning day on Wednesday, February 17. Again, recognizing that many need advanced notice prior to determining such an opening status, we wanted to send this notice as soon as possible. Please await additional information by 9:00a.m. tomorrow from teachers about learning activities for the day. Stay warm and safe, Charleston school community!

Making such an early announcement is unusual, but we are receiving an usual amount of snowfall that is expected to continue into the evening, and we wanted to give everyone advanced notice. We have confidence in our road crews but little confidence that the weather will allow for the safest of travels tomorrow morning during school commutes. Accordingly, Charleston schools will utilize a remote learning day on Tuesday, February 16. Please await additional information by 9:00a.m. tomorrow from teachers about learning activities for the day. Stay warm and safe, Charleston school community!

As a reminder, Charleston CUSD #1 schools are closed in recognition of Monday's President's Day. Considering forecasts of heavy snowfall and extreme wind chill temperatures, our school community should be prepared in the event that a remote learning day is declared for Tuesday. If a remote learning day is declared, an announcement will be made prior to 8pm on Monday. Use of a remote learning day in lieu of an emergency day keeps our school calendar from moving past our last student attendance day of June 4.


Charleston CUSD #1 expresses its appreciation to the Sarah Bush Lincoln Health System staff for providing an organized, efficient vaccine clinic for our county's residents. In our district alone, over 266 school staff received the vaccination. We recognize that a team effort and cooperation across the health care's systems likely made this possible. Matched with an orderly environment, the friendly and courteous staff are indicative of the effective leadership and trusted compassionate care of SBLHS. Thank you for making a positive difference in our school communities!

EIU is recruiting candidates for the 2021-22 Accelerated Post Baccalaureate Teacher Licensure Program. This enables qualified candidates to complete all requirements for teacher licensure in just one calendar year. See attached flyer for more details:
https://5il.co/pe82
CHS students and teachers are joining together this month in celebration of Black History Month. We recognize the contributions of Black Americans to our nation not only this month, but all year long. Some examples can be found in Mr. and Mrs. Drone's classrooms. Mrs. Drone's English 3 class studied the poetry, music, and art of the Harlem Renaissance as well as the Civil Rights Movement and Martin Luther King's "I Have A Dream" speech. They are currently reading Lorraine Hansberry's play, A Raisin in the Sun, which follows the challenges, experiences, and discrimination faced by an African American family in Chicago during the Civil Rights Movement, who refused to abandon their dreams in the midst of adversity. During this unit, Mrs. Drone collaborated to align curriculum with Mr. Drone's American History classes. Mr. Drone's classes studied Reconstruction, focusing on experiences of freed African Americans after the Civil War. They discussed the right to vote and the policies that were put in place to deter African Americans from being able to vote in and around the South as well as the discrimination across the country, which eventually spurred the Civil Rights Movement.