The Charleston Rotary Club recognizes Charleston High School's Senior "Top 10" in academics for their contributions to their school and community. Congratulations!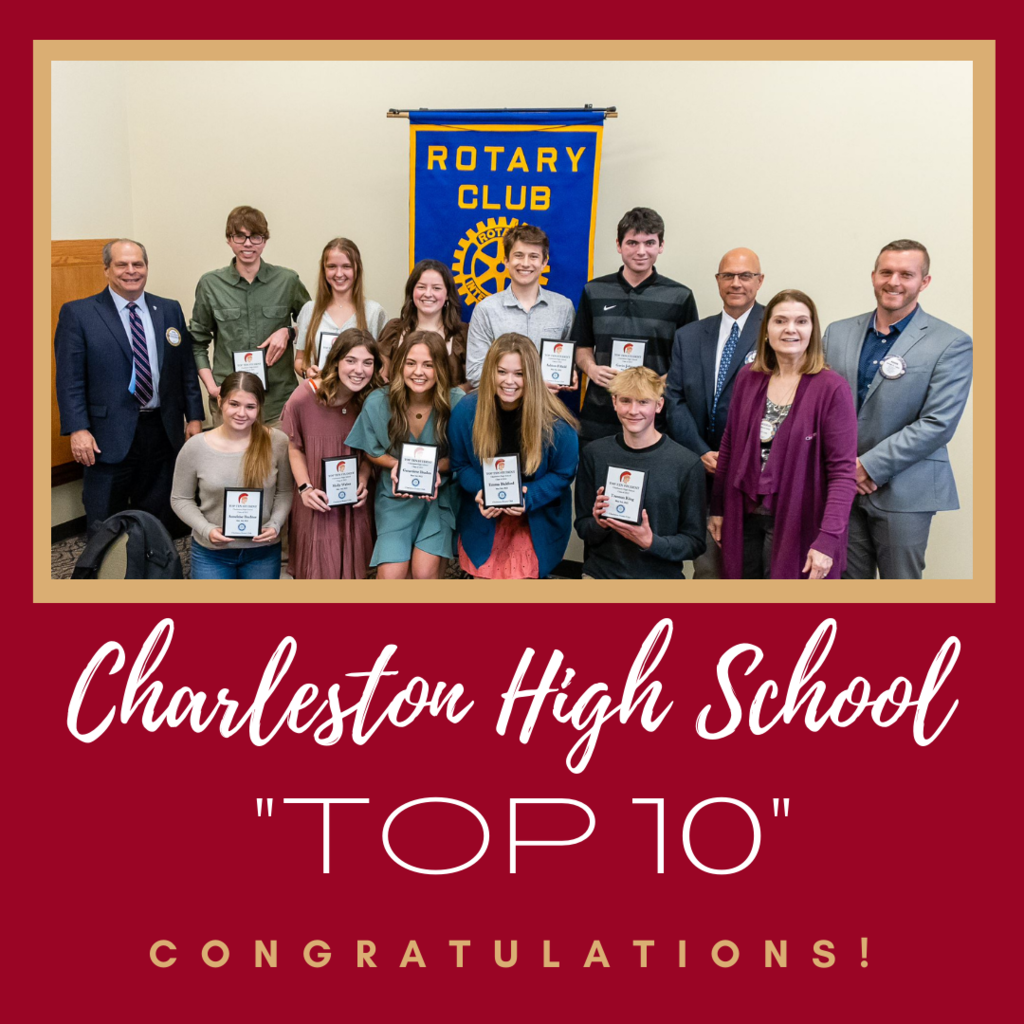 Our CHS Varsity Baseball Team is scheduled to play a game @ Busch Stadium after the Cardinals game on Saturday, June 11, 2022. Tickets are just $20 a piece for both games. Limited seats available so call or text Ken Baker at (217) 549-7833 if you are interested!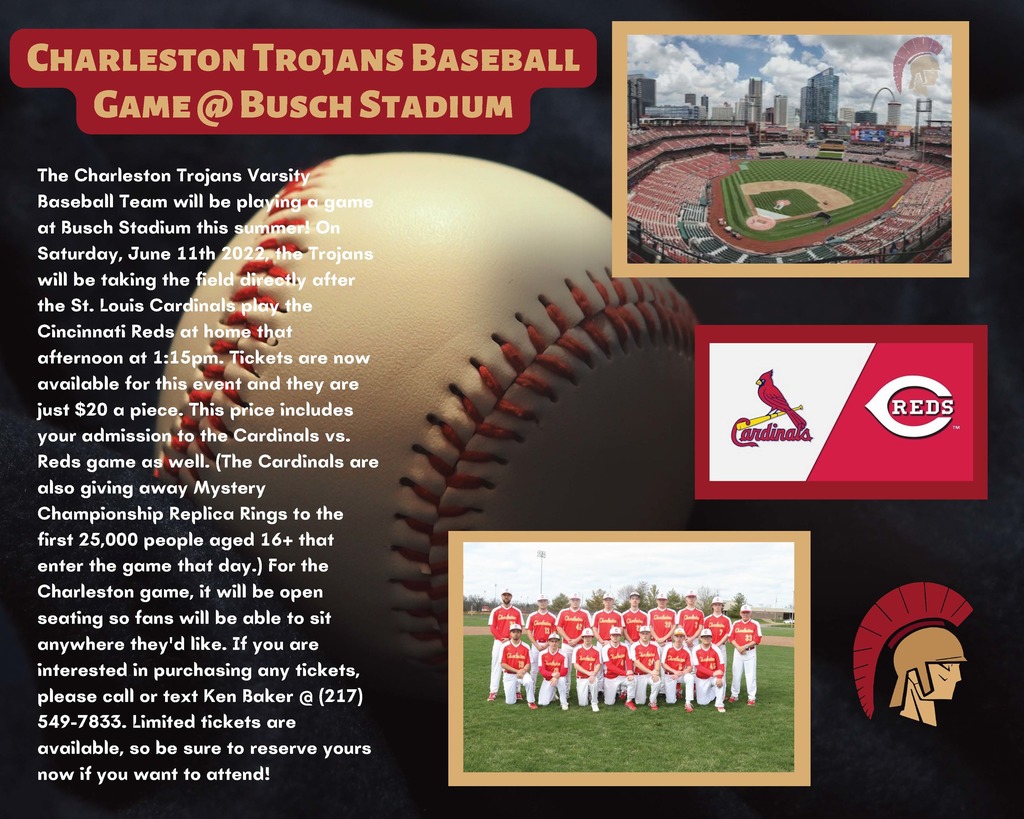 We ❤ our teachers! Which Charleston CUSD1 Teacher (past and present) would you like to thank and why? Leave your answer in the comments below! #TeacherAppreciatioWeek2022 #ThankATeacher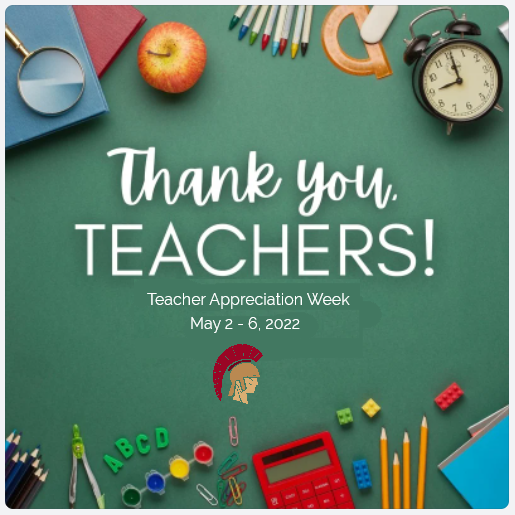 May 2-6, 2022 is Teacher Appreciation Week. We are saying 'thank you' this week, and throughout the year, to the extraordinary educators at Charleston CUSD1 that work tirelessly to meet the needs of our students each and every day. #TeacherAppreciationWeek2022 #ThankATeacher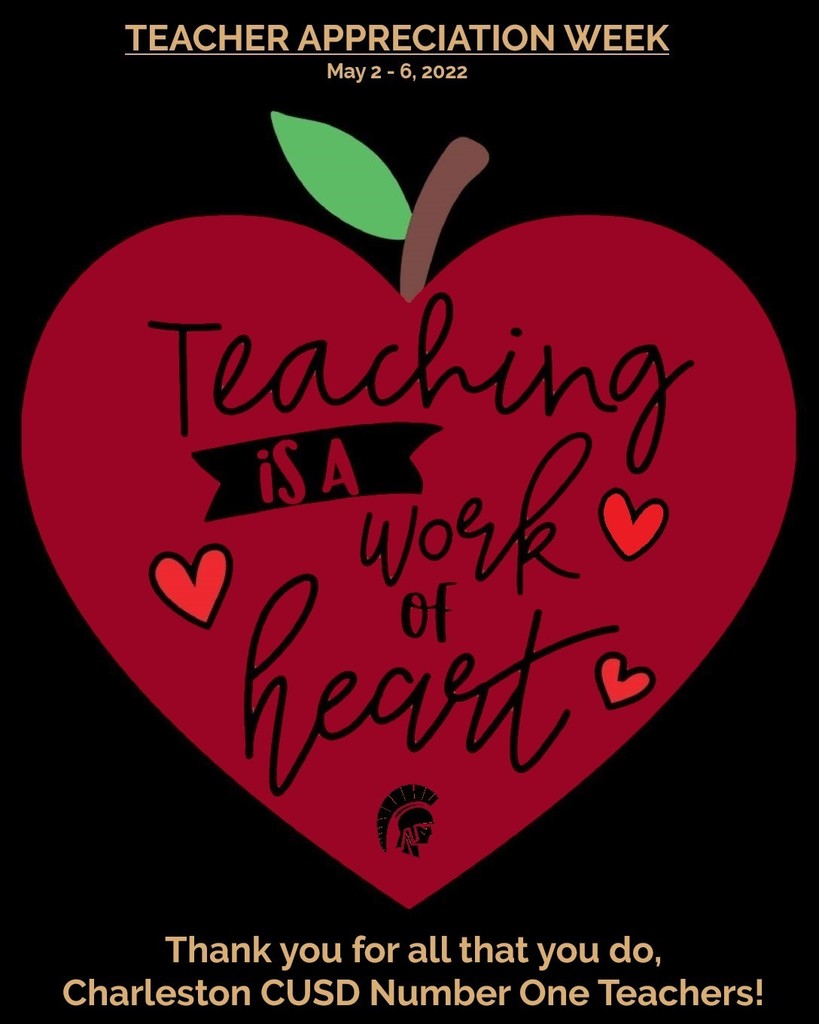 We want to express our deepest gratitude for the dedicated work that all of our Administrative Professionals do here at Charleston CUSD1 every day. They truly are the glue that keeps us all together!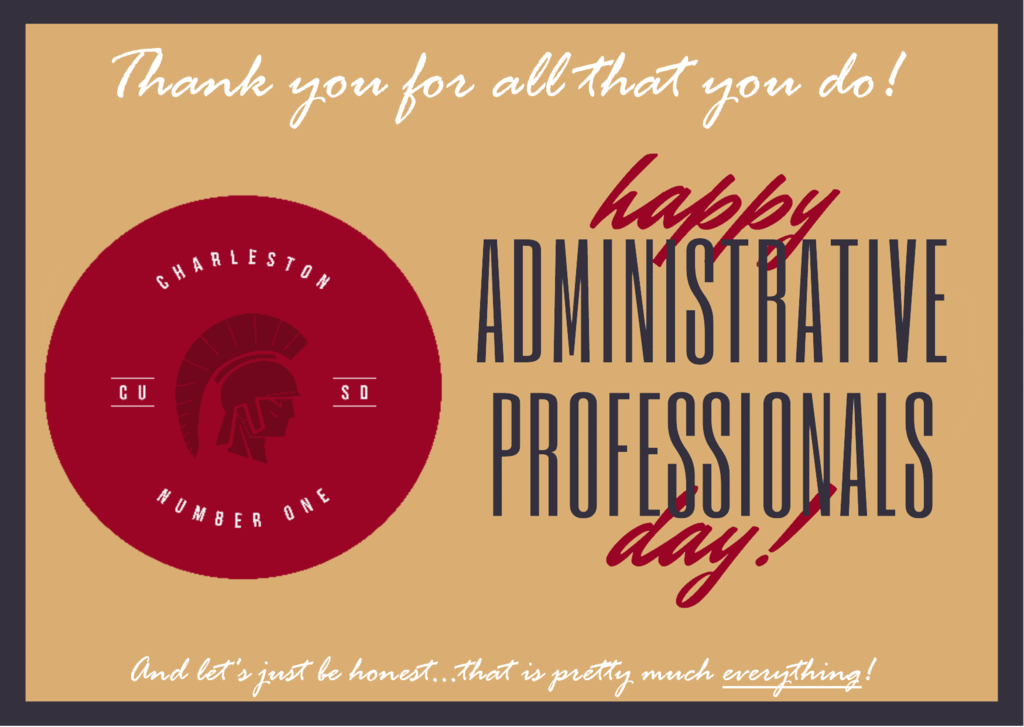 Last Friday, students and staff at Mark Twain enjoyed F is for Fancy day. Mrs. Zigler's class got to celebrate the day with a candlelit lunch in their classroom! #twaincusd1 #marktwain #westicktogether #abccountdown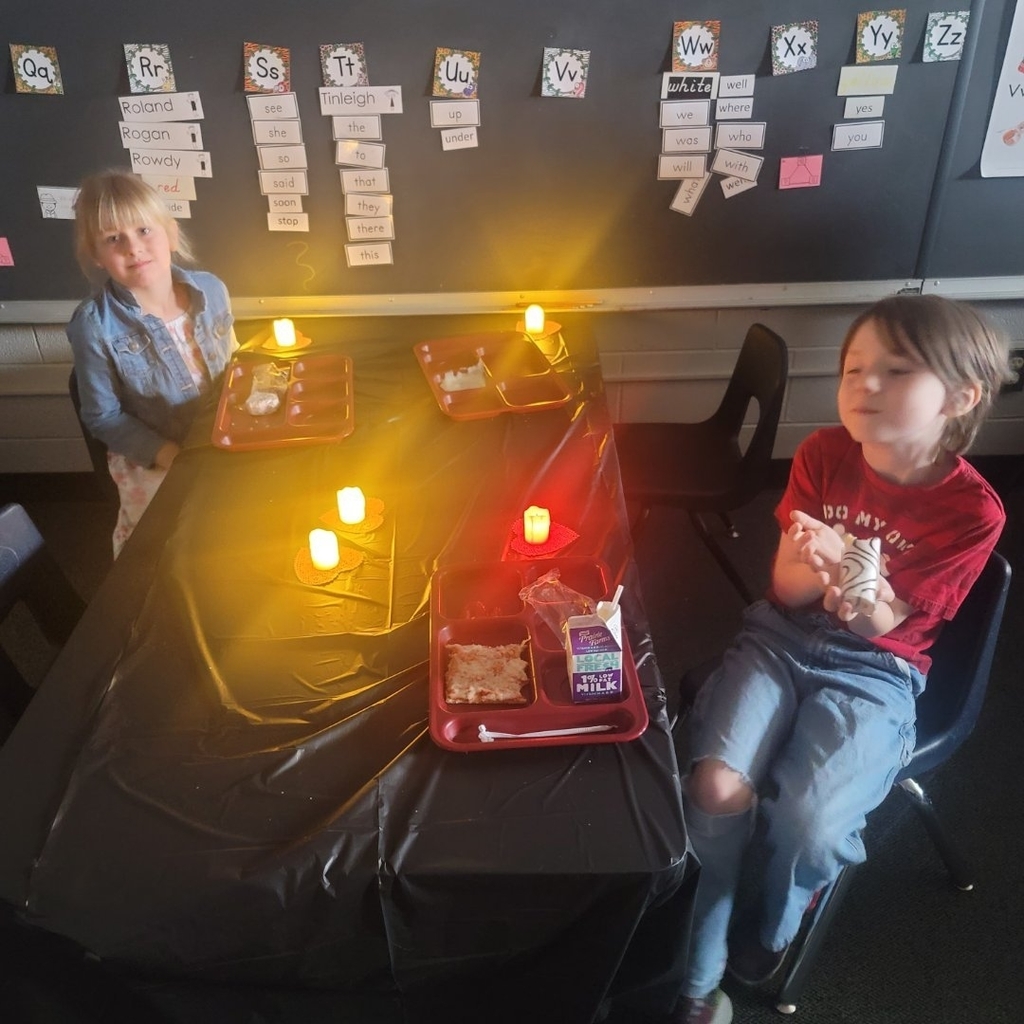 Robotics students in grades 3-6 did a presentation on how robots can be used to teach and reinforce Math skills to the EIU Math Energy Club on April 11.


The renovations to the Ag Building and Swickard Auditorium at Charleston High School are still moving right along! Next up: new tennis courts and new elementary school playgrounds!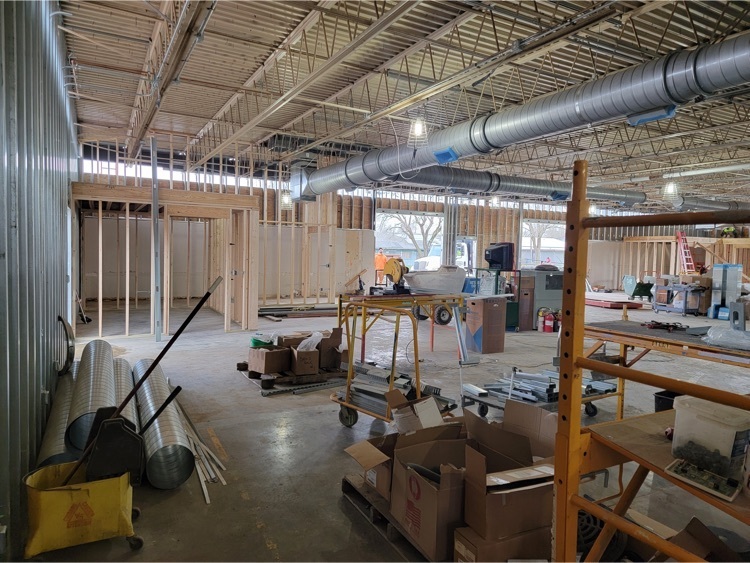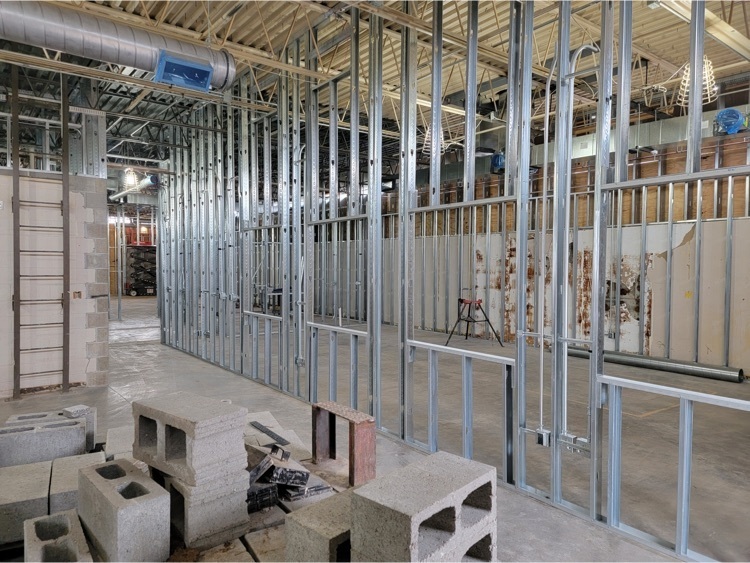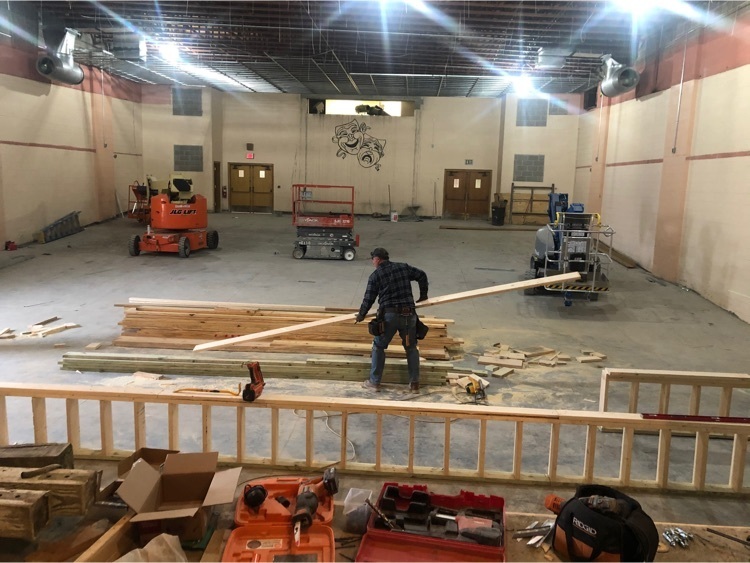 A huge THANK YOU to all of our CUSD#1 Paraprofessionals! We acknowledge that our teachers can always count on you and that our children can always count with you. You truly do make a difference every day in this district, and we appreciate all that you do! #paraappreciationday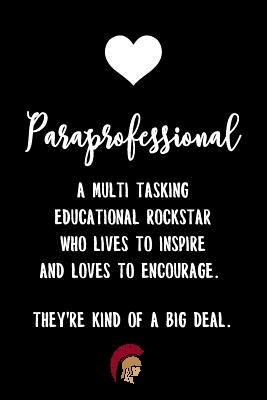 Join us in honoring all of our Assistant Principals this week for the enormous contributions they make every day towards student success!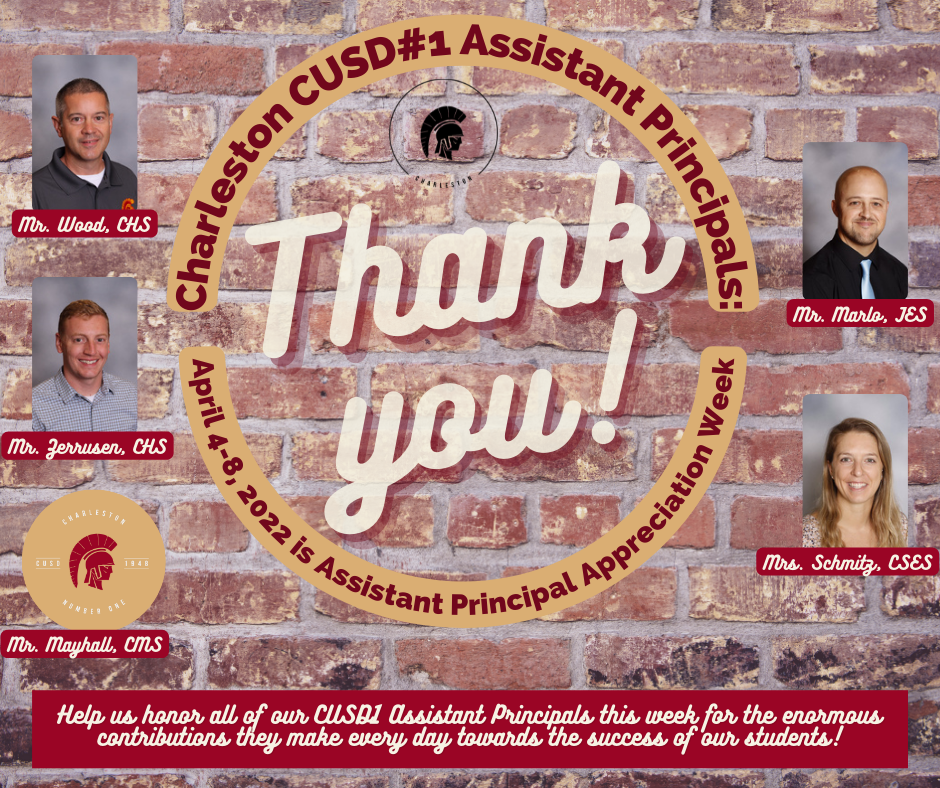 Parents, please see the following message from the Charleston Joint PTA and Ashmore PTO:
https://5il.co/185mc

The District will host the Annual Recognition Reception on Thursday, May 5, 2022 at 3:45pm in the Central Office Board Room for CUSD#1 employees retiring and completing 15, 20, 25, 30, & 35 years of service.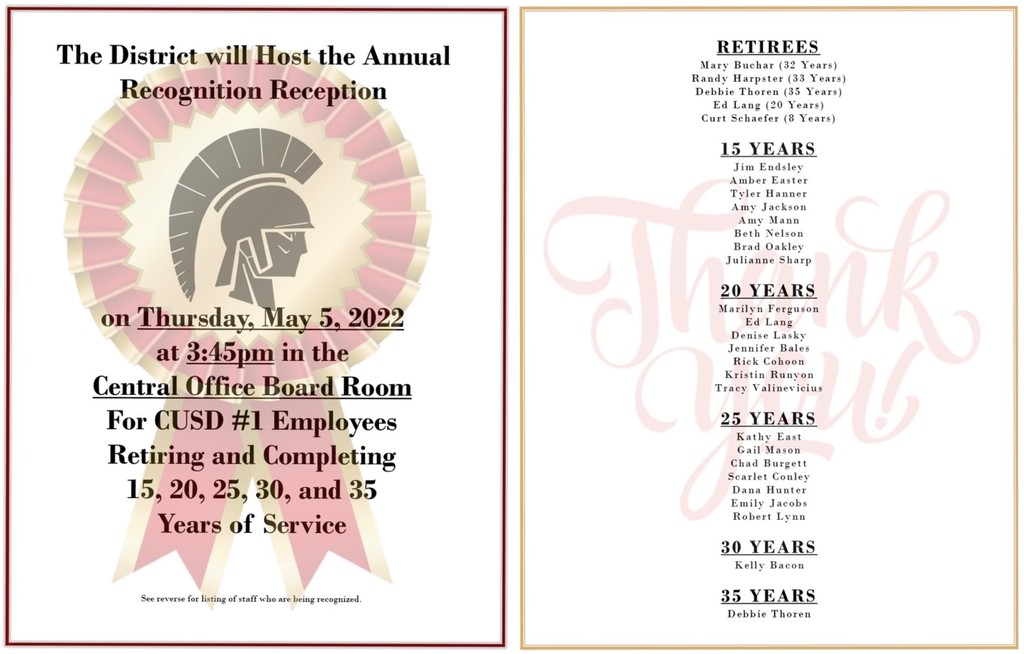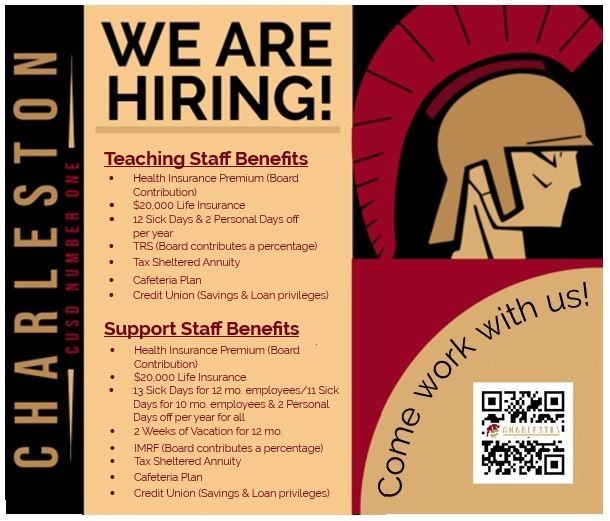 Ongoing construction at CHS in the Ag Building and Swickard Auditorium continues during Spring Break this week. Lots of progress is being made and we look forward to seeing the final outcomes later this year!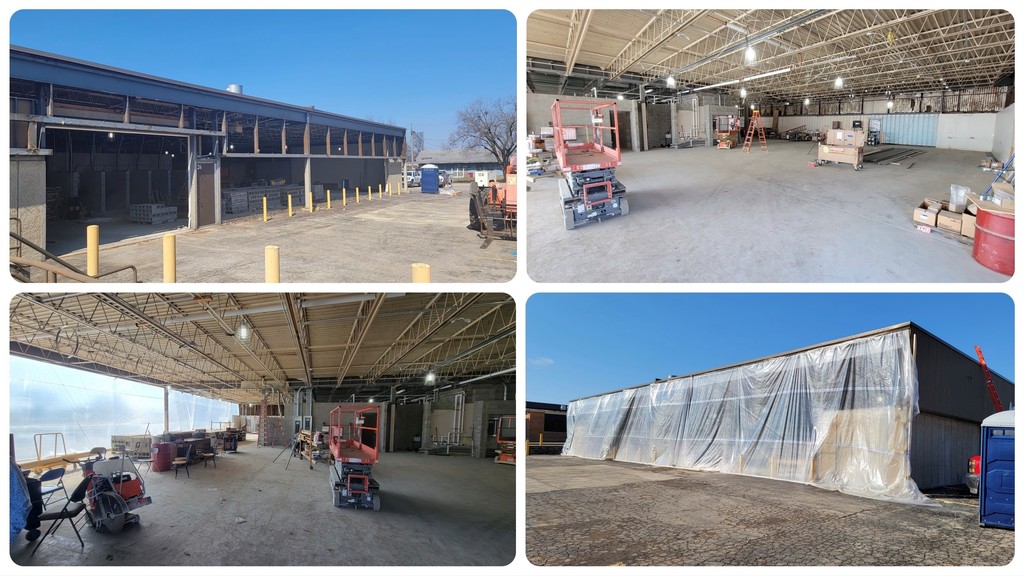 Hello, this is Charleston Schools Assistant Superintendent for Student Services Kristen Holly with a reminder to parents about this year's Illinois 5Essentials Survey. We value the input of our parents in helping us be at our best for kids. If you have not yet taken the survey, please consider taking a minute to complete it and help make a difference at Charleston CUSD #1. You can access the survey on our website or with the following link:
https://survey.5-essentials.org/illinois/survey/parent/login/
Thank you!

Effective February 25, 2022, CDC does not require wearing of masks on buses or vans operated by public or private school systems, including early care and education/child care programs.

Forecasted sub-freezing temperatures and snow throughout the night on top of this afternoon's icy road conditions give district officials increased confidence that closing our schools by utilizing an e-Learning day tomorrow is the best decision aimed at ensuring the safety of our school community. Charleston CUSD #1 schools will utilize an e-learning day tomorrow (February 25). Our district's e-learning plan is accessible on our website at
https://core-docs.s3.amazonaws.com/documents/asset/uploaded_file/1823159/e-Learning_Plan_8213_.pdf

Due to multiple recent forecasts showing weather events that may lead to treacherous road conditions late this afternoon, Charleston schools will close two hours early today, February 24. Lunches will be served. Students and staff should take whatever is needed home with them in the event than an e-Learning day is called for tomorrow. After school activities for today will be cancelled or postponed. We recognize how this poses an inconvenience to many; however, we want to act with caution for the safety of all who will be travelling in the coming hours.