Good luck to the CHS boys baseball team as they take on Springfield for the Super Sectional Championship! The bus leaves today at 4pm with CPD/Charleston Fire Department escort if anyone wishes to cheer them on as they leave town! See Previous post for ticket info.

https://events.juvare.com/IL-IDPH/cb7f8bcb-7e5d-4115-a51a-daa3625f0a40/
Use this link to register for for the Pfizer Vaccination Clinic being held at Charleston High School cafeteria on 6/28/2021. You must be registered in advance, and Charleston students will have priority throughout the weekend. Those under 18 are required to have a parent or guardian with them. Sending a note, or a close friend/relative will not be sufficient. Parking will only be allowed in the CHS student lot and entry can only be made through cafeteria doors. The other parking lots will be under construction at this time, and all other entrances will be locked.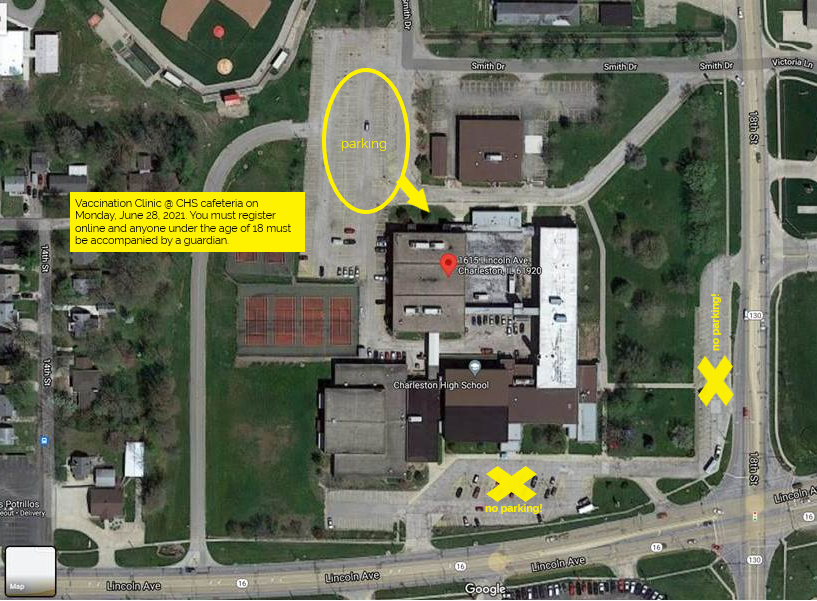 Work has begun on renovating the CHS Band and Chorus rooms along with tuck pointing at Jefferson Elementary School. The CHS parking lot replacement will start later this month.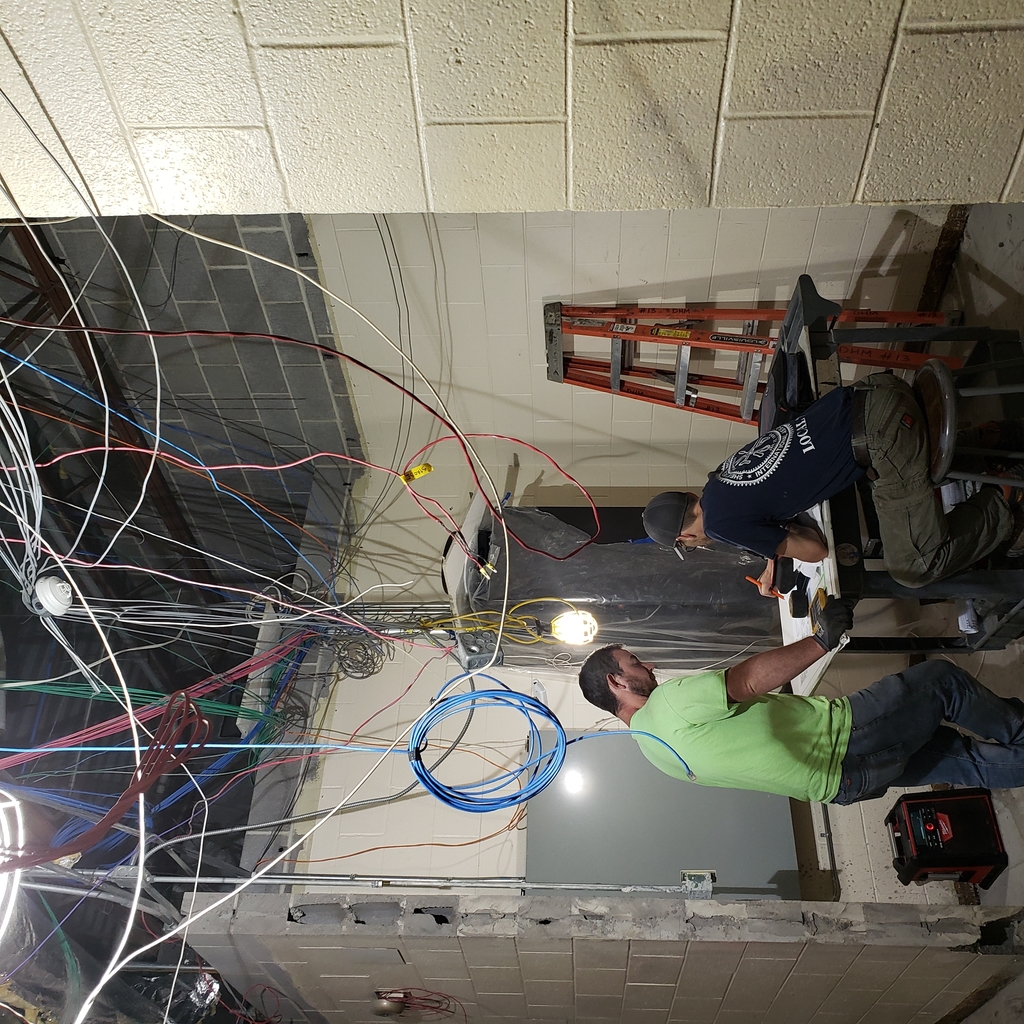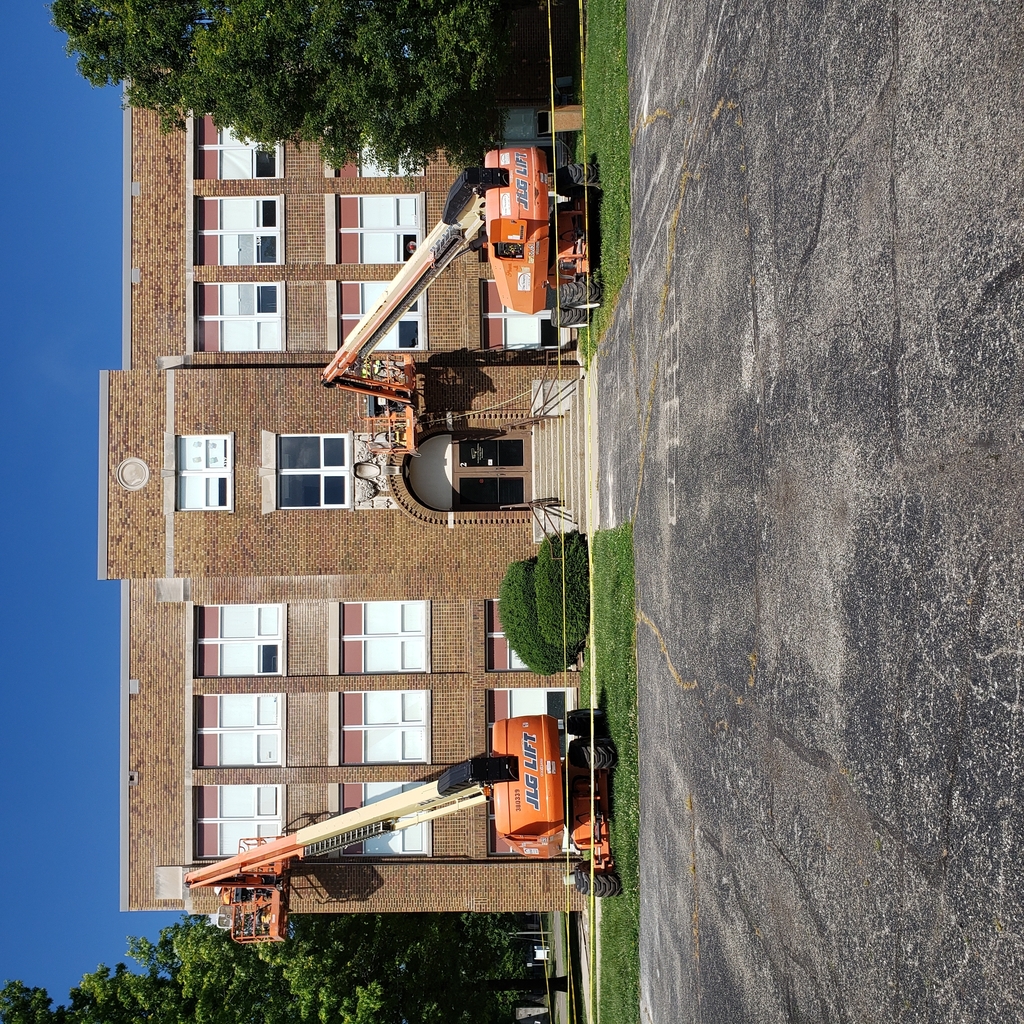 CUSD1 School Community, Congratulations to the CHS Trojans Boys Baseball team on advancing to the Elite 8. Come support the Trojans as they take on Springfield High on Monday at 7pm at Millikin University in Decatur. Please see this important message from the IHSA regarding tickets: Congratulations to your baseball team on its Sectional championship! It's extremely important for your administration, coaches, families, students, and fans to know that ALL Super Sectional and State Finals tickets will be digital tickets this year. There will be no cash ticket sales at the gate. Please help us spread the word with your team parents, grandparents, students, and fans. To purchase digital tickets, baseball fans can: • Download the GOFAN app. • Click this link: GOFAN. • Click this logo on the left side of the IHSA home page. • Select your game, and purchase tickets with a credit card. • ALL Super Sectional and State Finals tickets are digital. • Super Sectional tickets: $7 • State Finals tickets: $10 • Fans are able to purchase as many tickets as they wish. • If some family members are unsure about the process, we encourage one family member to purchase all tickets for the entire family. • When fans purchase tickets, they will receive an email with a link to their tickets. • Fans simply show their phone at the gate to redeem their tickets and enter the stadium. • At the State Finals, fans will need separate tickets for the semifinal games and the trophy games. • There is a $1 + 5% service charge on each ticket. Please contact the IHSA office with questions about digital tickets. Best wishes to the Trojans in the Super Sectional!
Good Luck today to Makenna McBride (100 meter dash) and Megan Garrett (800 meter run as they compete in the class 2a state track meet today at EIU. Both set to run this afternoon. Good luck this evening the the CHS boys' baseball team as they take on Troy Triad in the sectional championship here at home with a game time of 4:30

Charleston CUSD #1 employees across our district gathered for an end-of-year appreciation breakfast today. Central Office and Aramark food service staff prepared food and it was served by district administrators. With the pandemic's waning, what a fun way to recognize the efforts of our staff, celebrate accomplishments, and strengthen relationships even more!
https://youtu.be/AwRohbsFlm0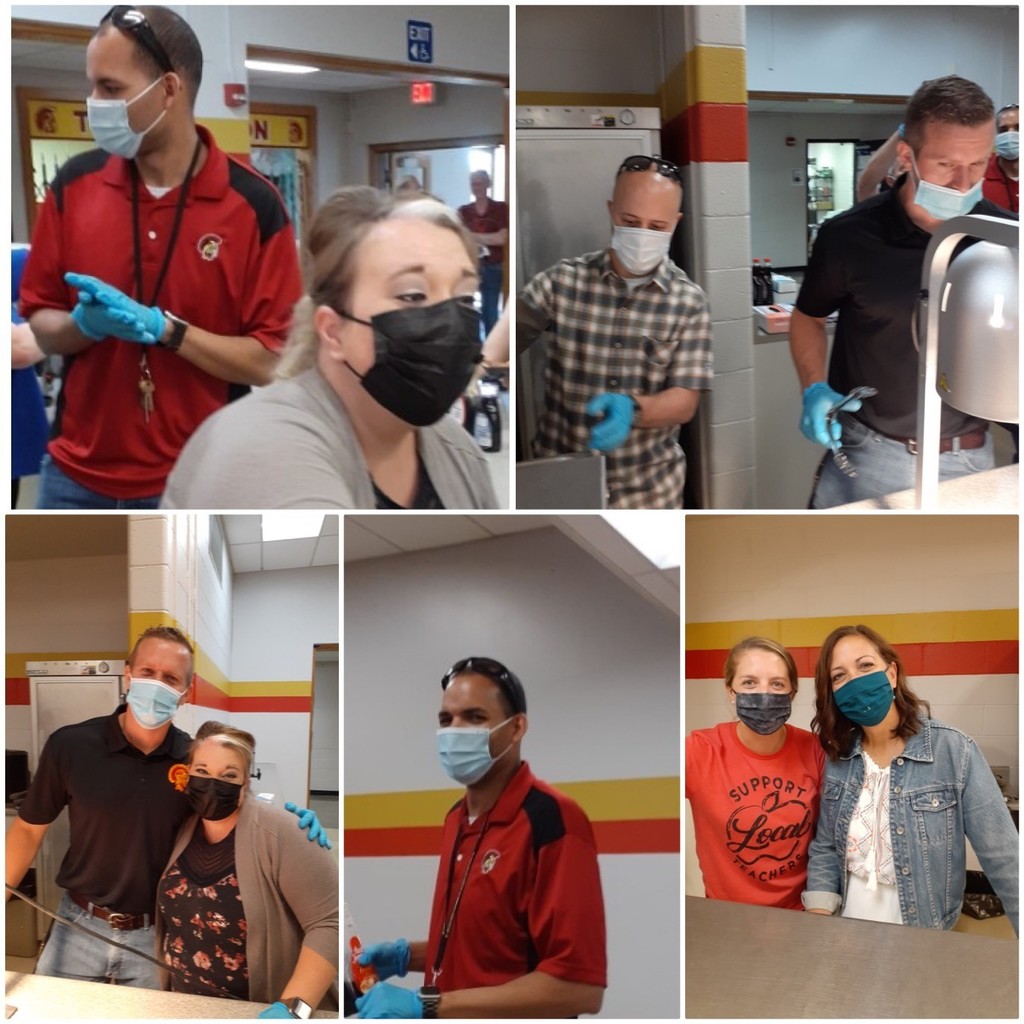 EIU's Summer Meals Program is back! Kids 18 and under are eligible to receive free meals this summer. (M-F June 7-August 6, 2021) For more information, call (217) 581-3967.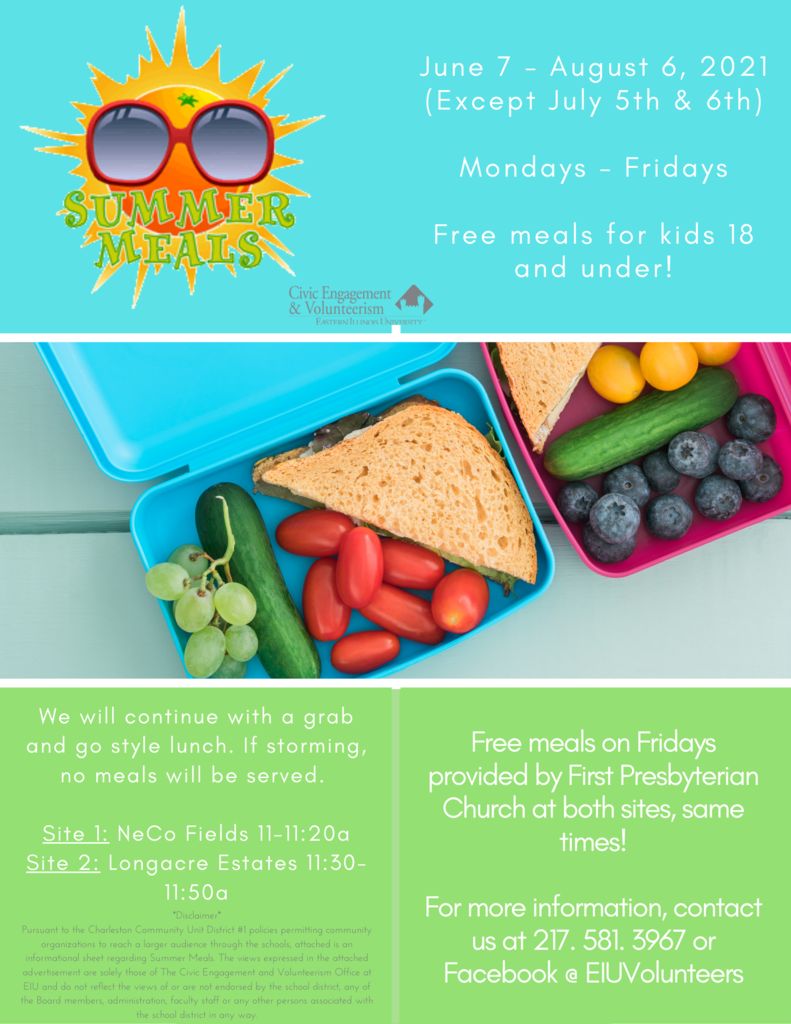 Our students have grown their wings & are ready to fly. Please stop by Mark Twain & take your student's picture with the wings. When you post the picture to social media, use #iwillsoar Thank you to the Mark Twain art teacher, Miss Thompson & the kindergarten students for their hard work creating this beautiful work of art.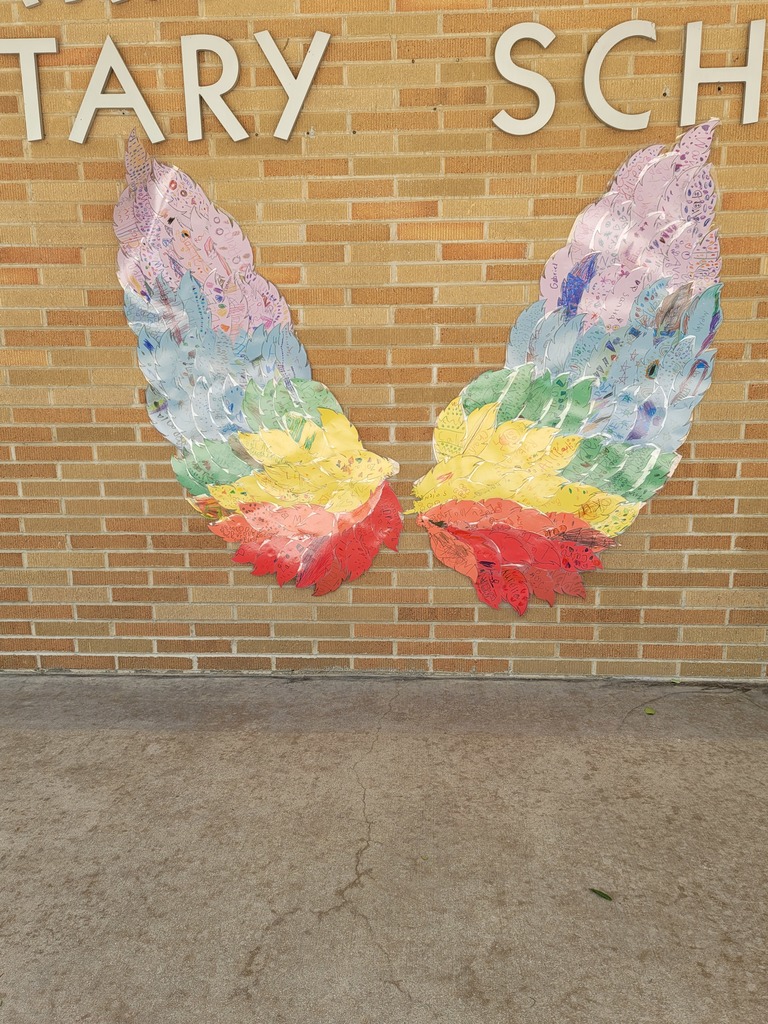 Just a reminder that the district will be utilizing its final 2 remote planning days next week (Thurs. June 3rd & Fri. June 4th), making next Wednesday (June 2nd), our last student attendance day for this school year.
https://5il.co/dd8x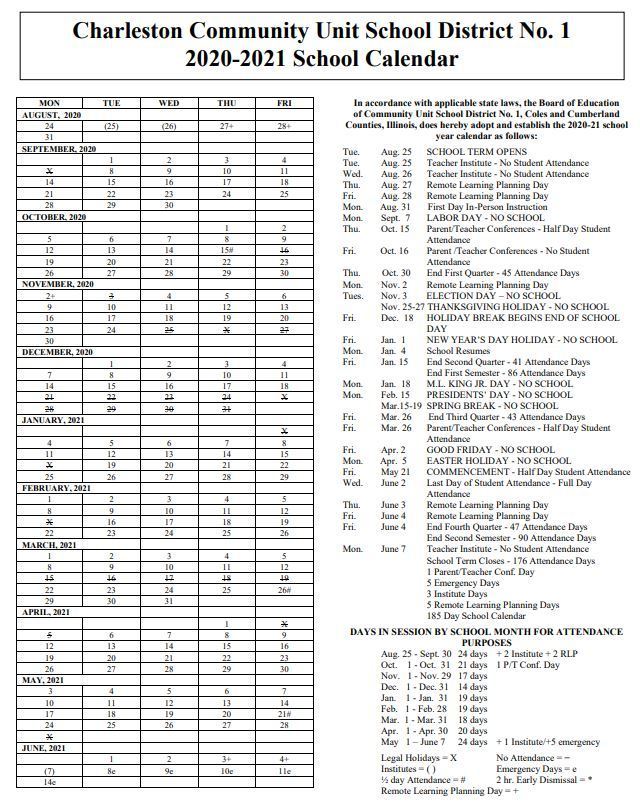 Congratulations to the Charleston High School Class of 2021! You did it!!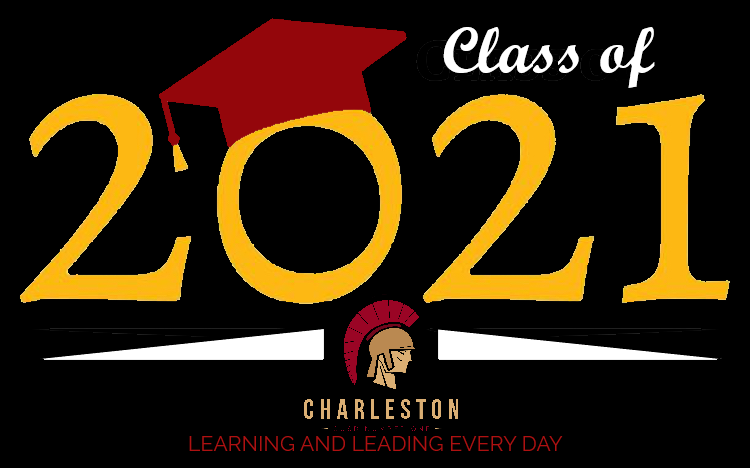 Jack Ashmore was recognized at last night's School Board Meeting for his 27 years of service broadcasting CUSD #1 sports. He has dedicated 50 years of his life to radio broadcasting, and we have been honored to have him be the "voice of Charleston athletics" for such a long period of time.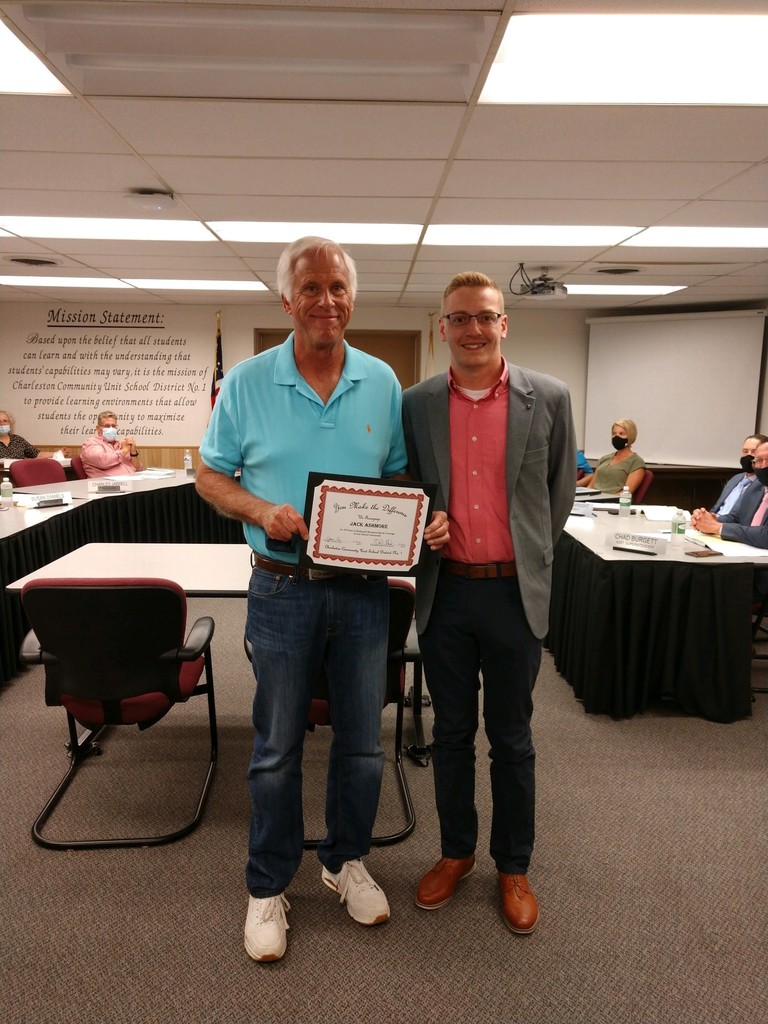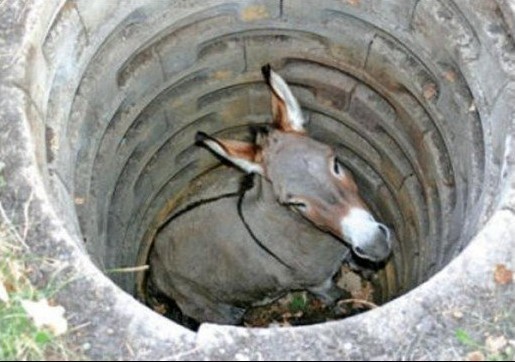 Congratulations to these outstanding Jefferson Elementary School students and recipients of the 2021 Charleston Rotary Club Youth Leadership Awards. #CharlestonCUSD1 #learningandleadingeveryday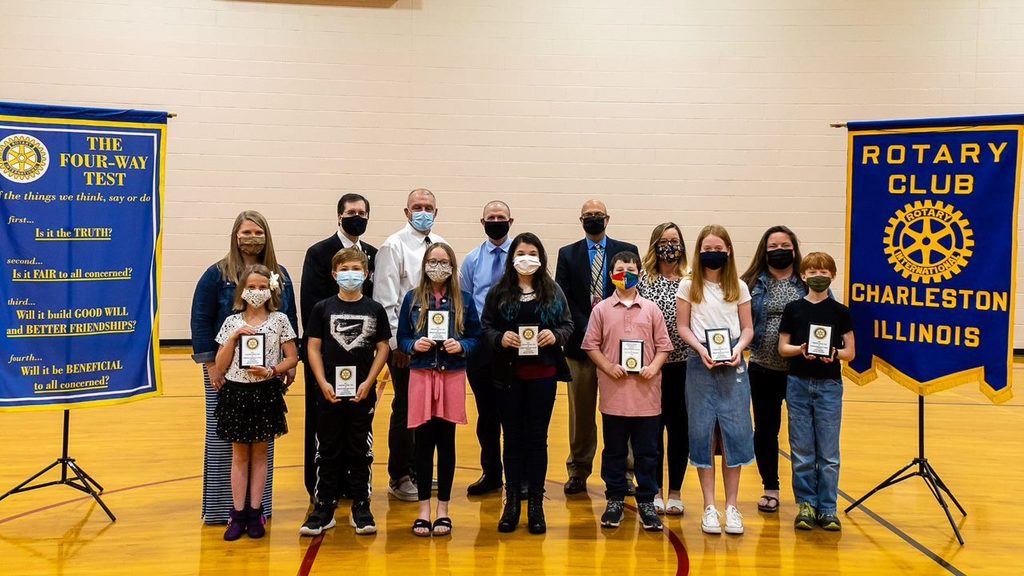 The Charleston Carnegie Public Library is offering a free Summer Reading Program for all ages with chances to win prizes. For more details, please see the attached flyer:
https://5il.co/suh5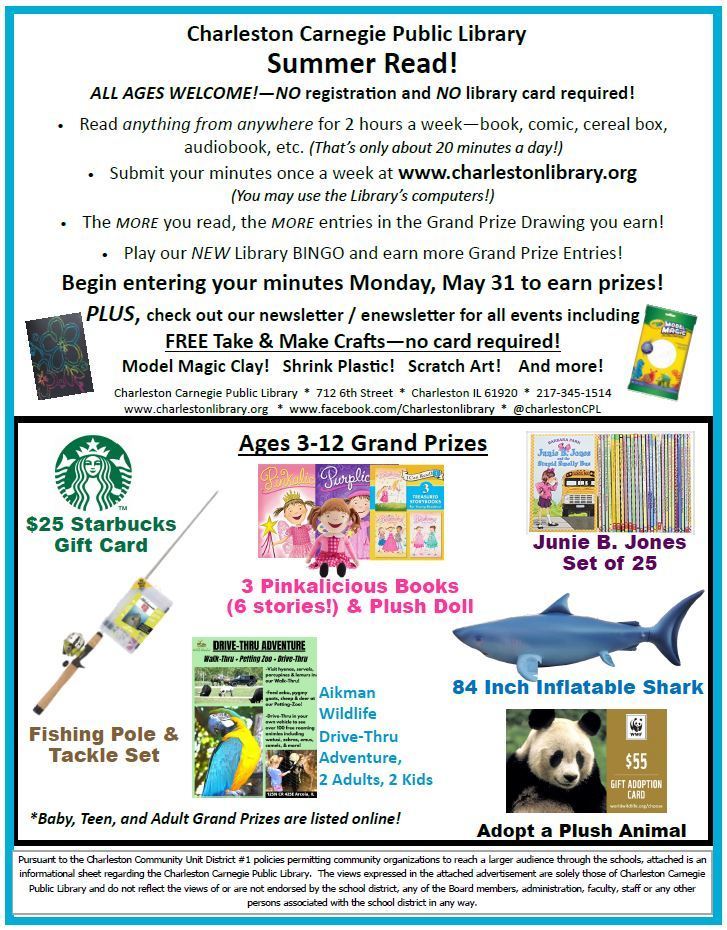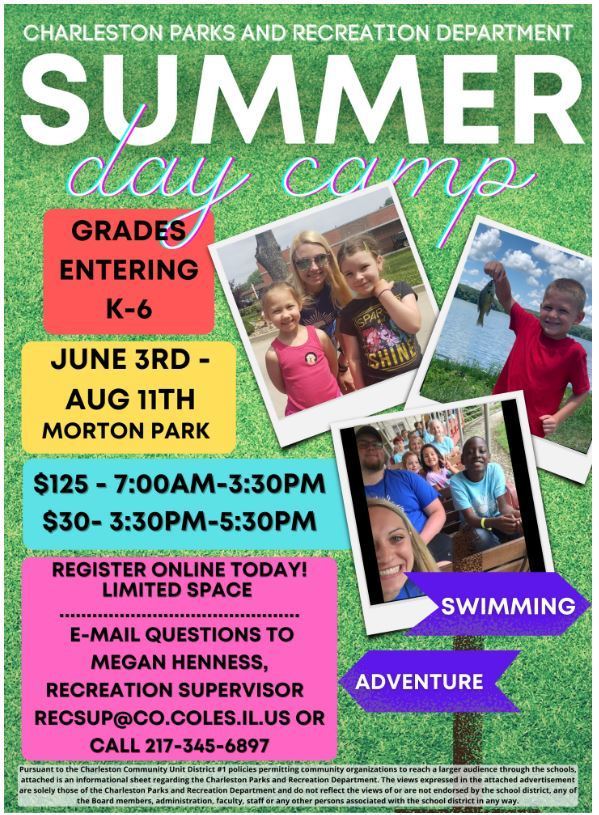 Happy National School Nurse Day to all of our Charleston CUSD#1 Health Care Professionals!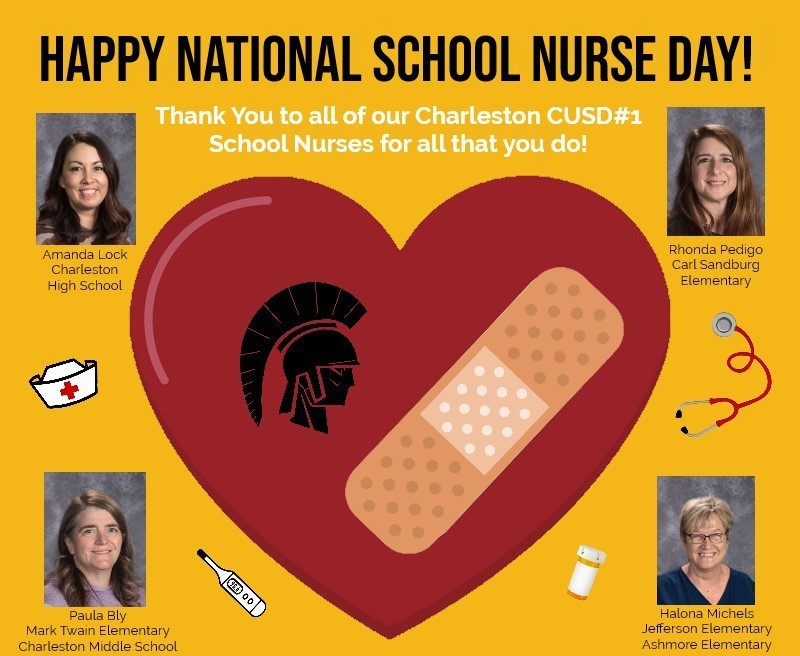 Please see the following Press Release from the Coles County Health Department regarding an opportunity for IL residents age 18+ to register for a single dose, Johnson & Johnson COVID-19 vaccination clinic on May 22, 2021 at SBLHC:
https://5il.co/sgc0


Happy Teacher Appreciation Week to all of our Charleston CUSD #1 Teachers! We are so thankful for all that you do to help our students learn and lead everyday! #teacherappreciationweek2021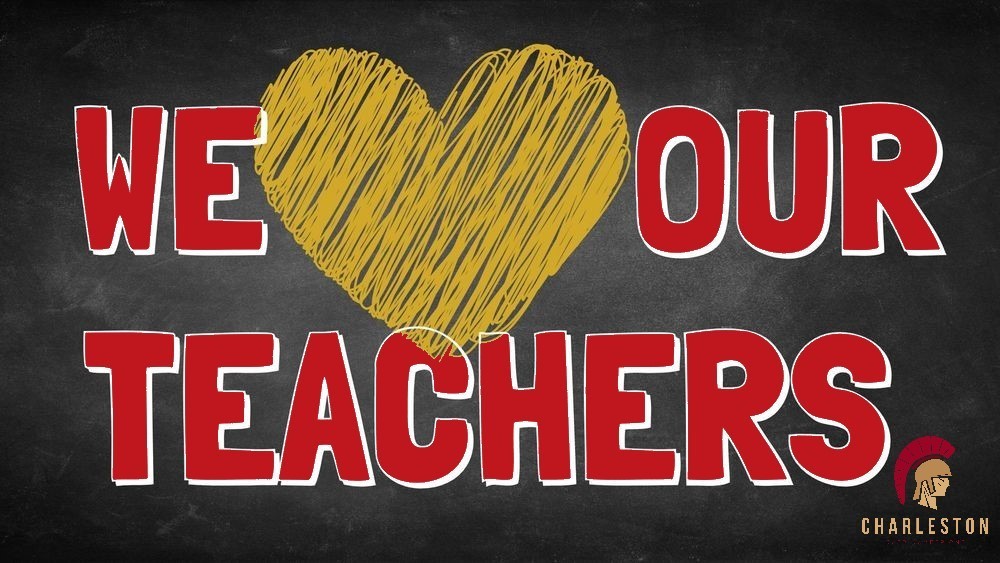 Today, the ISBE is releasing a short guidebook on lessons learned from the pandemic. Some of our State Superintendent's favorite lessons are as follows: Lesson #1: Human welfare comes first. We learned that "Maslow before Bloom" is right and just—always. Lesson #2: Learning differently is still learning. Our students may have learned more about life during this time than during a traditional school year. The lessons learned, both formally and informally, will shape the remainder of their lives, and as a result, this generation of students will be different. Lesson #3: Relationships. Relationships. Relationships. In this pandemic, we had to let go of some rituals and routines and create new ones that fit the new reality that is still unfolding. Lesson #4: Leverage technology in new, inventive, and meaningful ways. Now that our teachers and students are comfortable using computers for lessons, use this time to create adaptive change opportunities. Lesson #5: Assessments should be a part of the day-to-day learning. Linking academics to behavior compliance is not effective. Authentic assessments align with today's world. These include project-based assessments, case studies, collaborative work, and open note tests. Lesson #6: We can do whatever we put our minds to; there are no unsolvable problems. Thank you, Charleston School Community, for Learning and Leading Every Day!