Last week, CMS art students from 1st & 2nd quarter put their art display for the winter art show. The Community Art class also sold art & dog treats to raise money for the Coles County Animal Shelter. They had a goal of $150 and ended up making $376! Thanks to all that came out!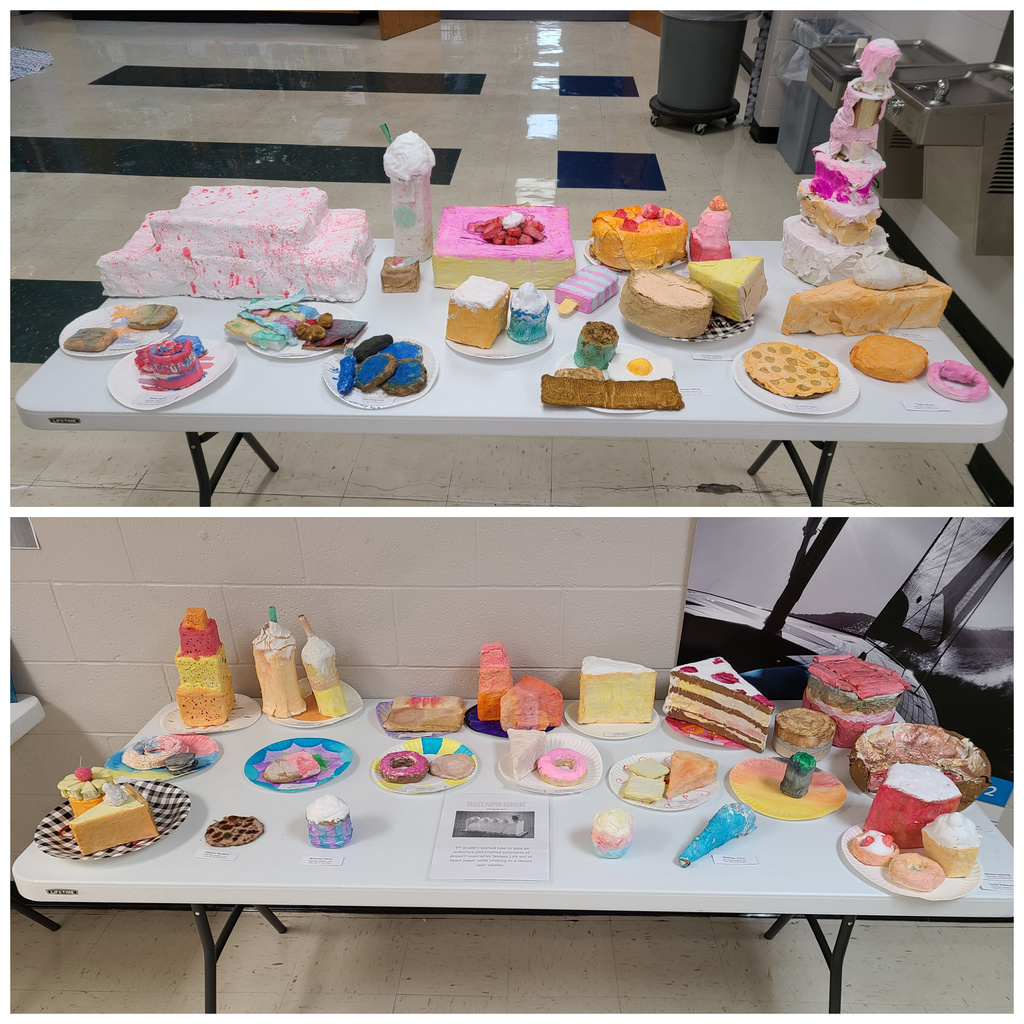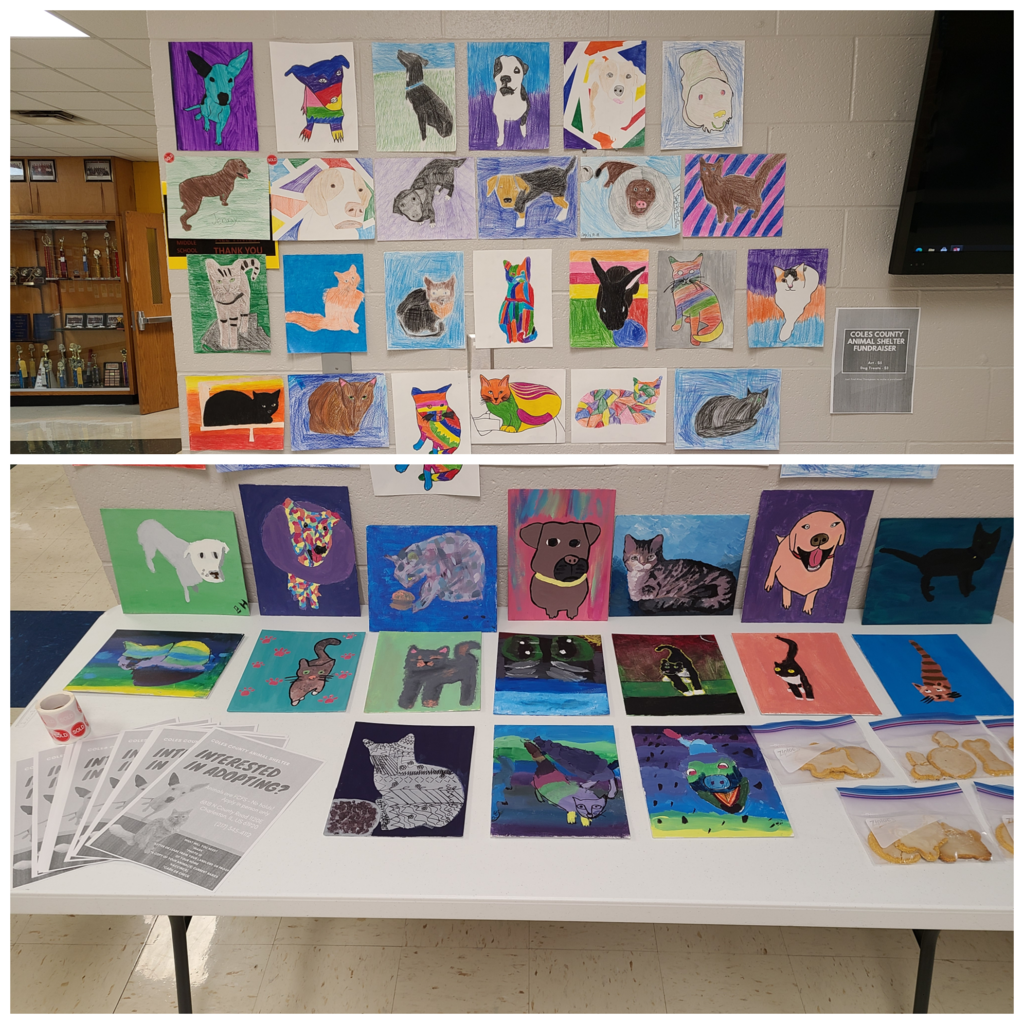 CMS students in first hour art decided to raise money for the Coles County Animal Shelter. They made and sold both art and dog treats at the art show last week. They raised $376 (exceeding their goal of $150)! Today, they delivered the money and got to visit the animals!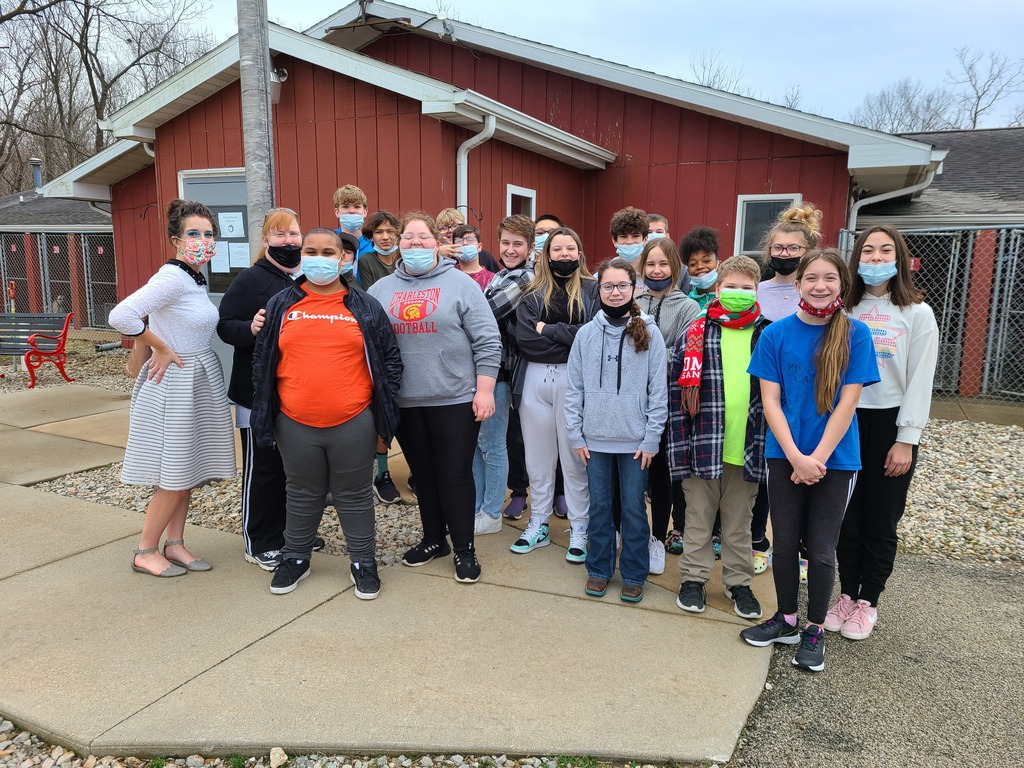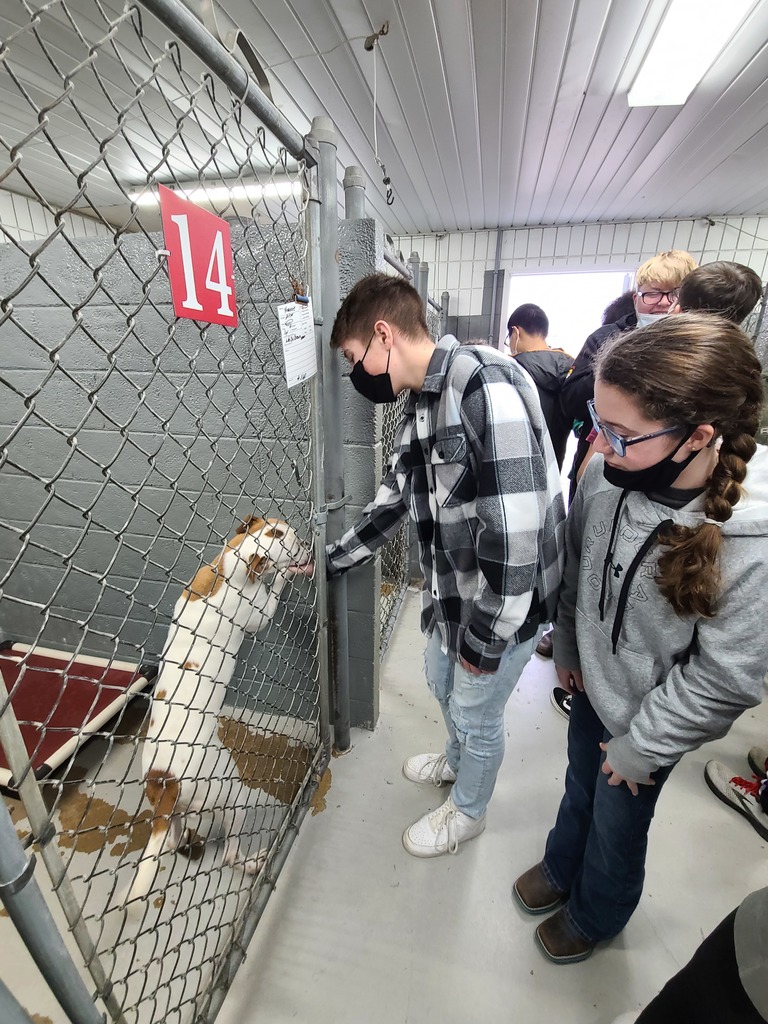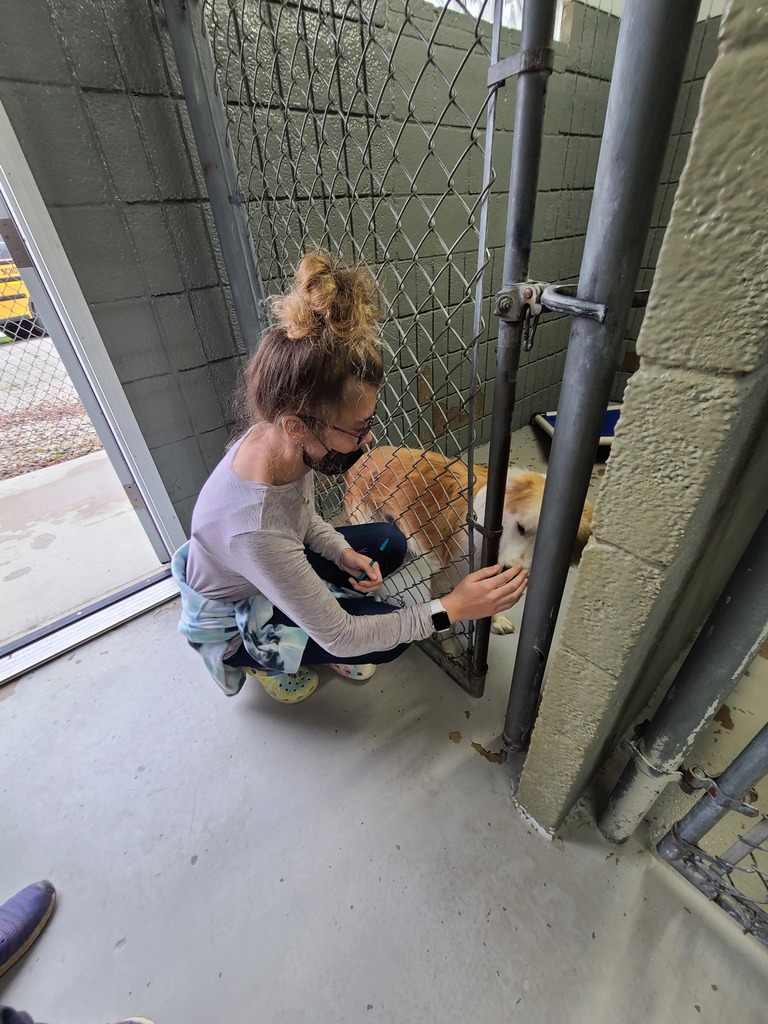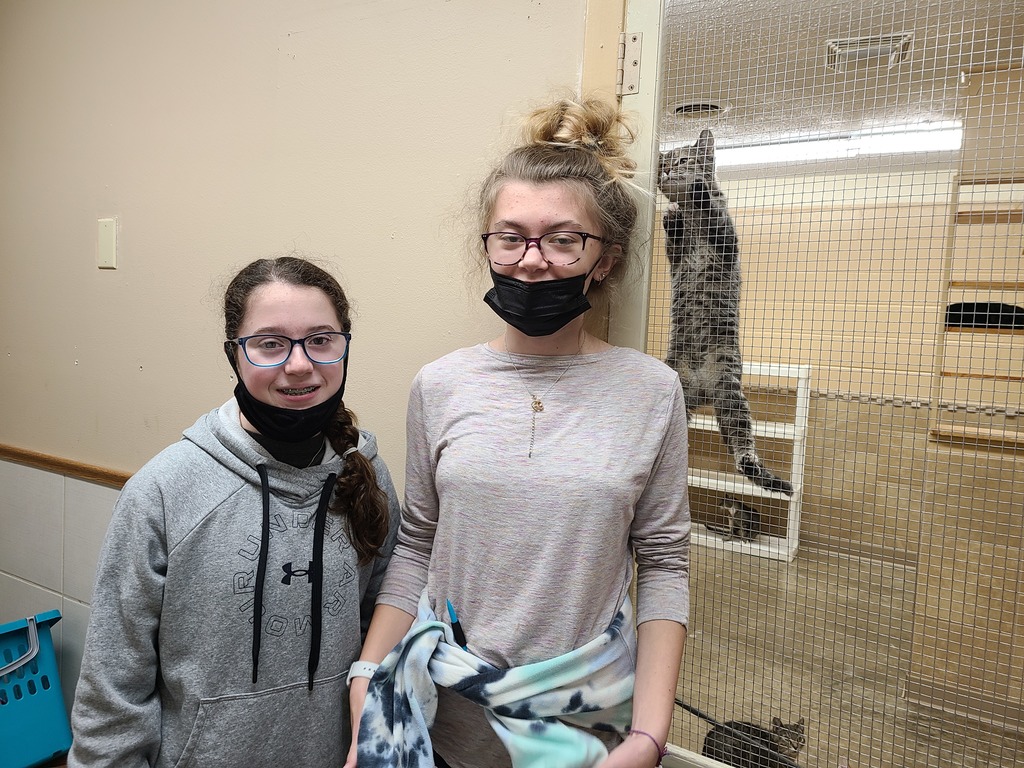 Mrs. McMahan's EPIC class won "The Gnome" during today's friendly 8Gold competition: tallest, freestanding Christmas tree made from triangular pyramids. Congrats!!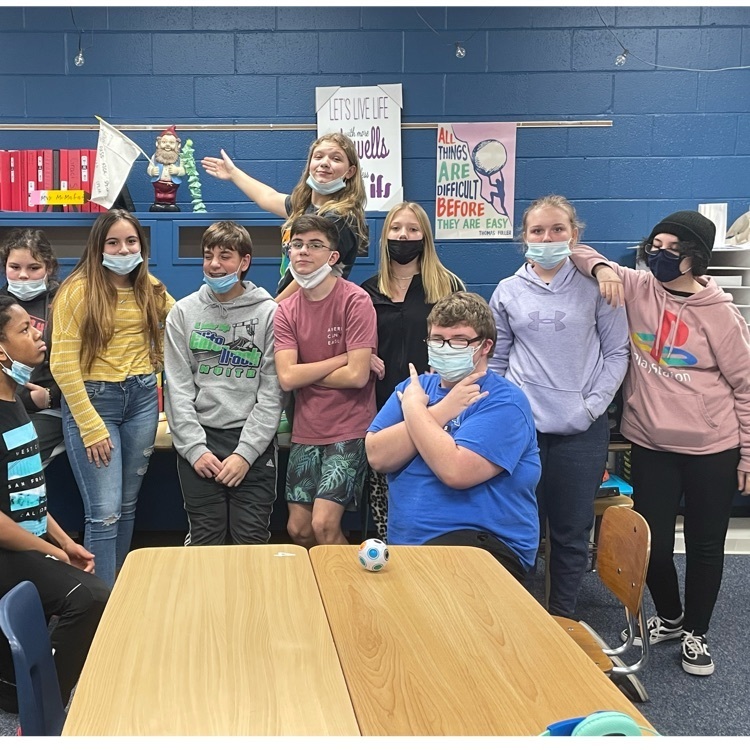 Tomorrow night the CMS art students will be putting on an art show! Additionally, first hour students are raising money for the Coles County Animal Shelter. They made art to sell for $5 and dog treats for $3. Stop by and enjoy the art!

8th grade student, Caydean Chancellor made a birdhouse on his own after his experience working with birdhouses during our service day. Amazing talent and great work, Caydean!!

Students in Mrs. Richter's 8th grade Epic building a shoe tower with only shoes on their feet. Tallest tower wins; It's team building at its finest!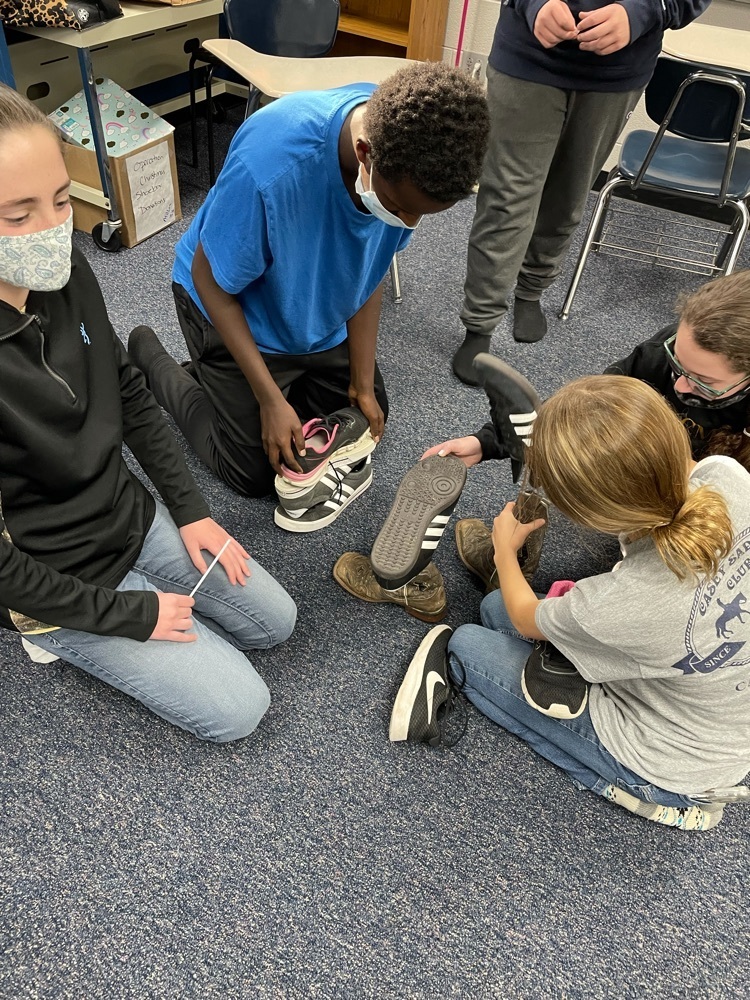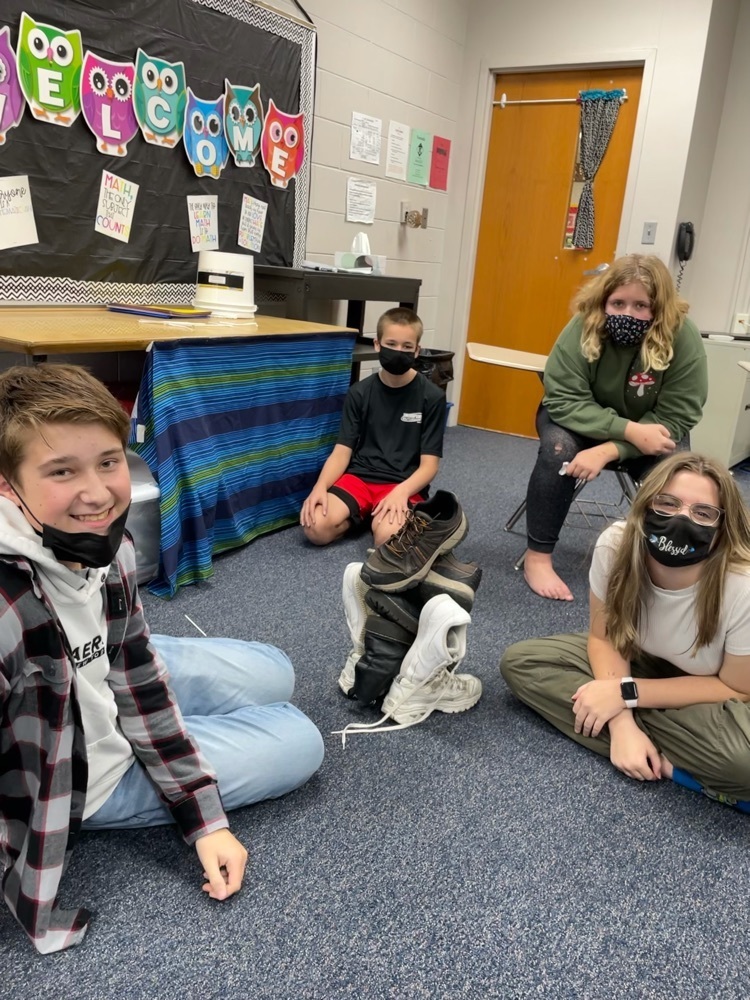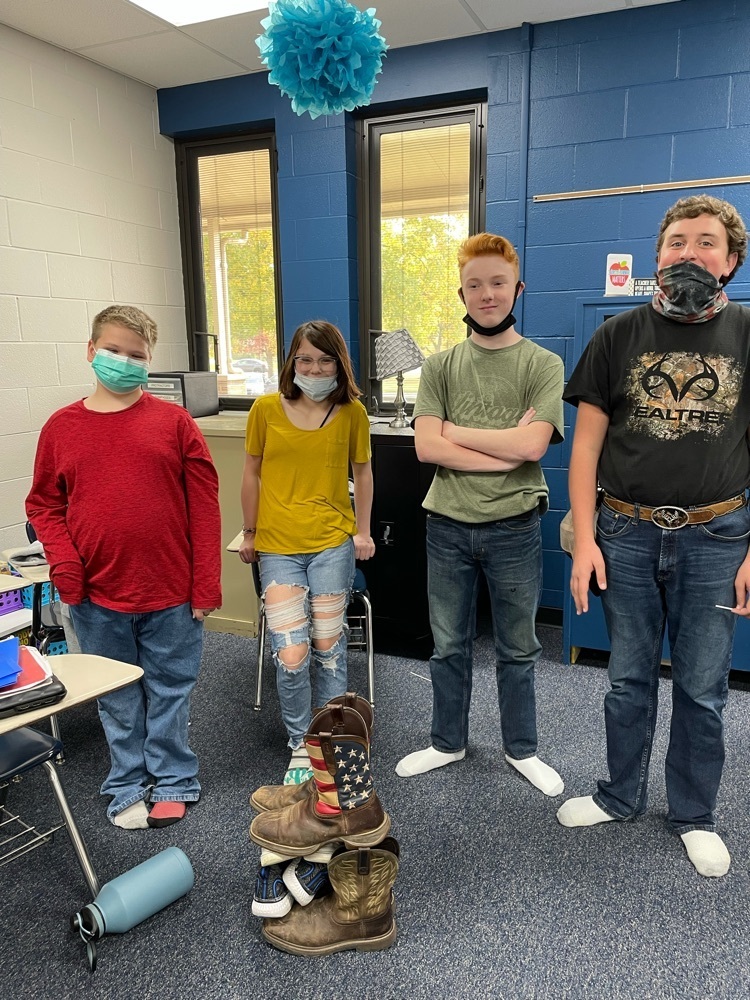 Thank you to all 8th grade students and supporters for a FANTASTIC service day!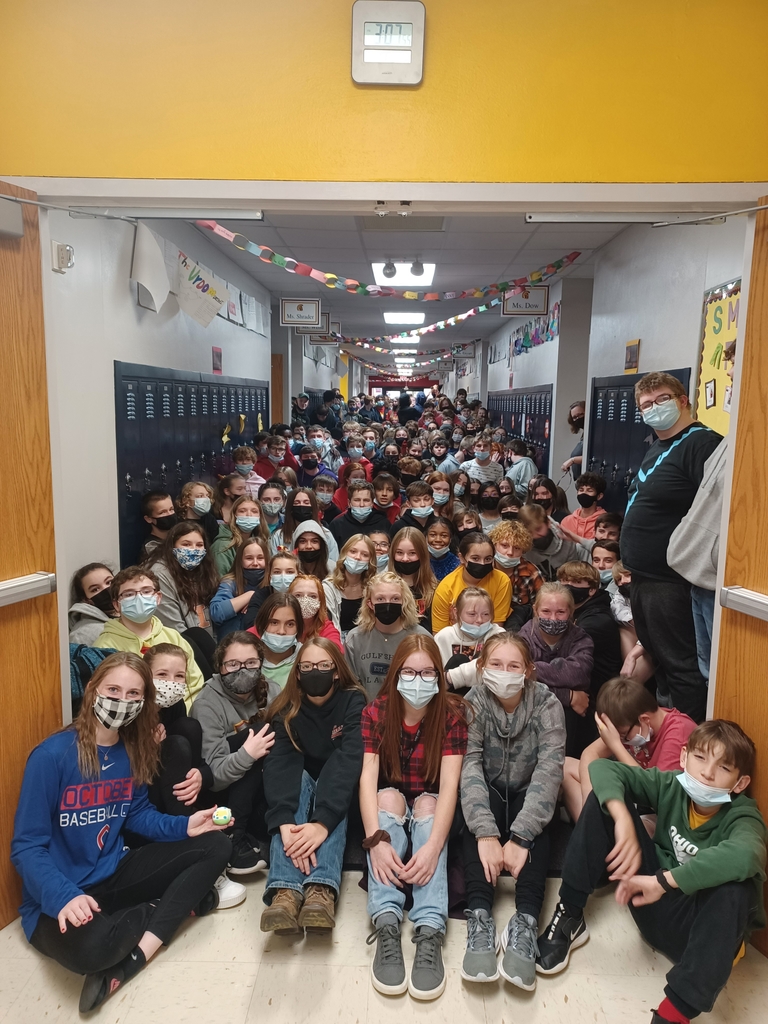 We are so proud our 8th graders!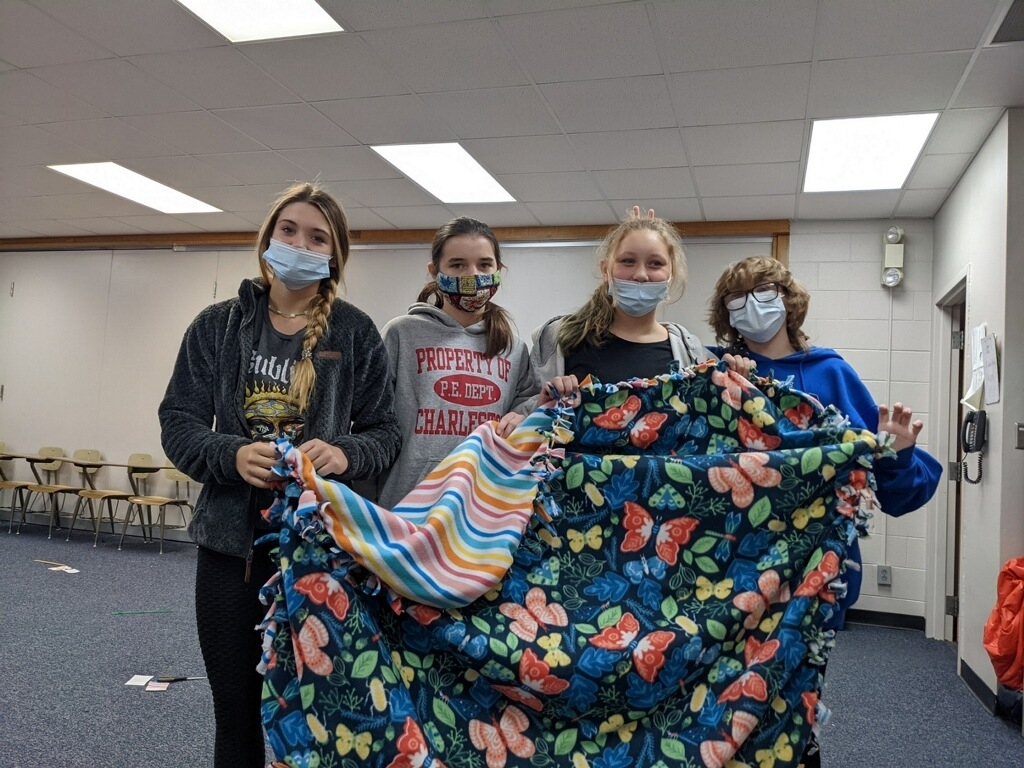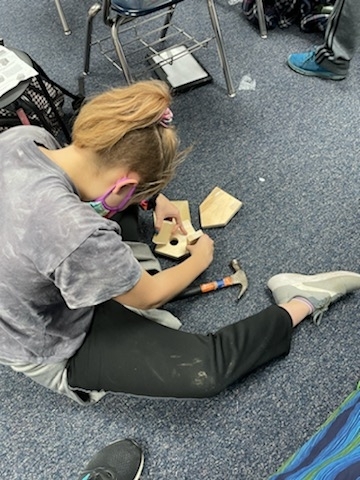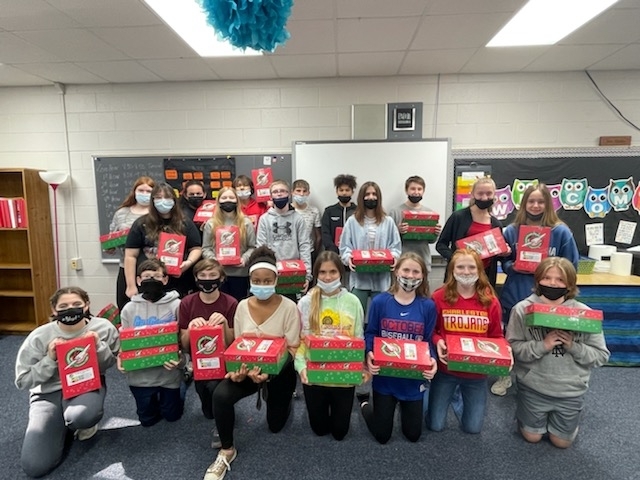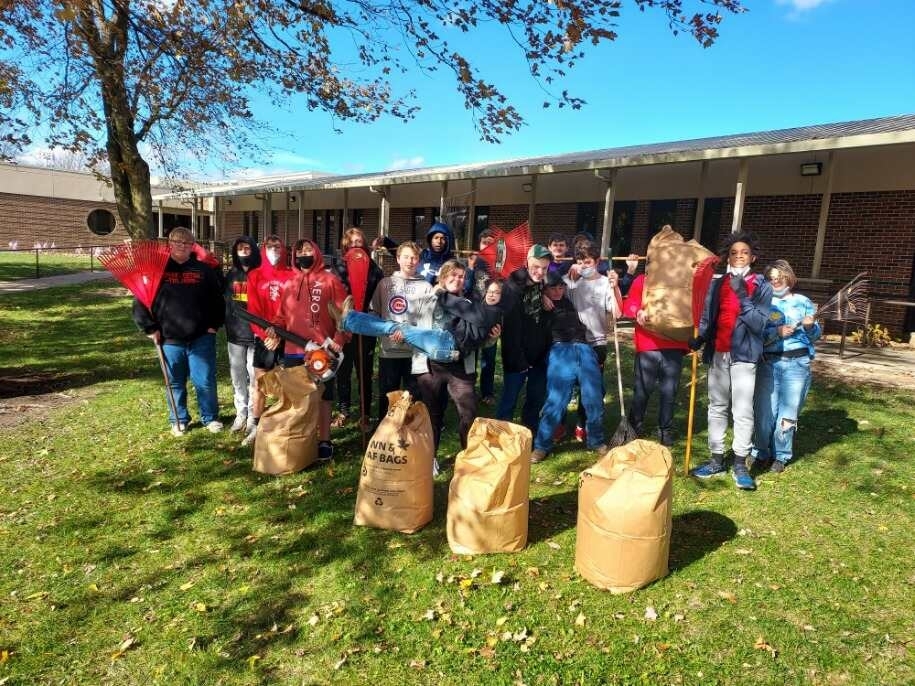 8th Grade Service Day 2021!!!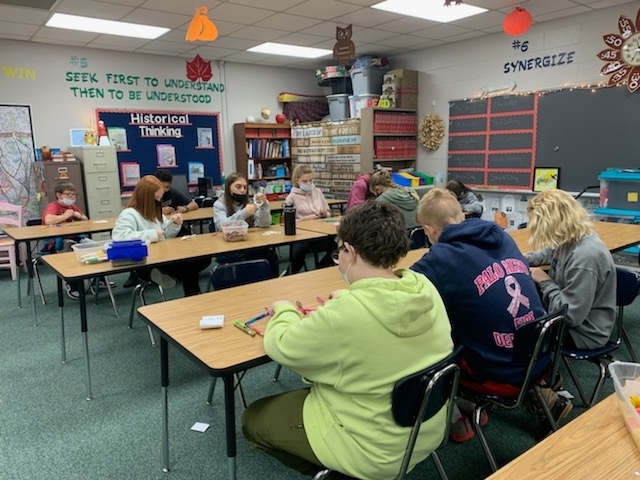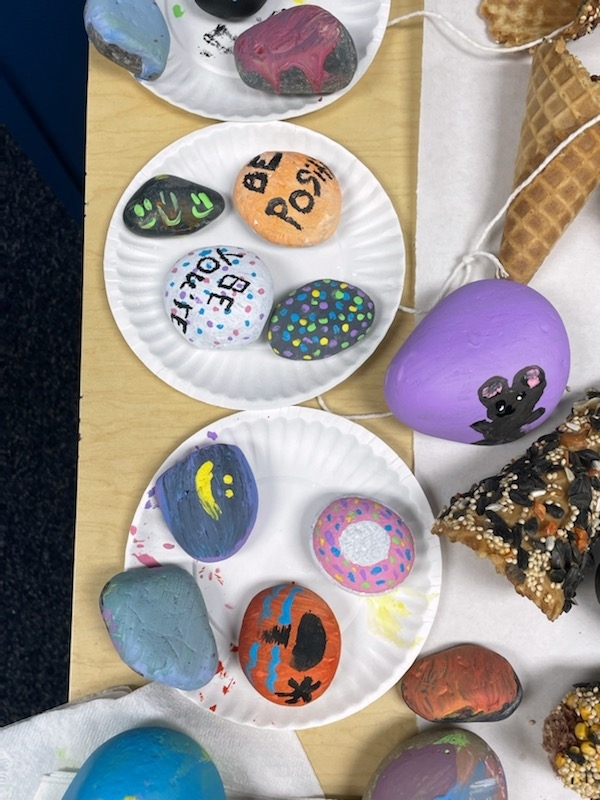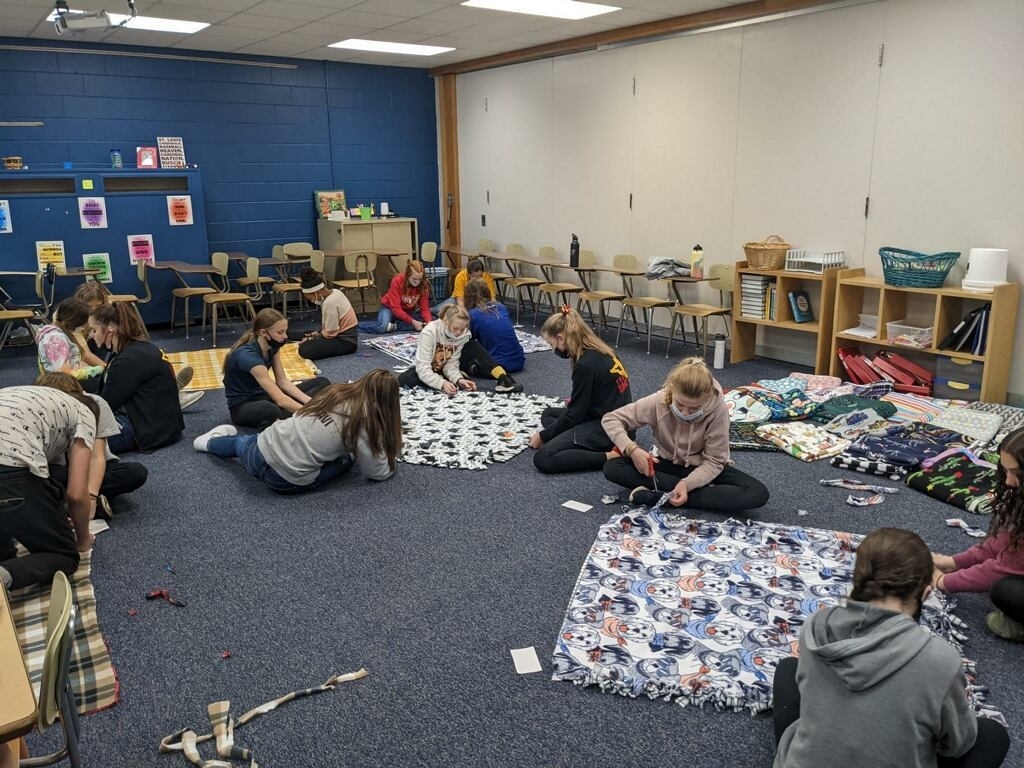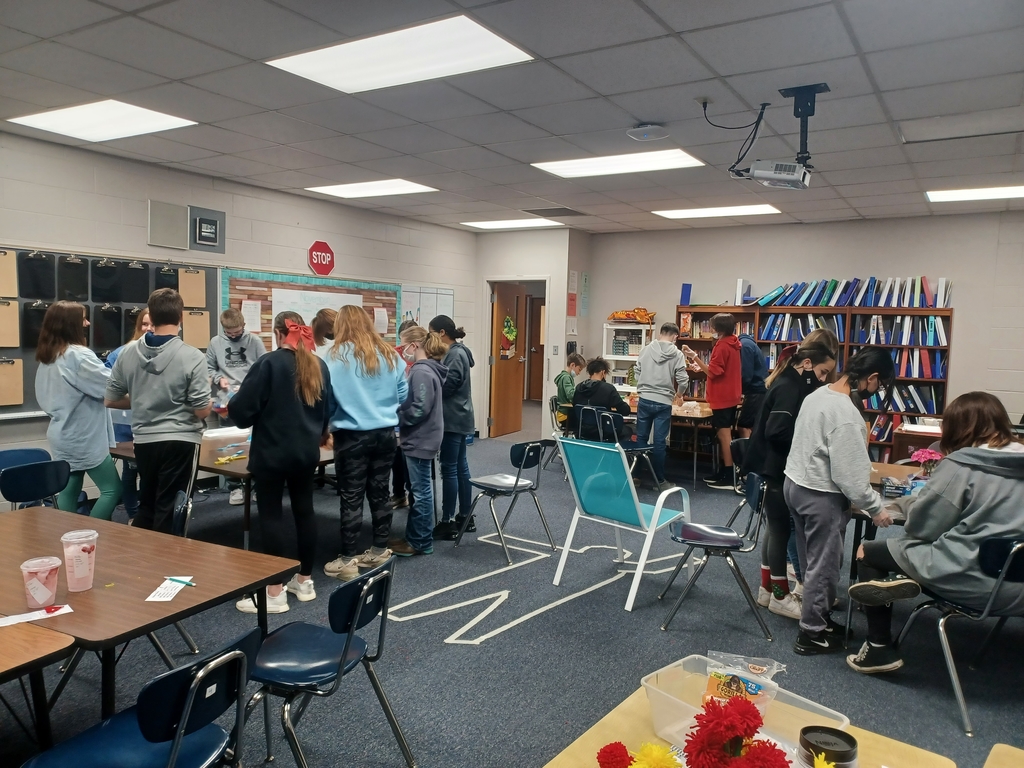 More service day!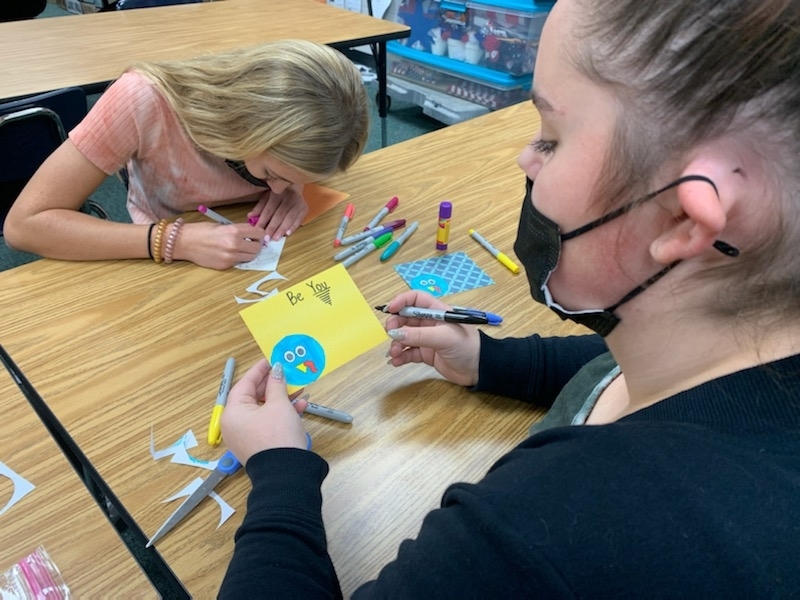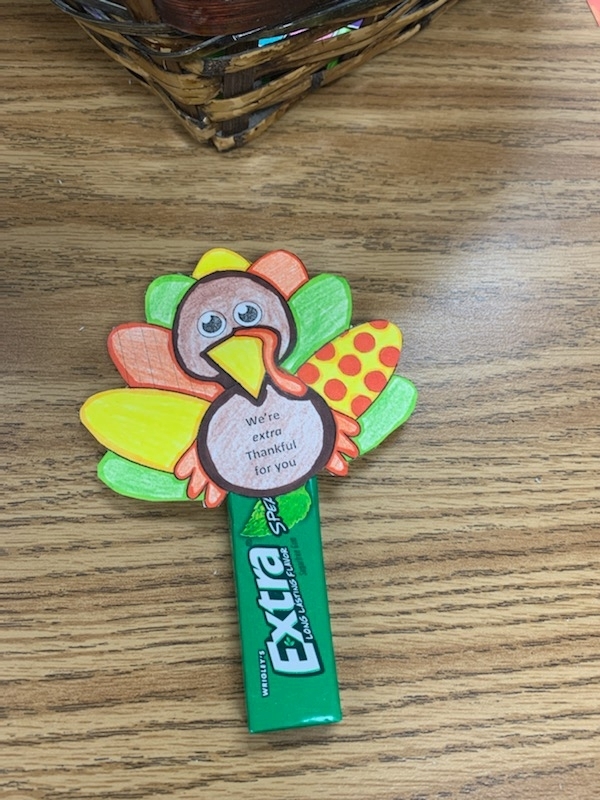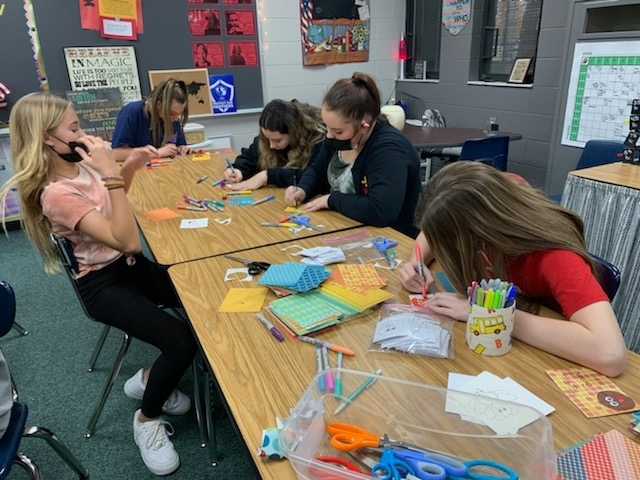 The CMS girl's basketball game for this evening in Paris has been canceled.
8th grade students try to solve The Great Thanksgiving Day Dilemma in a figurative language escape room!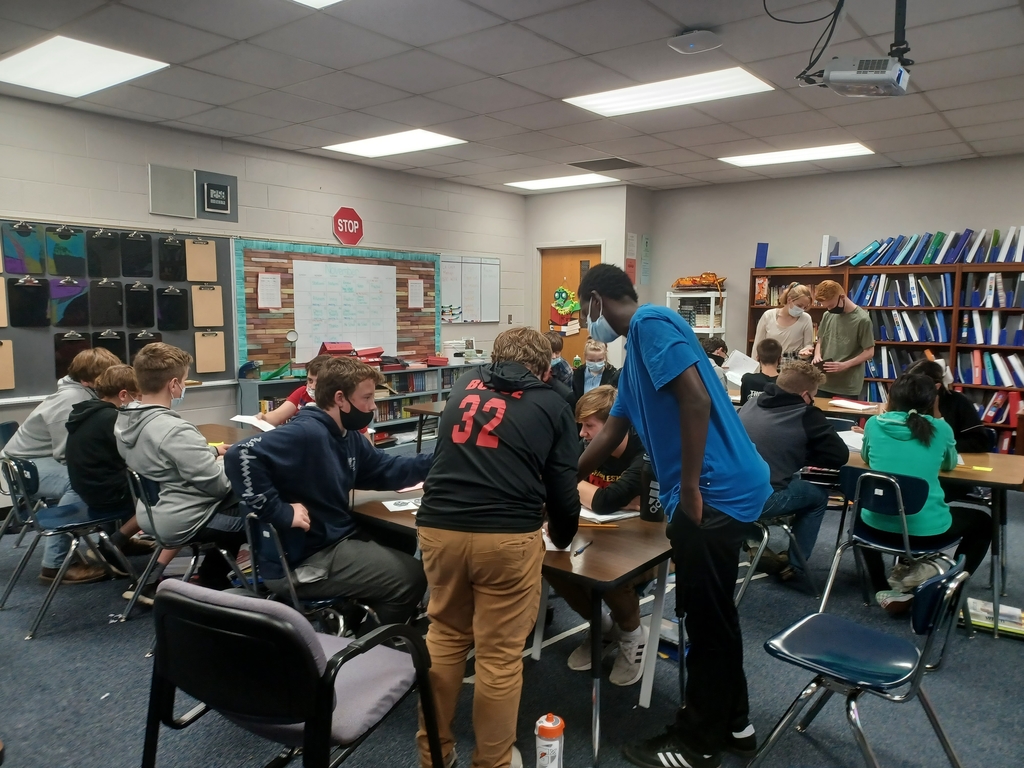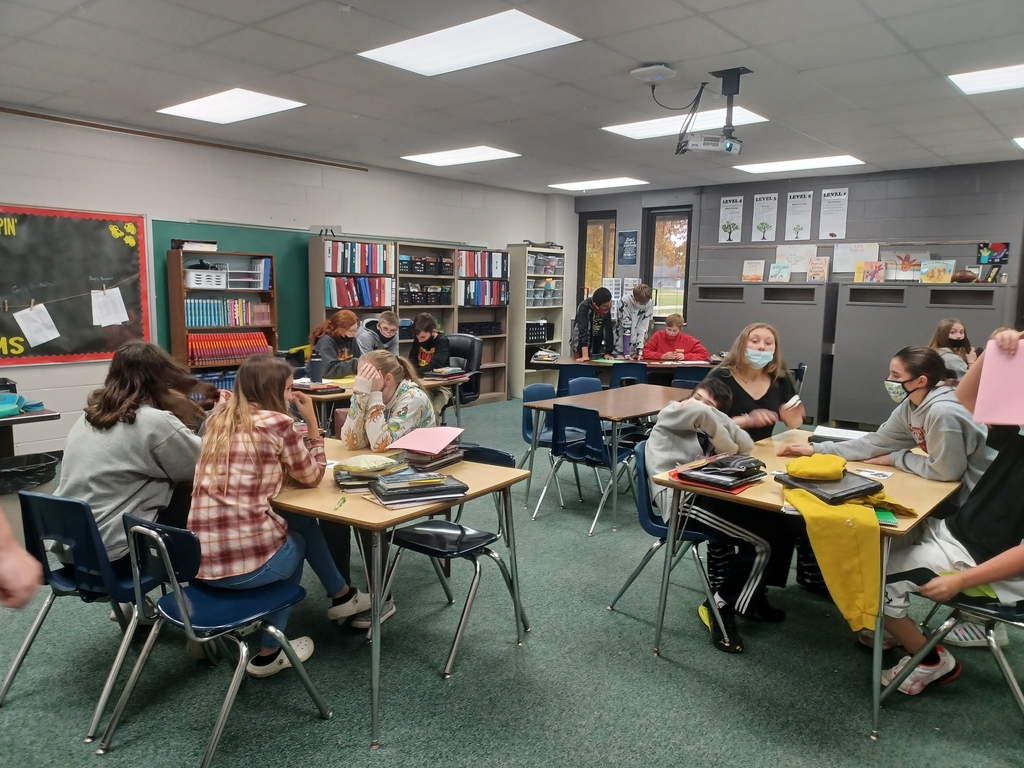 Congratulations 8 Red Students! You escaped!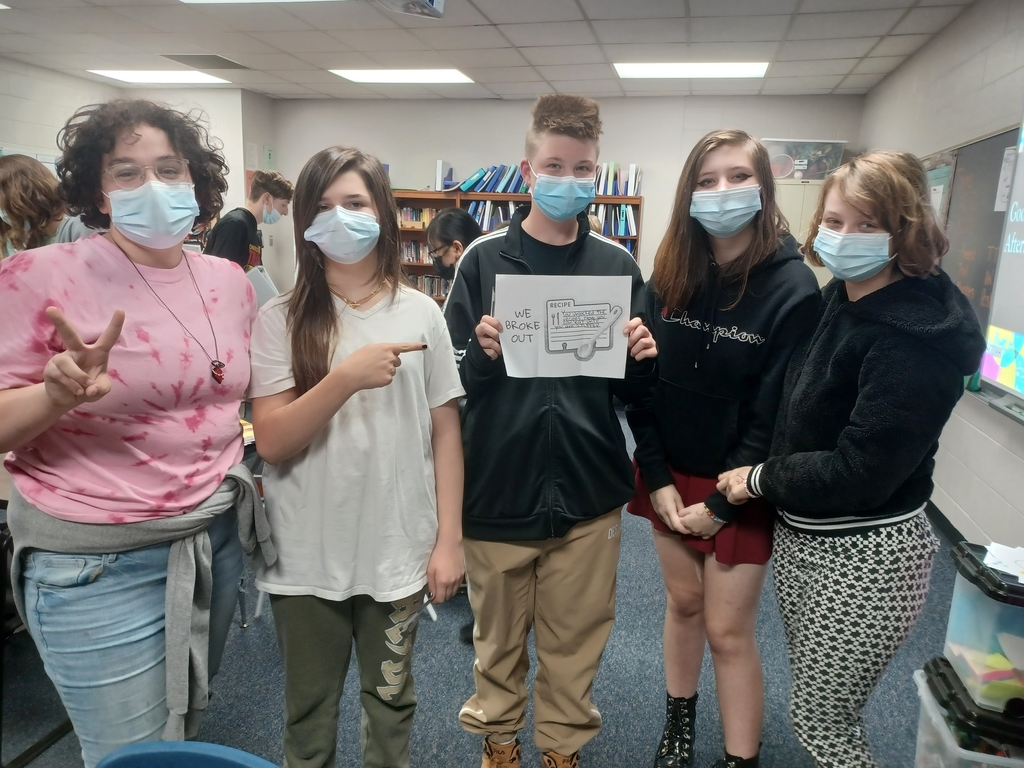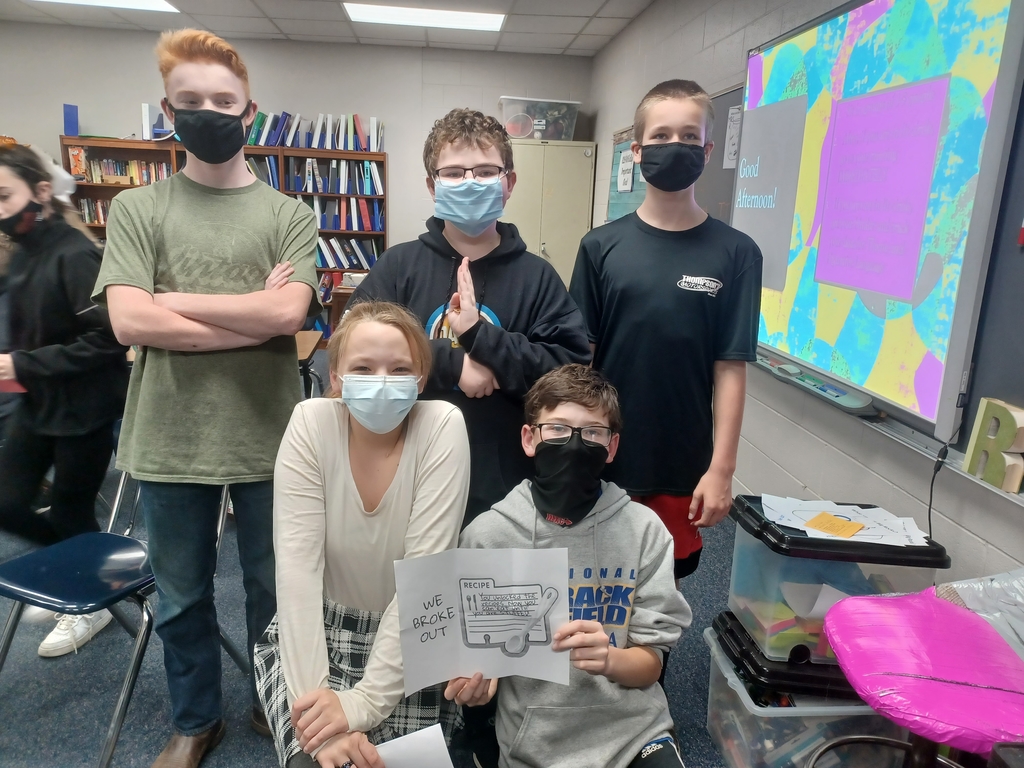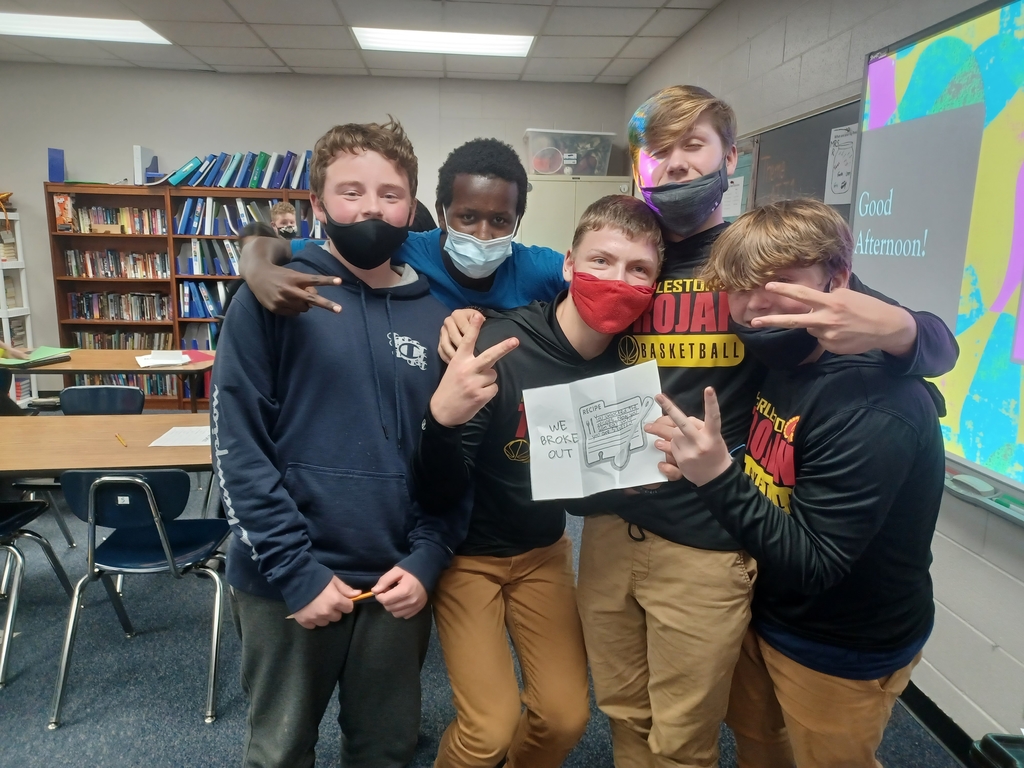 Thanks to Don Drake and many other local veterans and members for sharing many military artifacts today. All CMs social studies clases were able to view the artifacts and gain some great information on this Veterans Day.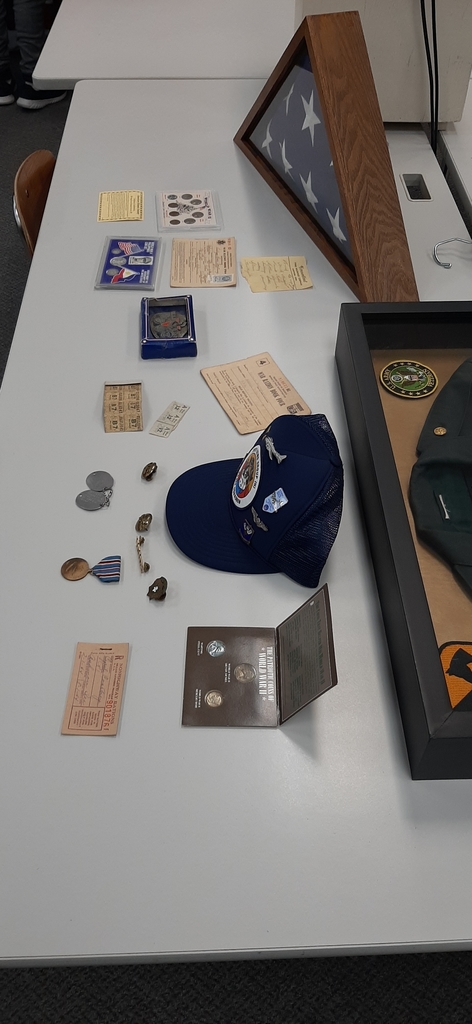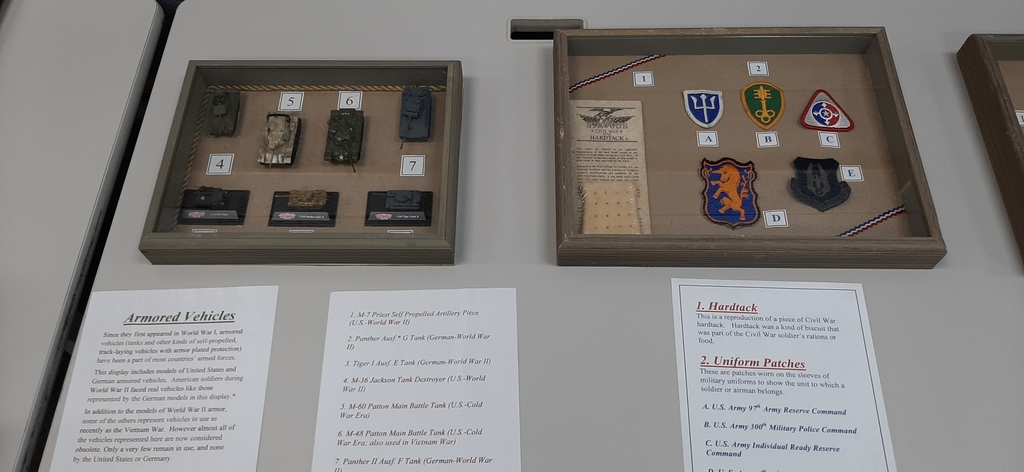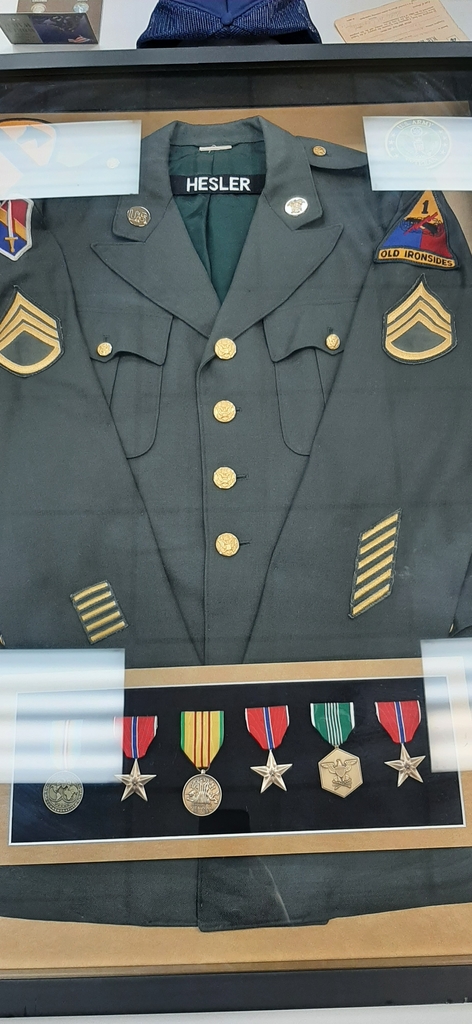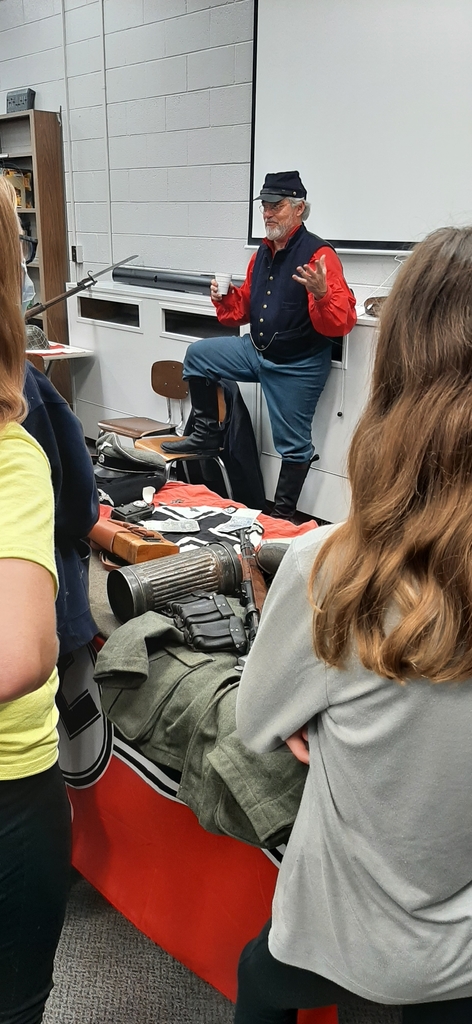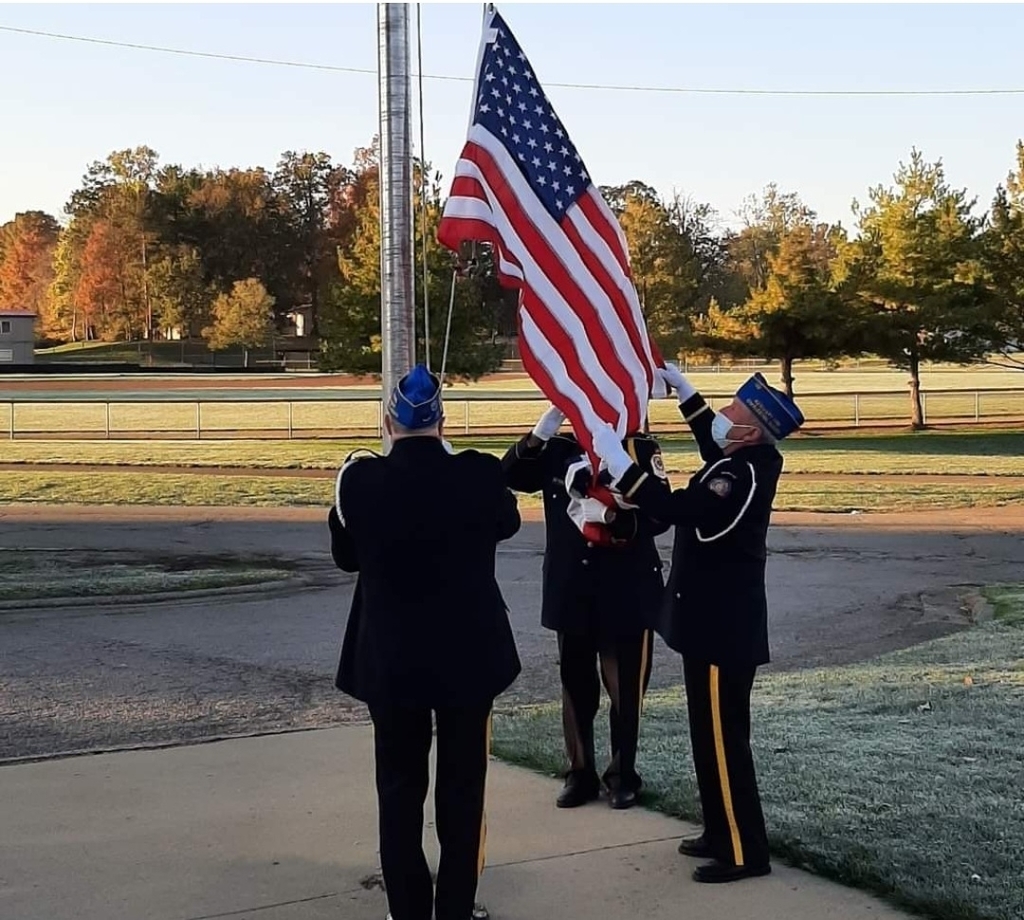 7 Red Students are Putting First things First and Beginning with the End in Mind while putting down screens and picking up cards and games!!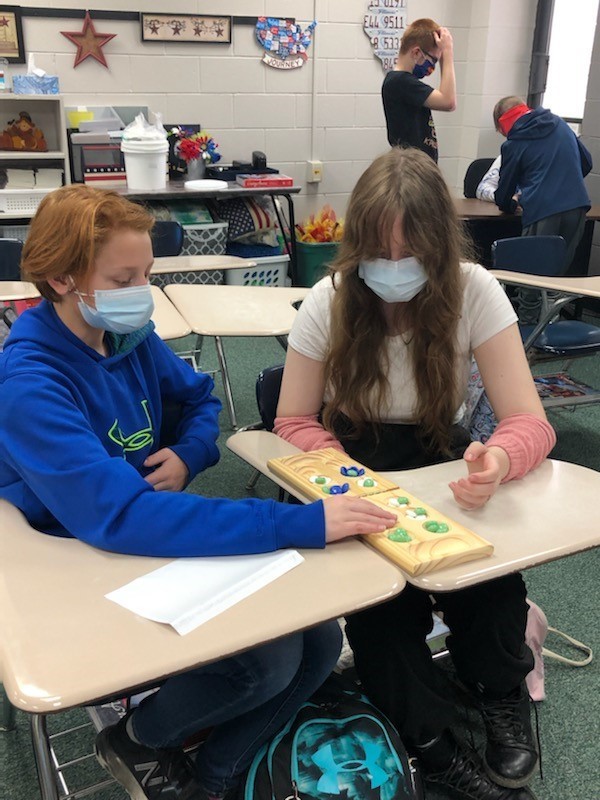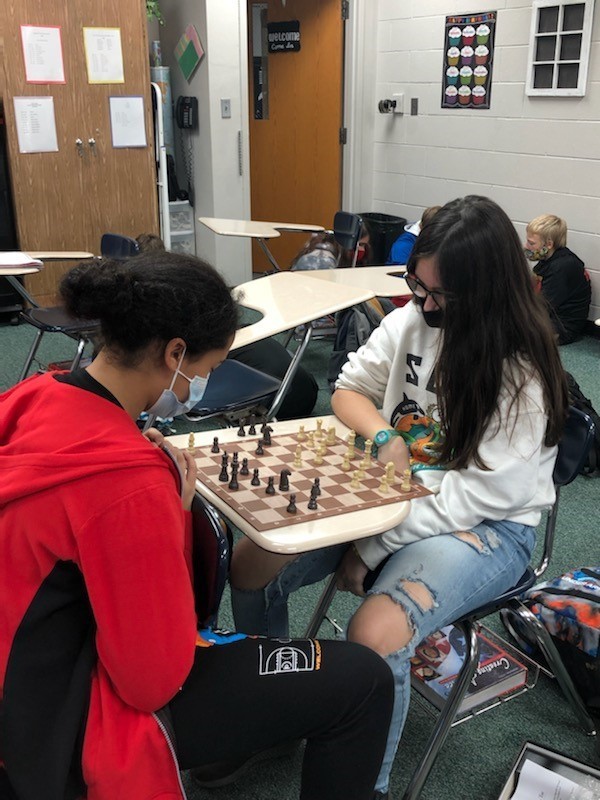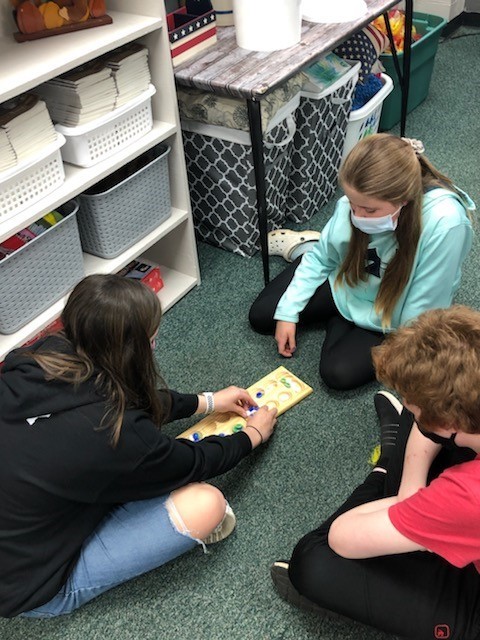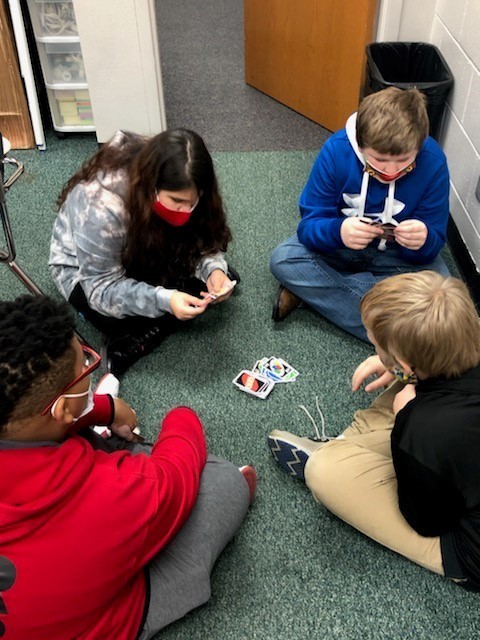 Join CMS online on Thursday, November 11 from 1:30-2:30 P.M. for our annual Veterans Day Program. The link is
https://www.youtube.com/channel/UCgjjRt3OD1jq21xNbIXOzEQ
. It will also be posted on the Charleston Middle School Page. Stay tuned on Thursday as we will also post our special veterans tribute video that honors many of our local heroes.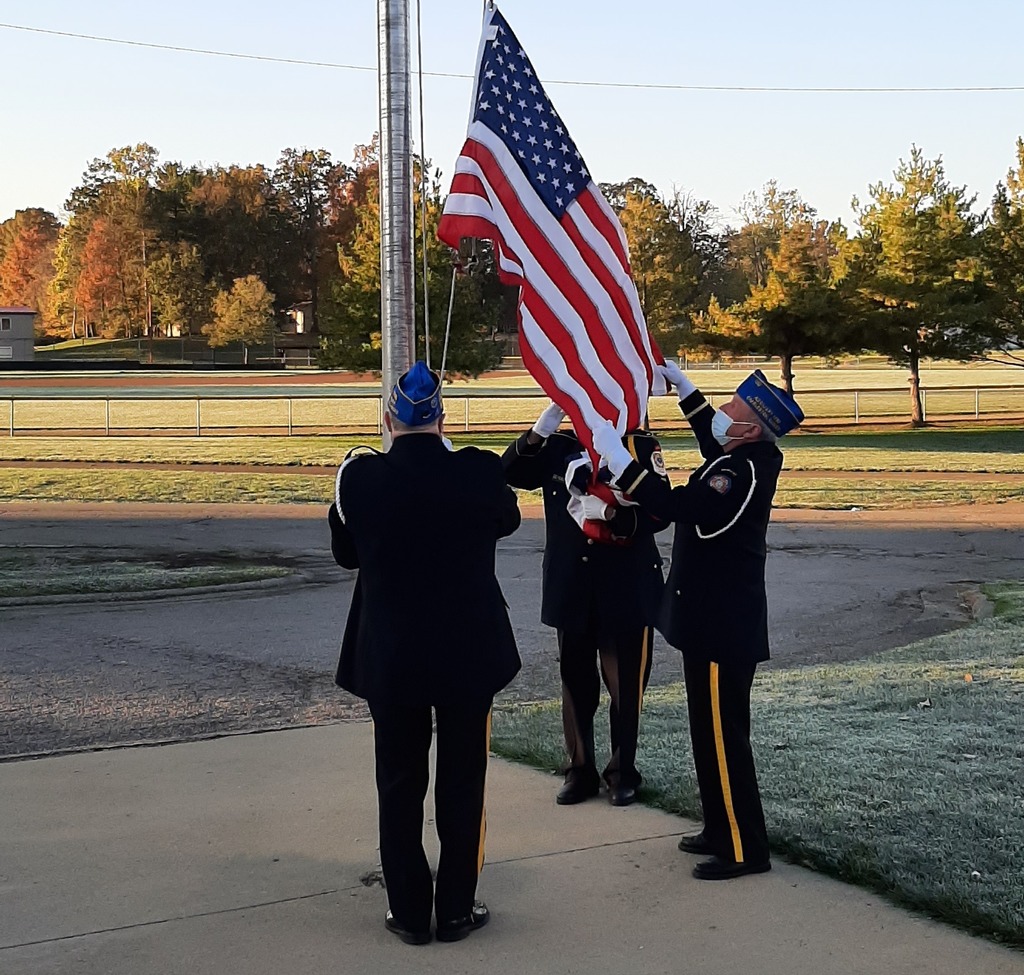 This week is CMS's Annual 8th Grade Service Day! Students will be participating in a variety of service day projects to give back to our community! Donations of snacks, fleece fabric, and money are still encouraged and appreciated!!!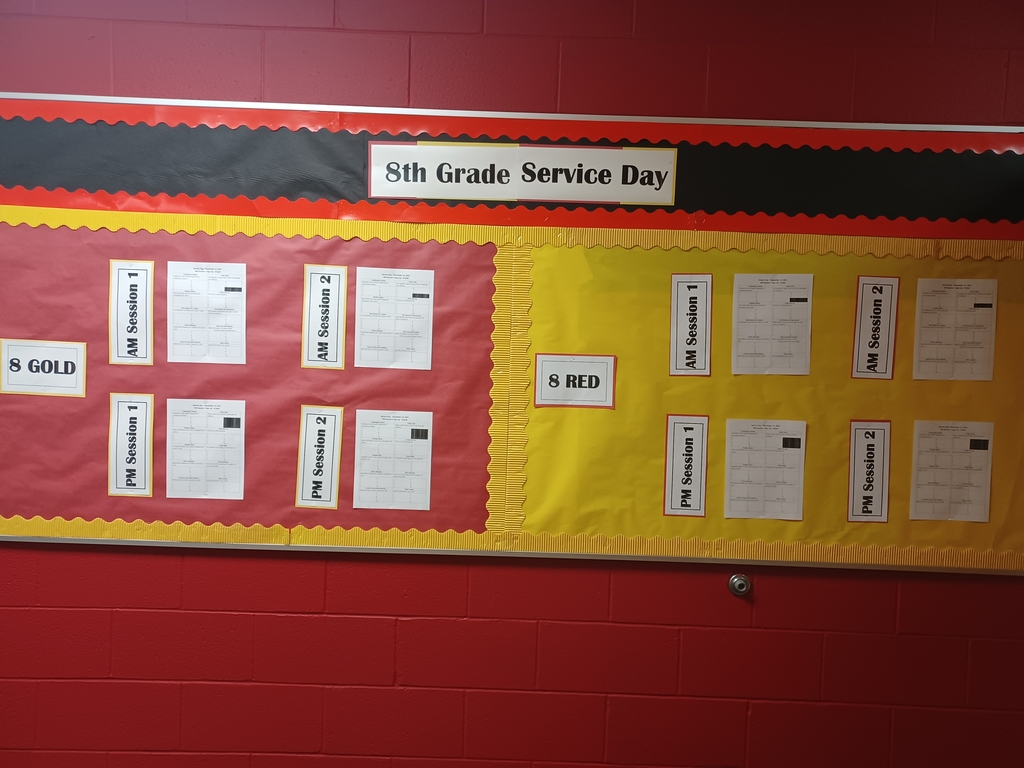 "The Case of the Missing Quizzes" Mrs. Stranz's 7 Red science students helped to solve the case! The students used their microscope skills for this fun lab. Great job!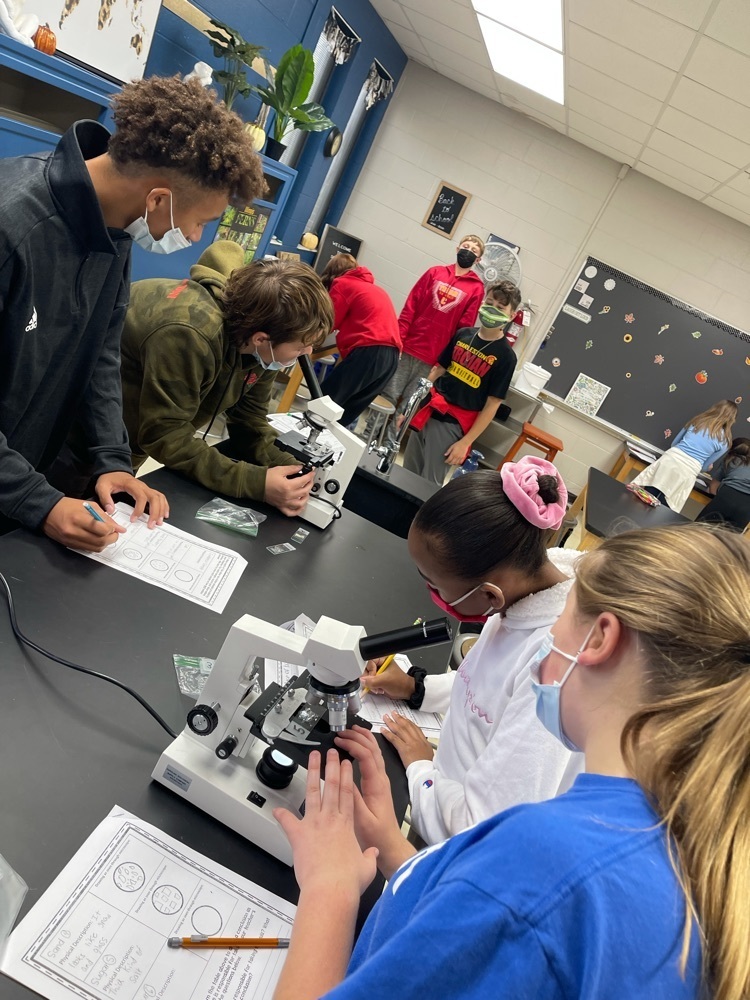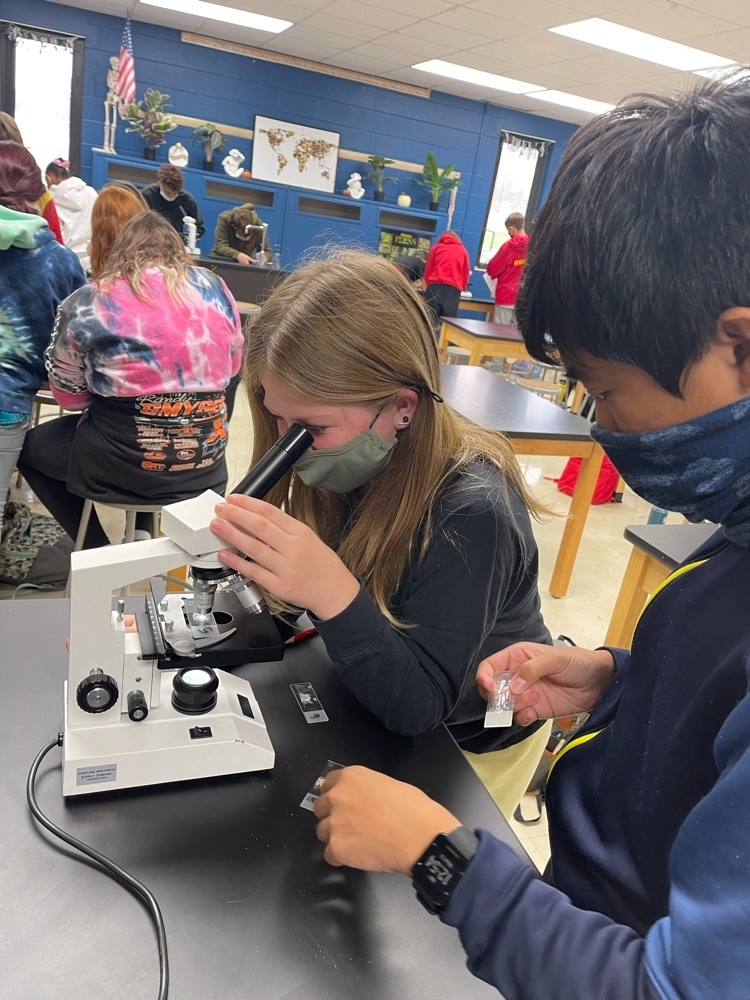 CMS was honored to have our local VFW Post members here today to raise the flag that will be folded and given to our 2021 CMS Veteran Honoree at the CMS Veterans Day Program. Stay tuned as a live link will be shared for all to watch our program on November 11 from 1:30-2:30.