We commend the following students for upholding our virtues of
Respect, Integrity, Cooperation, Compassion, Honesty, and Hard Work.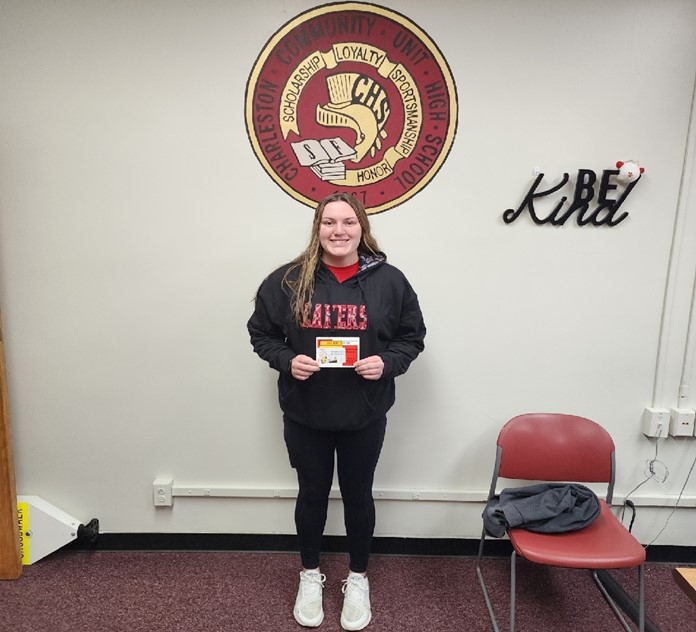 October winner- Karah Moore
November winner- Elias Rodriguez
December winner- Gracie Cowman
January winner- Bernadette Rosine
These students showed these virtues continuously. These are virtues that we should strive to exemplify ourselves and to instill in each other. With this in mind, please help implement these "Virtues In Practice", also known as the VIP program, by following the simple procedures below:
Demonstrate these virtues in your own behavior and try to work the words/meanings into lessons and discussions when possible.

Praise students when you witness them demonstrating these virtues.

Use the "Virtues In Practice" slips to recognize a student who exemplifies these virtues at school by identifying the student and what you witnessed them doing. Sign the slip, give the white copy to the student, and put the yellow copy in the box in the office.

There will be a monthly drawing from the box and the winner will receive a prize, such as a gift card.
Business/Professional Community Members
Below is the form for a Business or Professional Member of the Charleston Community to fill out. It is for their use in nominating a Charleston High School Student for exhibiting one of our Virtues In Practice out in the Community. If you experience a CHS Student exemplifying one of the virtues, "Respect, Integrity, Cooperation, Compassion, Honesty, or Hard Work", and that student has gone above and beyond expectations, use this form to recognize that student.