We are aware that an incorrect message was sent by our automated School Messenger system. It should be corrected now with a message about Governor Pritzker's directive to close schools. We are sorry for any confusion it may have created.

Illinois' Governor Pritzker is directing all public and private schools in Illinois to close as a measure to prevent the spread of the COVID-19 pandemic. Accordingly, Charleston CUSD #1 schools will be closed from Tuesday, March 17 through Monday, March 30 (some of which was already during our Spring Break). During this time frame, all school events have also been cancelled. The school days that fall during this closure window will be considered either "Emergency" days or "Act of God" days and, according to law, are not required to be "made up" at the end of the school term. Unless otherwise notified, school will resume on Tuesday, March 31. Considering the unprecedented nature of these circumstances, we expect additional questions to arise and are committed to providing clarity to those to the best of our abilities. In the coming days, we will be releasing more information about the following through our website, app, social media and school messaging system: • how students can continue to be engaged in our curriculum and prevent learning loss; • how parents/guardians can contact their child(ren)'s teacher(s) between now and when school resumes; • how parents/guardians can secure their child(ren)'s school supply of medication(s), if needed; • how parents/guardians can access food items, if needed, during the extended closure; • how parents/guardians can participate in their child(ren)'s IEP meetings; and • how various categories of employees can continue to best serve in their roles. Thank you for your understanding as we transition into our Spring Break.

Our district continues to receive information about COVID-19 (Coronavirus) from the Illinois State Board of Education (ISBE) and other agencies. As of yesterday, the Illinois Department of Public Health reports that 32 cases of the virus have been confirmed in Illinois – all in the Chicago area. State officials are not recommending that schools be cancelled; however, the Center for Disease Control and Prevention and the ISBE advise to consider postponing/cancelling non-critical gatherings and events (e.g., assemblies, field trips, extra-curricular events). Accordingly, all district field trips have been cancelled through May 1. As of now, this does not include other extra-curricular events (i.e. contests, athletics, FFA, etc.), but we will consider such events on an individual basis. Schools will announce other event postponements/cancellations on their websites and social media pages. Additional information has been sent via email to parent/guardians and staff.

Charleston CUSD #1 Parents/Guardians and School Community, You are likely aware of several recent world, U.S. and local developments regarding COVID-19 (Coronavirus). One primary strategy of containing the spread of the virus is that of "social distancing." Such a strategy could include an extended closing of schools. Some Illinois colleges and universities are already planning such actions. As you know, our district's schools are not in session next week during Spring Break. In the event that our schools need to close for an extended period of time after Spring Break, district staff representatives have met to discuss initial planning beyond what the State Board of Education has already provided to our district. Decisions regarding school closure status will be made in accordance with guidance from the Illinois Department of Public Health, local health departments and other State agencies. Please note that, as of the sending of this email, no decision has been made regarding a school closing status after Spring Break. We have encouraged teachers to begin planning for how to keep students engaged in learning in the event such a closing happens. There is no "one size fits all" approach to continuing the educational environment if schools are closed. We have asked teachers to urge students to take personal items (i.e. books, consumables, etc.) home with them prior to Spring Break in the event of a closure. It is essential that, as needed, families consider securing child care options now in the event of an extended closing. Again, as of the sending of this email, no decision has been made regarding a school closing status after Spring Break. Please understand that information we receive about this situation is rapidly changing. District staff are planning to provide more information through our website, app, social media and school messaging system as it come to us. Thank you all for your understanding and patience as we pull together for kids.

https://youtu.be/efpS1pRxta4
Charleston High School graduate and current EIU student Holly Higgins talks about bringing quality education to rural schools.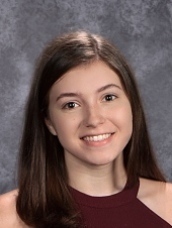 Is there one restaurant or business you would love to have here in town? Did you know that our community uses census data to help recruit new organizations to town? We all need to fill out the census later this month! For more information, please visit:
www.colescounty2020.com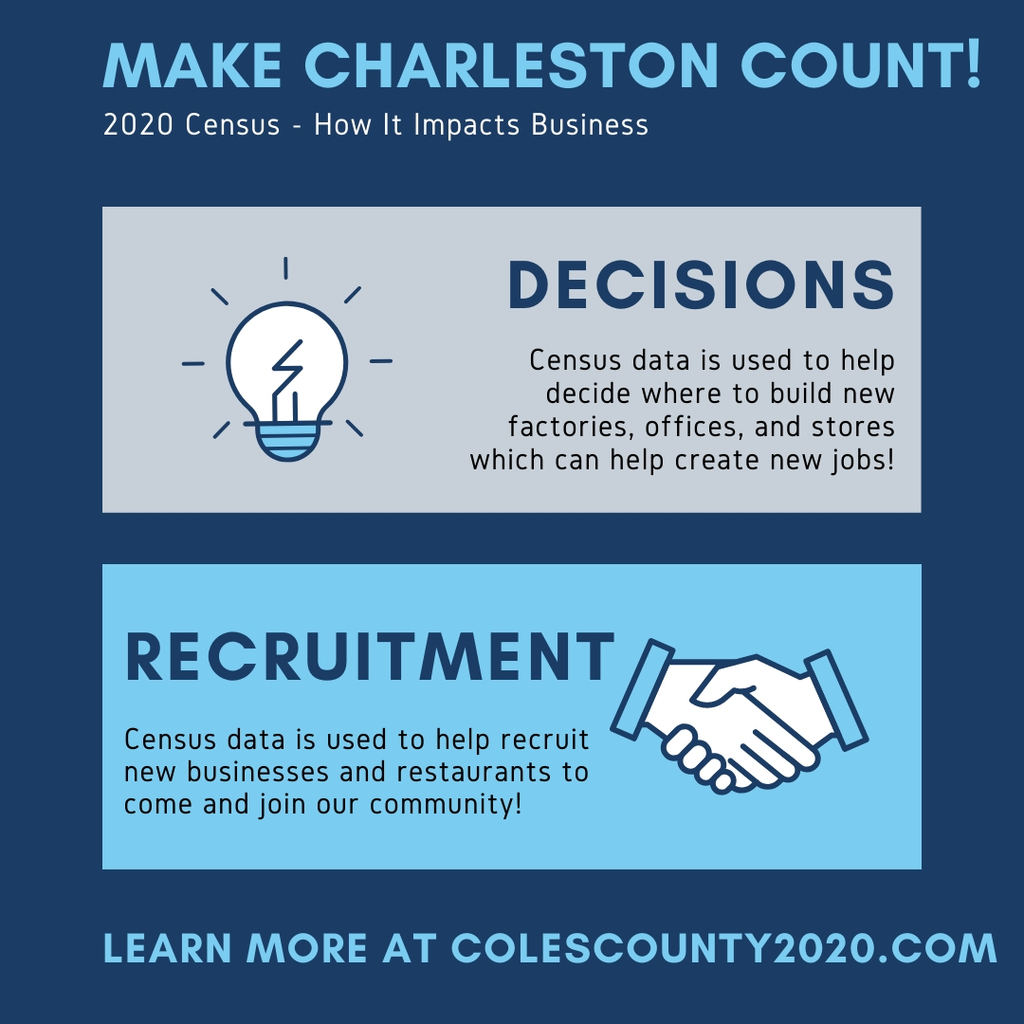 A media outlet mistakenly reported that Charleston schools are closed today. In fact, Charleston schools are in session today. Safe travels, everyone!

At 4:45a.m. a light snow had just begun in Charleston. Forecasted snow appears to be staying primarily north of Charleston. As of this, school is in session. If we get some snow accumulation in our area, slow down and use caution on roads and walkways.

Just a reminder that this coming Friday, February 28th is a 2 hour early dismissal for all CUSD1 students.



Just a final reminder to all current parents of CUSD1 students: If you have not already completed the Illinois 5Essentials Survey, please consider giving us a couple minutes of your time today to help us gain more results from the parent perspective before it closes tonight. Simply visit the following link:
https://survey.5-essentials.org/illinois/
In our continuing efforts to make our schools great places to be, we sincerely value your opinions and wish to thank all participants!


CMS 8th graders Tyler Starwalt and Jacob Drake stopped by our Central Office with teacher Ms. Schmitz on Community Service Day. CMS students learn and lead every day!

What a beautiful winter morning! Road crews have been out pushing some snow and treating roads. We are holding school today! Gonna get cold, so bundle up and be safe! Let's learn and lead today!

District officials are monitoring weather forecasts for tonight and tomorrow. We prefer to make school closing announcements the day before a closing, but that's not always feasible. While we desire to hold school, we require to hold safety of all as a top priority. Stay tuned!


Help Vocal Music programs…order a Singing Valentine today.. Call Tom Woodall 217-549-6671 and he will schedule a great barbershop quartet to sing (takes 3 minutes) for individuals or groups. They can sing in Mattoon and Charleston from 8 AM to about 2:30 PM…(schools, nursing homes, business, residences, etc. Recipients get a nice box of candy, a nice card, two love songs and a photo of the event = $40 All the profits to local HS Vocal Music Programs.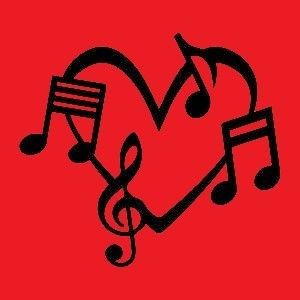 Check out the latest edition of our District Newsletter!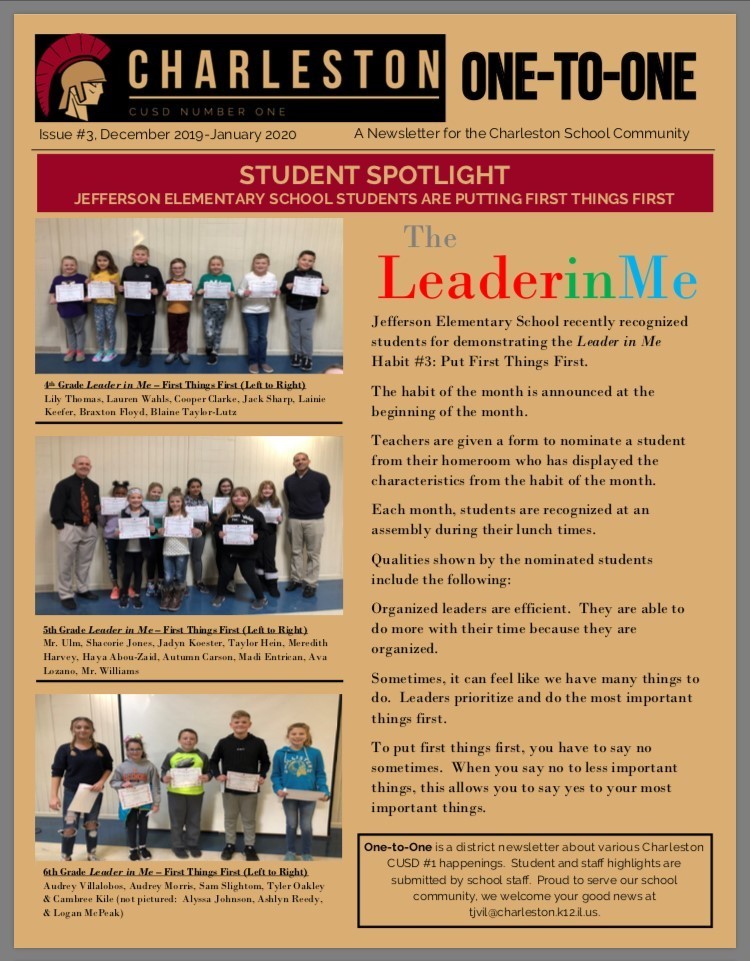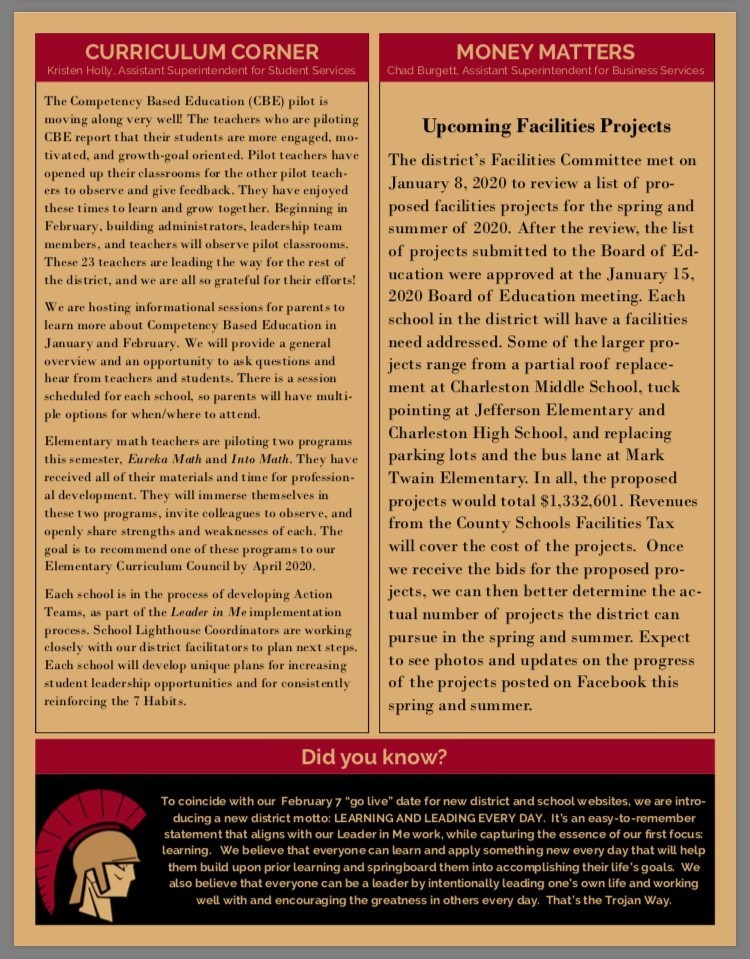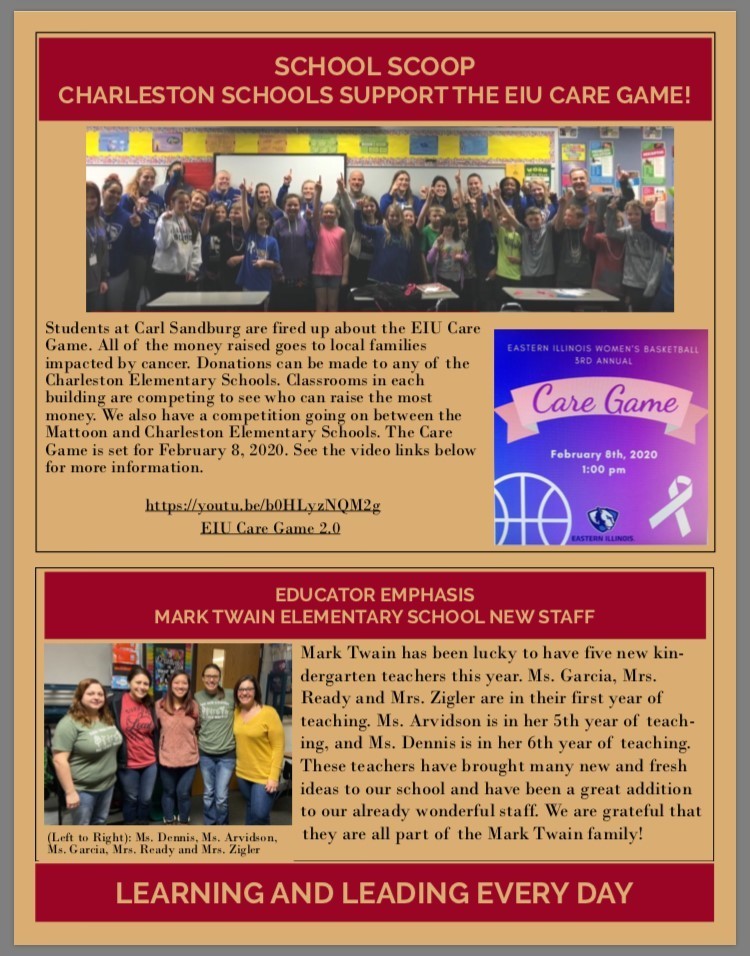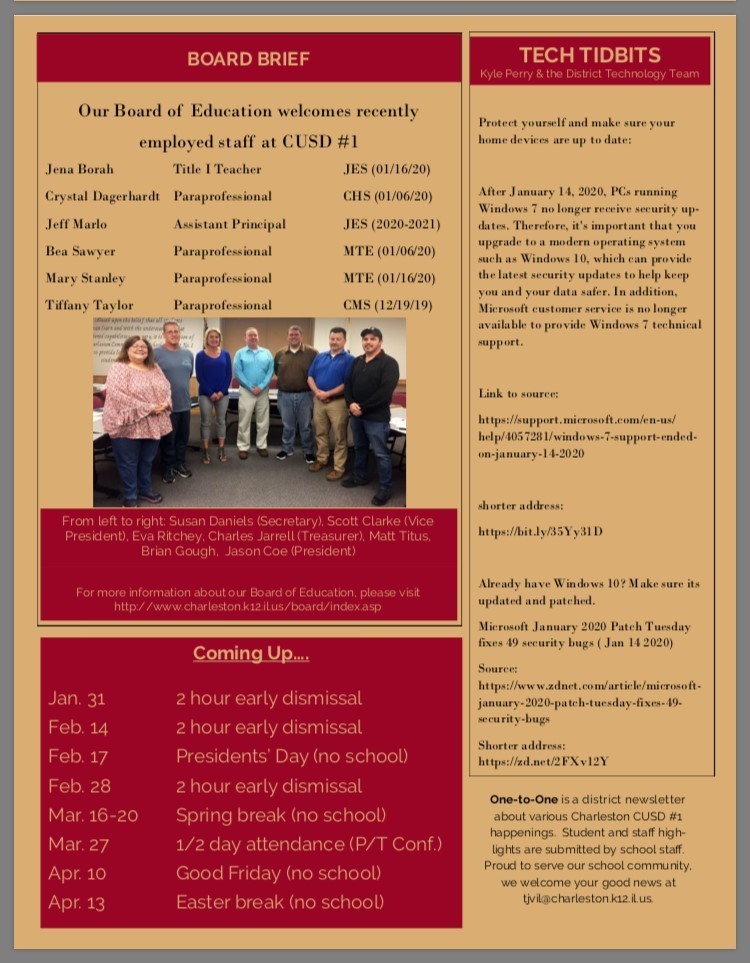 Dirty's will be hosting a Dine-N-Donate night on Monday, January 27th from 4:30-8:00pm to help support CUSD1 in the CARE game competition against Mattoon. The event is being staffed by all Charleston alumni, and Dirty's will donate back 10% of all sales to the cause for anyone that mentions the schools or the CARE game that night. Proceeds from the CARE game will be going directly towards the immediate needs of local cancer patients at SBL Regional Cancer Center.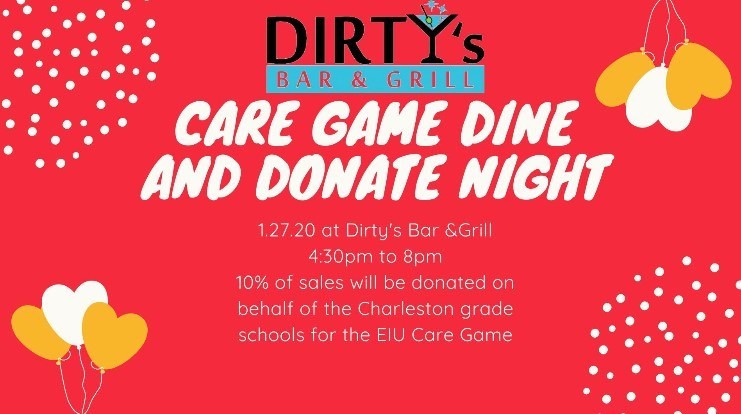 Charleston CUSD1 is now on Twitter! Follow us @CharlestonCusd1