5-gallon bucket workout: Load bucket with rocks/ dirt. Walk 50 meters with bucket in one hand. Bear hug bucket do 5 air squats. Walk back 50 meters with bucket in other hand. Do 5 air squats. Repeat doing each arm 5 times.

Deck of Cards: Pull random card and perform the number of reps of card and corresponding movement on card. Ace-1 J-11 Q-12 K-13 20 Mins. Hearts: Push-ups Spades: Lunges Diamonds: Sit-ups Clubs: Air Squats Jokers: 15 burpees
2:00 min run 1:00 min walk 2:00 min run 1:00 walk 2:00 min run 1:00 walk 2:00 run 1 min walk 2:00 run 1 min walk 5 min cool down No real modifications do your best! Keep moving.
041020 2 Cans from the kitchen 1 each hand Palms facing body 4 rounds 25 front raises 25 lateral raises 25 Bicep curls Add more= face palms out and repeat.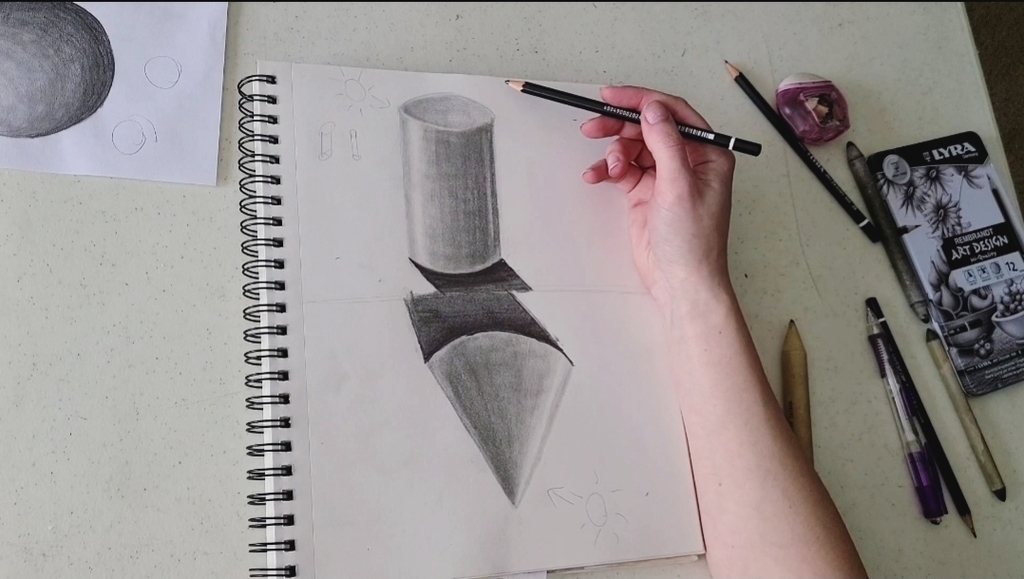 040920 20 Minutes As Many Rounds as Possible (AMRAP) With Broomstick 5 Over head squats( arms above head & squat) 10 Bent over rows 15 Dead Lifts 20 step-ups(use stairs or do toe taps to object) Just keep moving on this one! Too easy use dumb-bells, too hard don't use broom
040820 5 Rounds 20 wall-balls 9ft. 20 lunges, ball overhead w/twist 20 triceps extensions with ball overhead Rest 1 min. Modifications: Use basketball to lower height Lunge halfway not to the ground
Charleston Middle School will be closed for homework packet pickups on Friday, April 10 and Monday, April 13. We will reopen on Wednesday, April 15.
040720 4 rounds 400 M Run/Walk 1 min Plank or sit-ups 4 rounds 400 M Run/walk 1 min jump ropes/jumping jacks Modifications: Do less rounds, do less running
040620 7 Minutes of Line Facing Burpees Make a 6-inch-wide line with tape. Face the tape. Perform burpee Jump over line.Jump back over line. (Only do burpee on 1 side) Repeat until 7 mins is up. Modifications: Plank instead of burpee. Walk over line, don't jump.
To our students at Charleston Middle School.....
To our students at Charleston Middle School.....
To our students at Charleston Middle School....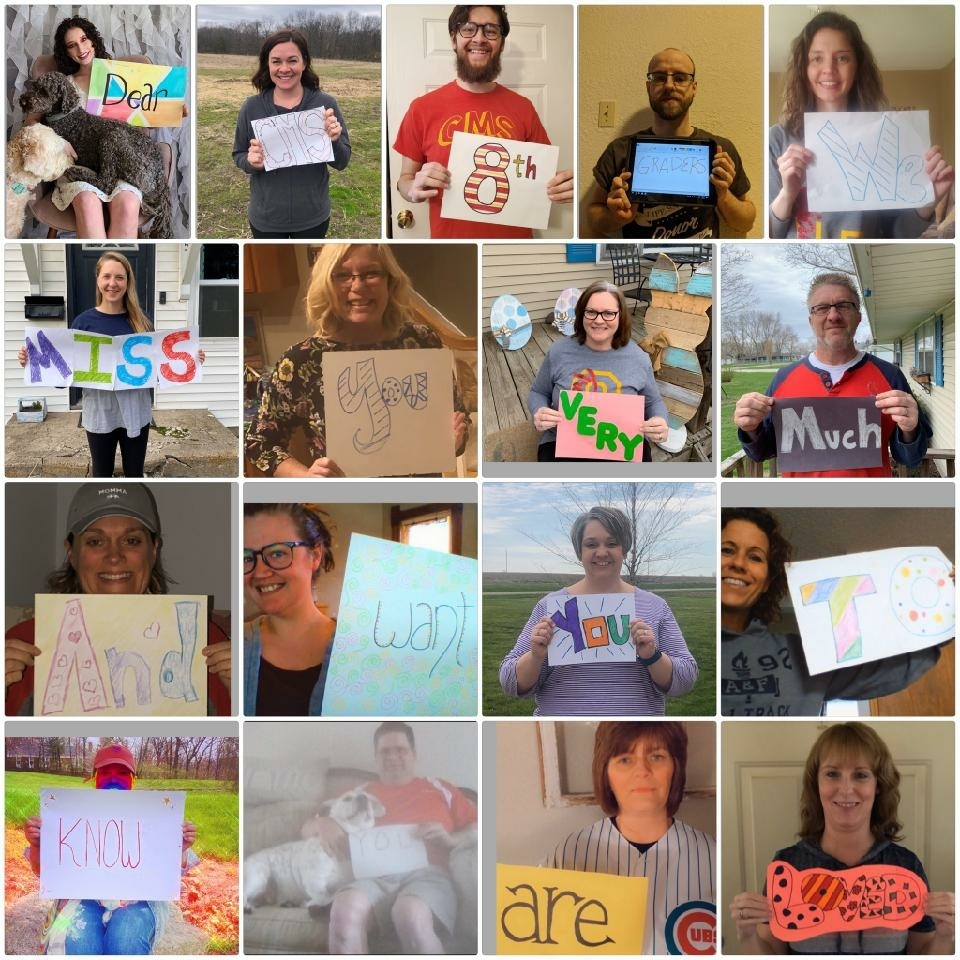 WOD 040320 5 Rounds 20 push-ups 20 air squats 20 sit-ups Modifiers push-ups= hand-release push-ups, air squats=use a chair, sit-ups=ab crunch
WOD 040220 4 mins run(walk)/ 10 jump ropes(jumping jacks) 3 mins run/ 20 jumping ropes 2 mins run/ 30 jumping ropes 1 min run/ 40 jumping jacks Then go back up the ladder! Too easy , repeat. Too hard, decrease the numbers in half. Just keep moving !Please post times in comments.
We can't be together but we can be united in exercise! I will be posting a Workout of the Day daily. Every workout can be modified so don't be intimidated to try. Looking forward to seeing how everyone does. So please post your times in comments.