CMS Boys Baseball Tryouts will be held on Thursday, August 6th and Friday, August 7th . Seventh graders will have tryouts from 4:00-5:15 pm and 8th tryouts will be from 5:15-6:30 You must have a current physical on file and must have the Covid player waiver filled out before you can tryout. The waiver is attached. If you have any questions, please feel free to call the Charleston Middle School at 639-6006. COVID 19 Waiver:
https://drive.google.com/file/d/1SZwXLOYR2G1bckBETuC41_obQpRJU5et/view

Hello Charleston Middle School Families, The 2019-2020 school yearbooks have arrived and are available for pickup to those who ordered a copy. The CMS office will be open from 7:00am - 3:00pm with the exception of 12:00pm - 1:00pm for lunch. Any yearbooks that are not picked up this summer will be distributed to students this fall or sent to Charleston High School for last year's 8th grade students. There are a limited amount of copies available at $8.00 apiece for anyone who would like to purchase. Please bring in the exact amount if possible when purchasing. Thank you for your patience with the delay and your assistance with the pickup/delivery process, Mr. Lynn, CMS Principal

CMS Boys Basketball Summer Schedule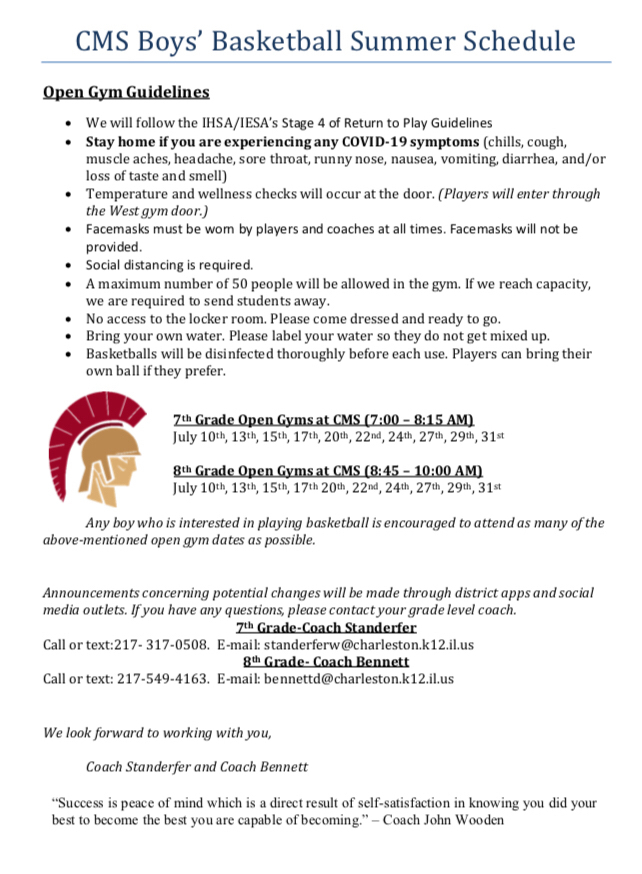 CMS DANCE TEAM TRYOUTS: Any incoming 7th or 8th grader interested in trying out for the CMS Dance Team should email Mandy White at
WhiteMJ@charleston.k12.il.us
as soon as possible to be added to the band app for tryout info. Tryout packets are also available in the CMS office. Tryouts are scheduled for the week of July 13.

Update on CMS softball tryouts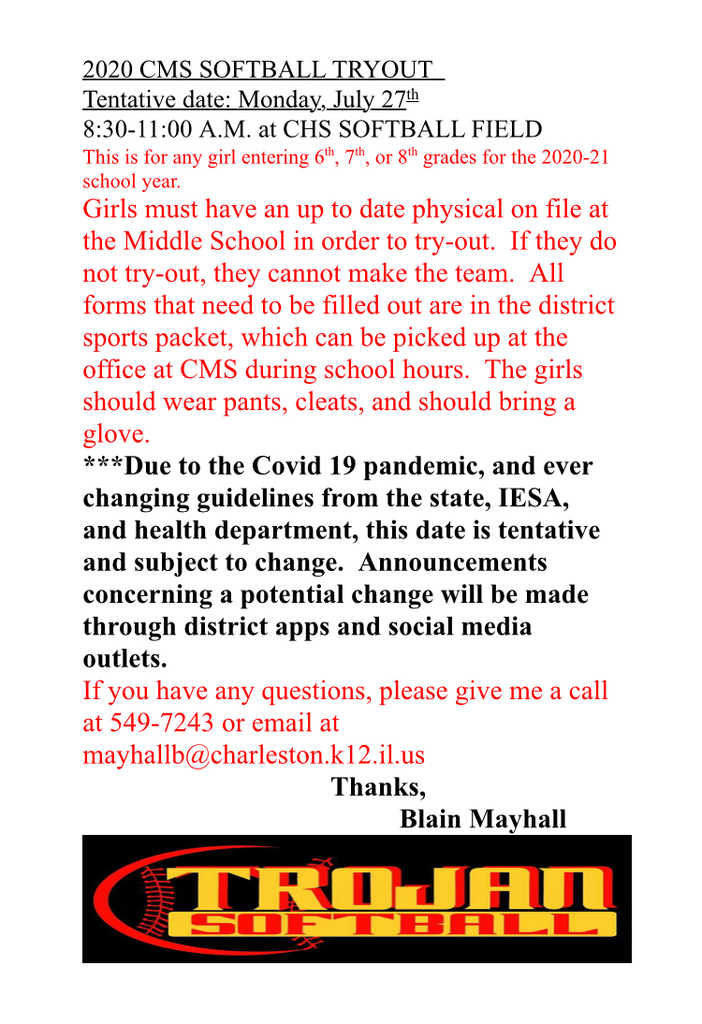 CMS Softball Tryouts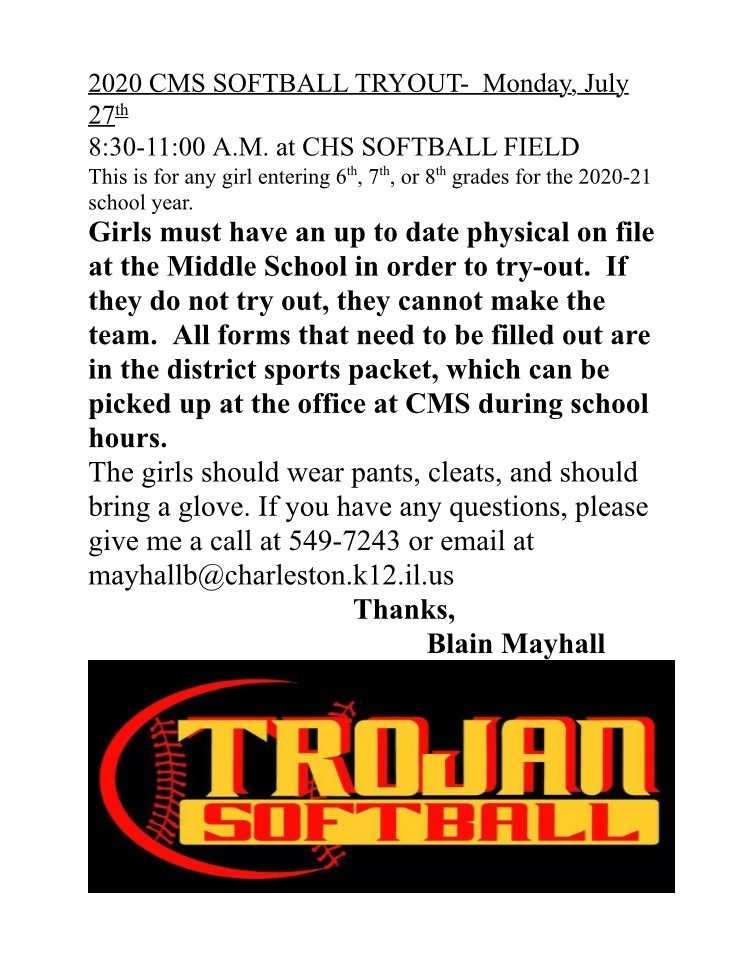 Charleston Middle School Cheer 2020-21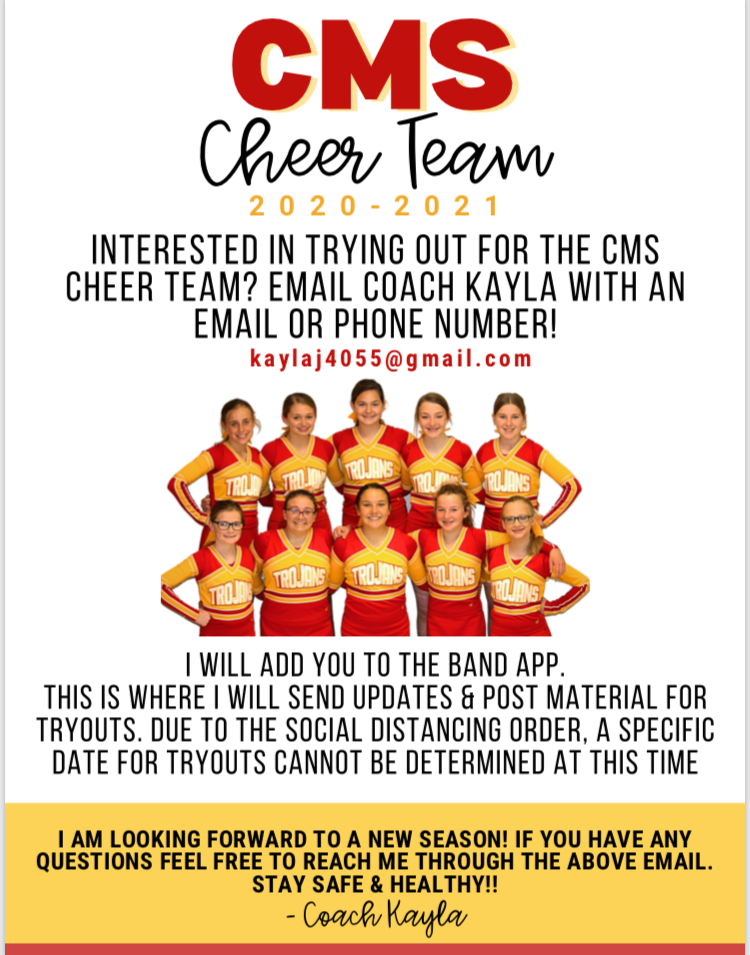 Congratulations to the winners of the Reading Bingo Challenge at CMS: Alexis Gray, Bailey Wolfe, and Paul Eckert! Thanks to all those that participated!

CMS: Monday is the deadline for the Bingo Reading Challenge! Remember winners will get a gift card to Amazon or Starbucks. ALL library books are due back to CMS by Friday, May 22.

While we would have ordinarily done demonstrative speeches in the classroom, Ms. Bickford's class had the opportunity to get creative in their demonstrations. Here's a student demonstrating how to make lemon bars, tasty style.
https://youtu.be/OmCEp5JRxGA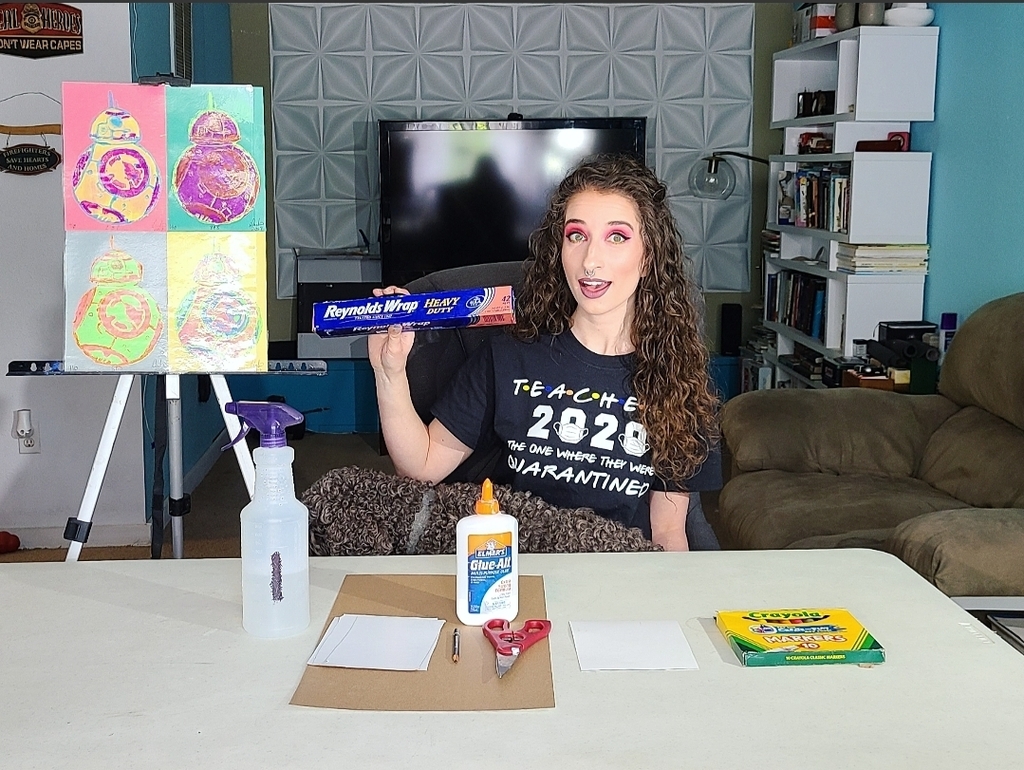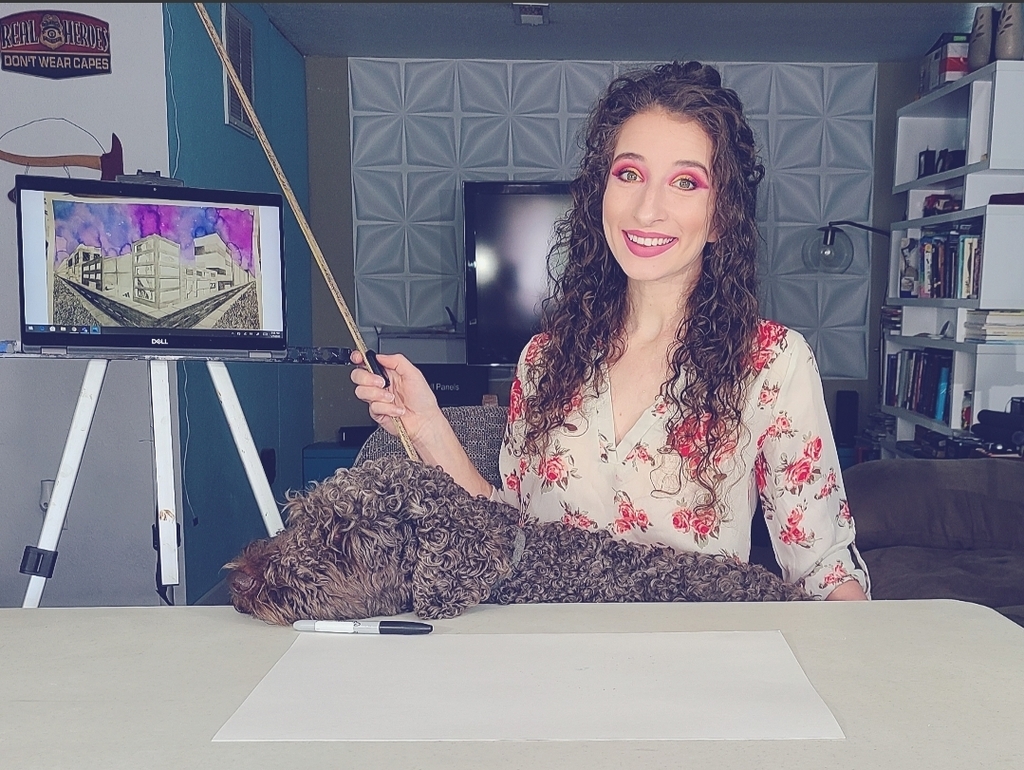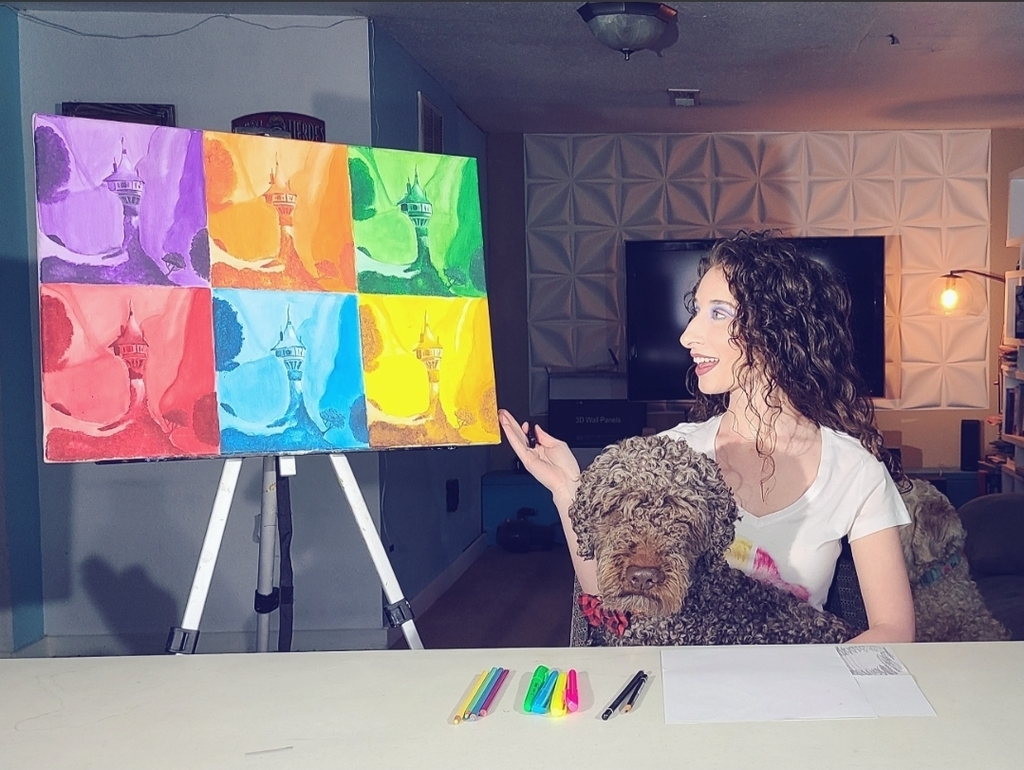 There is still time to participate in the Reading Bingo Challenge at CMS! You just need at least one Bingo to have your name put in the drawing. Bingo Sheets due on May 18th!
https://youtu.be/Qosyk19pnFM
050420 300 (Legs) Accumulate 300 total of each exercise. Doesn't matter how. Examples: 3 rounds 10 each 6 rounds 5 each • High knees • Leg raises • Bulgarian Split Squats • Jump Squats • Calf Raises Between rounds 30 jumping jacks.