Charleston Commentaries & Critiques
"You're on Pandora.": Avatar: The Way of Water Review
James Cameron returns to the world of Avatar thirteen years after Avatar's original debut. While it feels like we never left, it isn't without some issues.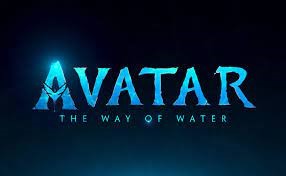 "Avatar: The Way of Water", Disney
It's been twelve years since the conclusion of Avatar. With the help of the Omaticaya clan, Jake Sully has repelled the RDA from Pandora. Peace reigns as Jake settles and starts a family with Neytiri: two sons, Neteyam and Lo'ak; two daughters, Tuk and adopted daughter Kiri (who was adopted from Grace's inert avatar from the first movie after mysteriously becoming pregnant); and Spider, the son of Colonel Miles Quaritch (Spider was left behind because infants can't be cryogenically frozen for the trip back to Earth). After the RDA returns to Pandora due to Earth's dying planet, Jake and his family leave the Omaticaya clan because the avatar clone of the deceased Colonel Quaritch has set his sights on capturing and killing Jake. The Sully's retreat to the Metkayina reef clan to seek refuge, but that doesn't put them out of the RDA's sights. Instead, it brings the RDA's rampage further across Pandora than ever before.
To read the full review, click here: https://5il.co/1ngnq