NATIONAL SCHOOL BUS SAFETY WEEK
October 19-23, 2020
---
National School Bus Safety Week is held during the third full week of October each year. It is an active and evolving public education program and an excellent way for parents, students, teachers, motorists, school bus operators, school administrators, and the whole community to all come together and address the importance of school bus safety. With our schools' plans to reopen for in-person instruction again on November 4, there couldn't be a better time to address and promote the importance of laws regarding school bus safety.
This year's theme for National School Bus Safety Week is "Red Lights Mean Stop" reminding drivers that they must stop when they see red lights flashing on a school bus. Illinois law states that it is illegal to pass a school bus (with its stop sign arm out and red lights flashing) that is stopped to pick up or drop off riders. In fact, a new law in Illinois took effect on Jan.1, 2020 that doubled the fine for drivers who pass a stopped school bus with its stop arm out and red lights flashing. First time offenders now face a fine of $300 and repeat offenders can be issued a fine of $1,000.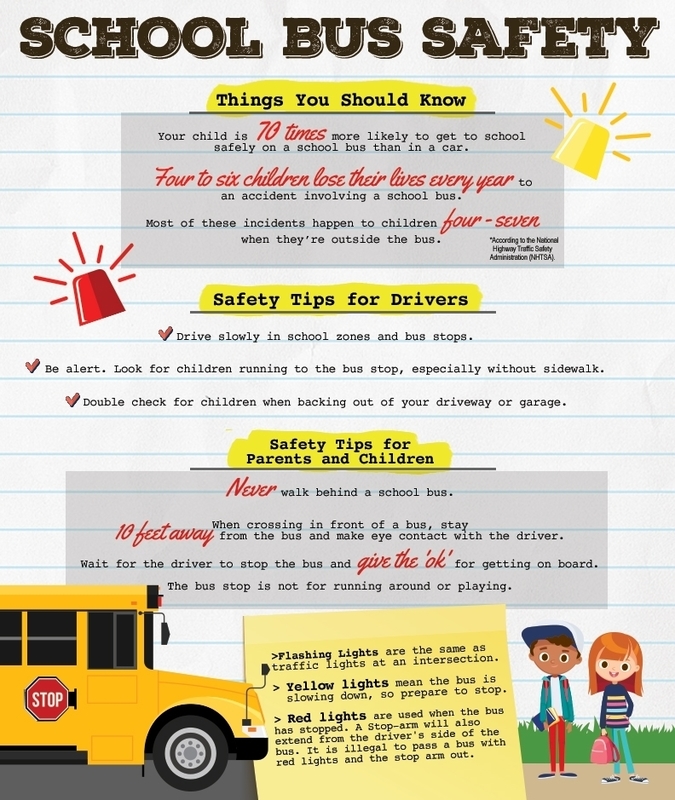 For more information on school bus safety, check out the following links:
School bus safety related activities you can do at home with your child to help improve their awareness on this topic:
---
The theme of National School Bus Safety Week each year is derived from the Poster Contest the year before. The 2019 winning poster, shown below, was drawn by Bryan Torres-Tavarez, a 12th Grader at Stars Academy in Paterson, NJ. Next year's poster contest theme is "Be Safe - Know the Danger Zone." If you are interested in submitting a drawing to possibly be featured next year during National School Bus Safety Week, please see the POSTER CONTEST RULES.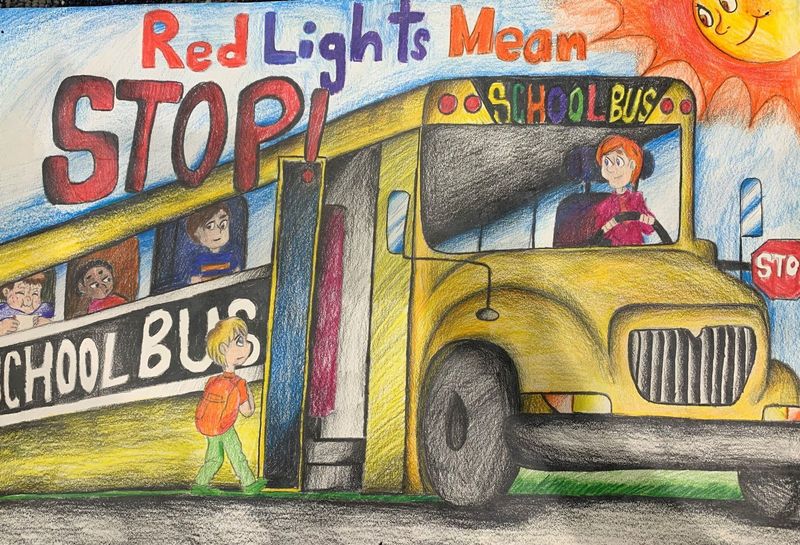 Make sure you always stop when you approach a school bus stopped with its flashing red lights on. Also, be sure to thank your local bus drivers the next time you see them. They are currently working very hard to get all CUSD1 bus routes finalized as we prepare for the return to in-person instruction in less than two weeks!