The Coles County Health Department would like to announce two IDPH sponsored community drive-through and walk-up COVID-19 testing sites for Coles County this week. The first one will be on Wednesday, October 14th from 9:00am to 4:00pm @ 4th Street, Lot W in Charleston and the second one will be on Thursday, October 15th from 9:00am to 4:00pm @ 6th & Broadway in Mattoon.
Simple nasal swabs will be used.
You will be called with results within 4-7 days.
No cost for testing!
Anyone can get tested! You don't have to have symptoms or be sick.
Bring your insurance card, but you can still be tested if you do not have insurance.
The Coles County Health Department will also be offering flu vaccines while supplies last during these IDPH sponsored testing events. (See flyers pictured below for more details)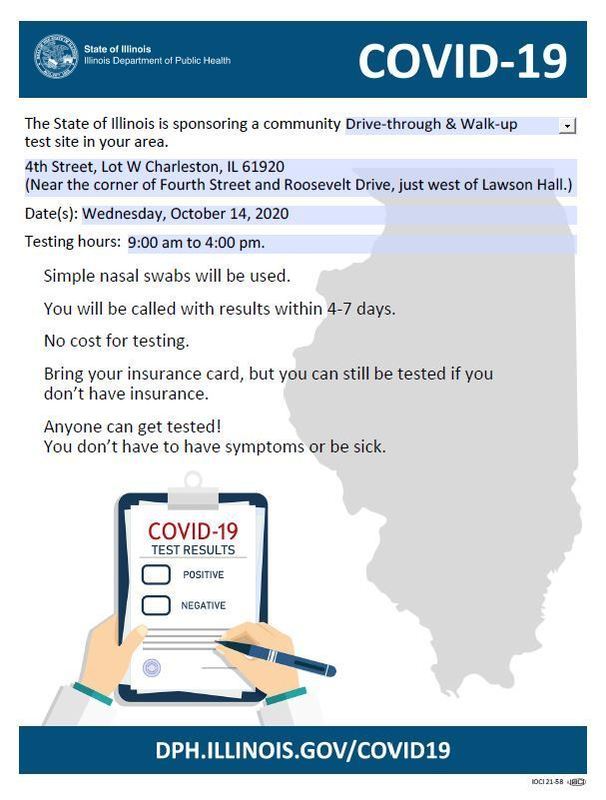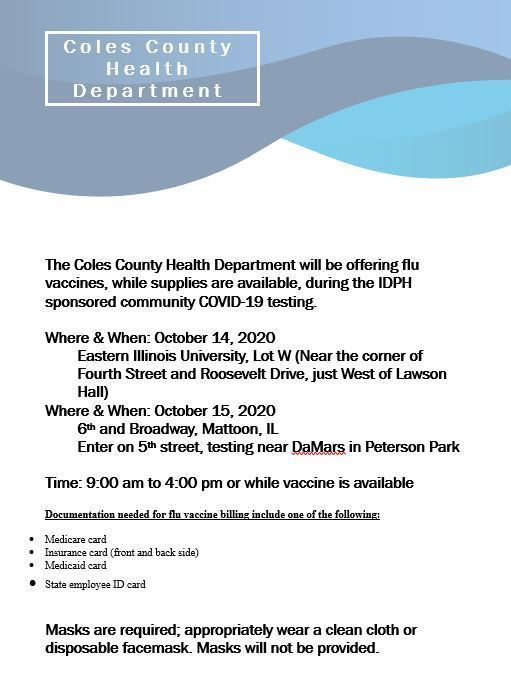 The more testing completed in Coles County, the greater chance of decreasing Coles County positivity rate and the spread of COVID-19. The Coles County Care initiative is working very hard to keep our numbers down in an effort to keep our local businesses and economy open. Charleston CUSD1 also recognizes the importance of these efforts as we continue to approach the date our families are scheduled to have the option to return to in-person instruction. Together we can help slow the spread of COVID-19 in our community! We encourage everyone to spread the word and take advantage of these upcoming events, stay home if you are feeling ill, and continue to practice the 3 W's: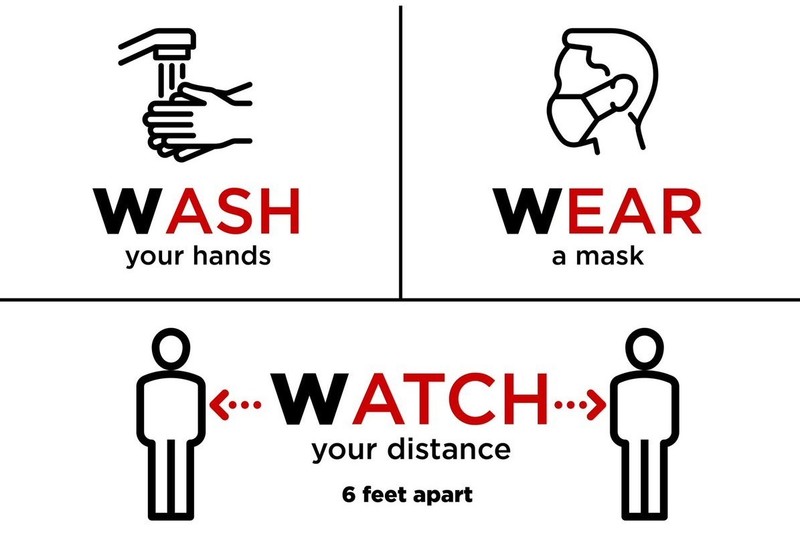 Wear a mask
Watch your distance
Wash your hands
We may be apart, but we are in this together!