Mrs. Stranz's class create this "quilt" after studying influential people for Black History Month.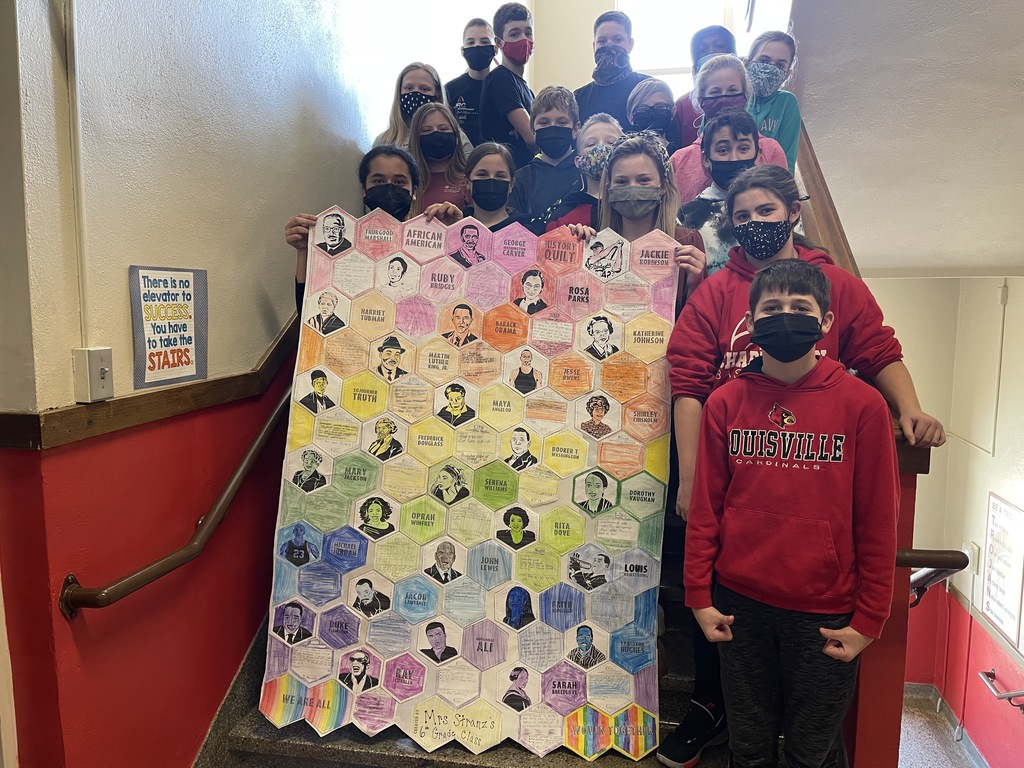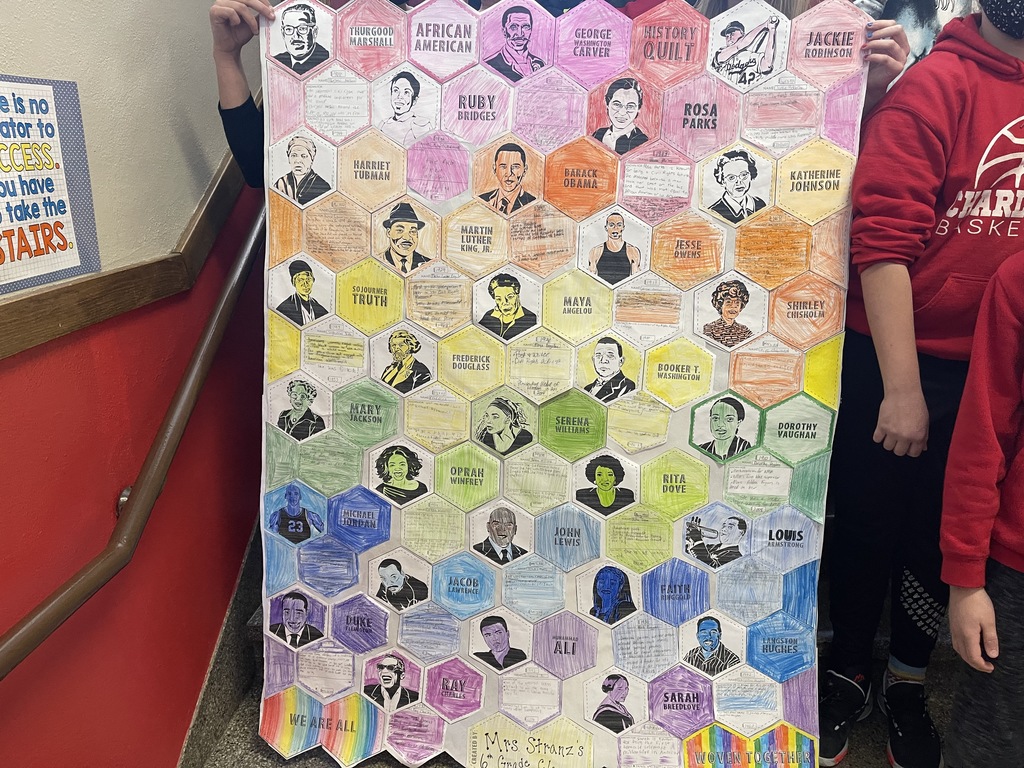 Jefferson 4th graders in Mrs. White's art classes have been learning the history of the Kente cloth. Kente is connected with Ewe and Ashanti people of Ghana and arose first in West Africa during the 17th century. They are creating their own Kente cloth weavings and then drawing Kente cloth designs on them.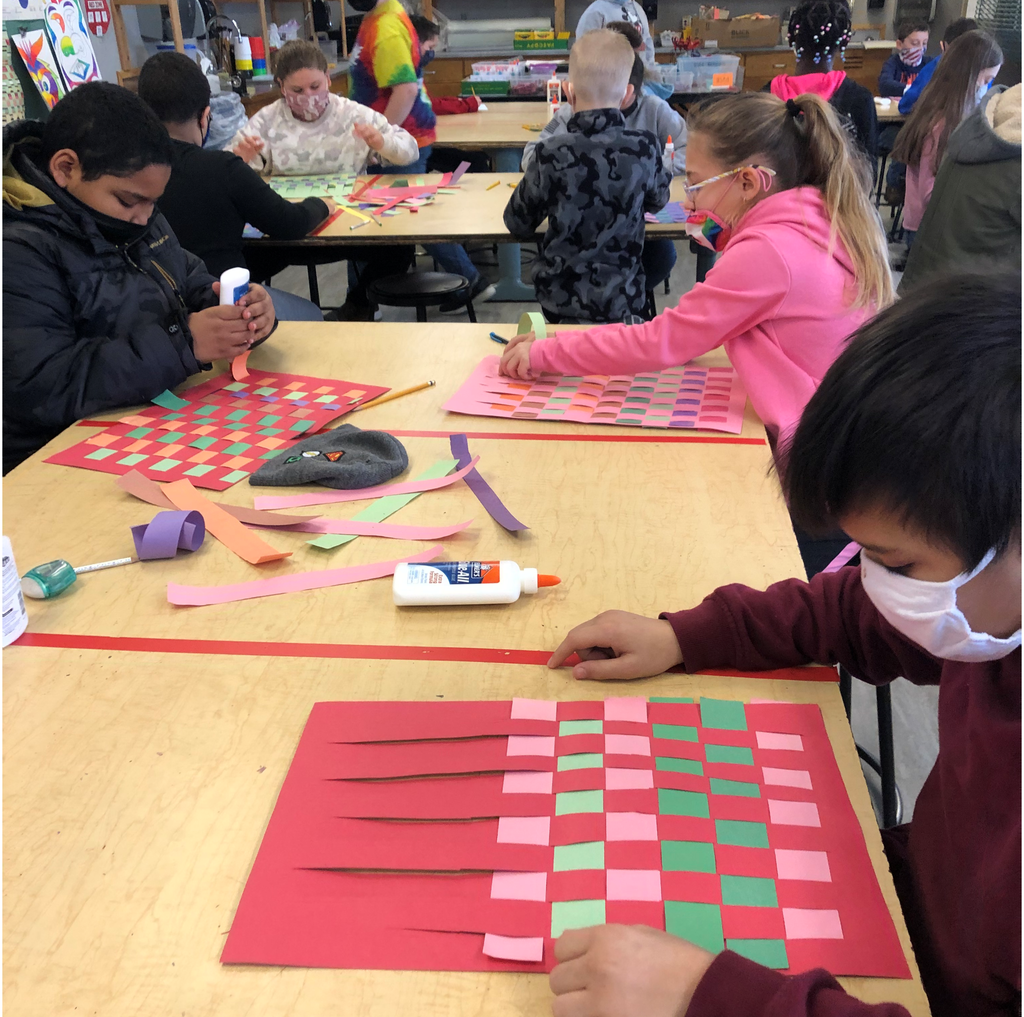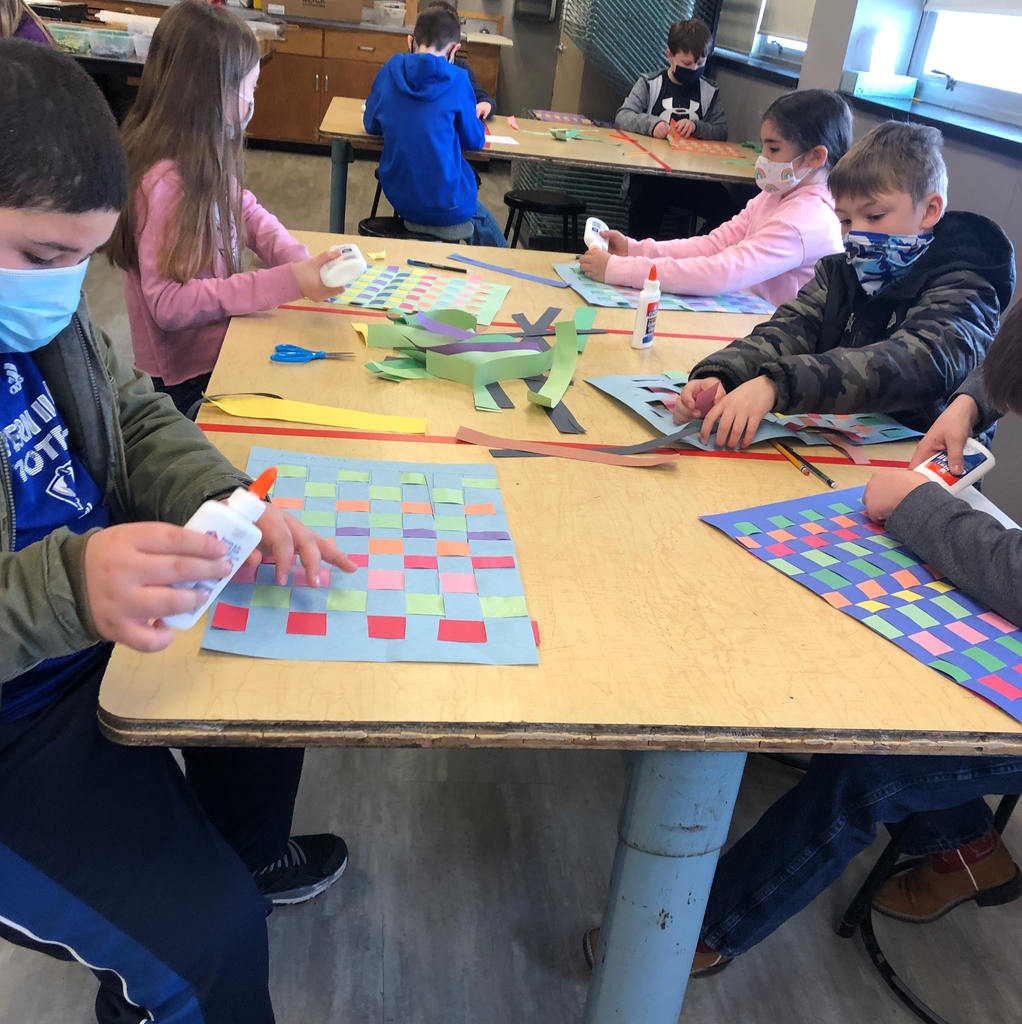 In light of this week's weather forecasts of snow and ice, this is a proactive message to all in our school community to prepare now for the possible use of remote learning days in lieu of using emergency days.
https://5il.co/pmu3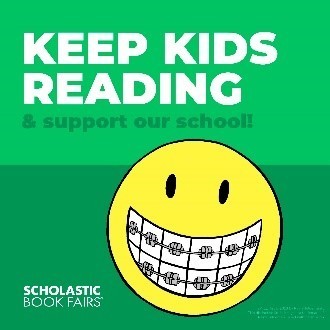 Congratulations to the following students who were recognized for JES January Leader in Me. To be recognized these students had to follow the following three jobs for the entire month. 1. Completed and turned in their homework by the due dates. 2. Charged and brought their laptop to school or if remote were logged in and ready to learn every day. 3. Filled out their planner every day. Mr. Anderson Alexandru Chiriescu, Vada Haverstock, Vincent Torrepalma, Leo Yan Mrs. Ball Charlotte Bennett, Kaden Donley, Brooklynn Hollowell, Oliver Rednour, Amanda Stagg, Shelbie Pollard Ms. Beabout Mark Harris, Ellie Robinson, Katie Robinson, Landon Shafer, Brayden Snider, Marlie Ward Mrs. Bowers Cash Biggs, Cameron Bonner, Abby Carter, Matt Coartney, Abby Davidson, Andrea Hogan, Gillian Irons, Emsley White Mrs. Harrell Alexa Eckley, Madi Entrican, Hunter Grabiec, Briar Price, Julian Stanley, Rylee Vicory Mrs. Hopper Jacob Baji, Karley Eastman, Ty Helton, Jadyn Koester Mrs. Meister Dray Eich, Ella Hinds, Kayla Schmieder Mrs. Stranz Haya Abou Zaid, Russell Applegate, Camryn Ashley, Wyatt Austin, Gunner Barr, Garth Baumann, Hunter Bell, Autumn Carson, Lillie Clarke, Alex Clayton, Braxton Hanner, Treylin Couch, Braxton Lake, Vincent Lozano, Joshua Peterson, Brooklyn Phillips, Taylor Rook, Eric Sibley, Ally Ulm, Robbie Zerbst Mr. Bledsaw Ben Cummins, Colin Fields, Henry Guillen, Maliyah Harrison, Makaelah Holstone, Ryan Sefried, Riley Shannon, Bentley Shirley, Elizabeth Snider, Brody Wilson, McKinley Wood Miss Goodchild Brayden Cobb, Carter Fehrenbacher, Mallory Homann, Lydia Lock, Jacky McKibben, Avery Myers, Kyler Partlow, Nevaeh Phipps, Lake Plummer, Gavin Porter, Ayla Traub, Henry Watson Mrs. Larson Janely Amaya, Cam Barnes, Reya Boyer, Walter Fairchild, Jesus Garcia, Megan Good, Shooter Hughes, Riley Lester, Cal Lucas, Candice McNutt, Carlton Patterson, Maddox Salee, Henry Schultz, Brayden Thompson, Kennedy White, Olivia Willenborg Mrs. Lucas Abagael Black, Alexander Cross, Jacob Haverstock, Jaylen Miller, Bryson Murbarger, Leah Murphy, Bristol Schrock, Thea Stone, Giuliana Werk-Levin, Cody Wilson Mr. McGinness Zion Douglas, Phoebe Frey, Layla Hemmingway, Taya Newkirk, Logan Noel, Amery Pfennig, Kaleb Postlewait, Moises Rodriguez, KeAzia Smith, Brynn Symonds, Taylor Woodall Miss. Mellott Tyce Brady, Braxton Floyd, Lexi Griffith, Eli Heise, Lainie Keefer, Olivia Kelley, Callie Lawrence, Melaina Morrisson, Jack Sharp, Blaine Taylor-Lutz Mrs. Richeson Ember Addams, Ella Bell, Kinsley Gough, Matt Hayes, Aiyanah Maldonado, Colby Metzger, Christian Phillips, Lily Thomas, Lauren Wahls Mrs. Spanhook Payton Archibald, Kahli Romack, Trotter Titus, Abel Truex, Ella Viertel, Erica Workman Mrs. Ehr Maylee Adkins, Davalyn Bowers, Harper Brantley, Gabby Bumatayo, Andrei Chiritescu, Levi Roe, Zoey Snyder, Olivia Thoele, Andrew Zigler Mrs. Kousma Kason Cox, Ethan Gordon, Valkyrie Groff, Juliana Hildebrand, Kale Knight, Ava Nixon, Akeelah Robinson, Ethan Sumner, Hannah Walton, Dawson Williams Mrs. Niemerg Austin Bennett, Meredith Drake, Case Easton, Allie Goble, Nakynzie Ingram, Asher Jones, Gabriel Keil, Drew Kessler, Molly King, Noah Lawrence, Gabriella Lozano, Abaigail McCoy, Lucy Pearman, Lixia Swing, Samuel Thomas, Tyler Wayne, Blake Webb, Brody Webb, Blaze White Mrs. Ramsey Brayden Armstrong, Elliot Baker, Rayce Bell, Ryley Bonewitz, Noah Burton, Chloe Davidson, Eland Lawson, Rylan Leinweber, Kenna McNinch Mrs. Shaffer Lexi Anderson, Mason Anderson, Jocelyn Bell, Kade Conley, Scout Cougill, Abby Cushing, Hudson Edwards, Dominic Goble, Madysan Knapp, Emmie Parsley, Payten Sartin, Nathaniel Step, Kash Stover, Isla Tucker, Lucy Vestal Miss. Swinford Carter Bierman, Caleb Bolen, Kinley Drake, Kaiden Eckley, Maleah Faller, Sidney Furry, James Honemann, Hunter Pickett, Kaidan Rauch, Olivia Rice, Adeline Richter, Kira Royer, Isaiah Santos, Curtis Snider, Emma Snyder, Levi Webb, Silas West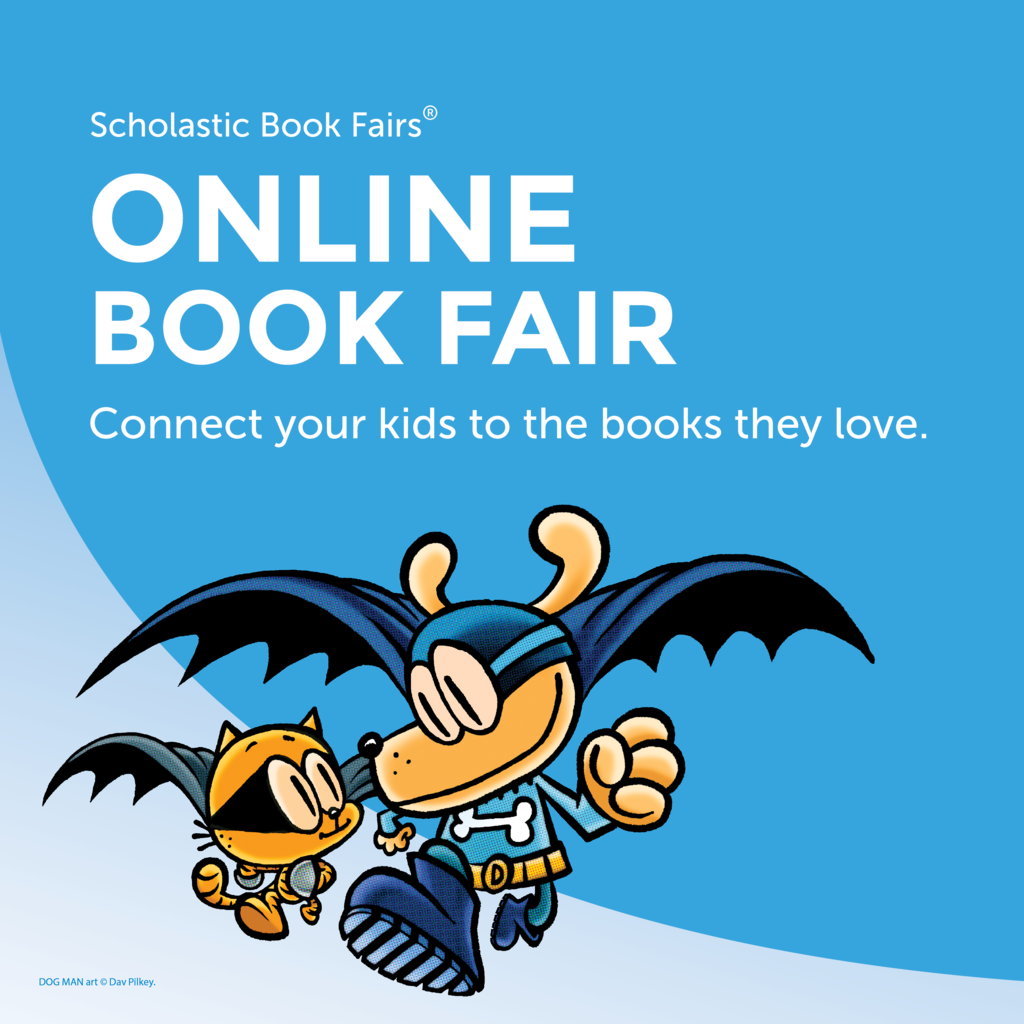 Picture Retakes: Just a reminder that picture retakes are Monday, February 1st. For remote students, 7:30a-8:30a is set aside to come in for pictures. Families bringing remote students should park in the teacher's lot across from the gym and assist their student across the road to go in the gym doors. Please do not use the bus lane to drop off your student for pictures.

2nd Quarter report cards are now available for viewing on Skyward. Please contact your student's teacher if you have any questions

The deadline to order the 2020-2021 JES Yearbook is Saturday, January 16, 2021. To order, please visit ybpay.lifetouch.com. Our Yearbook ID Code is 10801521.

Since tomorrow, January 15, is National Hat Day, Jefferson students and staff are invited to wear a hat at school.

Congratulations to our Jefferson Leader In Me Habit #2 Students of the Month: 4th Grade Mrs. Ehr- Gabby Bumatayo Mrs. Kousma – Ethan Gordon Mrs. Niemerg – Case Easton Mrs. Ramsey – Noah Burton Mrs. Shaffer- Jocelyn Bell Miss Swinford – Curtis Snider 5th Grade Mr. Bledsaw – Ryan Sefried Miss Goodchild – Ayla Traub Mrs. Larson – Kennedy White Mrs. Lucas – Giuliana Werk-Levin Mrs. Mellott – Braxton Floyd Mr. McGinness – Moises Rodriguez Mrs. Richeson – Elijah Peterson Mrs. Spanhook – Jacob Griffith 6th Grade Mr. Anderson – Lauren Ealy Mrs. Ball – Anastasia Tolliver Mrs. Beabout – Landon Shafer Mrs. Bowers – Emsley White Mrs. Harrell – Hunter Grabiec Mrs. Hopper – Karley Eastman Mrs. Meister – Charlie Milton Mrs. Stranz – Brooklyn Phillips Mrs. Hayes – Jerry Knapp

Jefferson will be hosting our Winter Spirit Week next week. Please follow the link below for details.
https://5il.co/nt5c

Jefferson Families: The Jefferson Picture Retake Day is scheduled for Monday, February 1, 2021. Please look for more information to be sent to you in mid January 2021.

Congratulations to our Jefferson Leader In Me Habit #1 Students of the Month: 4th Grade Mrs. Ehr- Davalyn Bowers Mrs. Kousma – Ava Nixon Mrs. Niemerg – Tyler Wayne Mrs. Ramsey – Ryley Bonewitz Mrs. Shaffer- Emmie Parsley Miss Swinford – Maleah Faller 5th Grade Mr. Bledsaw – Maliyah Harrison Miss Goodchild – Carter Fehrenbacher Mrs. Larson – Janely Amaya Mrs. Lucas – Bristol Schrock Mrs. Mellott – Melaina Morrisson Mr. McGinness – Phoebe Frey Mrs. Richeson – Colby Metzger Mrs. Spanhook – Ella Viertel 6th Grade Mr. Anderson - Vincent Torrepalma Mrs. Ball – Shelbie Pollard Mrs. Beabout – Catharine Staggs Mrs. Bowers – Matt Coartney Mrs. Harrell – Rylee Vicory Mrs. Hopper – Ty Helton Mrs. Meister – Will Ashley Mrs. Stranz – Joshua Peterson


Charleston Rec Department Christmas Art & Gingerbread Kits:
https://5il.co/mu6s
(Please search "kit" on the Rec Department website)

With the schedule changes, students in classes with pre-scheduled meetings will need to update their Teams calendar. Here is a set of directions to help:
https://5il.co/mtk1
.

1st Quarter report cards are now available for viewing on Skyward. Please contact your student's teacher if you have any questions.

Jefferson students had an art project to draw themselves in the Tim Burton style. Here are a few of the pictures turned in.
https://5il.co/mmu3

A few reminders for next week: -Monday, November 2nd is a Remote Planning Day for Staff with no student attendance. -Tuesday, November 3rd is non-student attendance due to Election Day. -Wednesday, November 4th is our reopening of school for those attending in-person. We will continue to follow the 2-Hour Early Dismissal schedule. (*Please review our JES reopening plan on the school website for additional information for those returning to school) Also, Mrs. White will need in-person students to bring their art projects that they are currently working on to school when they return. We appreciate the assistance and please contact the school if you have any questions.