Jefferson Elementary School is hosting a Fall into Giving virtual food drive! The drive begins today, November 1st, and ends on November 30th, Giving Tuesday. The virtual drive is an easy, safe and fun way to help feed our neighbors facing hunger! Here is how it works: · Please visit
www.eiffooddrive.org
and "shop" in the virtual market by placing items in your cart · Upon checkout, you will select Jefferson Elementary from the drop-down menu.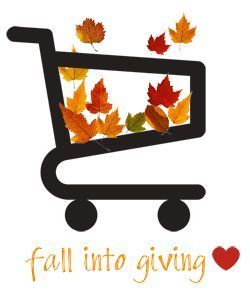 The JES 4th grade students recently learned about the color wheel in art class. They completed a color wheel, and then had to turn it into something and create a picture with it. Pictured are the October 4th grade Awesome Artists.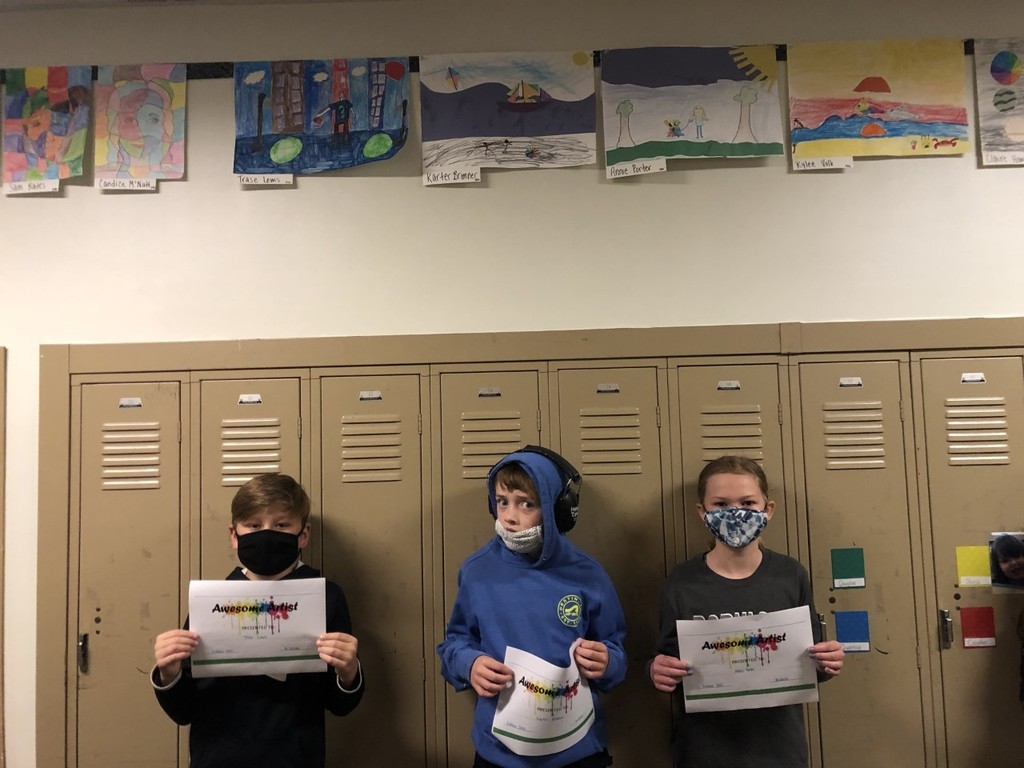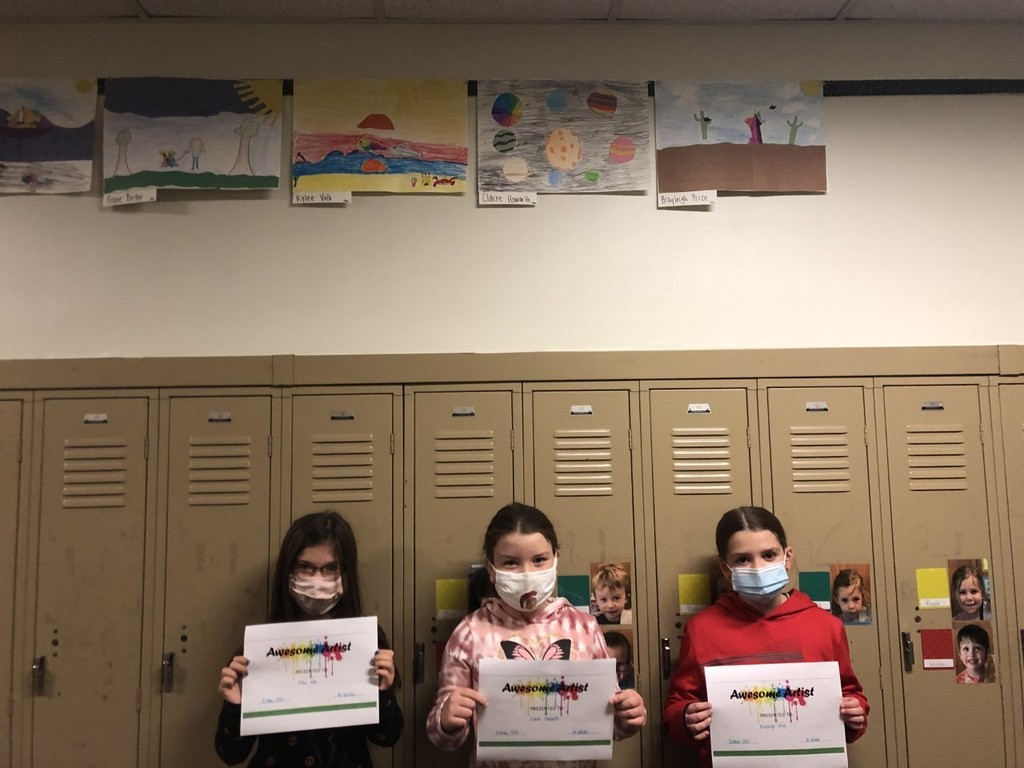 The JES 6th graders recently studied the works of Frank Big Bear in art class. They learned about facial proportions and created a self portrait in the style of Frank Big Bear. Pictured are the October 6th grade Awesome Artists.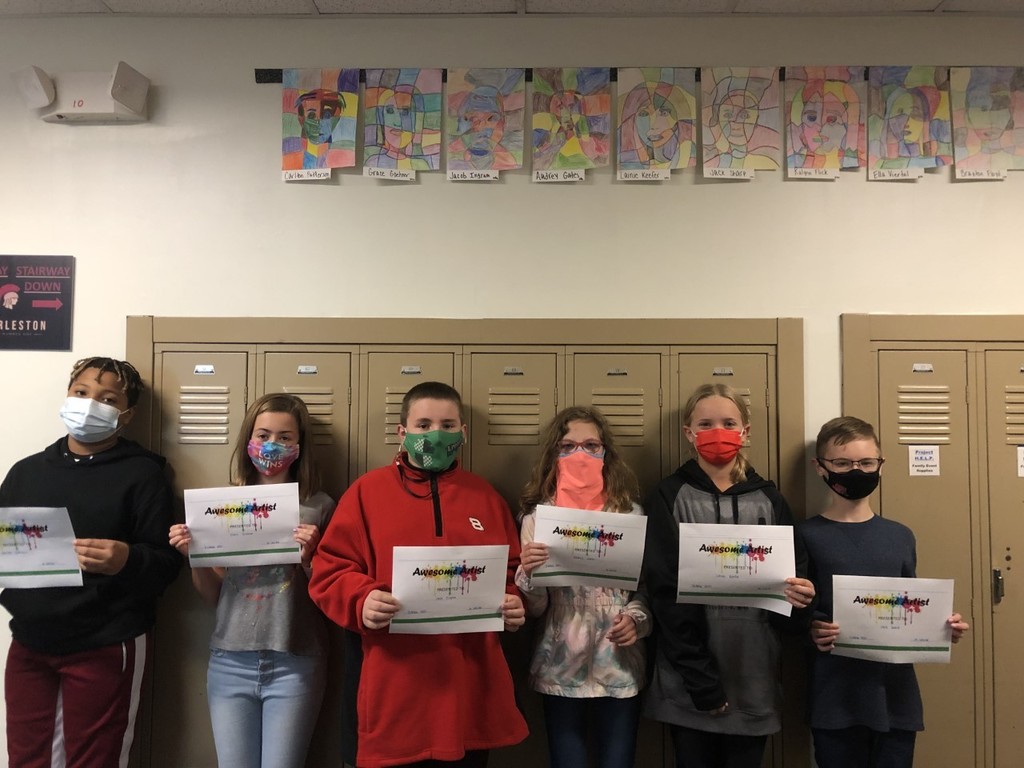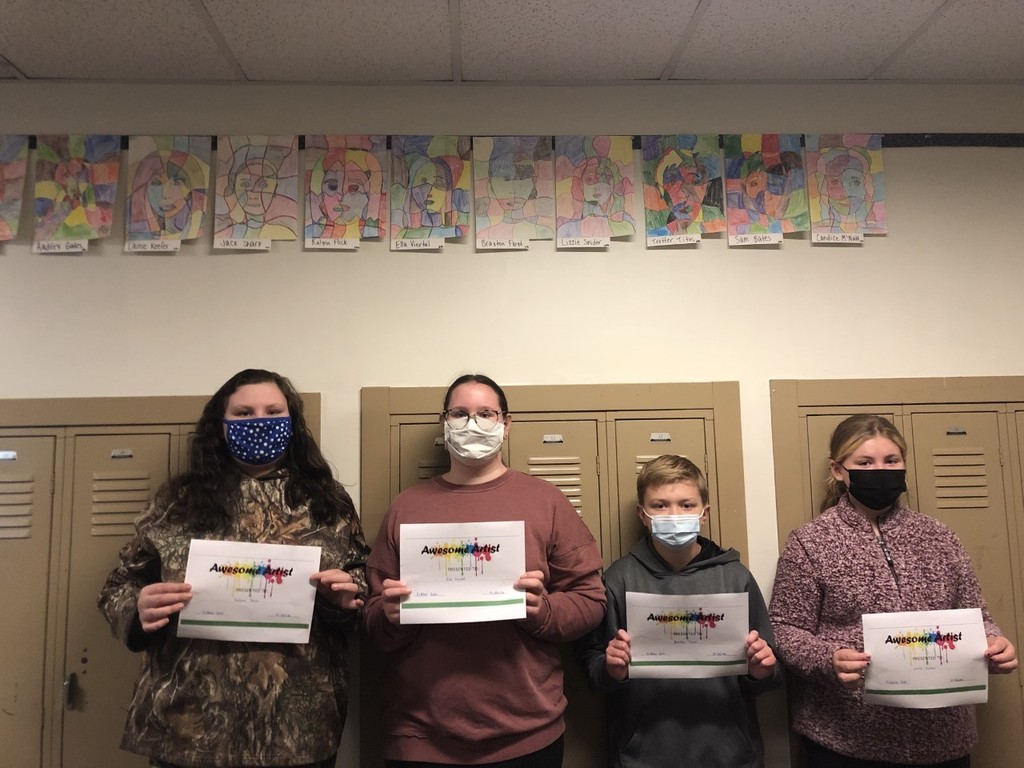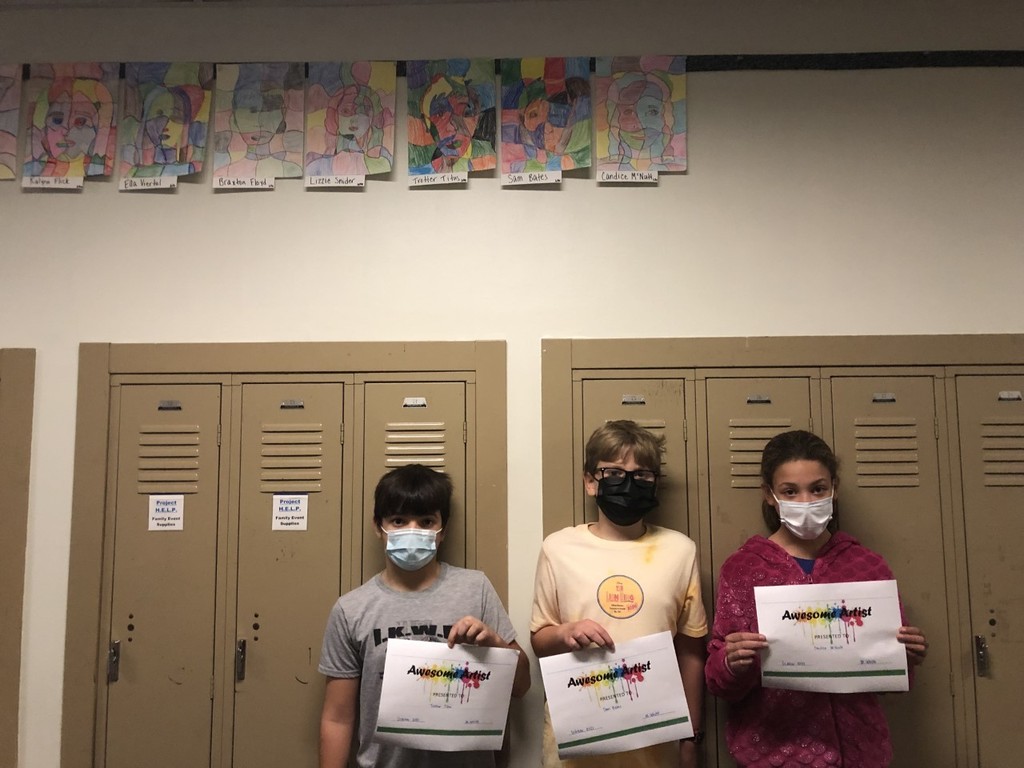 The JES 5th grade students have been learning about value, foreground, middle ground, and background in art class. They recently created a value landscape. Pictured are the October 5th grade Awesome Artists.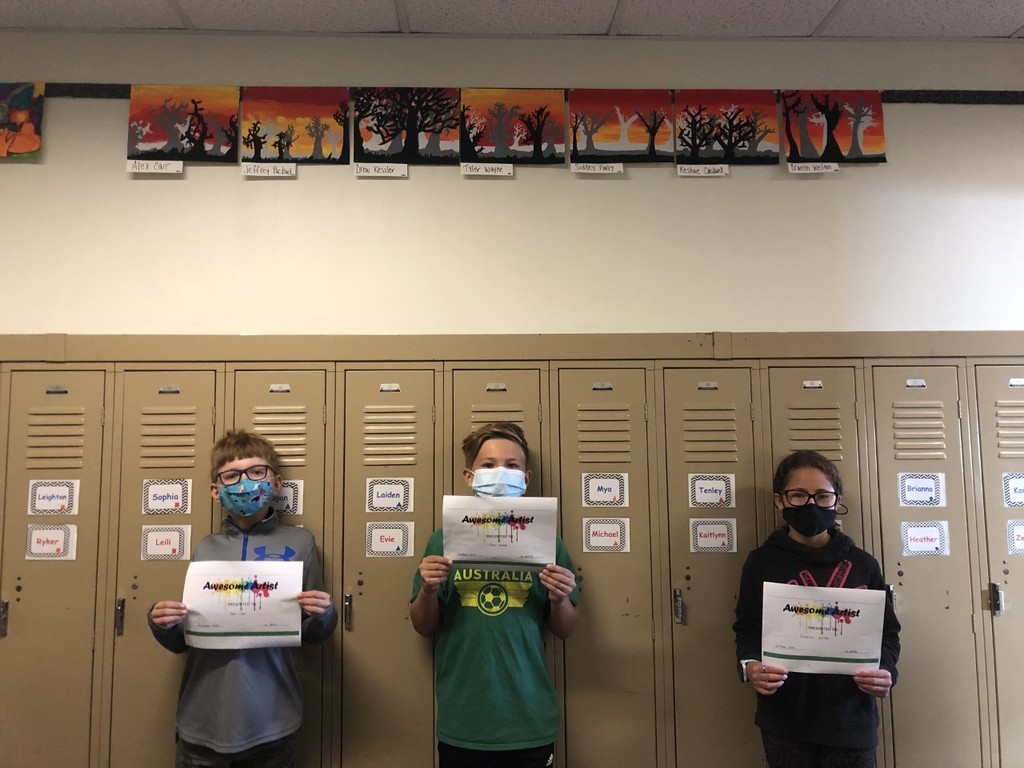 The JES 6th graders studied artworks created by the Brazilian graffiti artist Rafael Highraff. They used his artworks for inspiration to create their own 3-dimensional collage using warm and cool colors. Below are the 6th grade awesome artists for the month of October.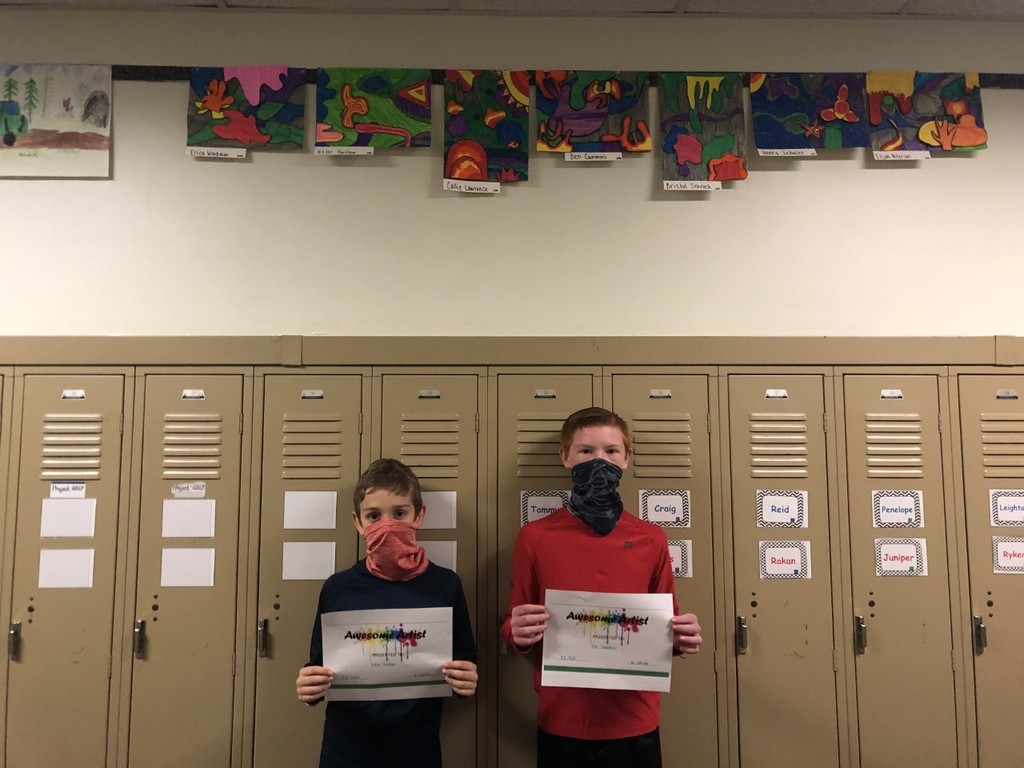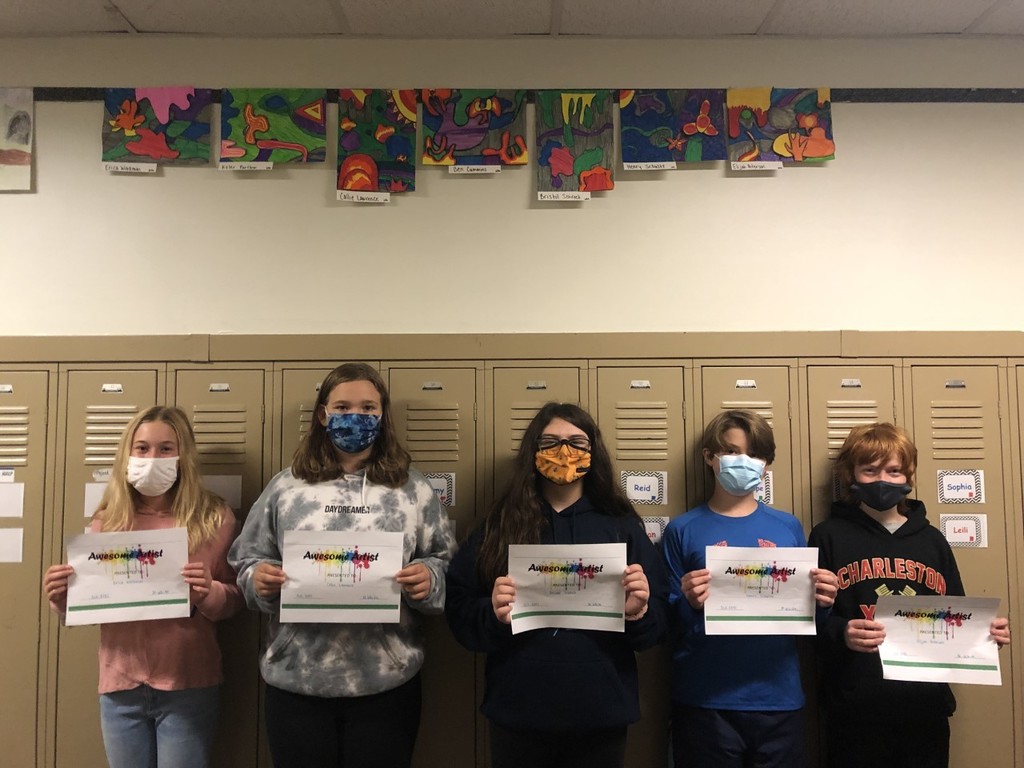 The JES 4th graders recently looked at some examples of some vehicles with custom paint jobs. They then had to design their own custom paint job on their own vehicle, and design a background.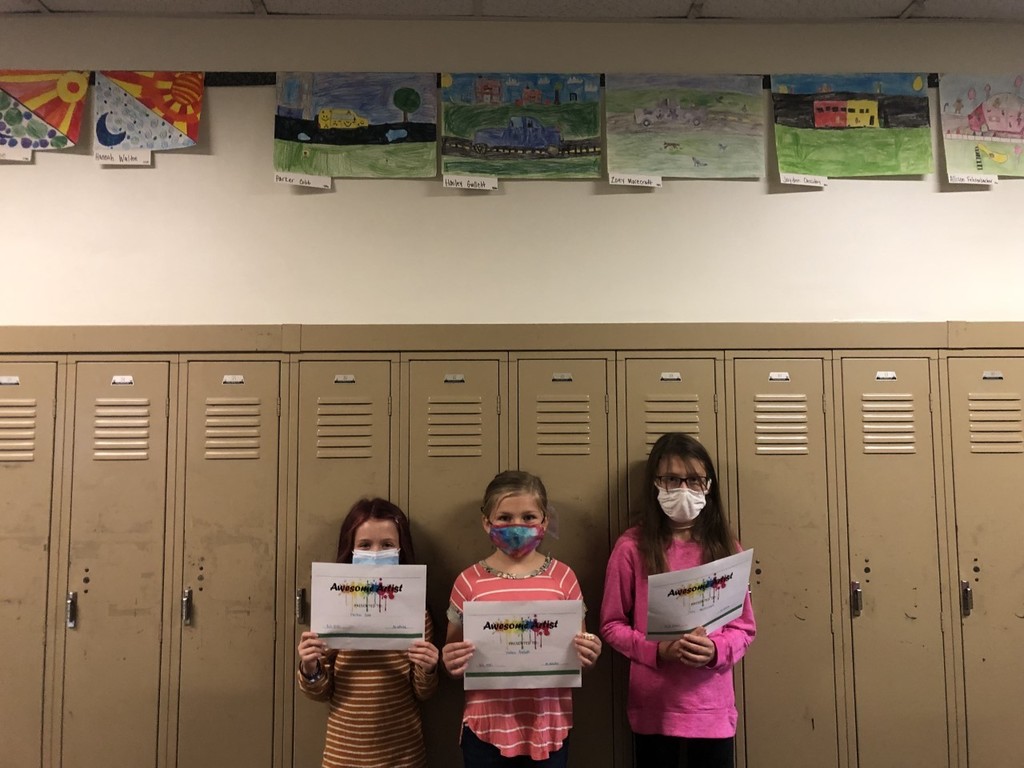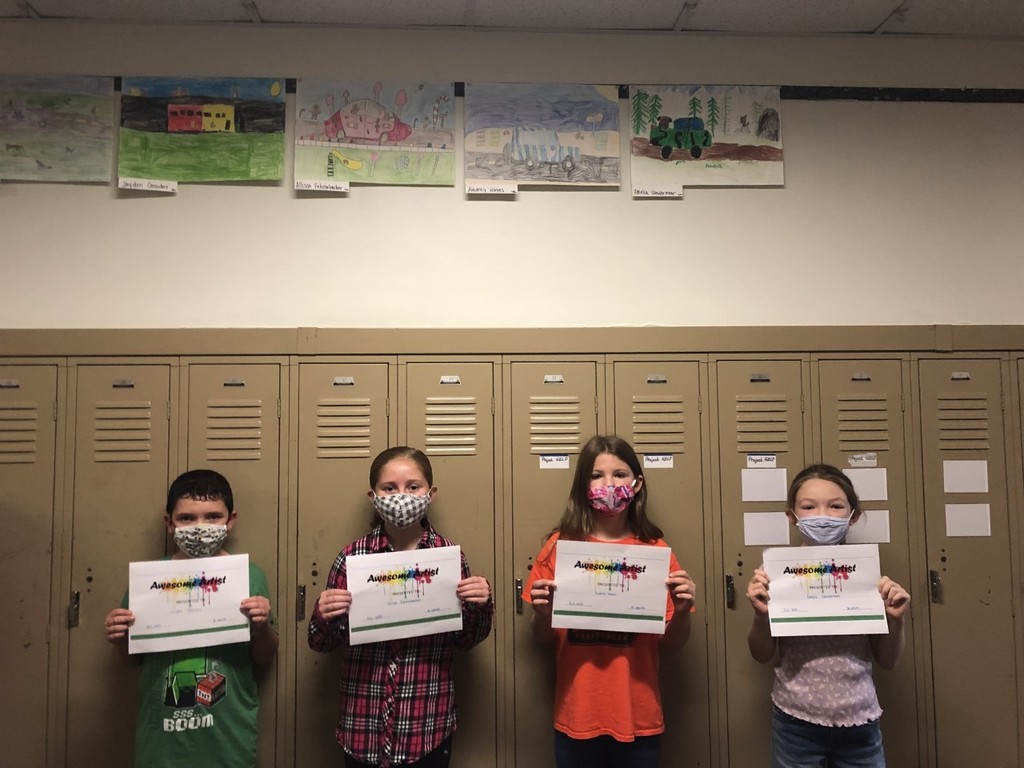 JES 5th grade Awesome Artist: The JES 5th grade students have been learning about opposites in art class. Using the sun and moon, and warm and cool colors, they created these compositions.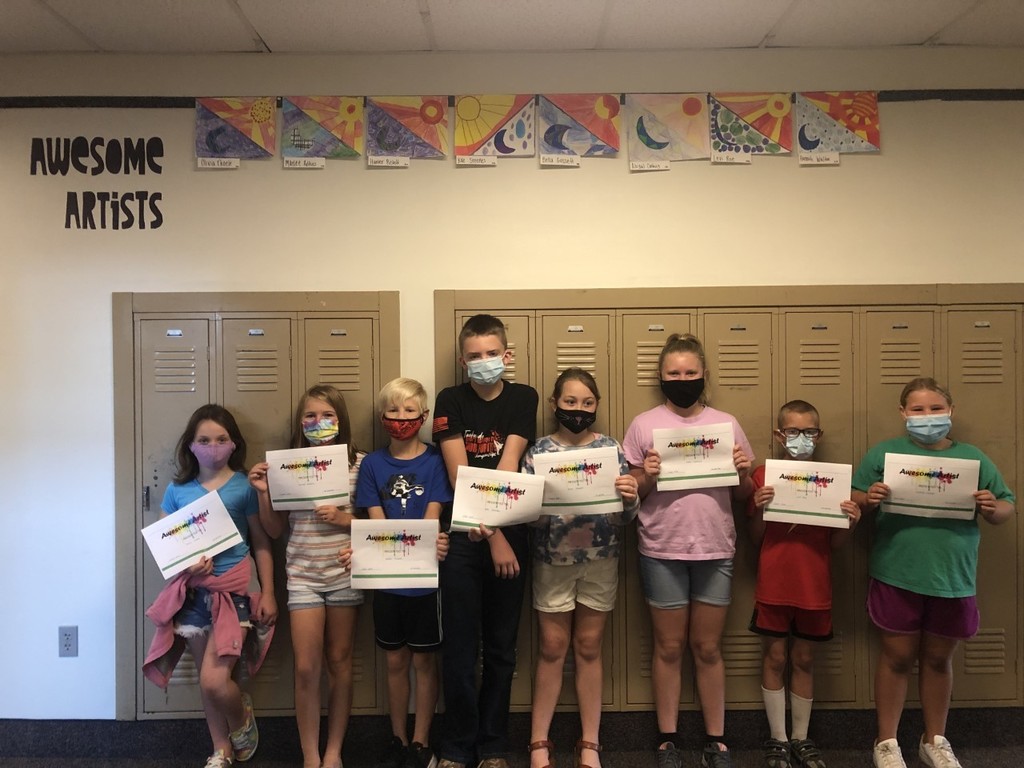 Announcement of Jefferson Olympic winners. The Jefferson PE classes participated in Olympic events over a two week period. Each classroom represented a different country. All of the events were scored based on the total time the entire class finished each race. The events were scooter races, hula hoop relays, frisbee distance toss, frisbee accuracy toss and sack races. The winning country/class from each grade received an ice cream sandwich party. The winning country/class were: 4th grade- Italy (Swinford) 5th grade- Germany (Spanhook) 6th grade- USA (Anderson)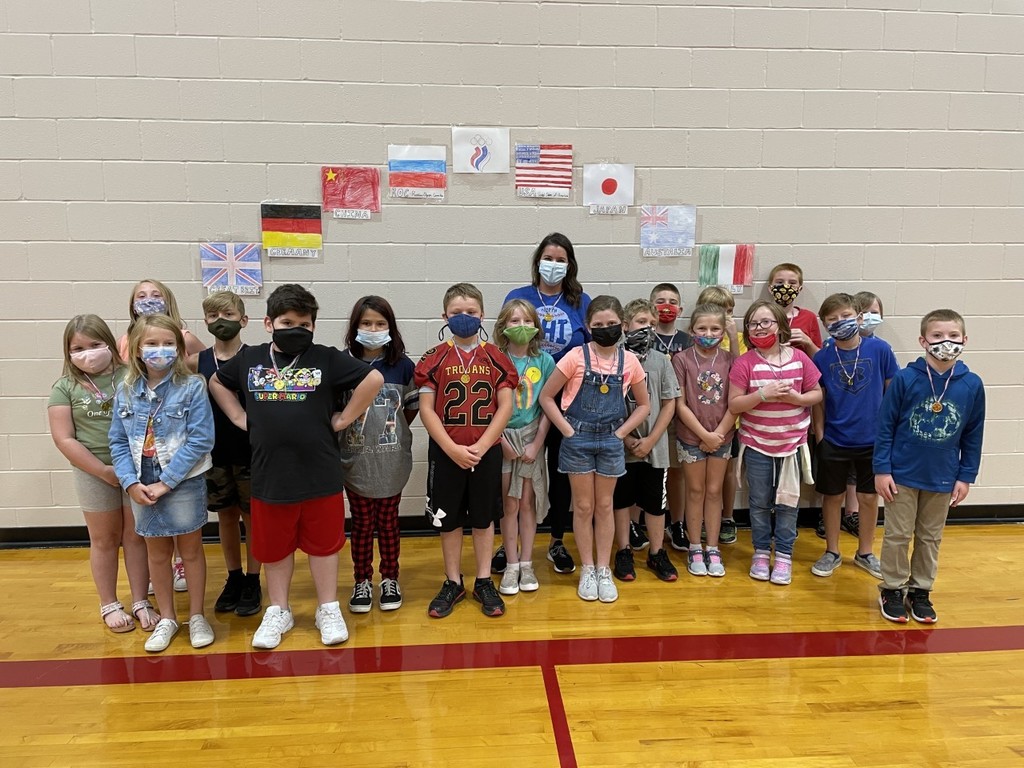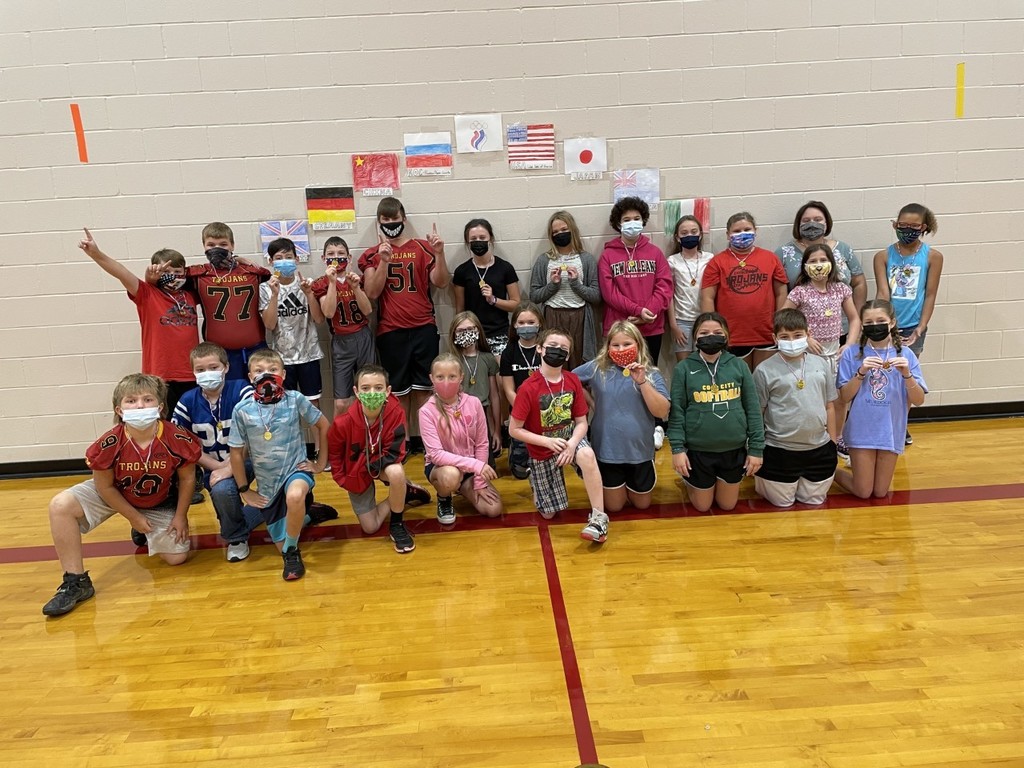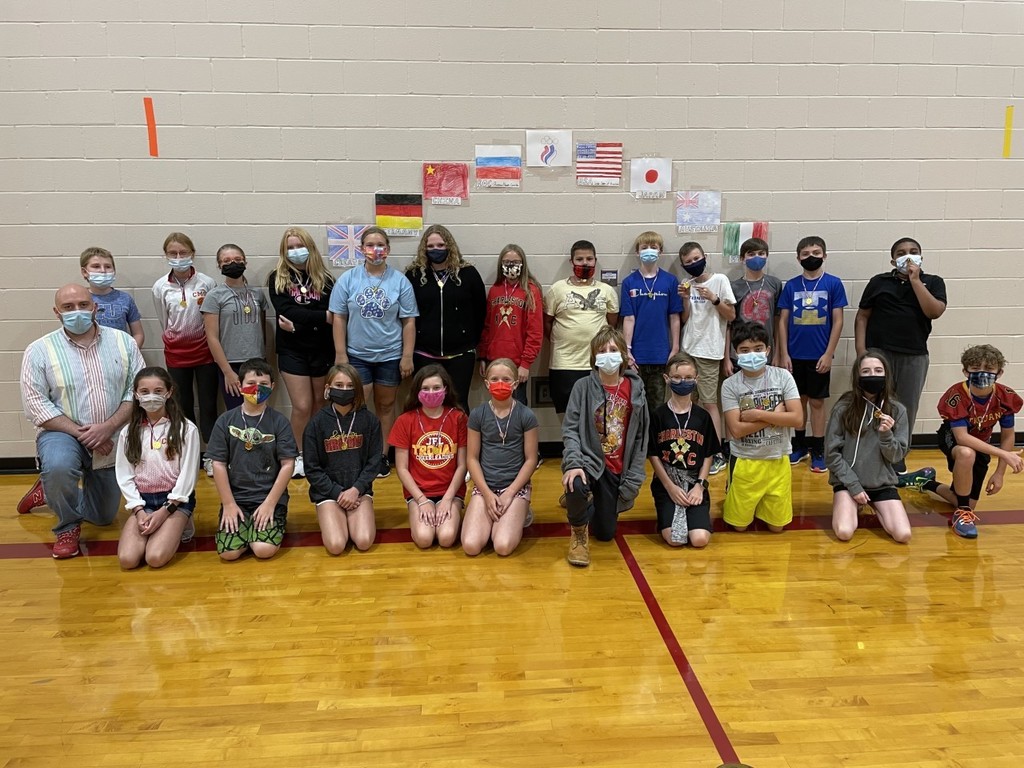 School Pictures are now available to be viewed/purchased online using your child's school ID# at GainesPhoto.com

Students and Staff, this is just a reminder that Gaines Photography will be at Jefferson today for school pictures. (Tuesday, August 24th) We will notify you later this week once pictures are ready to be viewed/purchased online. You will use your child's school ID number to identify their pictures and all ordering must be done online at:
http://gainesphoto.com/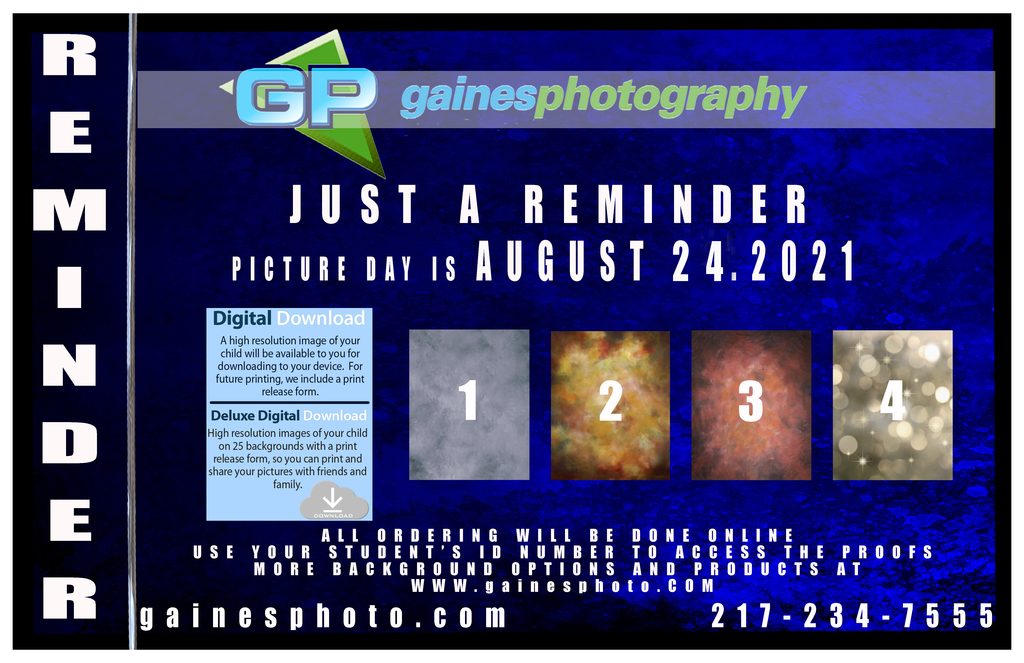 We just wanted to remind you of some upcoming items: -Student homeroom assignments will be available today at 4:00pm for those who have registered and do not have any unpaid fees. Jefferson 4th Grade Teacher Groups Sawyer - self contained Ehr/Ballinger Kousma/Ramsey Neimerg/Swinford Jefferson 5th Grade Teacher Groups Larson - self contained Snider - self contained Bledsaw/McGinness Lucas/Richeson Mellott/Spanhook Jefferson 6th Grade Teacher Groups Anderson/Bowers Ball/Beabout Biggs/Meister Harrell/Homann -The building will be available for student & parent walk throughs this Monday, August 9th from 8:00am - 3:00pm. (Please note that all parents & students attending will need to wear a mask) -Orientation night is this Wednesday, August 11th. *4th Grade parents will meet in their student's classroom from 5:30pm - 6:00pm. *5th Grade parents will meet in their student's classroom from 6:15pm - 6:45pm. *6th Grade parents can visit their student's classroom anytime between 5:30pm - 7:00pm. (Please note that all parents & students attending will need to wear a mask) -Thursday, August 12th is the first day of student attendance and we will be running on a full-day schedule with dismissal at 3:05pm. Looking forward to seeing you next week.

JES World Drumming Club is meeting during the Summer to strengthen our techniques and to work on music for a project with EIU's Music Dept. We will be meeting at the Charleston Library at 10 am every Thursday. Come on over and support these students and sit in and play with us.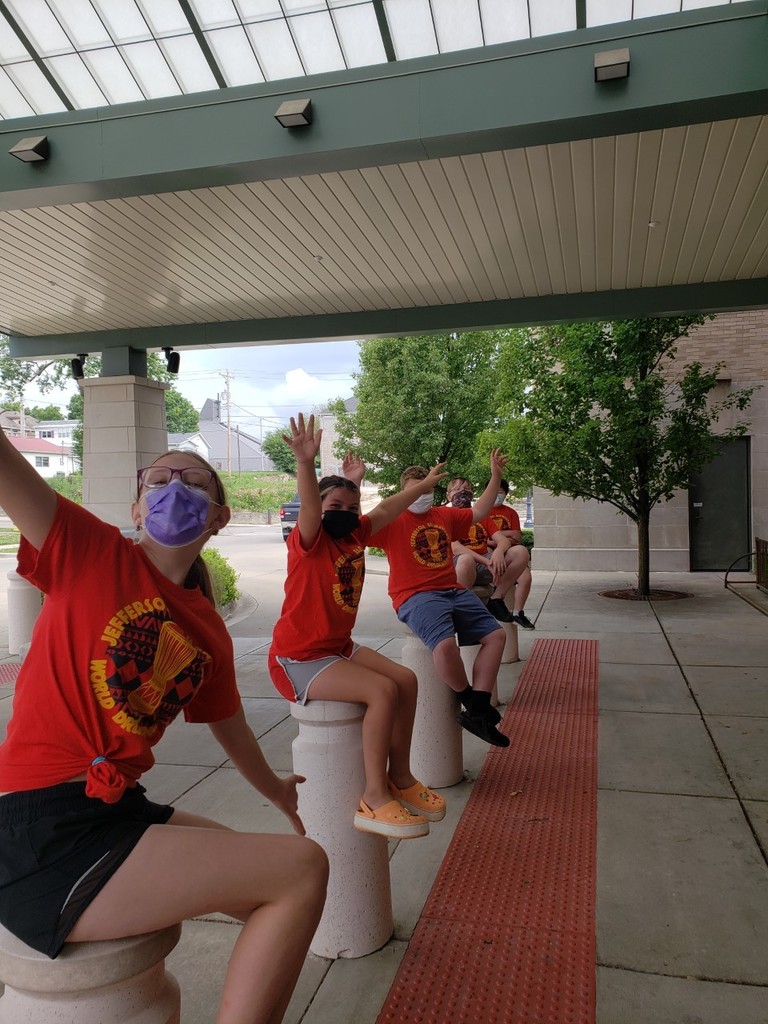 Congratulations to the following students who were recognized for JES May Leader in Me. To be recognized these students had to follow the following four jobs for the entire month. 1. Complete and turn in your homework by the due date. 2. Charge and bring your laptop to school or if remote be logged in and ready to learn every day. 3. Fill out your planner every day. 4. Follow all school and classroom rules (this would definitely rule out any student that has been sent to AER, received a bus write up, pink slip or office referral). Mrs. Kousma Kason Cox, Porcelain Curtis, Tiana Douglas, Tyler Good, Ethan Gordon, Valkyrie Groff, Caysha Hamrick, Juliana Hildebrand, Liam Ingle, Davon Johnson, Cathryn Kinsel, Kale Knight, Sydney Koehler, Decon Morecraft, Ava Nixon, Connor Rardin, Ethan Sumner, Hannah Walton, Dawson Williams Mrs. Ramsey Brayden Armstrong, Ellie Baker, Rayce Bell, Noah Burton, Alex Carr, Chloe Davidson, Nolan Faller, Lelia Farris Wernsing, Faith Lovett, Kenna McNinch, Nakarri Mitchell, Ella Taylor Mrs. Shaffer Lexi Anderson, Mason Anderson, Jocelyn Bell. Kade Conley, Scout Cougill, Abby Cushing, Hudson Edwards, Dominic Goble, Carson Khalighi, Madysan Knapp, Carter McVaigh, Emmie Parsley, Zach Repp, Payten Sartin, Kash Stover, Isla Tucker, Lucy Vestal Mr. Bledsaw Ben Cummins, Colin Fields, Maliyah Harrison, Annabella Roe, Riley Shannon, McKinley Wood Mrs. Larson Janely Amaya, Reya Boyer, Riley Lester, Cal Lucas, Candice McNutt, Henry Schultz, Brayden Thompson, Olivia Willenborg Mrs. Lucas Thomas Cohoon, Quinn Cookson, Alex Cross, Brayden Fuller, Jacob Haverstock, Abby McCann, Jaylen Miller, Bryson Murbarger, Leah Murphy, Bristol Schrock, Josh Stewart, Thea Stone, Eli Tanner, Sophia Thomas, Giuliana Werk-Levin, Cody Wilson Mr. McGinness Zion Douglas, Layla Hemmingway, Taya Newkirk, Amery Pfennig, Kaleb Postlewait, Zion Smith, Brynn Symonds Mrs. Richeson Ember Addams, Madison Clark, Jonny Gannaway, Laron Gordon, Kinsley Gough, Matt Hayes, Aiyanah Maldonado, Colby Metzger, Lillian Seeley, Lily Thomas, Taha Toqeer, Lauren Wahls Ms. Hayes Brody Easterday Mrs. Ball Charlotte Bennett, Kaden Donley, Brooklynn Hallowell, Shelbie Pollard, Amanda Staggs, Anastasia Tolliver Mrs. Beabout Jayden Clark, Mark Harris, Ellie Robinson, Katie Robinson, Landon Shafer, Brayden Snider, Catherine Staggs, Marlie Ward, Sabrina White, Vladislava Zakharchuk

Congratulations to our JES Rotary Youth Leadership Award nominees!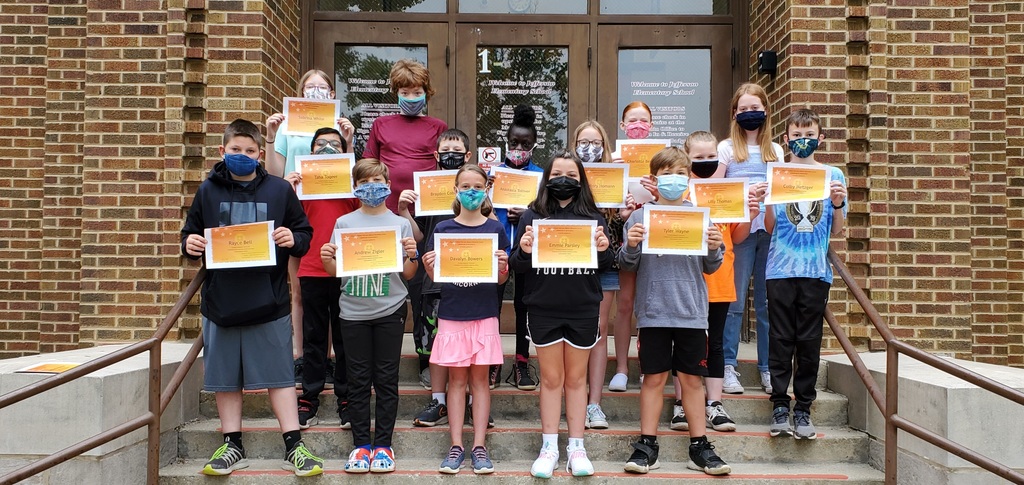 Jefferson World Drumming Club is an after school performing group, which rehearses once a week. Students audition for the group and are required to show ability in playing a number of percussion instruments and vocalize or express an interest in learning how to do so.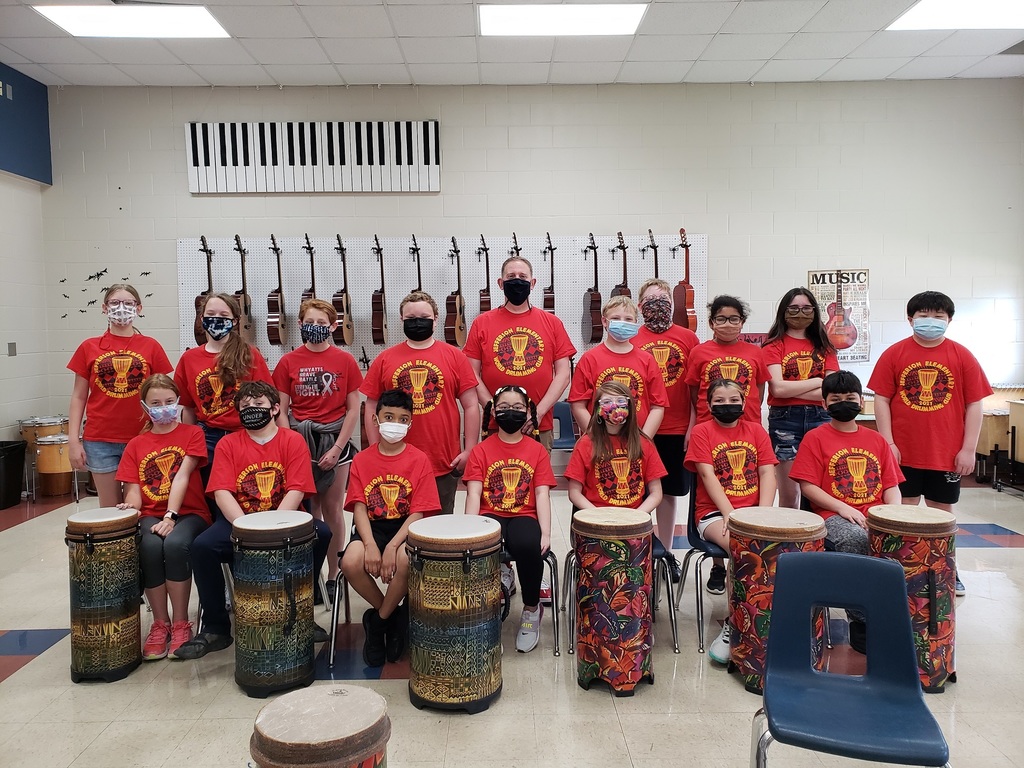 JES 6th grade gifted Math students conducted a Mock Trial at the courthouse on Monday, May 24. Please following the link to the slideshow.
https://youtu.be/8Q1Qh8Ro4CY


JES would like to thank the Charleston High School Science Club for visiting our fifth-grade students and showing off their mad science skills.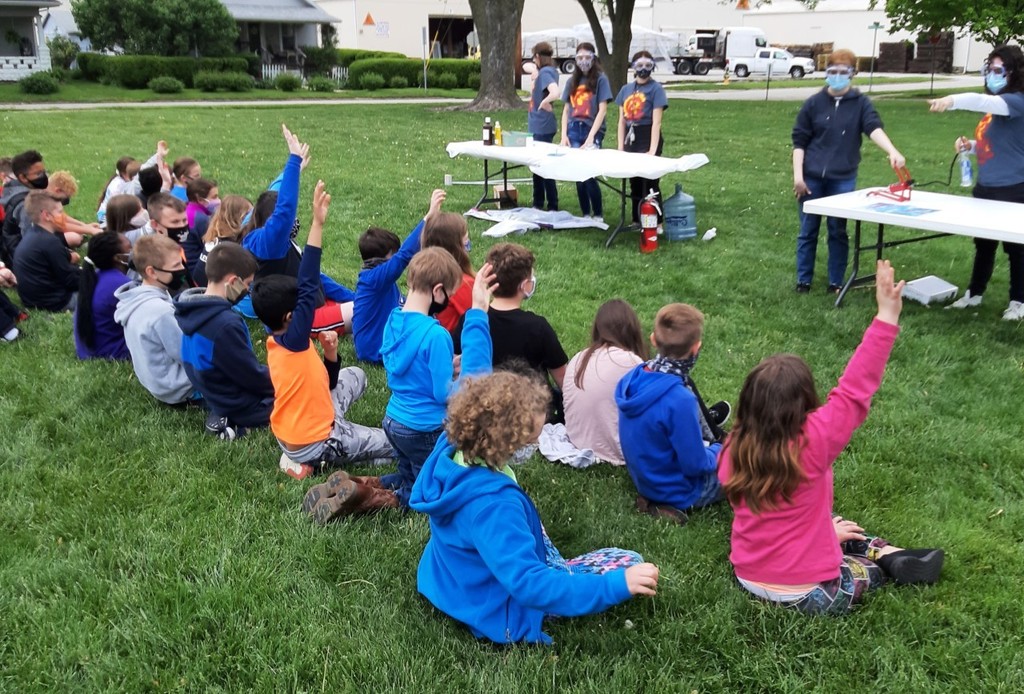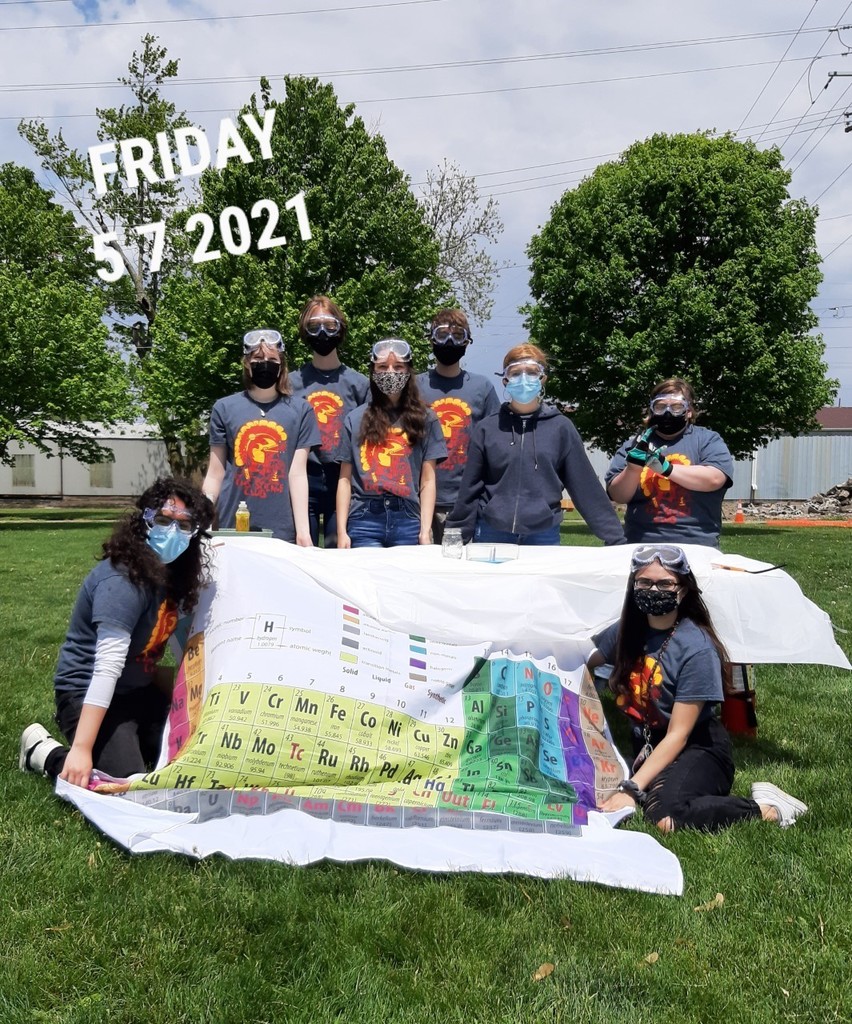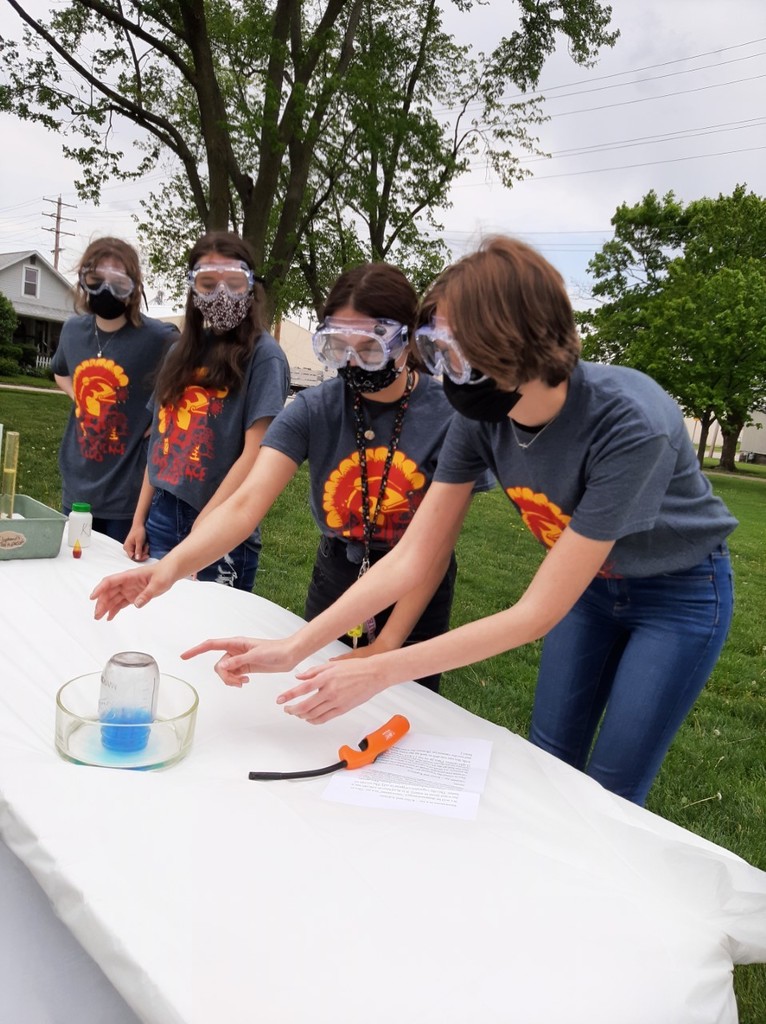 Next week (May 24th - 28th) is Jefferson Elementary School's End of Year Spirit Week: Monday 5/24 - Favorite Shirt Day Tuesday 5/25 - Favorite Sports Team Day Wednesday 5/26 - Favorite Hat Day Thursday 5/27 - Favorite Holiday Shirt Day Friday 5/28 - Favorite Color Day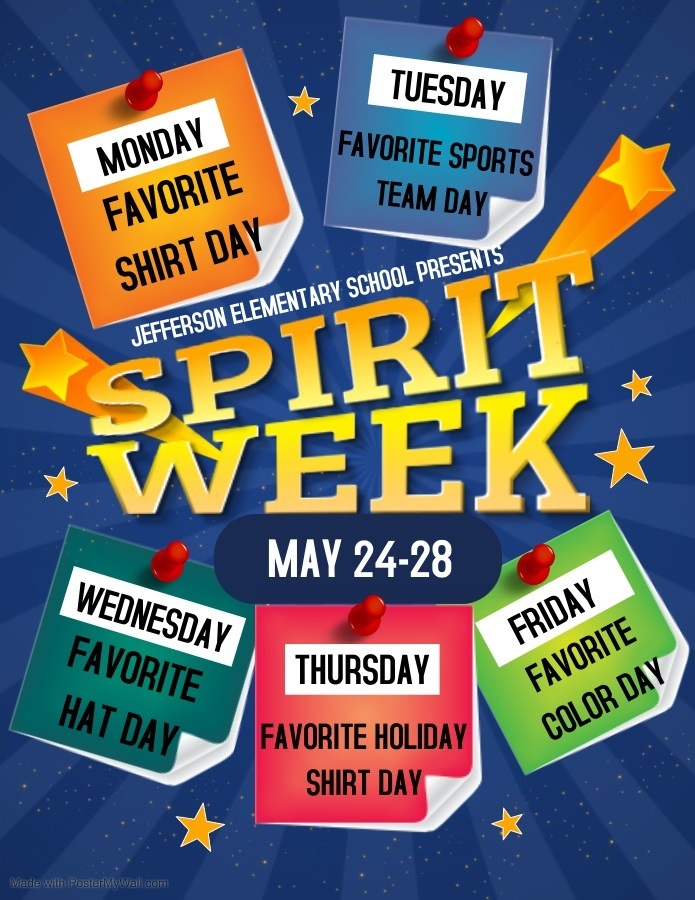 Dear Jefferson families, Did you know that Jefferson has a Junior Master Gardener Club that is sponsored by the University of Illinois Extension? We have chosen to do several service projects to help out in our community. One of those projects is a canned food drive and we want to inform you that there are donation boxes around the school. So far, we have collected 17 cans of food for the Food Pantry. If you have cans to donate, we would appreciate it. If you would prefer to donate money, that can be collected in the office. You can donate change, bills, or checks made out to the Charleston Food Pantry. Thank you and have a great day, The Junior Master Gardeners (4th, 5th, and 6th Grade Students)