More Pictures from our Food Drive! Congrats on Mrs. Oakley's class for bring in the most food!!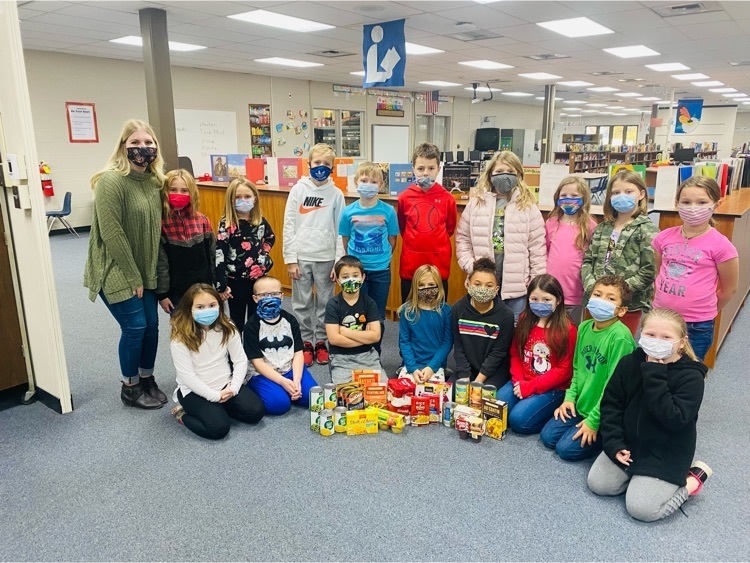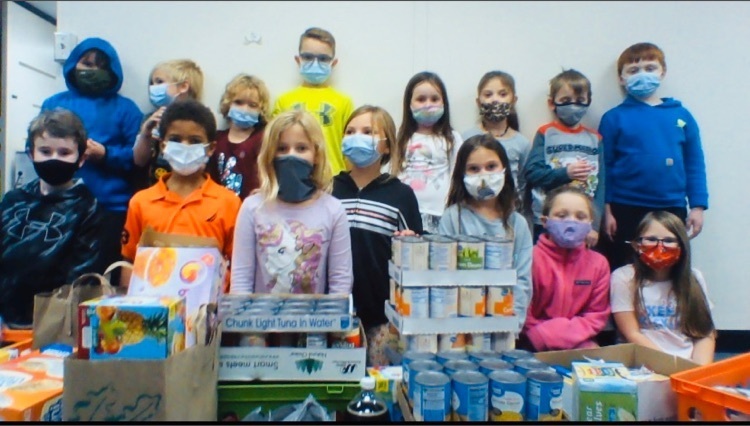 Ashmore Elementary students participated in a Lead In Me Food Drive for the month of November. Students collected 1,399 items of can goods and parishable items to donate to families in need this holiday season. So proud of these students and their drive to make a difference and help others. ❤️🧡 #ashmoreelementary #aes Pictured is Mrs. Jacobs kindergarten class with their collected items.
Ashmore students honored friends and families as well as people in our community yesterday morning. Happy Veterans Day to all who served! Thank you for your service!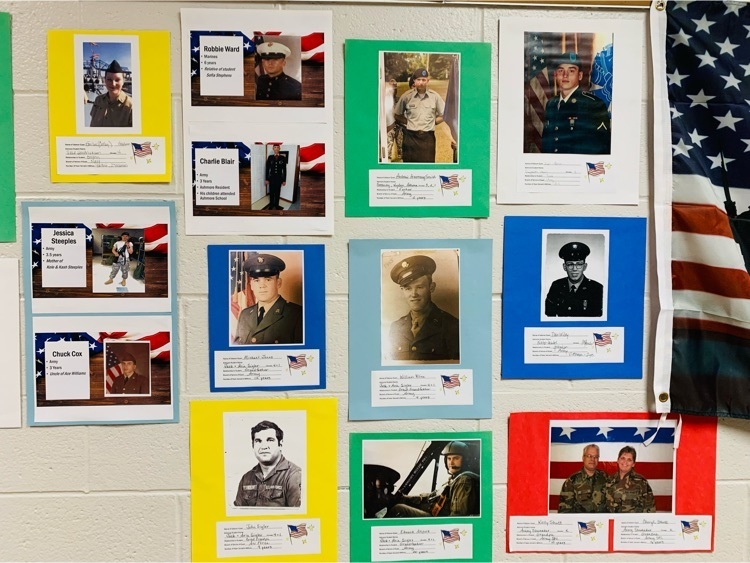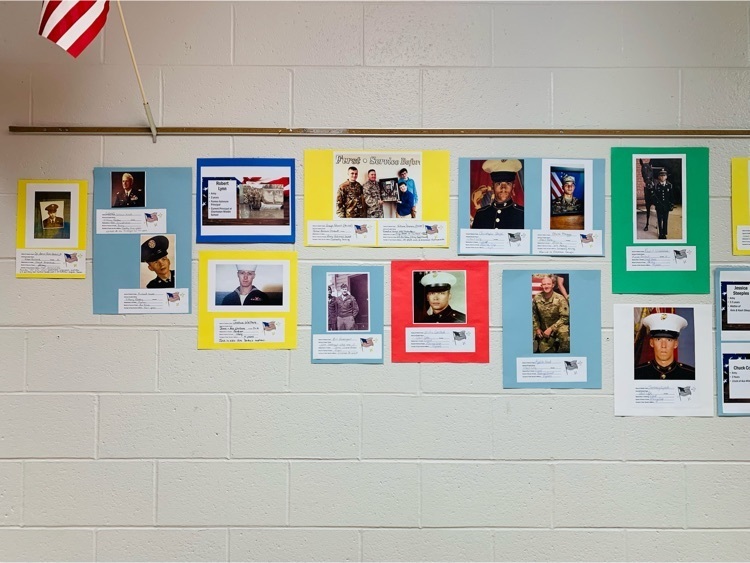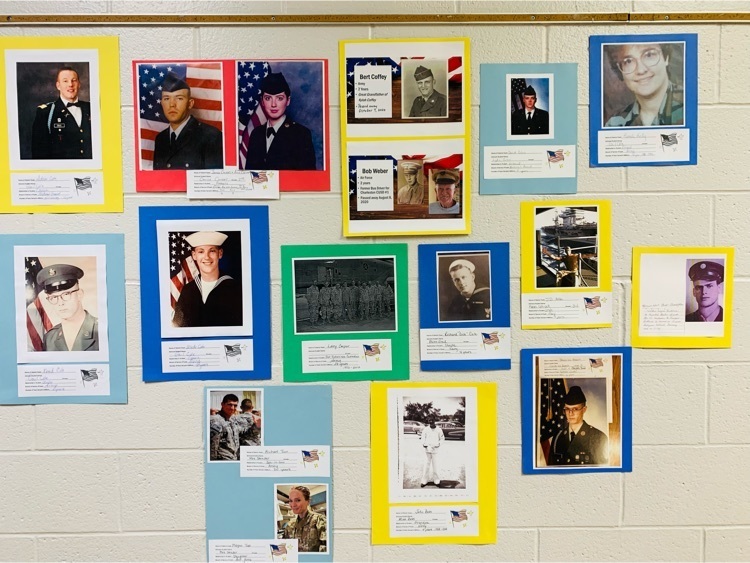 Good Morning AES families! In celebration of Veteran's Day this Thursday the 11th, we are asking staff and students to please show support of our veterans by dressing in our countries patriotic colors of Red, White, and Blue. Students will also be able to celebrate and show appreciation for their family veterans during our Veteran's Day recognition at our morning Community Meeting.
Hope everyone had a great Halloween weekend! Ashmore students kicked off theirs by celebrating with our annual costume parade!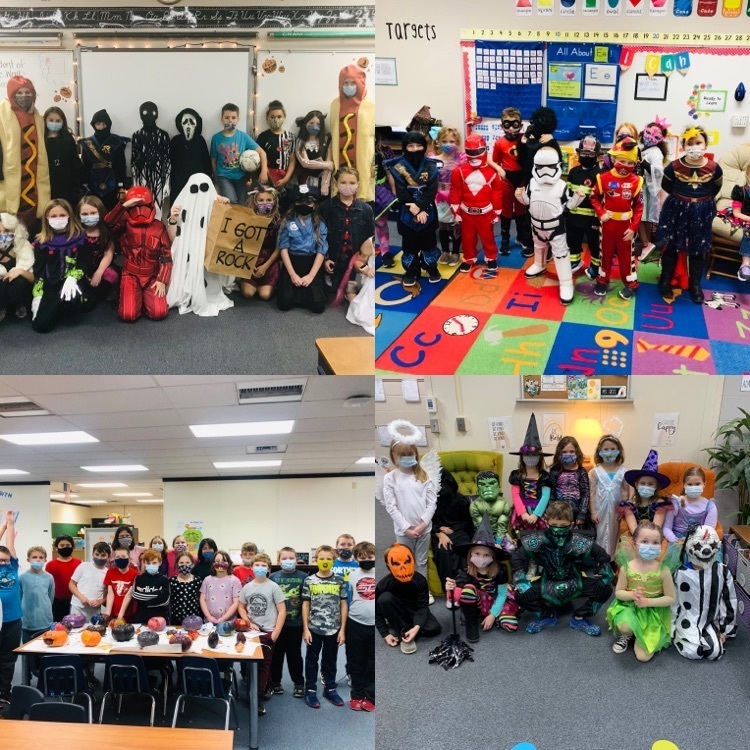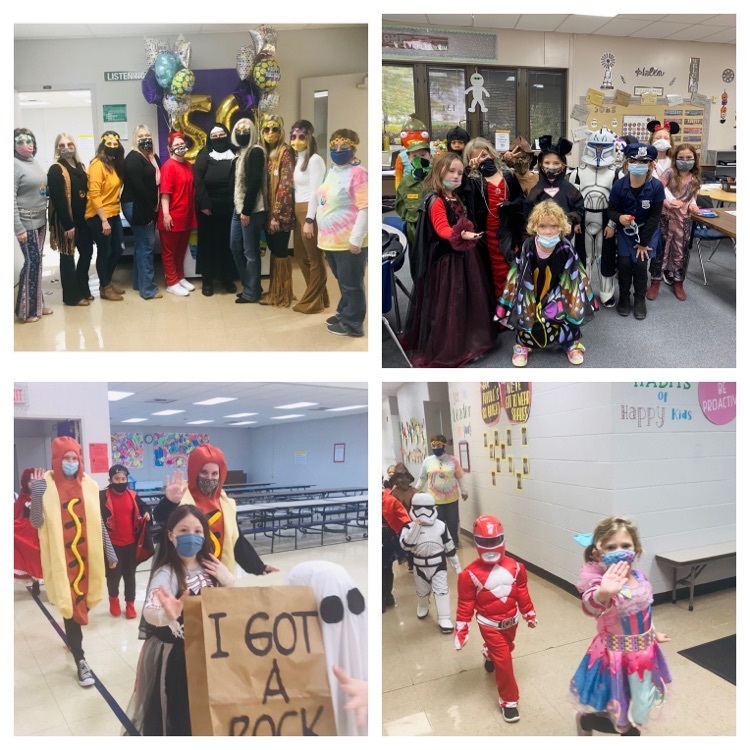 Ashmore 2nd Grade Library...so many good books!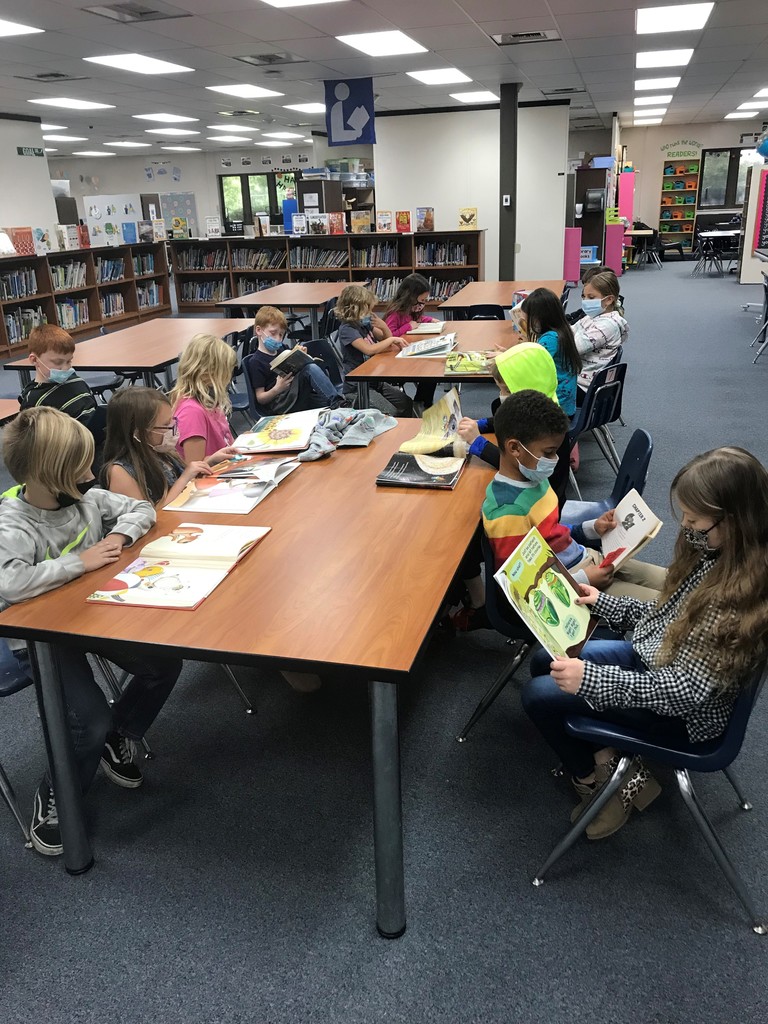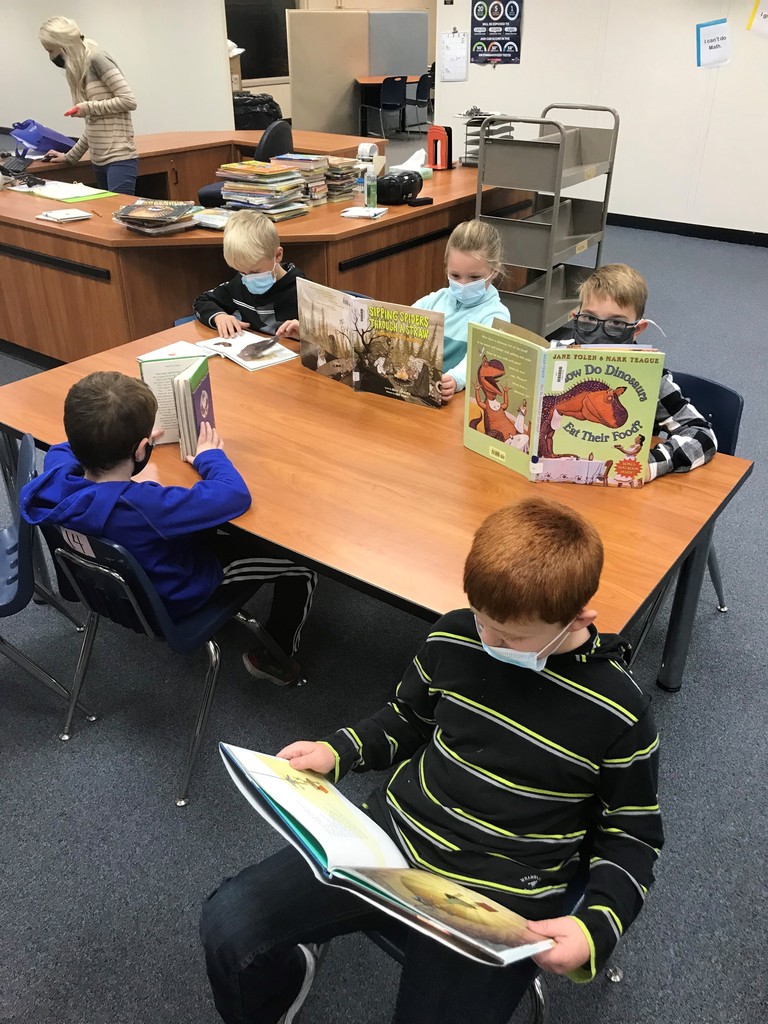 Ashmore students received their first quarter brag tags for their hard work in the classroom. Pictured are brag tag recipients for earning All As and the honor roll.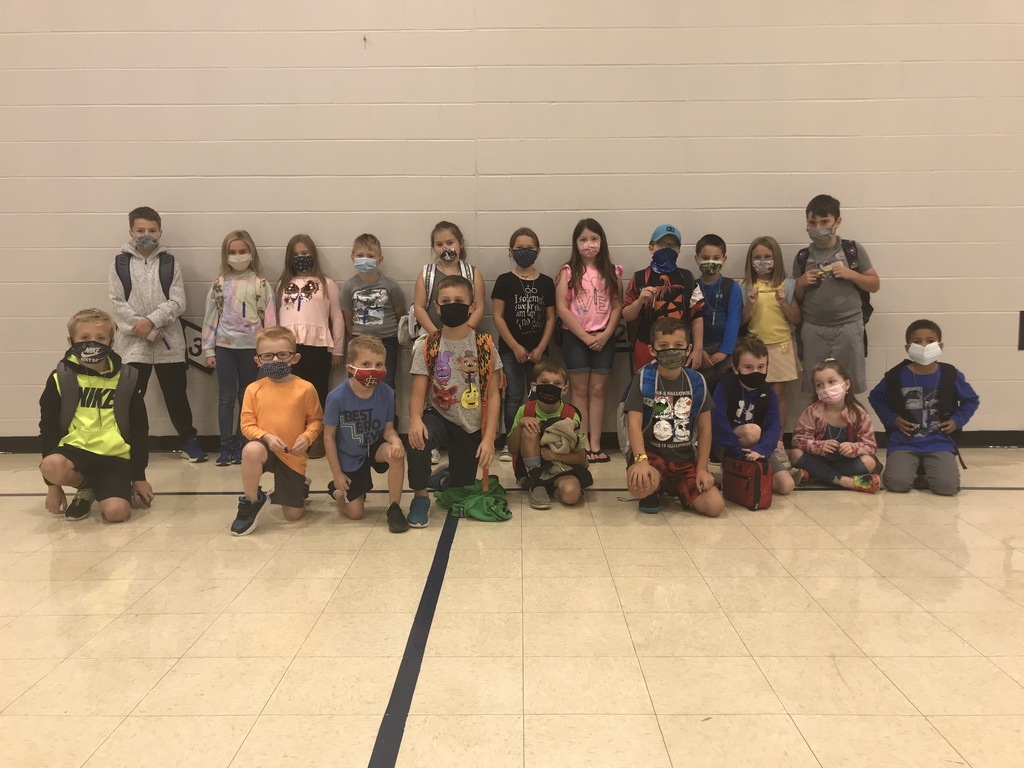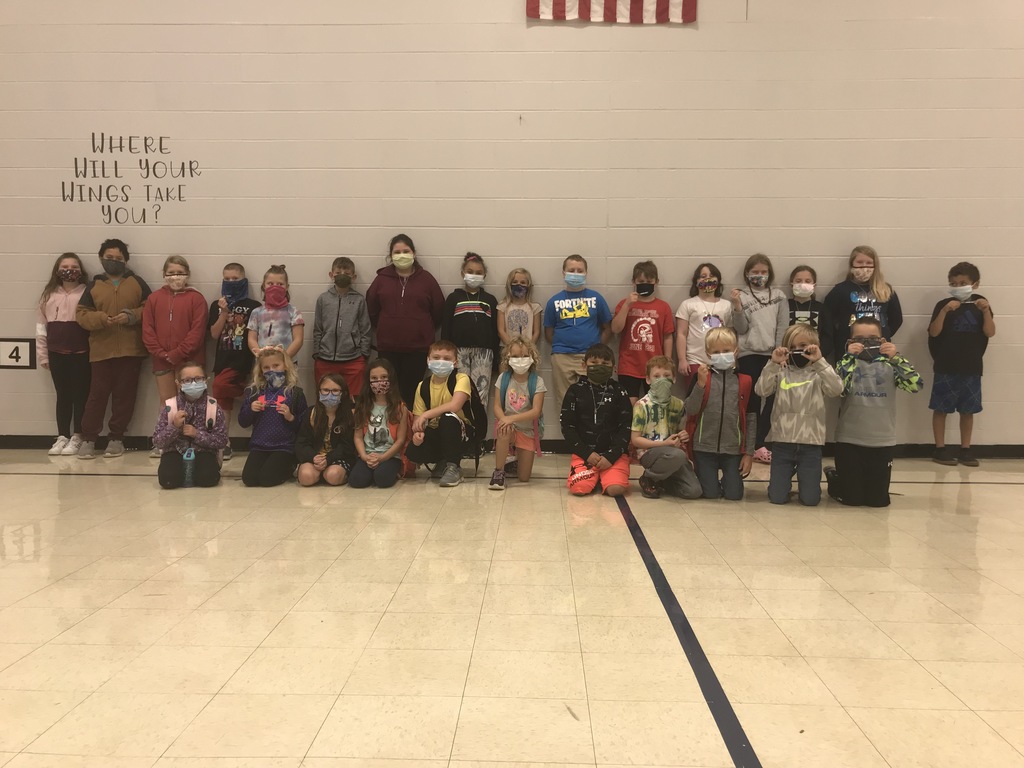 Ashmore Amazing Artists for October!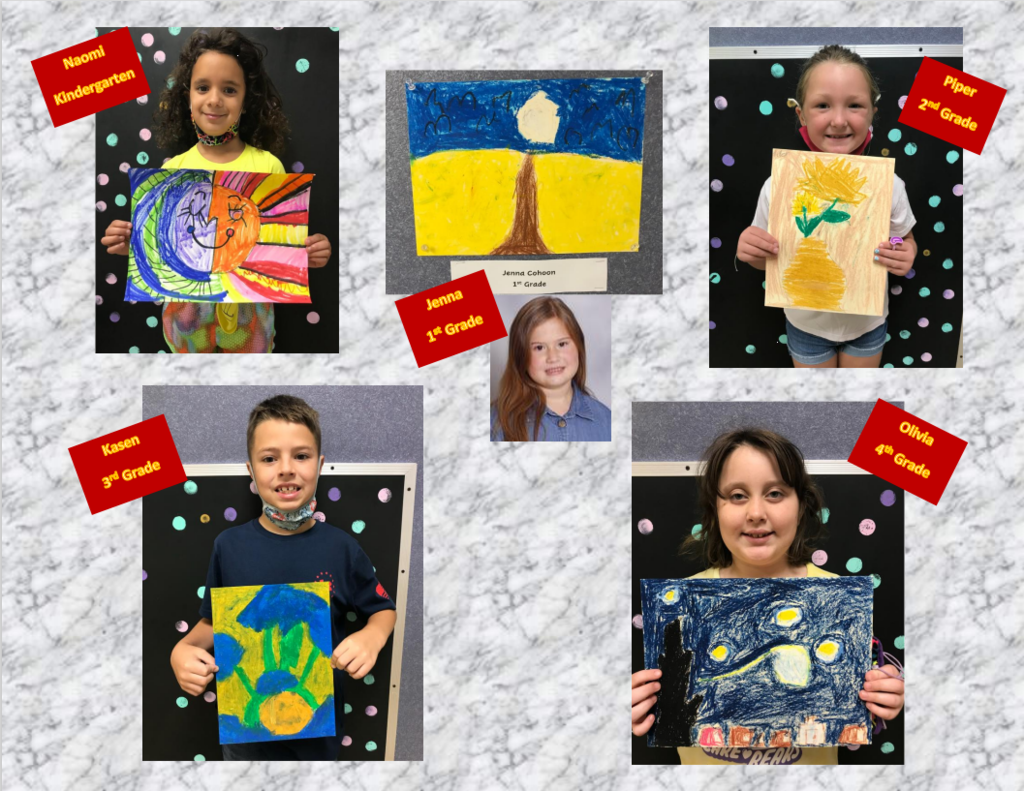 Good Morning Ashmore Families! Just wanted to share a quick reminder that there is no student attendance for tomorrow October 8th. Thank you and we look forward to seeing our kiddos back on Monday!

Good Afternoon Ashmore Families! Our school year is well underway, and 1st quarter is already coming to close. I can't believe we already have a quarter in the books! Just a reminder that Parent/Teacher conferences have been set aside for Thursday and Friday of next week. Ashmore teachers have opened up the scheduling feature in Skyward. If you haven't done so already, please log on to schedule your conference with your child's teacher. As always, we thank you for your support and efforts at home. We couldn't do it without our Ashmore families!

https://5il.co/xi0b
Ashmore School pictures are now available to be viewed/purchased online at GainesPhoto.com

Students and Staff, this is just a reminder that Gaines Photography will be at Ashmore Elementary tomorrow for school picture day. (Thursday, August 19th) We will notify you later this week once pictures are ready to be viewed/purchased online. You will use your child's school ID number to identify their pictures and all ordering must be done online at:
http://gainesphoto.com/

Just a reminder that Ashmore students will be welcomed back for the 2021-2022 school year tomorrow!! Doors open at 7:15. Ashmore's Open House for parents will be held on Monday August 16th from 6-7. PM. There will be a welcome by Mrs. Brown in the gym, and then parents will go with teachers for conversation about expectations and happenings for this school year. Another important to put on calendars is August 19th. Gains Photograph will be at the school for picture day. We are so excited to have students back for another exciting school year!! 🚌✏️📚

It was Rock N Roll Day at Ashmore!!! They did a great job dressing up! #iloverocknroll #rocknrolldreamscometrue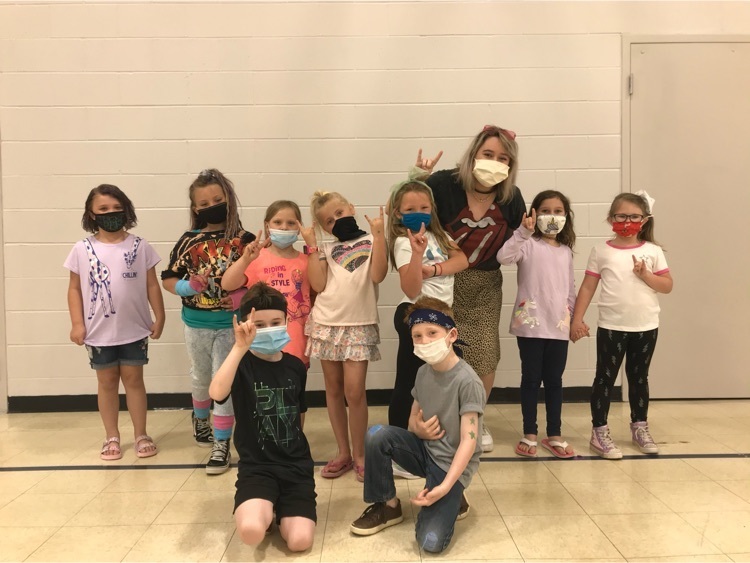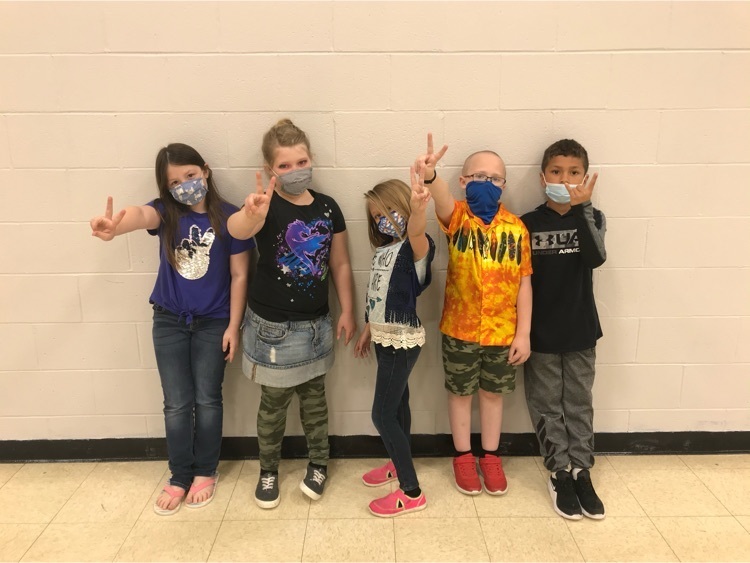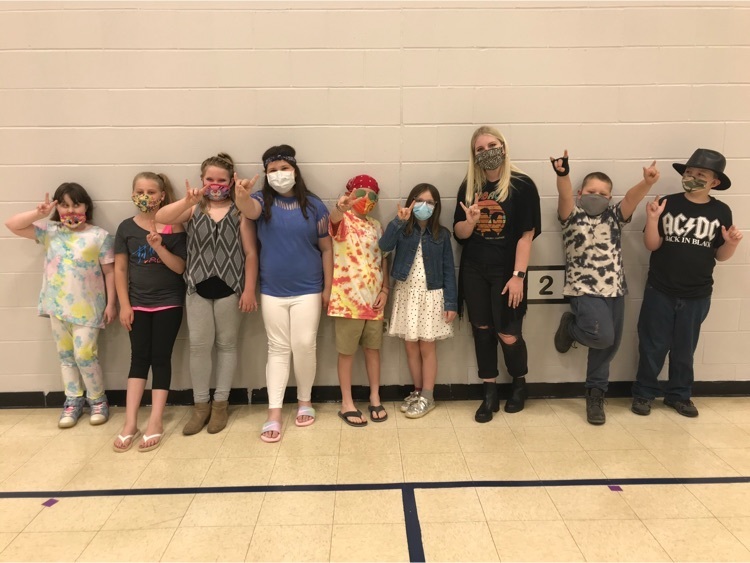 Mrs. Gallos 4th grade class has been practicing for their graduation to Jefferson next week. Ashmore is SO going to miss this very special class, but are so excited to watch them carry on their Charleston CUSD 1 journey! 🎓🎓🎓🎓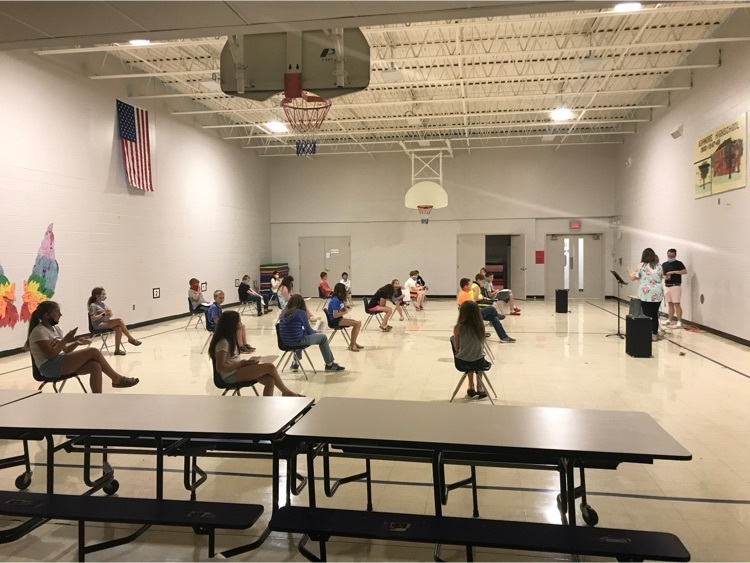 Ashmore's Kindergarten class has been celebrating the end of the school year with a Cake Walk and Baby Picture guessing games. Thank you Ms. Jacobs for always keeping it fun!! #goodbye20-21 #whodoesntlovecake #babybaby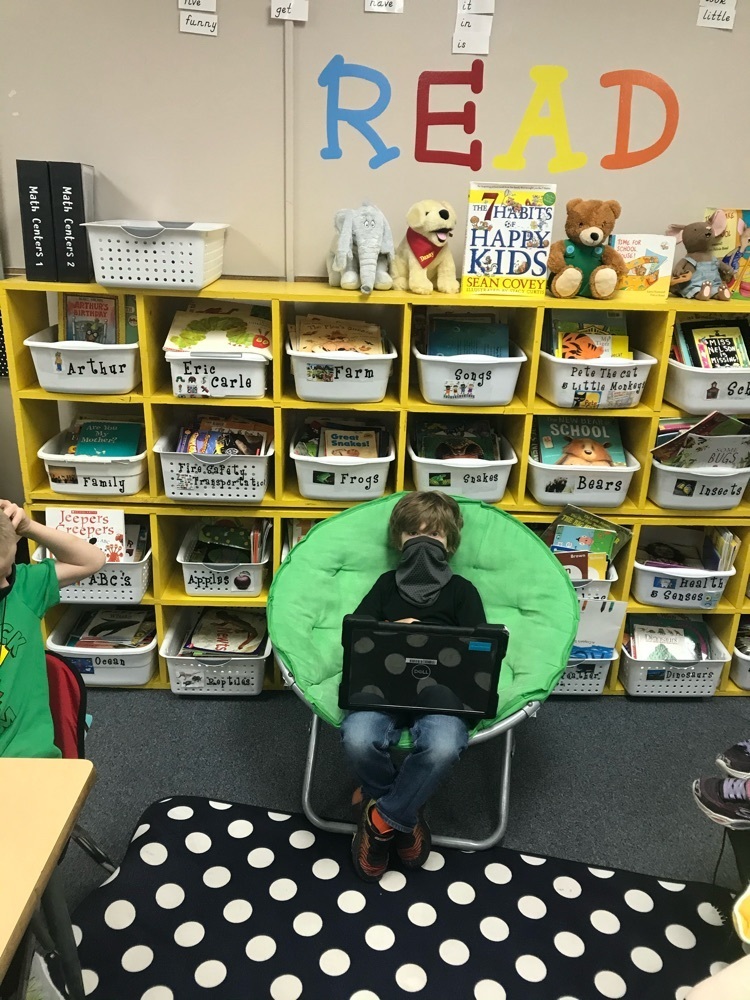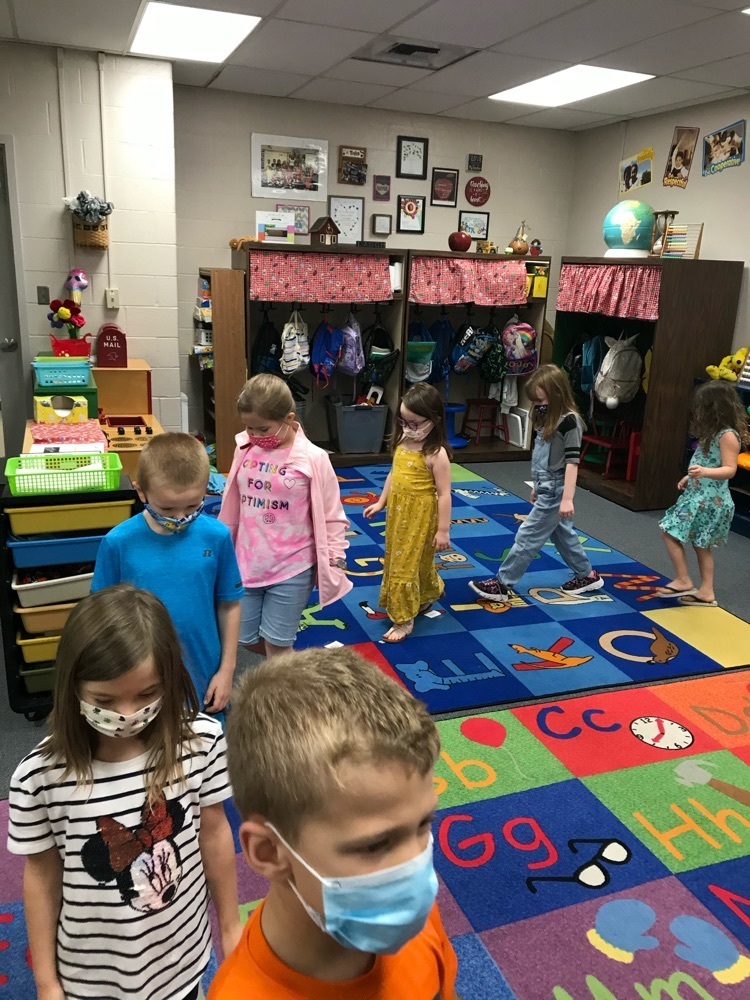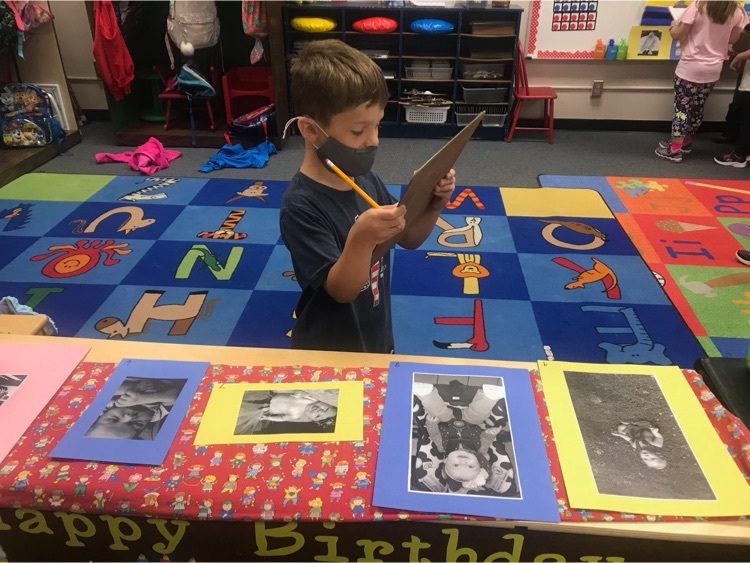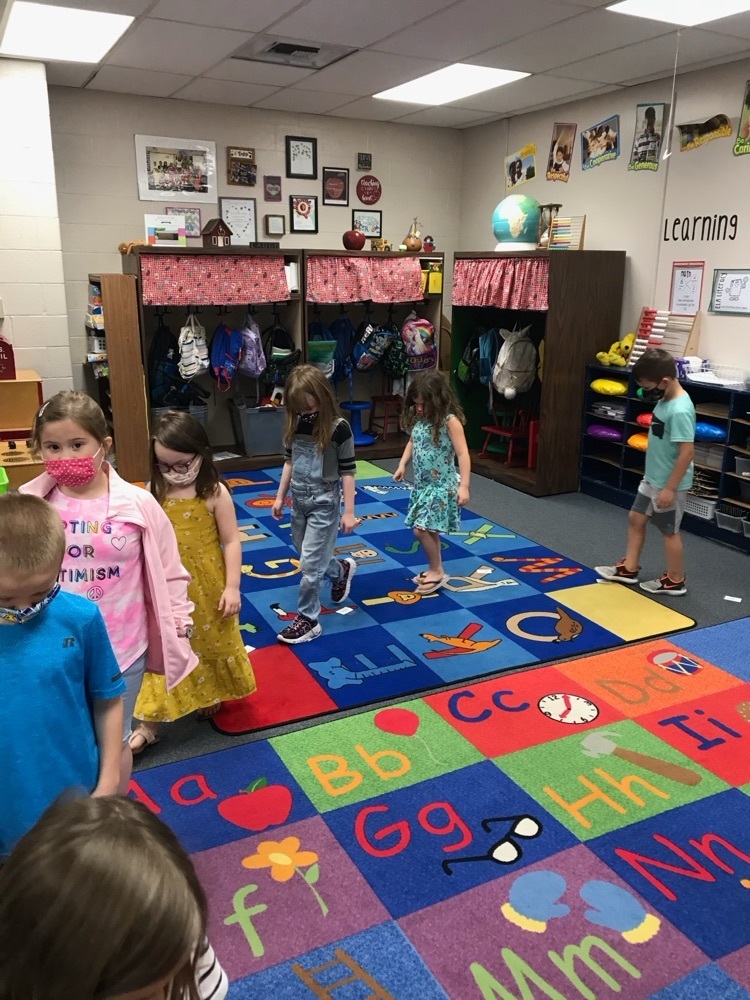 Good Afternoon Ashmore Families. This is a friendly reminder on behalf of the Ashmore PTO, that all fundraising raffle tickets and the money collected need to be turned into the office tomorrow morning. Thank you so much for all the efforts to help support our school!!! The feedback and request for tickets has just been amazing!!!!