Second graders at Carl Sandburg dressed up as fairy tale characters today for the letter "F" in their ABC Countdown to Summer.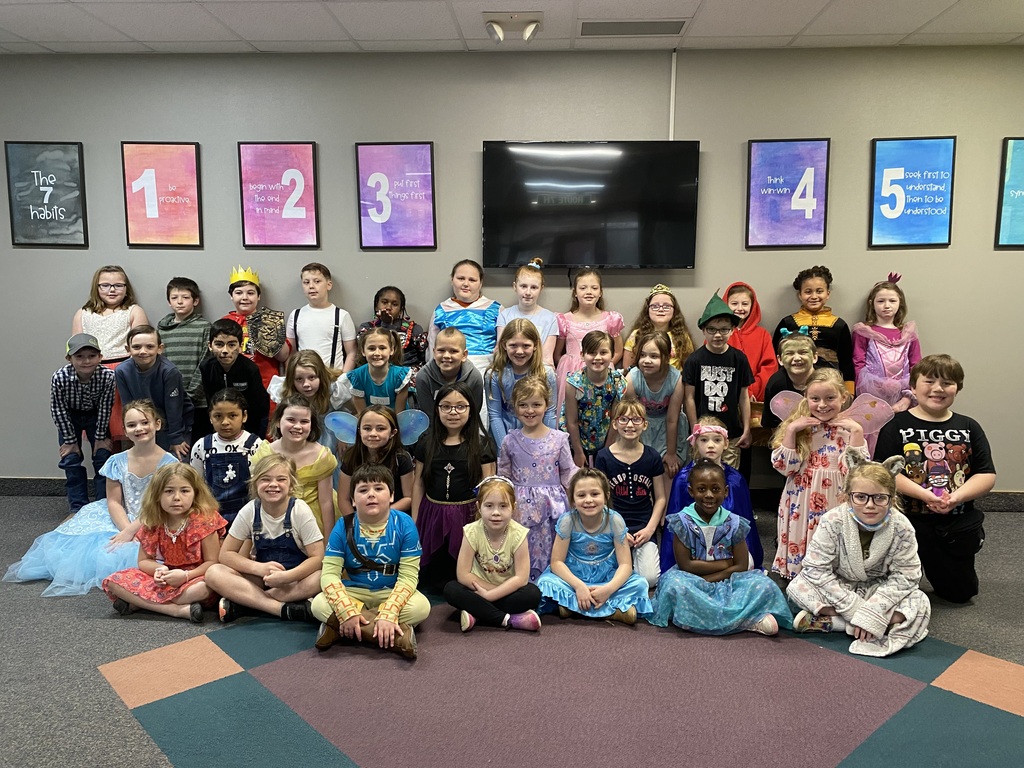 Mrs.Gough's and Mrs. Bosler's first and third grade buddies completed an egg hunt. In each egg were math problems to solve to lead them to a treat. #carlsandburgcusd1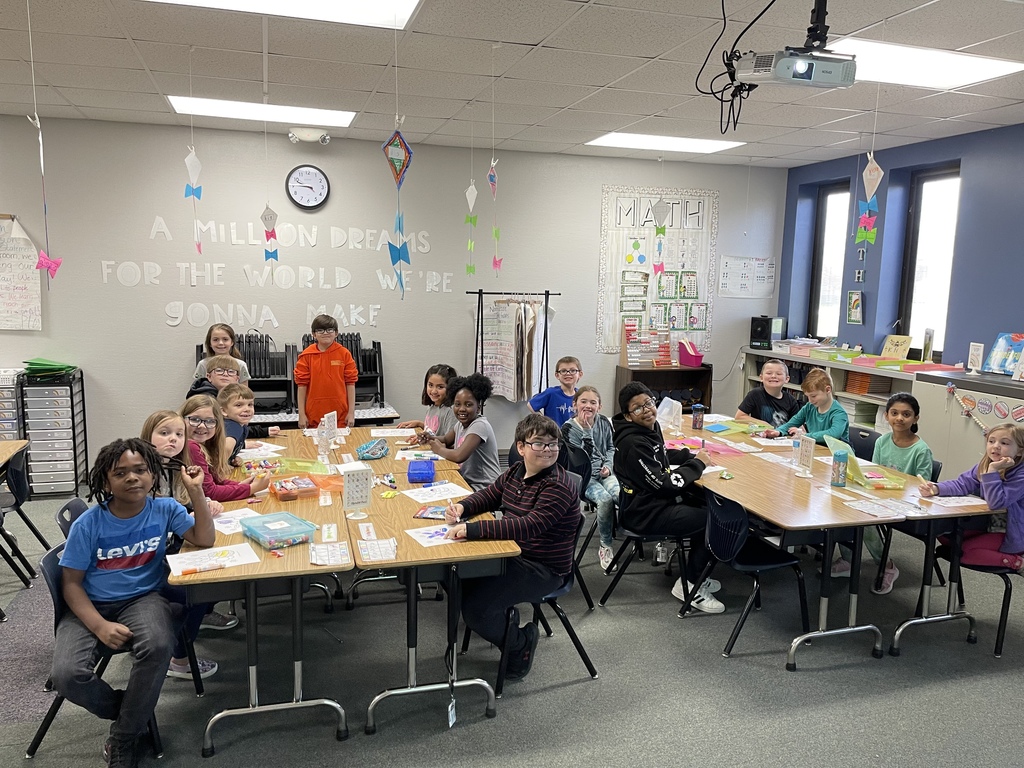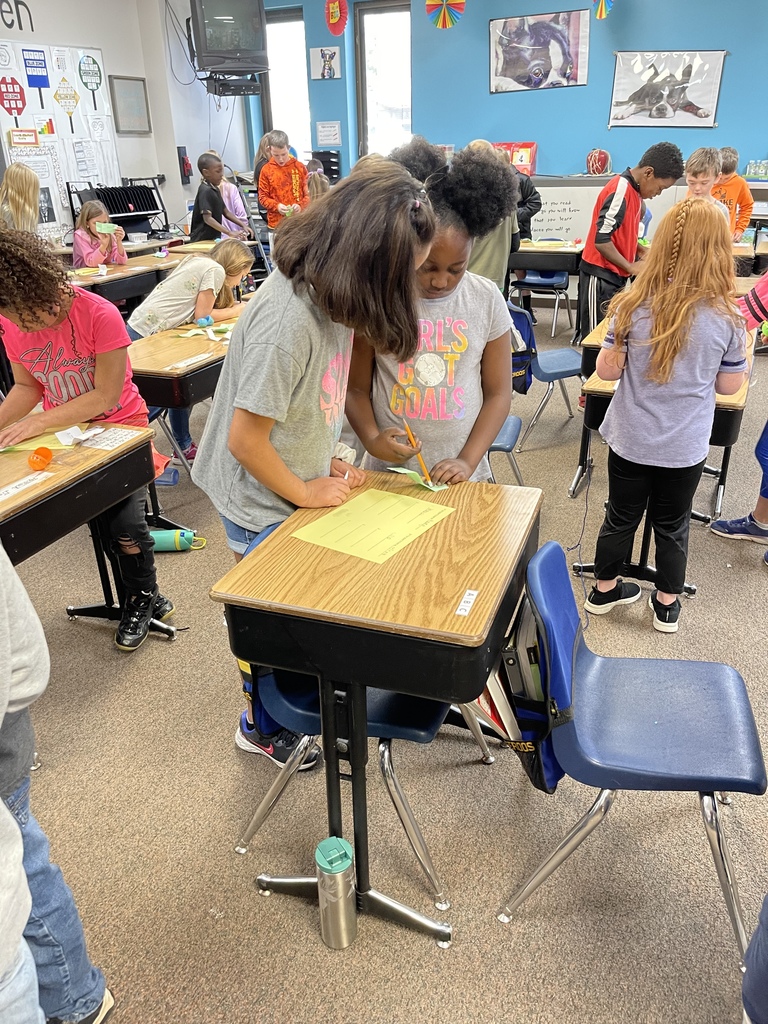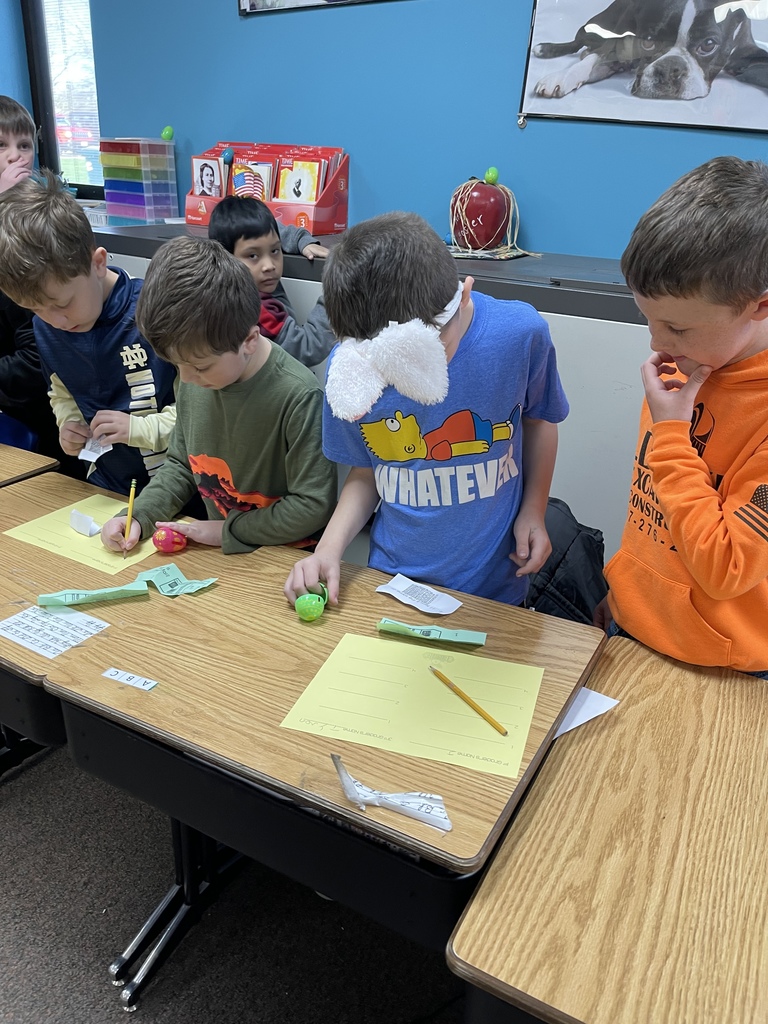 Miss Lawson's class adopted peeps for the day! #sandburgcusd1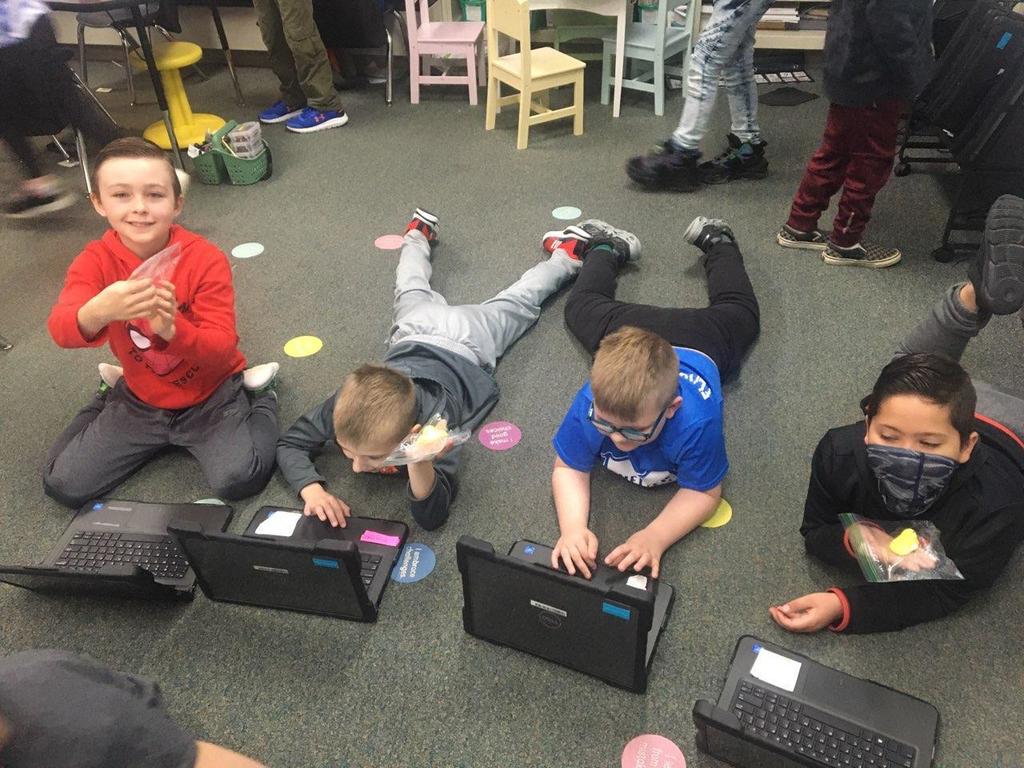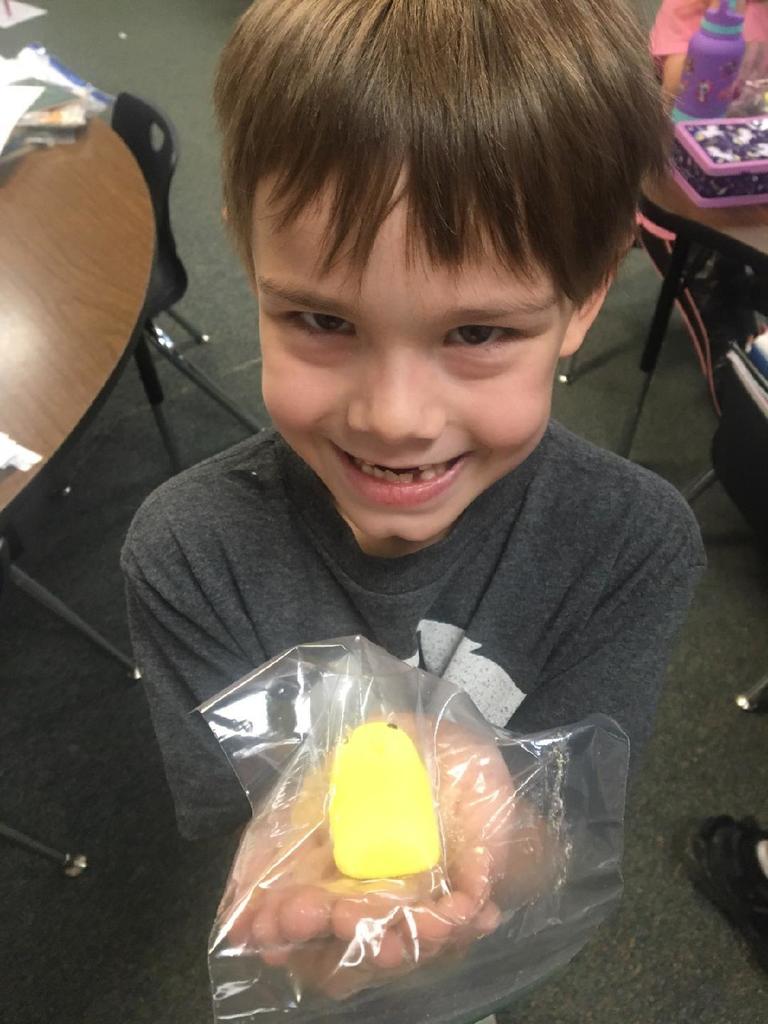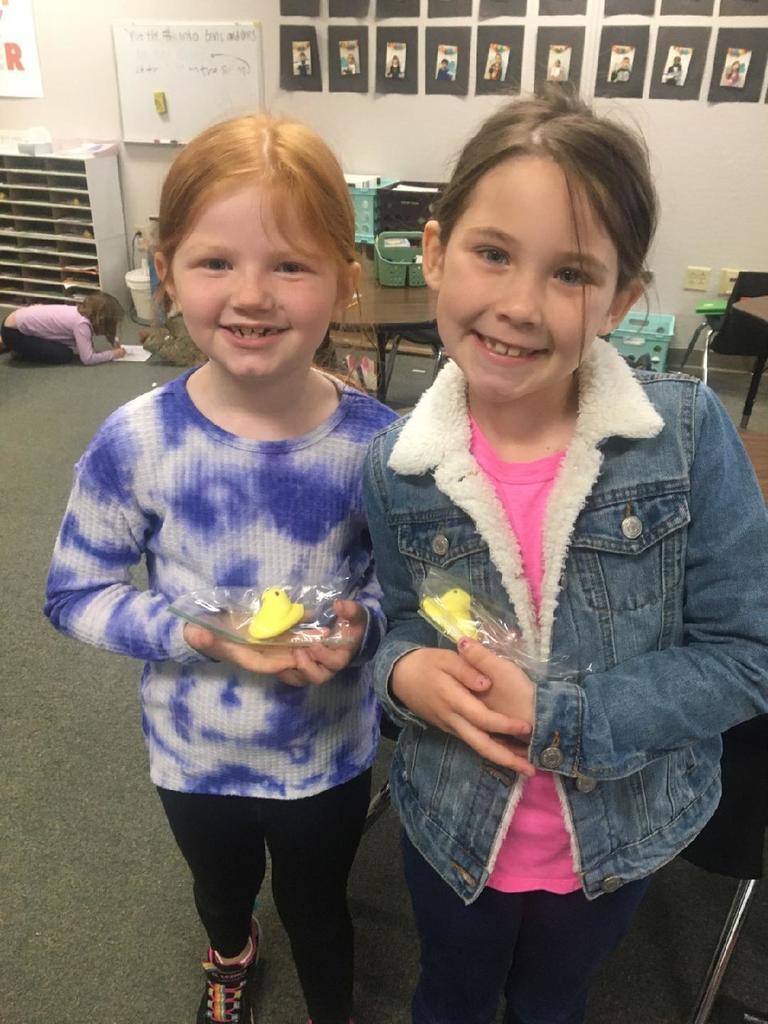 Students constructed bridges in their forces unit in science. #carlsandburgcusd1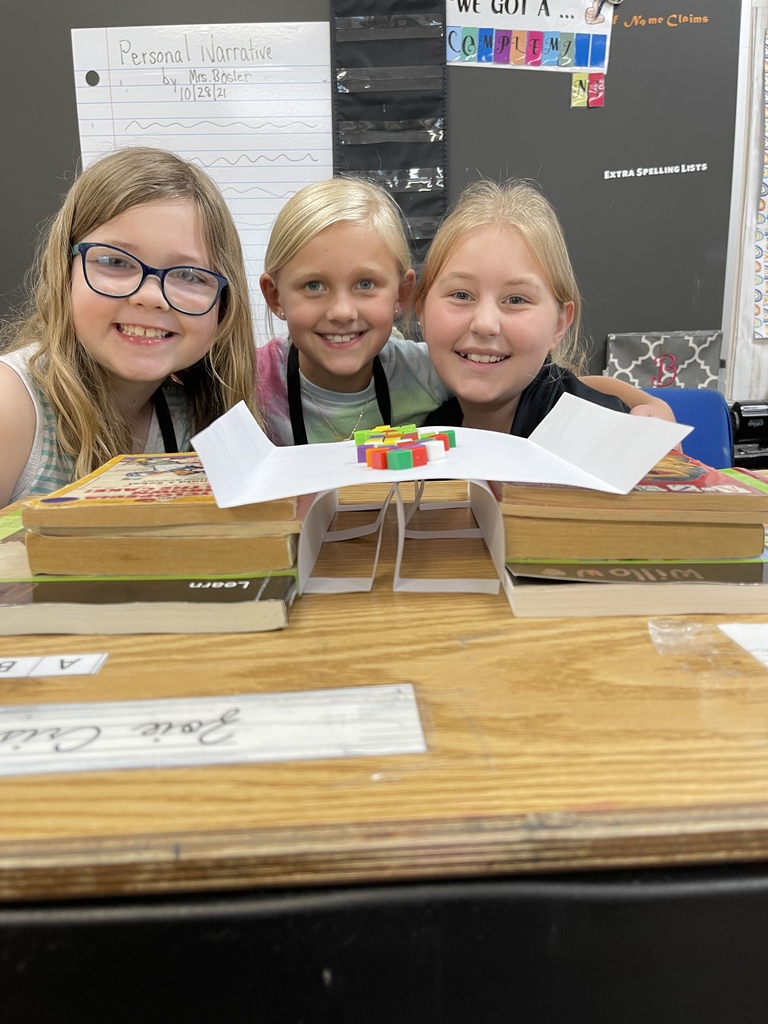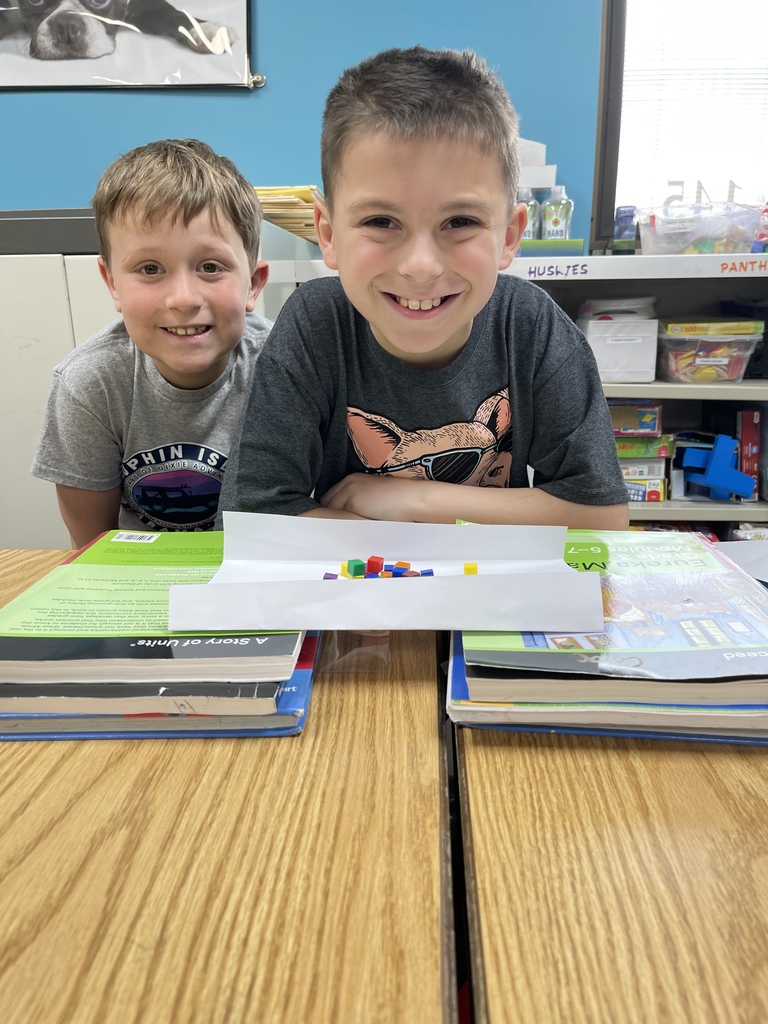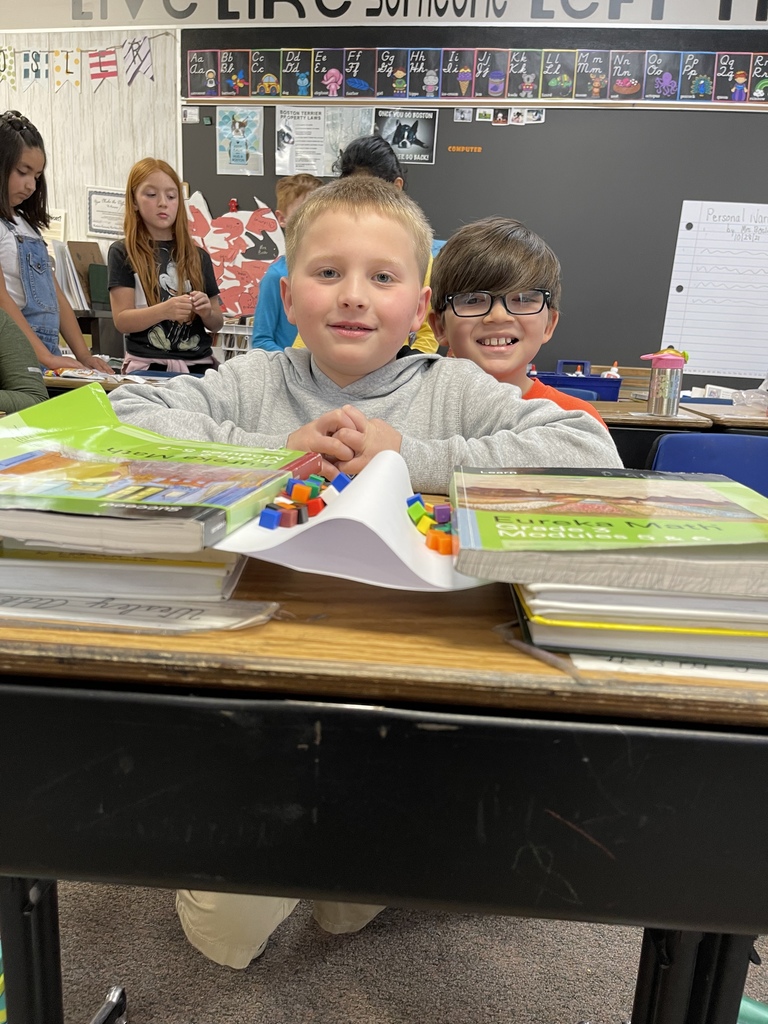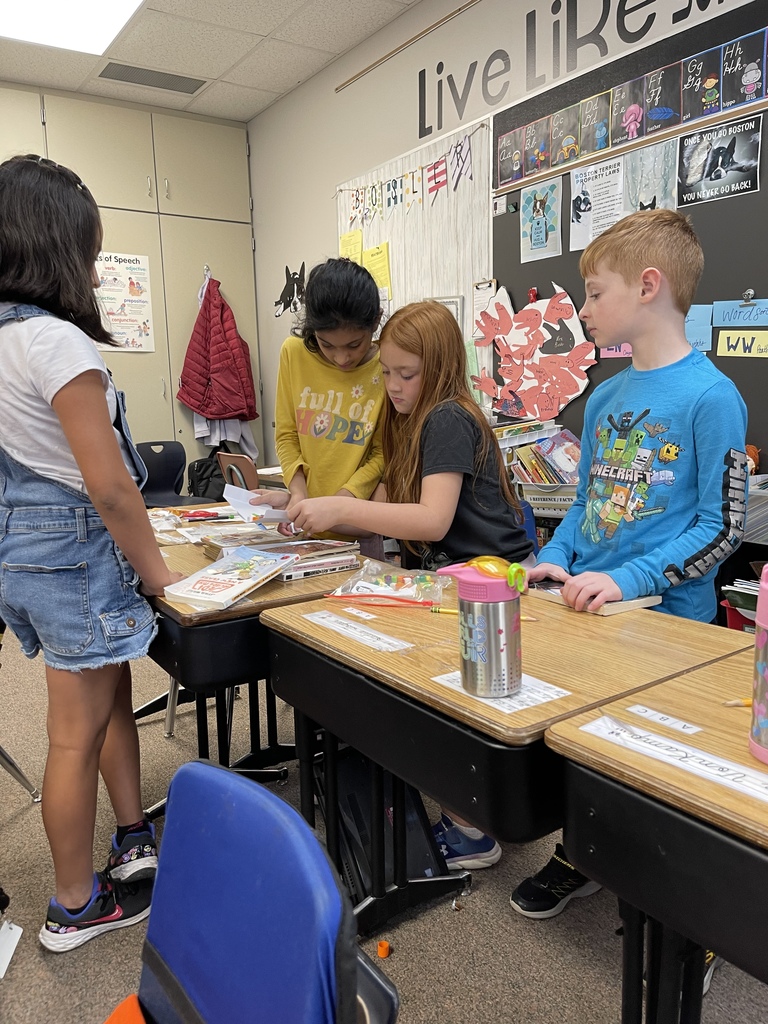 If you are interested in donating a book to the Carl Sandburg library in honor of your child's birthday, fill out the form that came home in the National Library Week packet, print out the copy below or contact Mrs. Hawk (
hawkl@charleston.k12.il.us
) for another copy!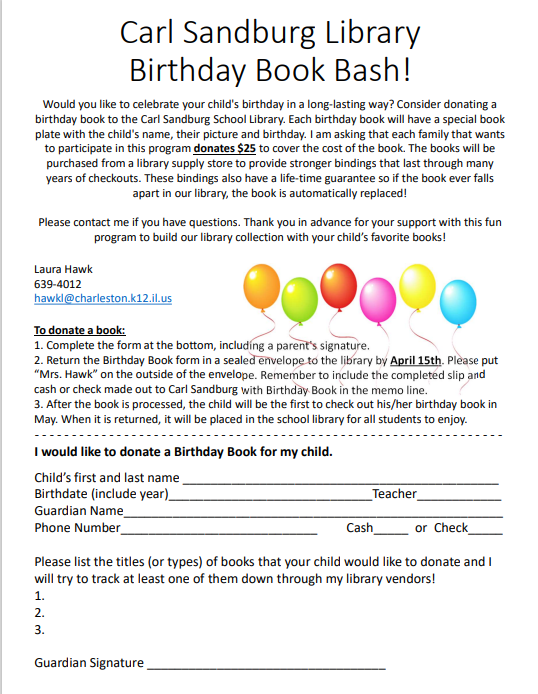 Escape Room Winners - third grade reading edition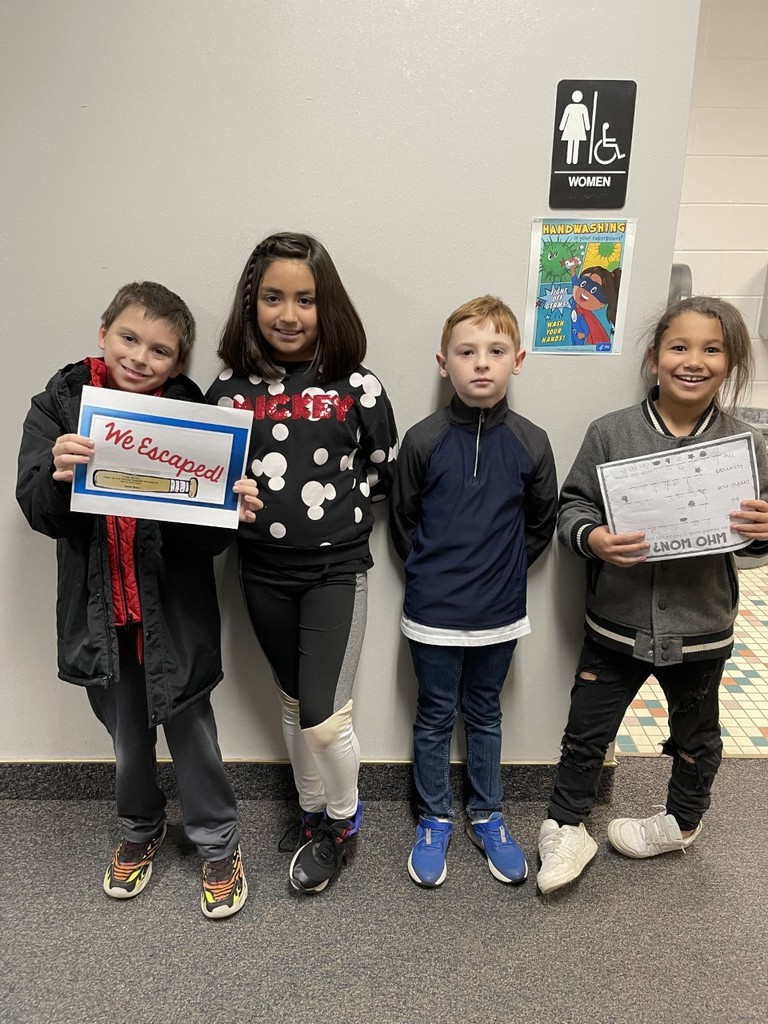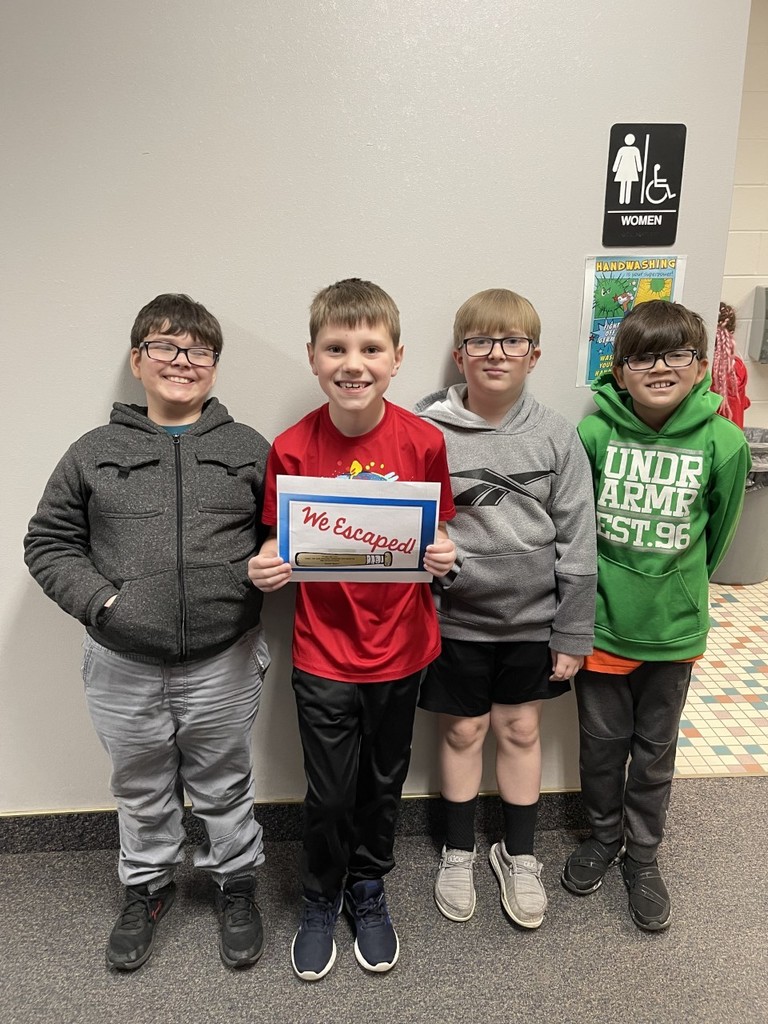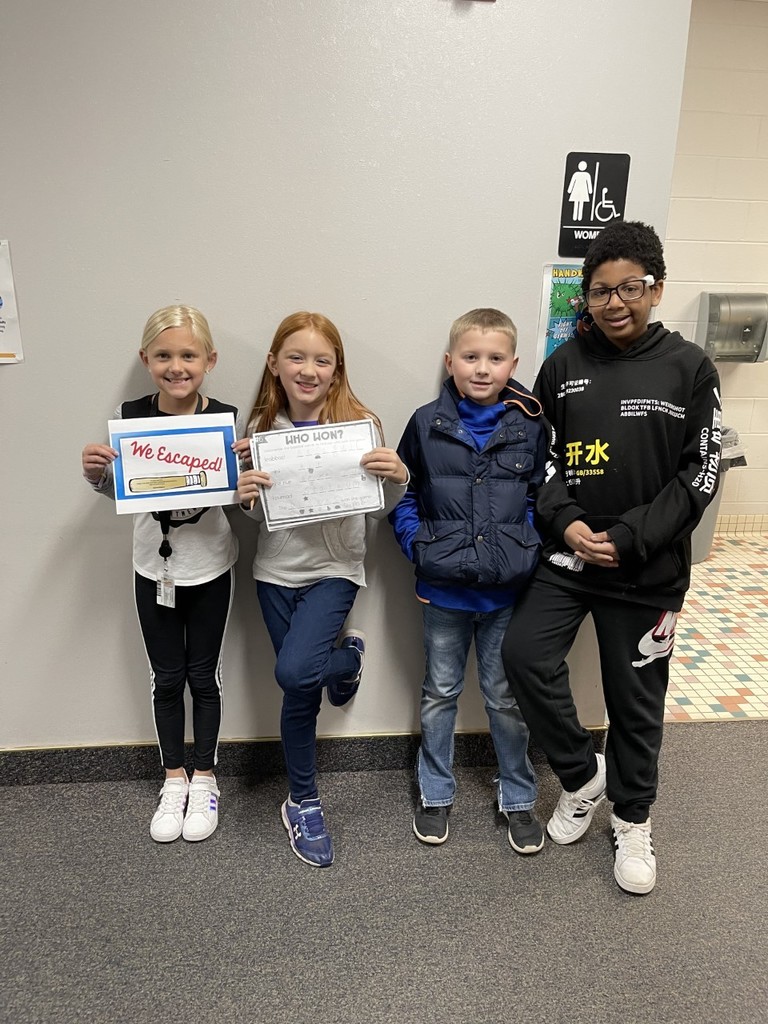 First and third grade buddies working together at Carl Sandburg.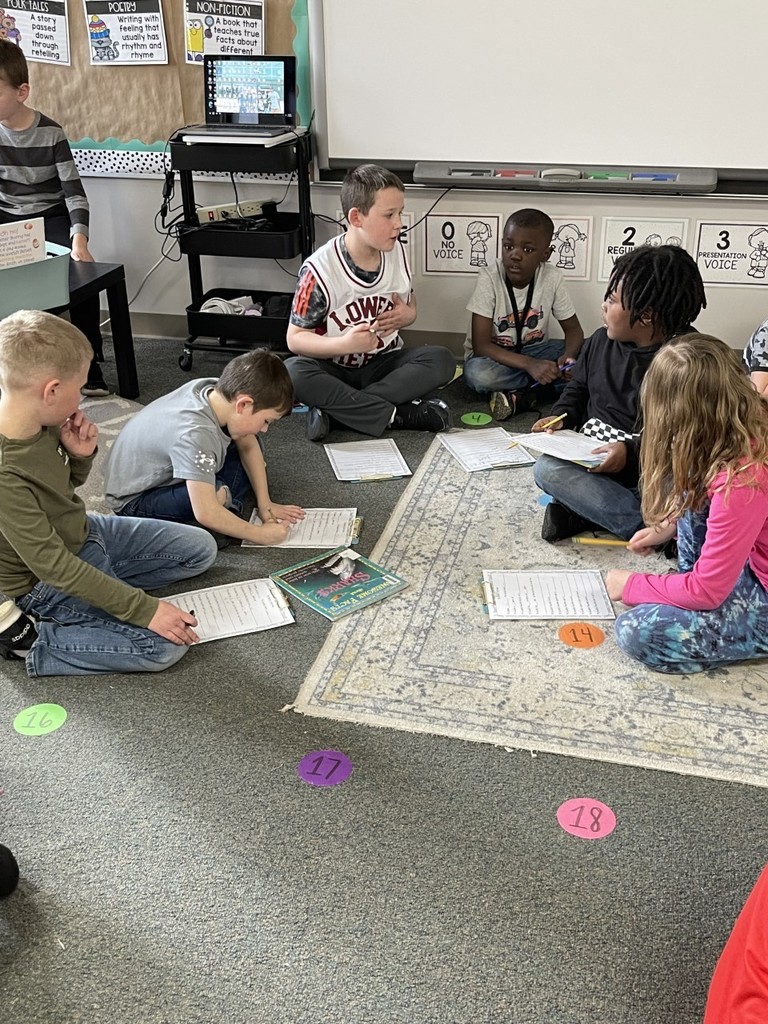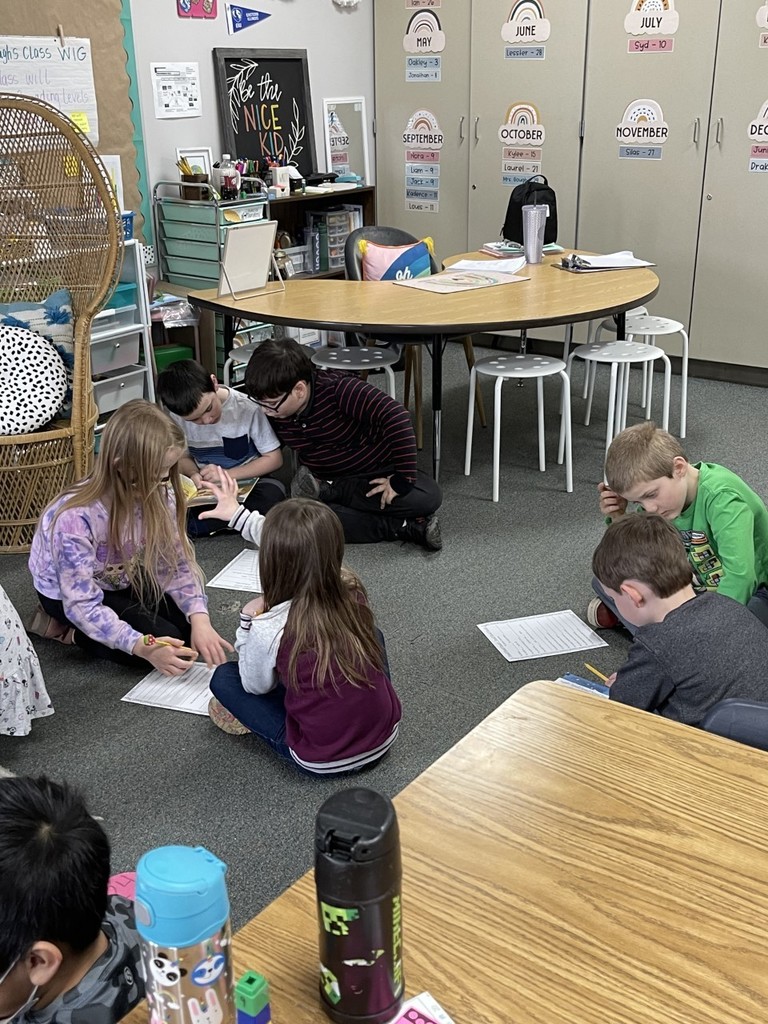 First graders made their third grade buddies testing care packages to encourage them through state testing.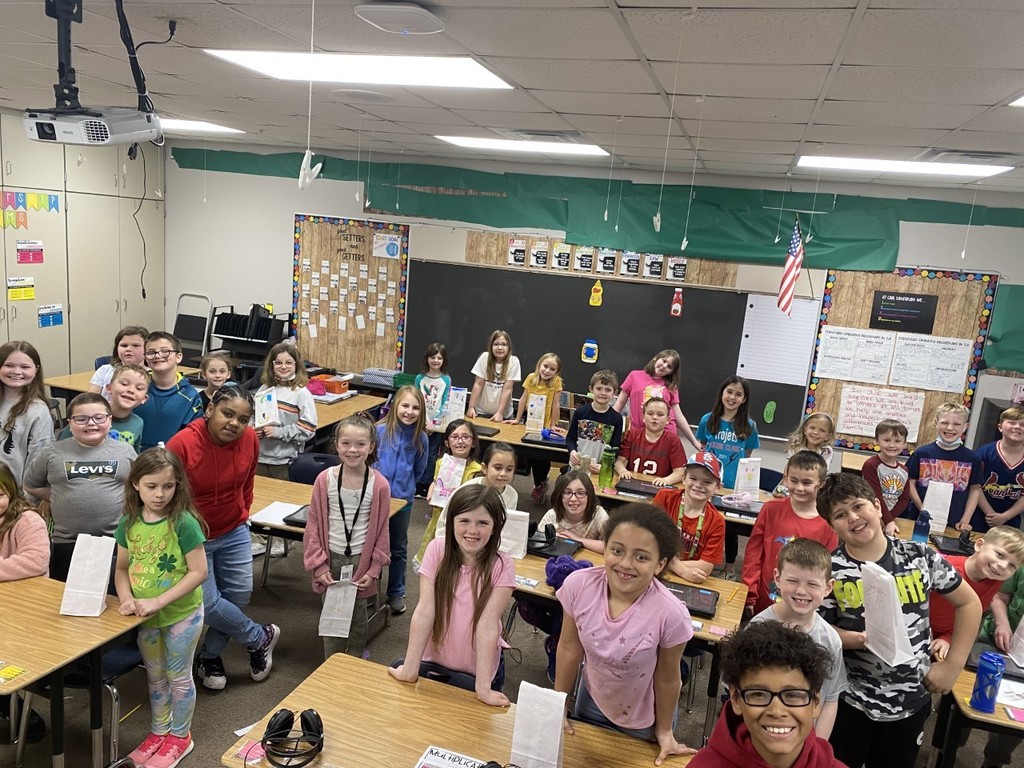 Third grade students working on an Escape Room to help prepare for IAR state testing.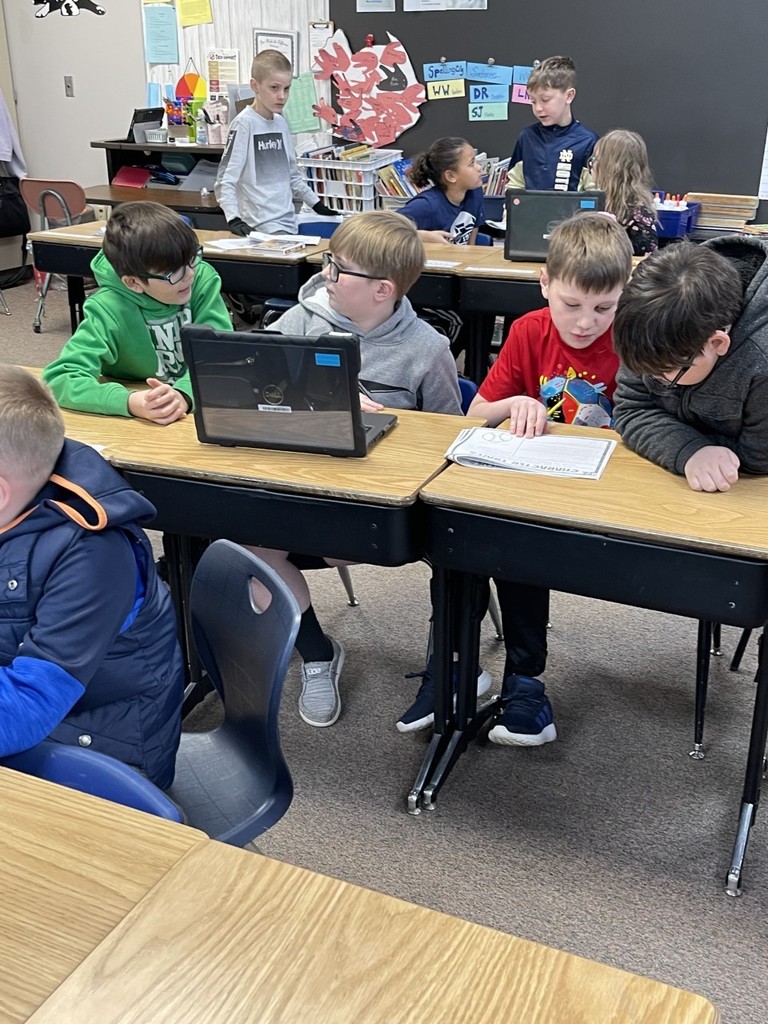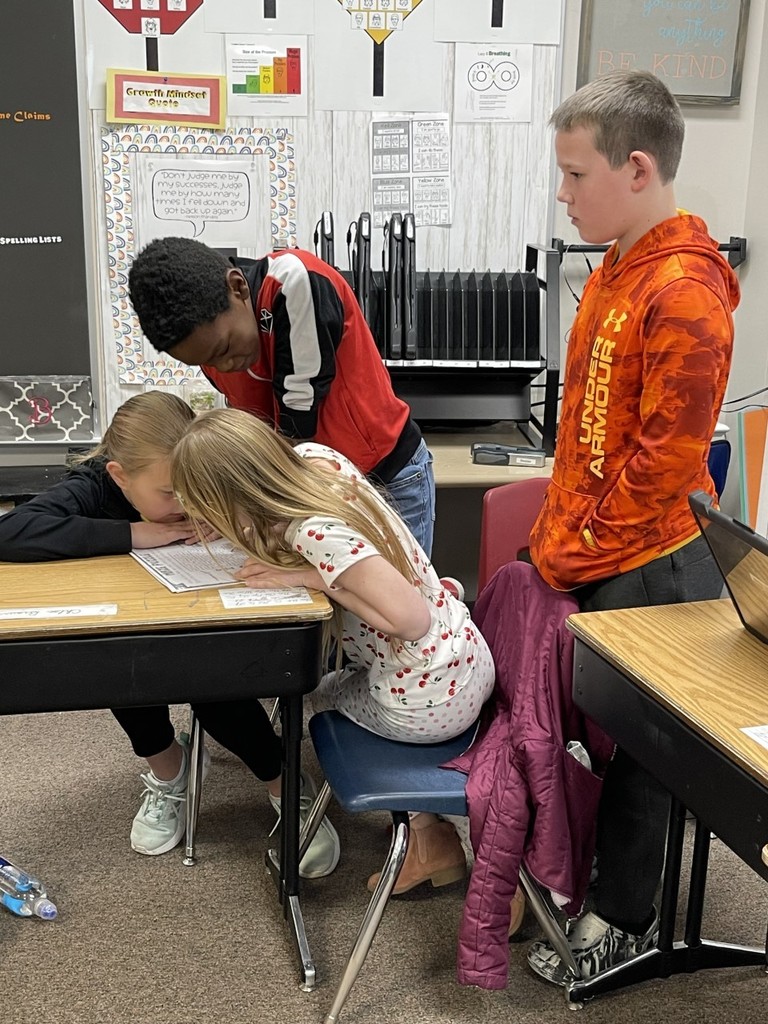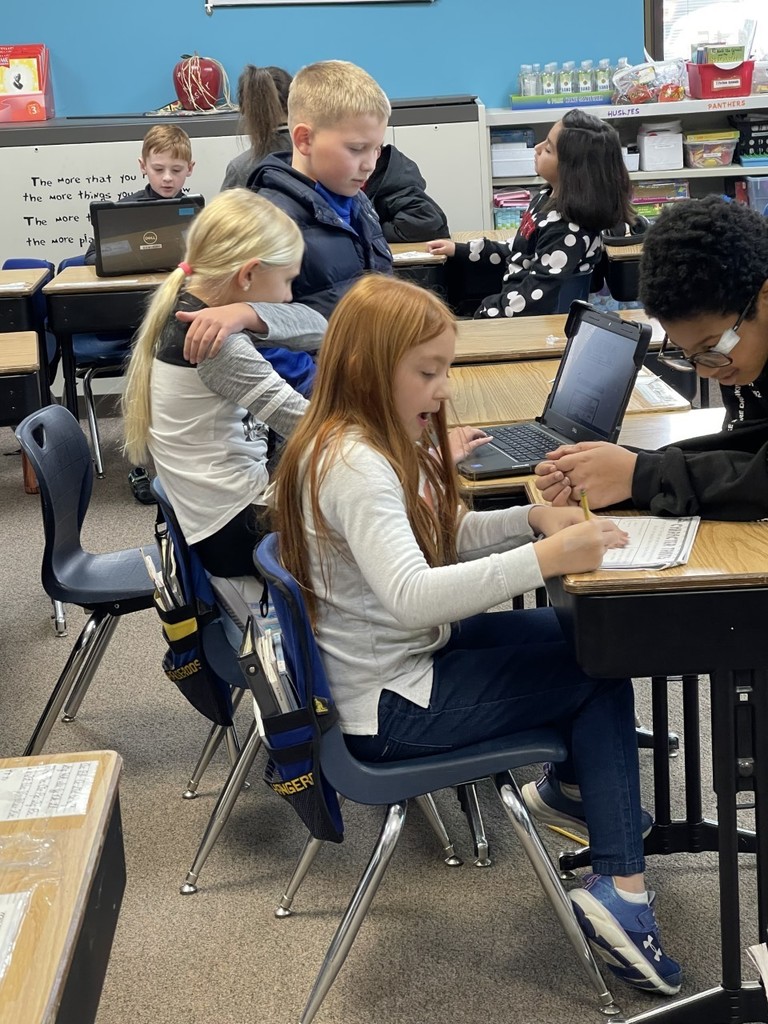 Mrs. Engelkes' class and Miss Lawson's class enjoying a snack of brown E's for April Fools Day yesterday during their reading buddies time. No worries, they all got a real brownie afterwards!!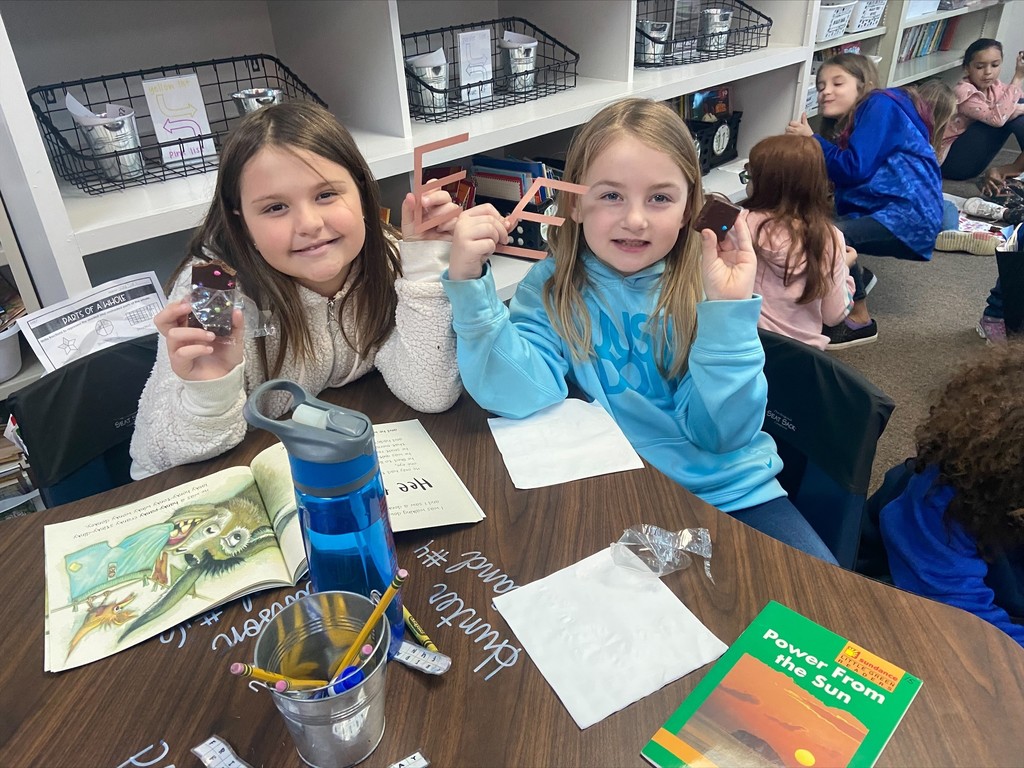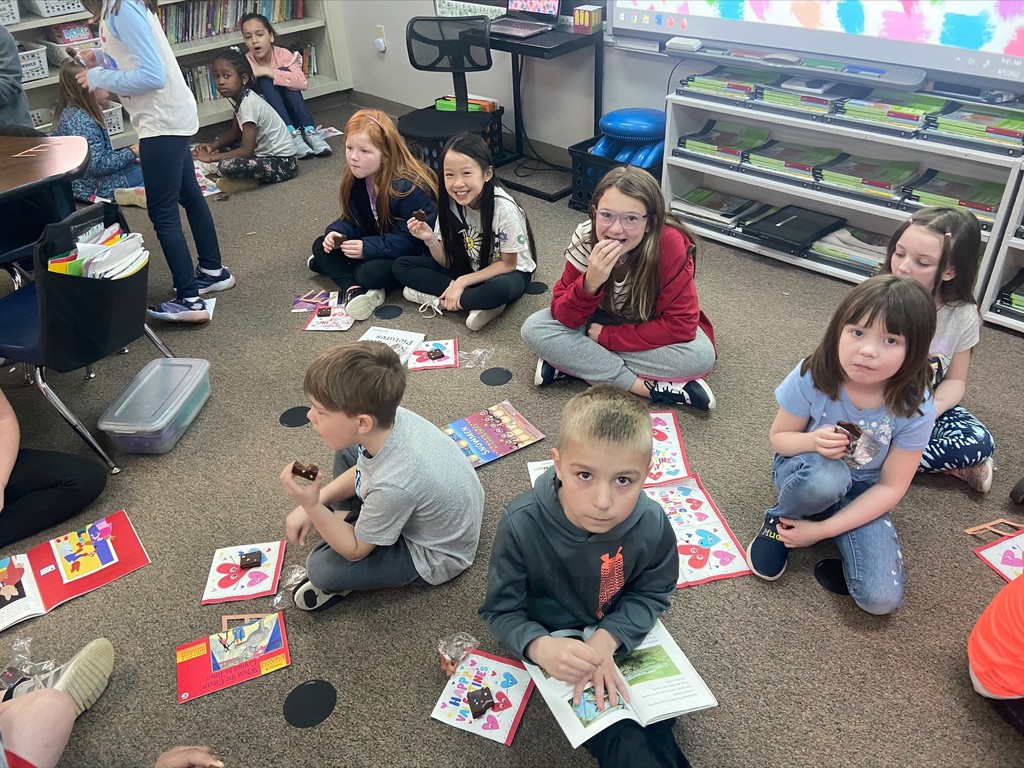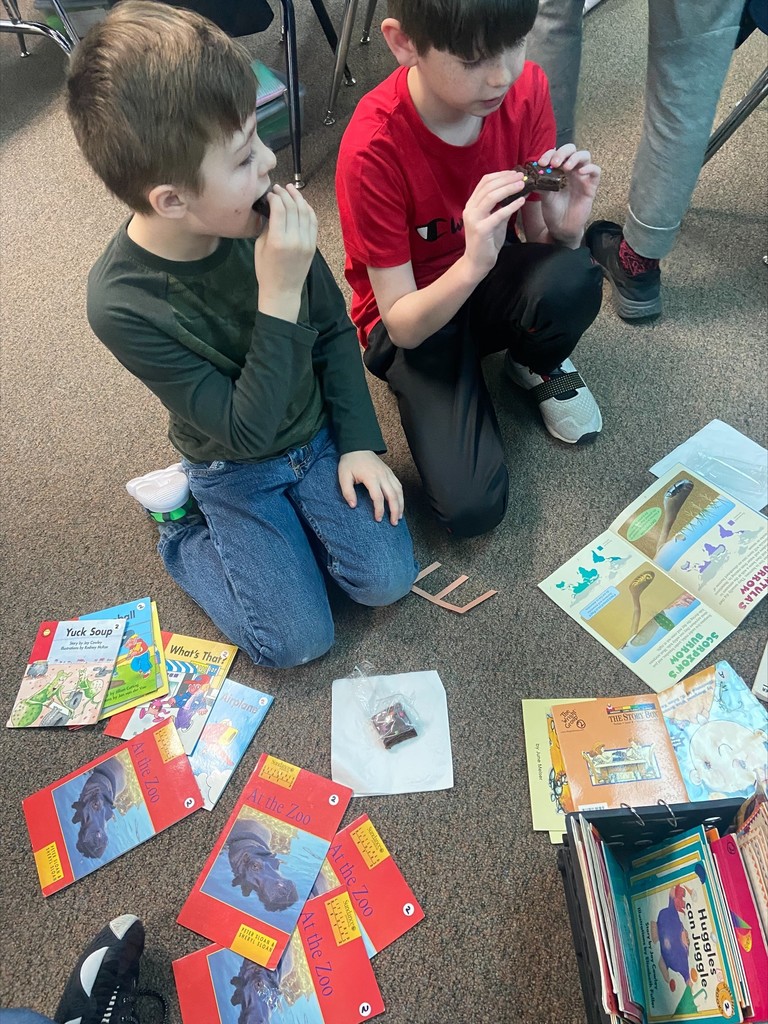 We grow at Carl Sandburg!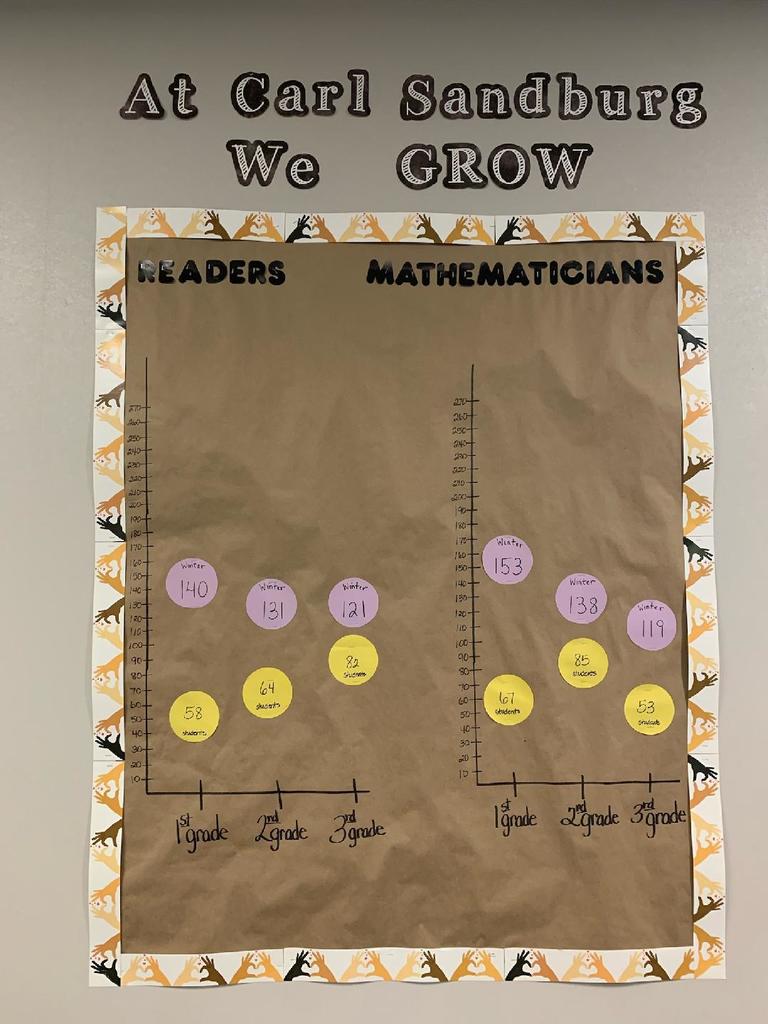 Miss Lawson's class went camping as their reward for filling up their fuzzy jar.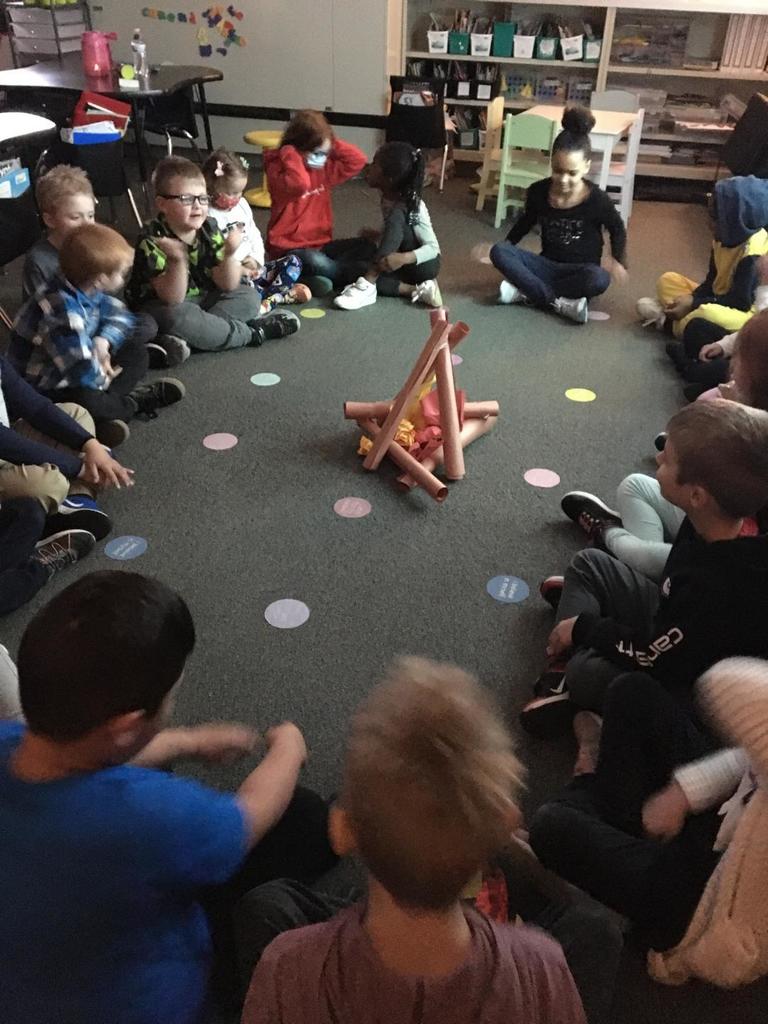 Carl Sandburg had the opportunity to "Make a Wish Come True" for one of our 1st grade students. The whole first grade celebrated with a popsicle party, recess, and some time with his class.
https://youtu.be/-MDZzxTn4Mo

All Carl Sandburg students participated in a 15 minute D.E.A.R. (Drop Everything and Read) event to celebrate Read Across America week! Click the following link to view picture slideshow:
https://youtu.be/bl0vPCkx4h0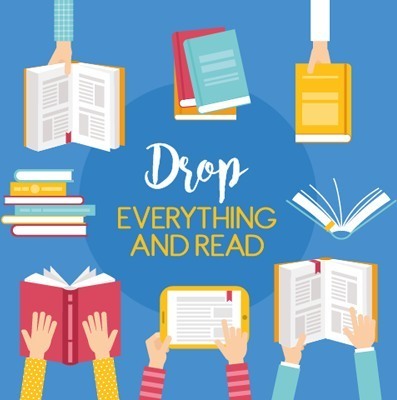 Students at Carl Sandburg are showing synergy (Habit #6) by working together to decorate the hallways for March.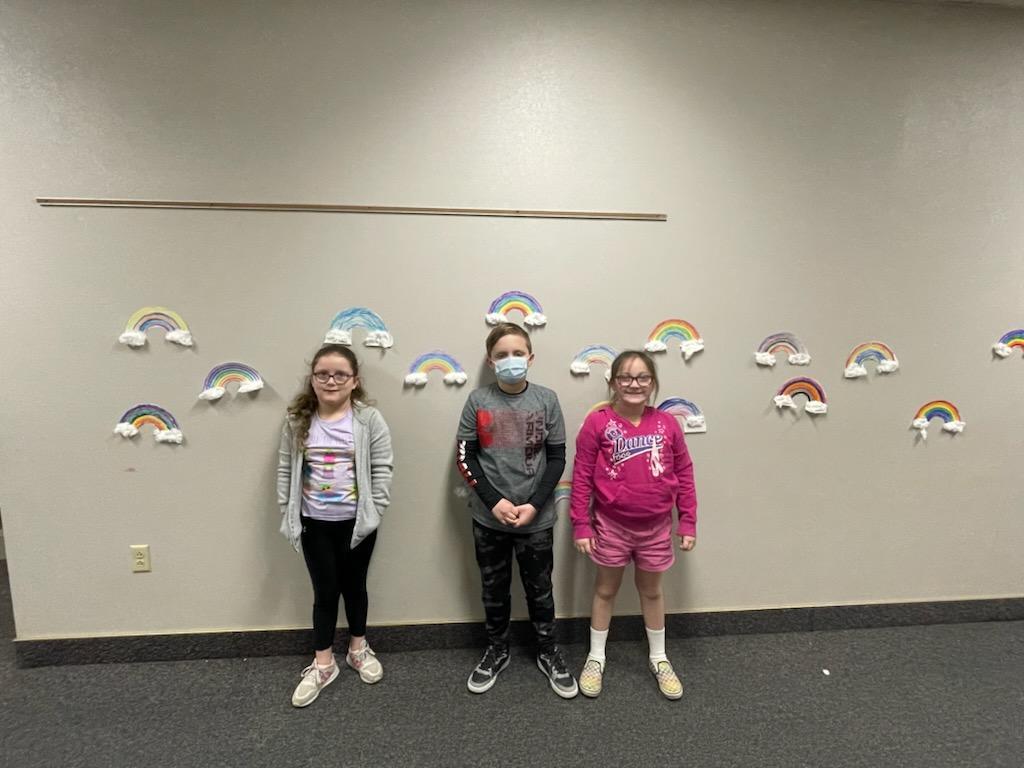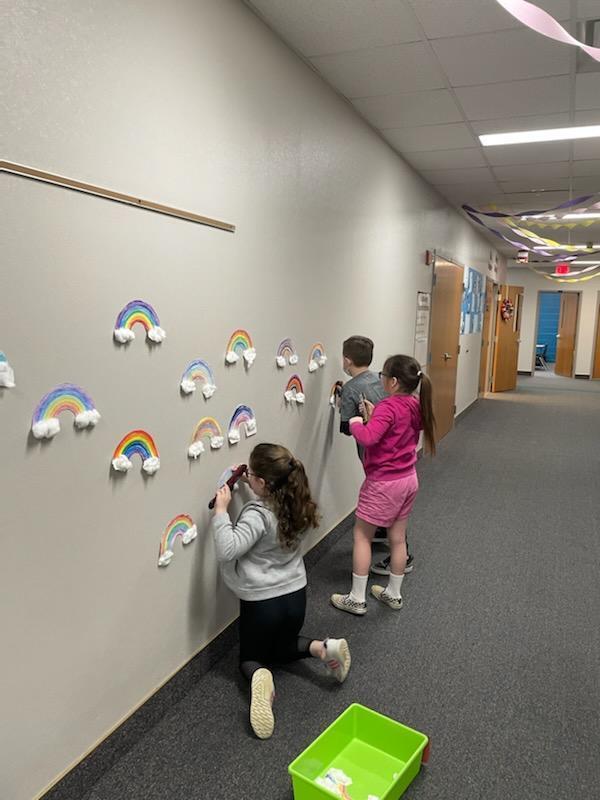 Read Across America dress up week at Carl Sandburg (February 28th-March 4th)
Students in Miss Lawson's 1st grade classroom enjoyed a Secret Admirer Escape room for Valentine's Day.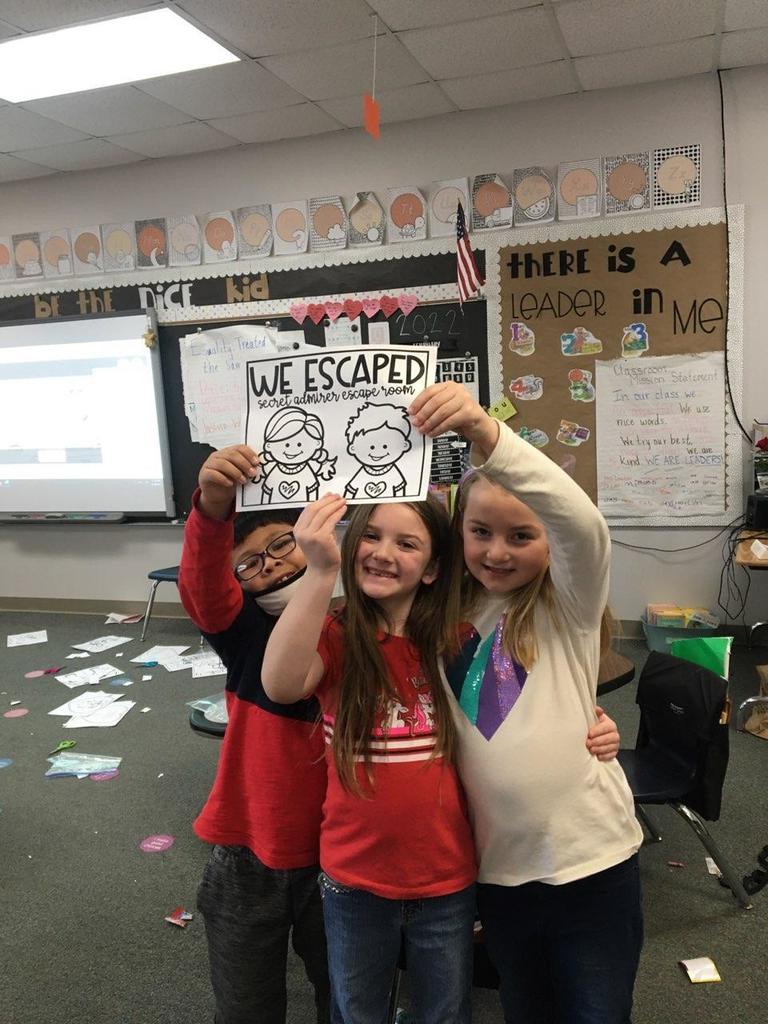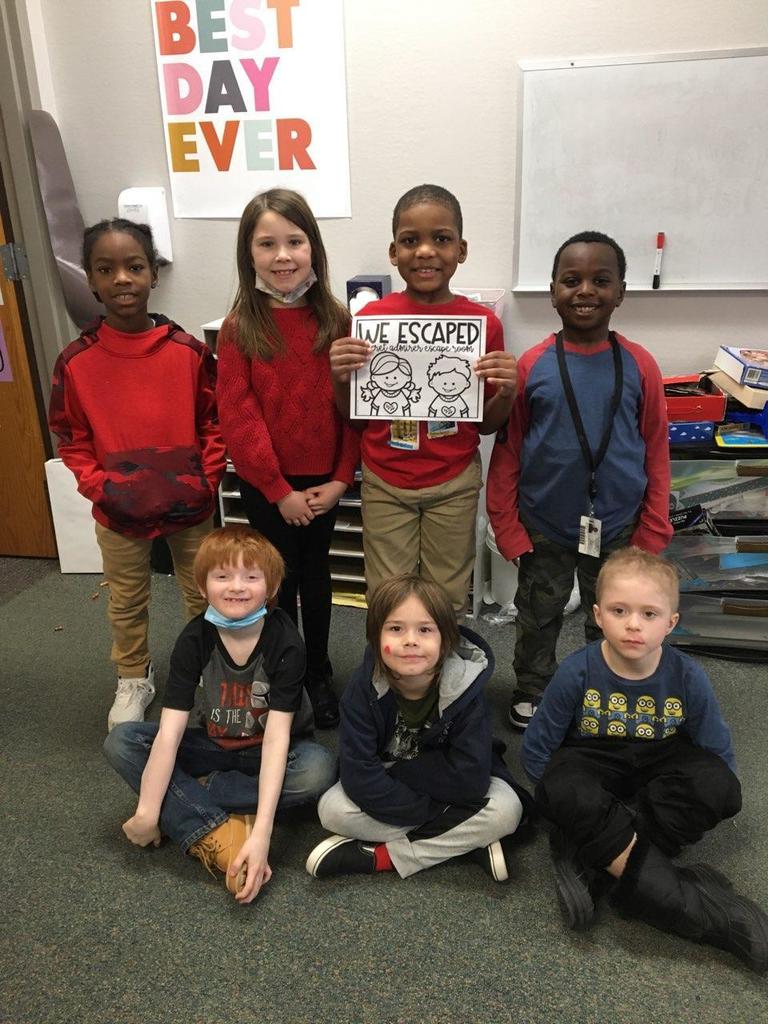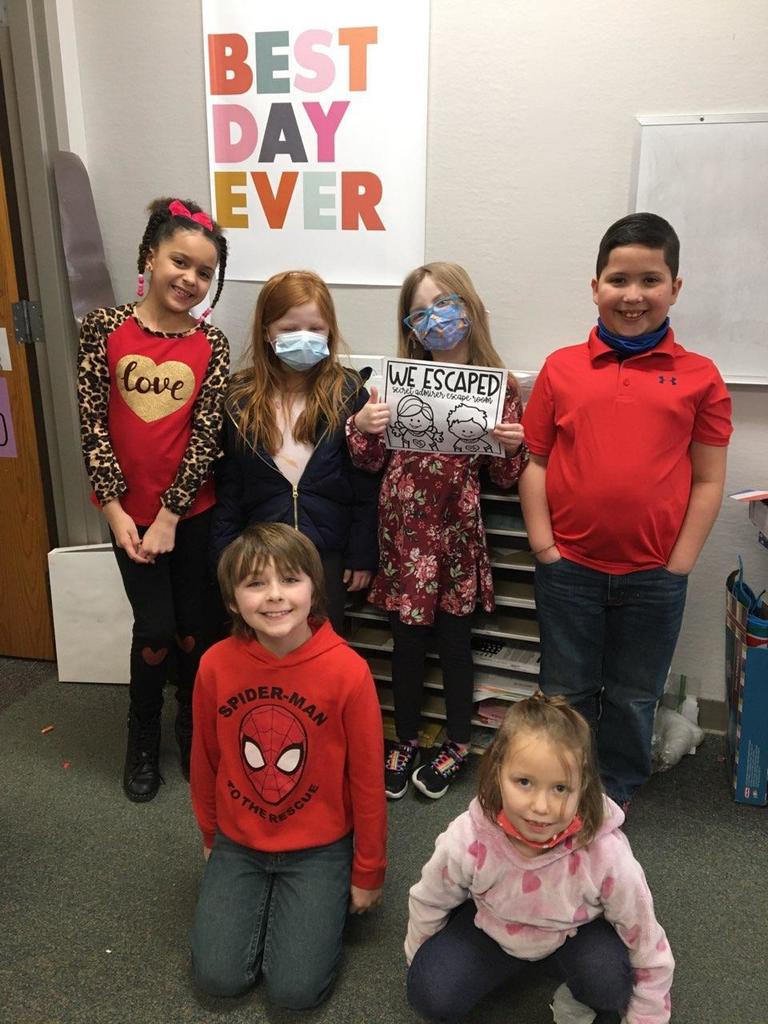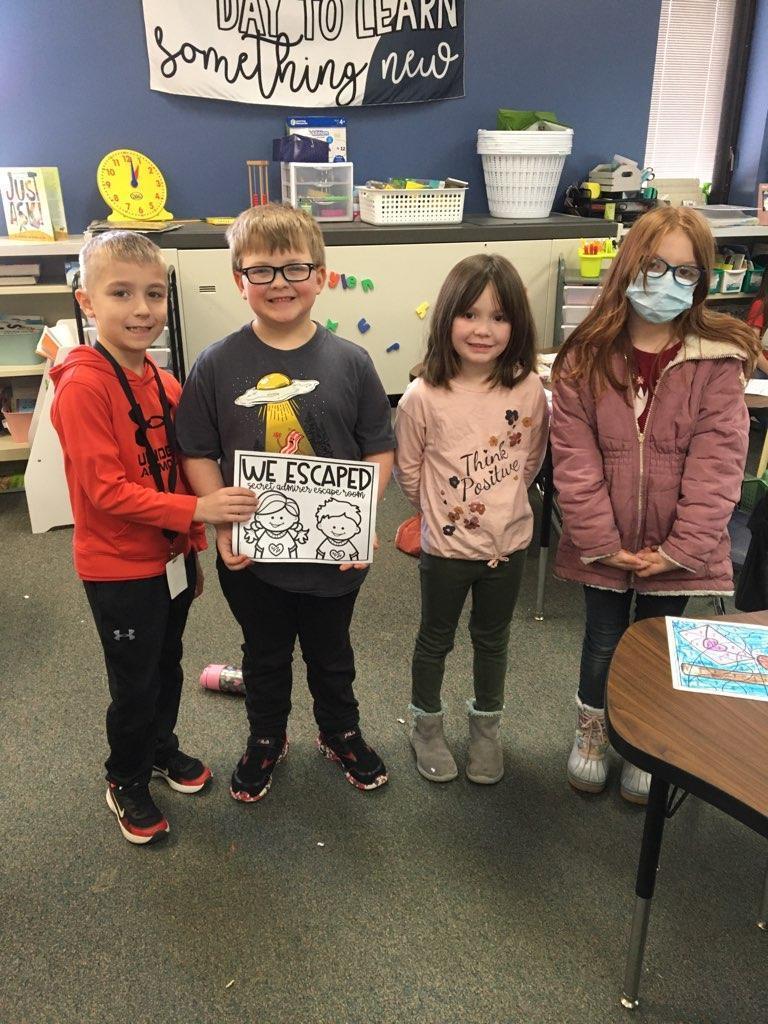 Third graders in Ms. Coffman's class and first graders in Ms. Repking's class enjoyed creating and exchanging valentines cards.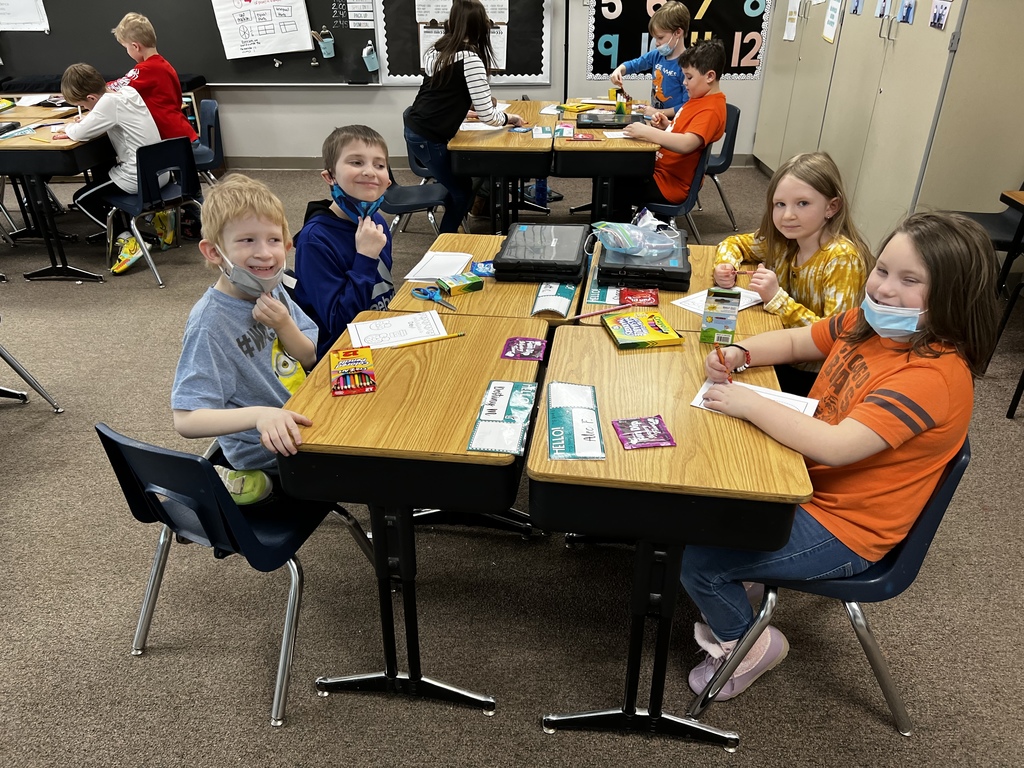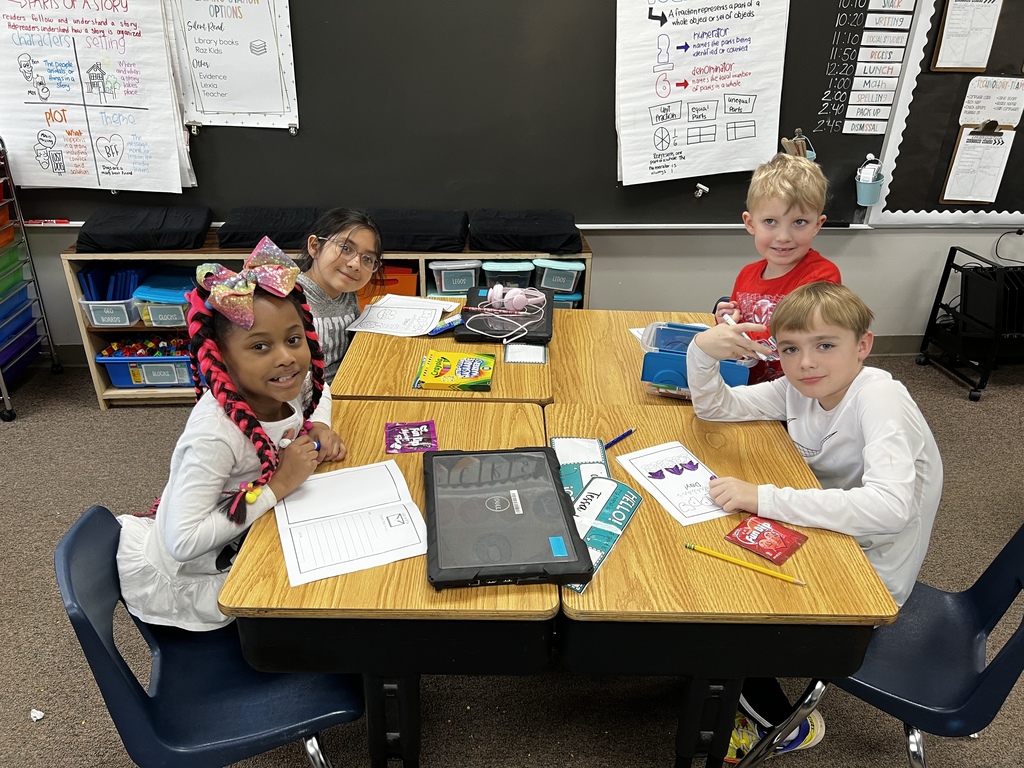 3rd grade students learned about fairy tales around the world. They discussed similarities and differences in story elements and central messages. They had a great time "synergizing" to create these posters.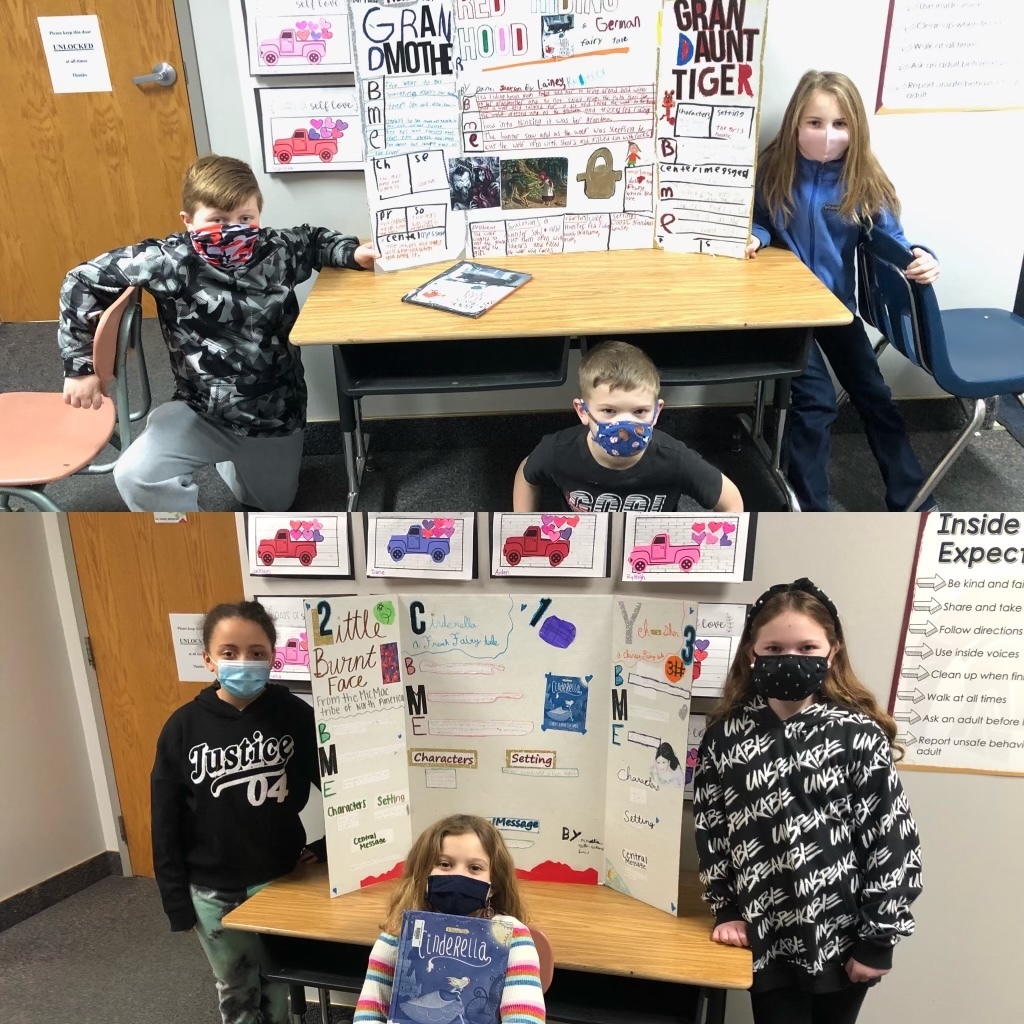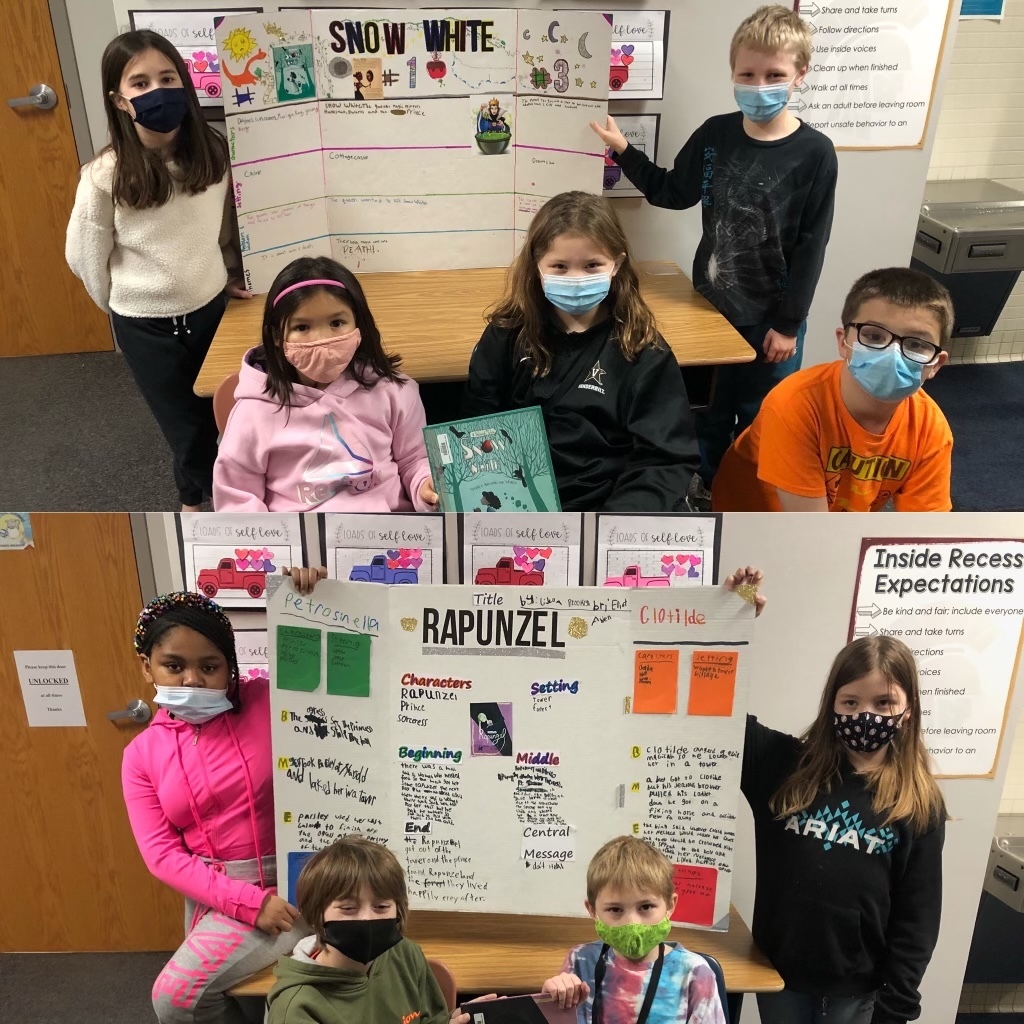 Mrs. Howell's first graders enjoyed reading with their third grade buddies from Mrs. Shute's room.