JES 5th grade artists recently created a leaf weaving. They created 2 similar watercolor leaves using complimentary and analogous colors and wove them together to create 1 picture. Pictured are the awesome artists. Not pictured Kassidee Smith and Helen Rardin.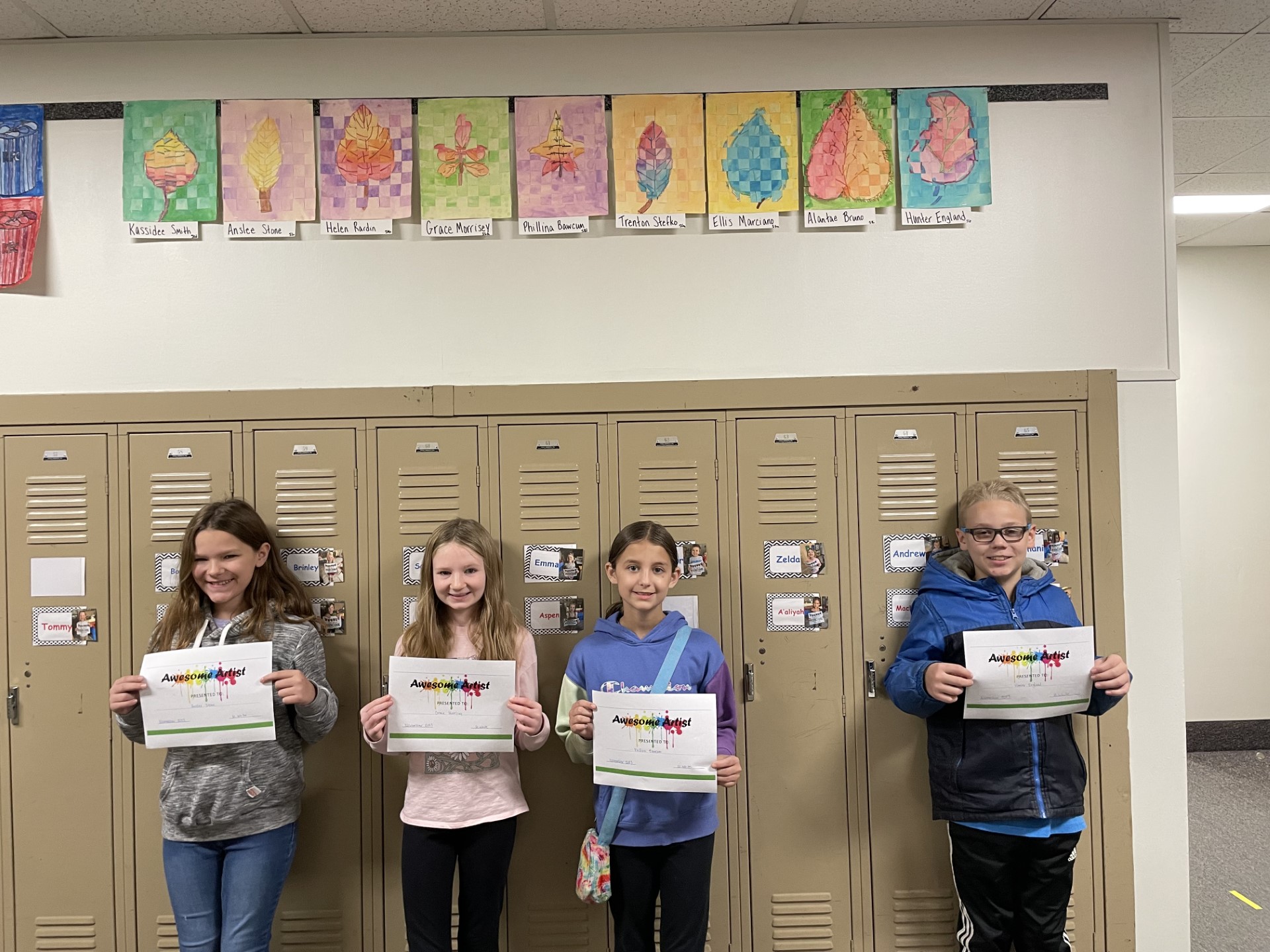 JES 4th grade artists recently studied the works of pop artist Andy Warhol. They also learned about monochromatic color scheme. They created their own pop art projects using monochromatic colors. Pictured are the 4th grade Awesome Artists. Not pictured Aiden Anderson.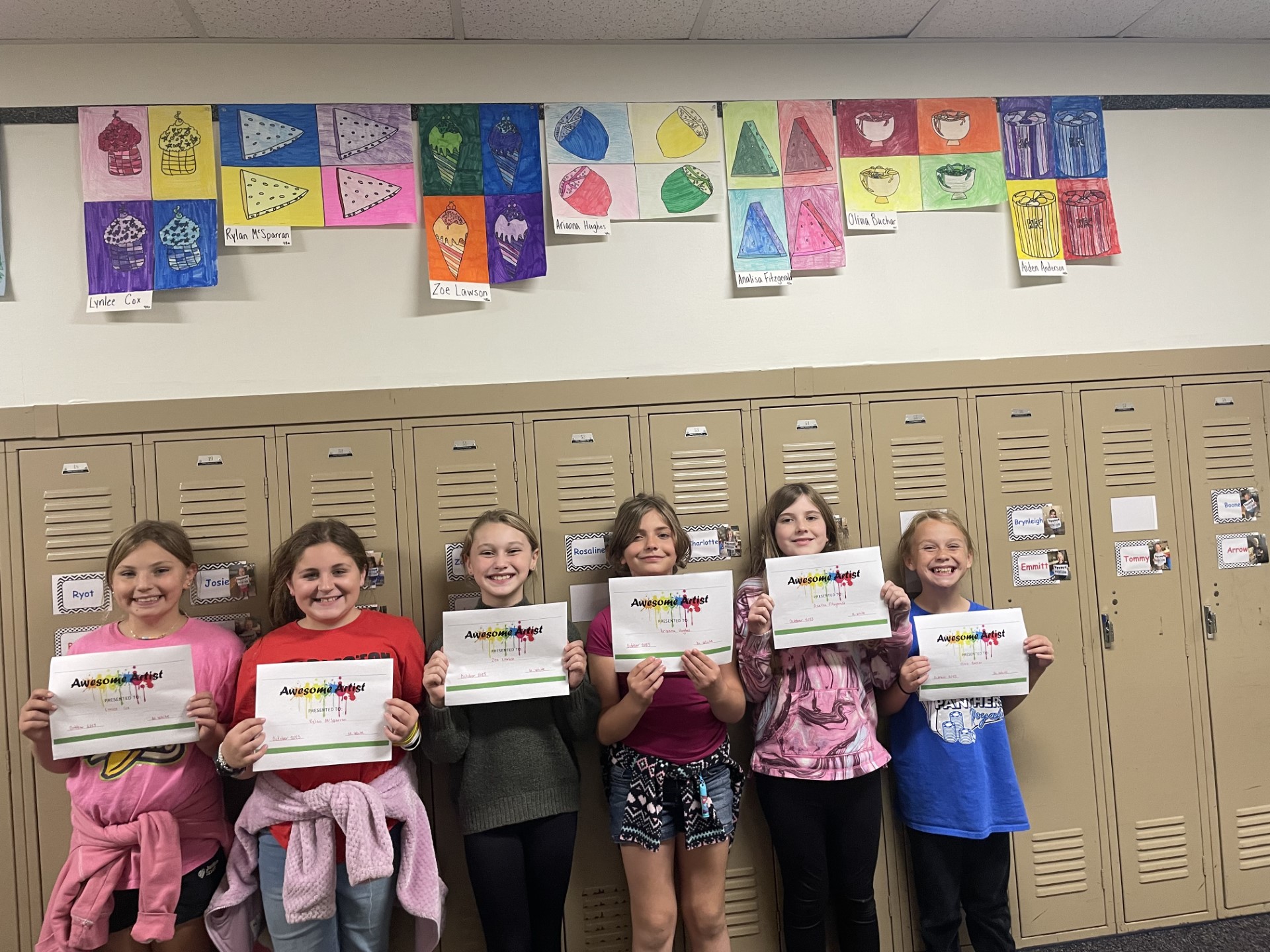 The functional class has been mixing primary colors to create secondary colors. They created jellyfish after making violet paint.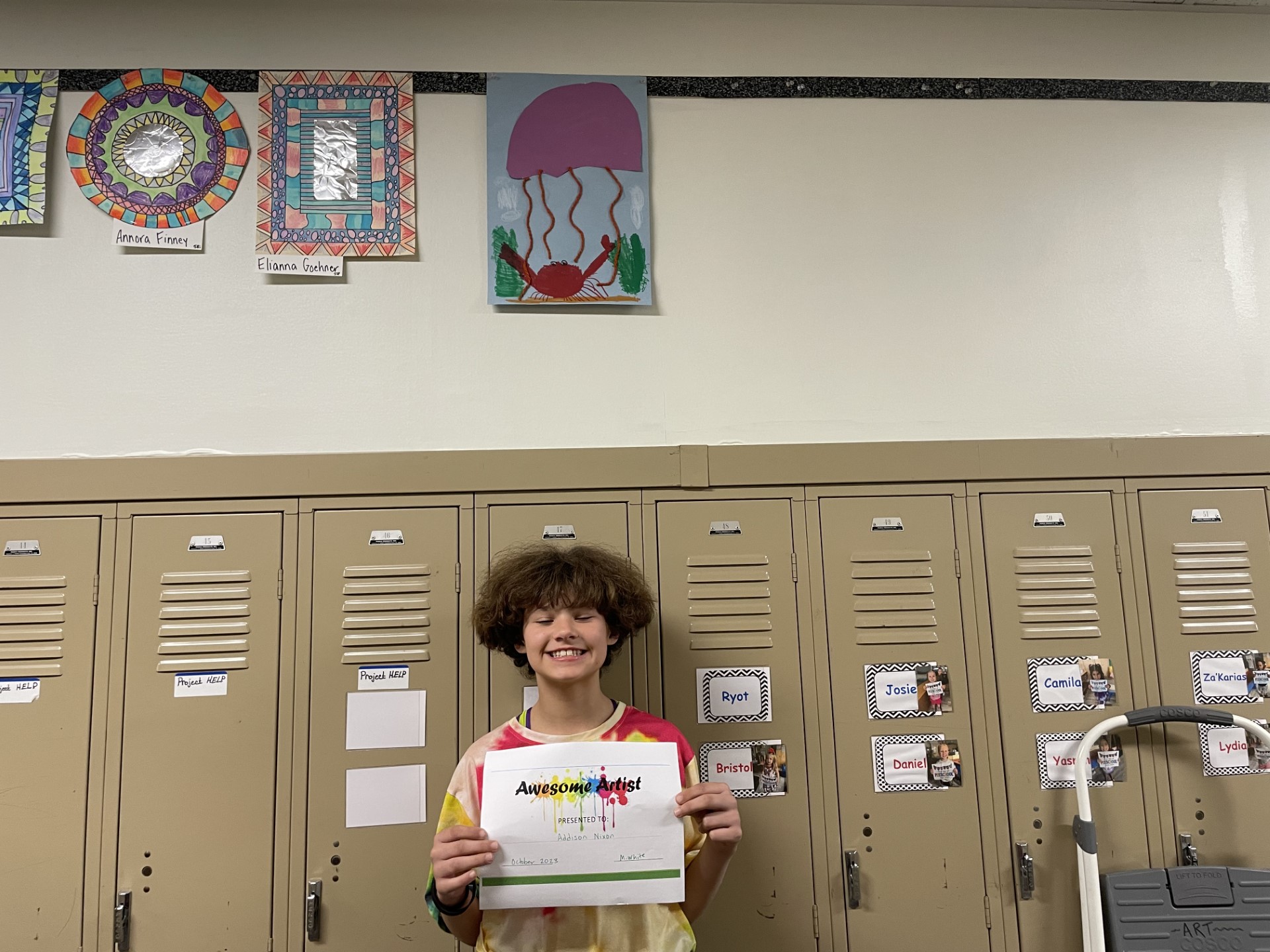 The 5th grade art classes recently studied about Mexican folk art, including Mexican mirrors. They used a variety of media to create their own Mexican mirror. Pictured are the 5th grade Awesome Artists. Not pictured Tripp Hendrickson.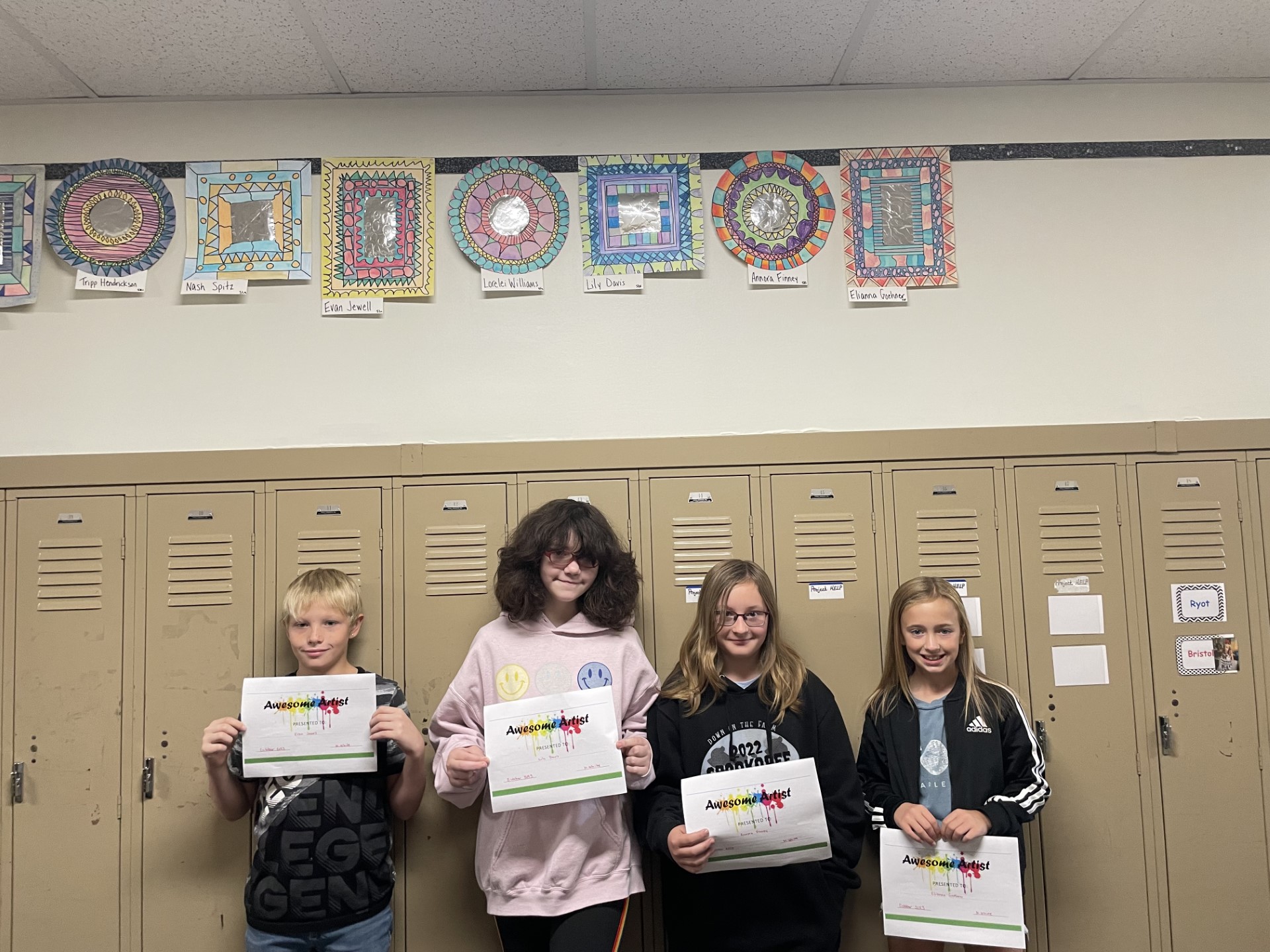 The JES 6th grade classes recently studied the works of Brazilian graffiti artist Rafael Highraff. They created a 3-dimensional collage using organic shapes, and warm and cool colors. Not pictured Carsten Stine.